After a 13-year legal battle that has been to the U.S. Supreme Court and back, Wisconsin customers who overpaid millions of dollars for natural gas nearly two decades ago are about to get their day in court.
During the energy crisis of the early 2000s, natural gas prices soared as a result of what federal authorities determined was price manipulation. As a result, Wisconsin businesses, governments and other organizations that bought gas on the open market overpaid by more than $100 million.
Eight organizations are seeking to recover triple the overpayment or the entire cost of the purchases, which could be as high as $2 billion, as part of a class-action suit that attorney Bob Gegios said could benefit the entire state.
"It's our view that there's been a very significant harm in Wisconsin," Gegios said, noting the money could have been used to pay salaries, fund research and expansion, build schools and roads or lower taxes.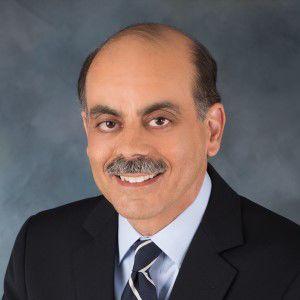 Deregulation in the 1990s had allowed large consumers to buy fuel directly from interstate pipelines and other wholesalers. To determine fair market value, customers relied on privately published price indexes based on information reported by natural gas traders.
In 2003, the Federal Energy Regulatory Commission found the traders were reporting bogus data to inflate the price indexes. In some cases, this involved "wash trades," agreements between two parties to sell something back and forth at the same price that don't result in any change of ownership. In other cases, trades were simply fabricated.
The free market system, in the words of Supreme Court Justice Stephen Breyer, was "less than perfect."
FERC fined suppliers more than $340 million, but none of that money went to the customers who overpaid.
Eight Wisconsin companies — including Briggs & Stratton, Sargento Foods, the printing company Arandell, and Carthage College — sued 11 energy providers in 2006, seeking to recover damages on behalf of all the state's customers who purchased fuel during the price fixing era.
The case bounced between state and federal courts, where it was combined with similar cases from other states, and then to the court of appeals as the defendants argued that federal regulations should trump state anti-trust laws.
In 2015 the U.S. Supreme Court upheld the appeals court ruling, allowing the case to proceed, and earlier this year a judge in Nevada sent the cases back to courts in their respective states.
Trial date sought
So far the case has generated more than $50 million in payments for Wisconsin.
In 2017, four defendants agreed to class action settlements worth more than $20 million. Among the benefactors were the state Department of Administration, which received nearly $1.2 million; Milwaukee Public Schools; and the Madison School District which received more than $90,000.
The courts approved two more settlements in August worth almost $30 million, which has yet to be distributed.
But four remaining defendants — CMS Energy, Dynergy, The Williams Companies and Xcel Energy — are still fighting.
Gegios has asked the court to schedule a jury trial as soon as possible.
While conceding the case is headed back to Wisconsin, the defendants have asked the court to delay scheduling a trial, arguing that the records have not even been returned from Nevada. Attorneys for the defendants did not respond to requests for comment.
A judge has scheduled a status conference for Thursday.
Gegios said after dozens of unsuccessful attempts by the defendants to have the case thrown out his clients deserve to have the case resolved.
"They've waited 13 years — all these affected businesses and institutions … and their employees and everybody who depends on them," he said. "It's time that they have their day in court."