There's a kiss and a little BS when leaving gravity's sweet embrace to drift above the earth in a hot air balloon.
Flying above Lake Geneva with John Trione, there are countless moments of breathtaking beauty.
Watching two balloons touch in flight is what pilots call a "kiss." And in this case, BS stands for "balloon stories." 
Trione is not just a balloon pilot. He's the founder of Lake Geneva Balloon Company, which is celebrating 20 years of business next year. 
Recently, the company was named one of the 18 best hot air balloon rides in the world by U.S. News and World Report.
Trione started the company after his first balloon flight June 27, 1997. 
He likes to say that ballooning is a sport that turns grown adults into children again.
Once he took his first flight, "I wanted to fly balloons," he said.
He shared his story early in the morning as his riders for the day arrived at Burlington Municipal Airport.
Riders take a short van ride from the new Balloon Company headquarters near Lake Geneva House of Music, N3241 County Road H, town of Geneva. 
Trione chose the airport for the balloon ride based on that morning's wind conditions. From the airport, riders can see the White River valley leading into Geneva Lake.
On other days, he may start a balloon ride closer to to Lake Como, at Calvary Community Church, or at the Symphony Bay subdivision near Highway 120, at the edge of Lake Geneva. Sometimes, the rides begin in Wheatland in Kenosha County. It just depends on wind speed and direction.
Each day he plans a flight, Trione calls his riders the night before to tell them and conditions look good. He checks in with them again in the morning — around 3 a.m. for a sunrise flight — to confirm that wind conditions are safe for flying. It's the same for a sunset flight, with riders getting final confirmation just a few hours before takeoff.
Testing the winds and understanding the flight path is part of the many hours of training Trione completed in order to fly commercially.
After Trione's first flight, he immediately wanted to learn more about balloon flying.
Within just a few short months, he took $20,000 out of his savings and bought his first hot air balloon and registered the name Lake Geneva Balloon Company. 
It required many flight hours for Trione to obtain his pilot's license and ultimately his commercial license, which he needs to go up in the air with paying customers.
Since then, the balloon basket has gotten larger. This year, he upgraded from a six- to 10-person basket, which has five separated compartments for pairs of passengers to have a little space without running into each other. 
The new balloon is named the Geneva Jester. It can be often seen flying over the  area when conditions are right, over the farm fields surrounding Geneva Lake or occasionally the Grand Geneva Resort & Spa's ski hill and horse stables in the town of Lyons.
The new balloon company location marks the first time Trione has had a physical headquarters for the business. Previously, he just met people in a parking lot and they went from there.
Now, there is a place for champagne toasts after each hot air balloon flight, and a place to store all the new Lake Geneva Balloon Company merchandise — including shirts, hats, champagne glasses and even air balloon bird feeders.
To increase exposure for the company, he is considering establishing a presence at Lake Geneva area events such as Winterfest, hosting tethered air balloon rides, where the balloon stays attached to the ground with a rope. Next summer, he is planning a hot air balloon festival along with a music concert with House of Music.  
It's all part of sharing the fun of ballooning.
What's next for Lake Geneva Balloons
At this point, Trione still works a corporate job.
With unpredictable Midwest weather, it's hard to get enough flight hours to make ballooning a full-time job.
But eventually, he plans to retire from his day job to concentrate fully on the balloon business.
His hope is that, one day, he can turn the company over to the next generation. This is partly why he is always looking for crew members.
Some crew members are like Trione — quick converts to the sport of turning adults into children. Others have seen his balloon and simply want to be part of the fun.
Three of his crew members were admirers when they were younger. He used to land in a field in the Lyons area and three little girls would run out every time he landed there and help him and his crew roll up the balloon and put it away after the flight. One day they ran out and sadly told him they were moving to Waterford and wouldn't be there to help him anymore.
He told them when they got old enough, they could join him and be part of his crew. 
Even with over a thousand flights under his belt, Trione still acts like a kid.
When he's not giving another balloon a kiss, he can be seen playing leap frog with other balloons in the air — or he will radio another pilot asking if they want any Grey Poupon, a reference to the 1980s commercials for fancy mustard. 
A big part of his fun is also helping people of all ages make their bucket list a reality.
Recently, Trione took a 90-year-old on a flight. He does warn that the landing can be fairly rough, so passengers need to be able to handle that.
When he says hold on tight, he means it.
Landings are often a bit turbulent, and there are a few bumps once the basket hits the ground. 
On a recent sunrise flight in July, a young couple on board were celebrating their wedding anniversary.
Two of the pairs of passengers were co-workers up for an adventure together. 
The fourth pair are longtime friends have seen each other through a lot — including cancer.
They all stood in awe as the balloon slowly rose into the sky with the sun rising in the east. Below them, farms, horses and the White River. 
After two years cancer-free, Julie Yepsen told her friend, Lynn Schweikl, that she wanted to celebrate. So Yepsen went to Schweikl's fridge and pulled off her bucket list to pick something for them to do together. 
"Here we are," Schweikl said. "It was the chance of a lifetime."
After going through cancer, Yepsen said, "For me, I stop and smell every rose. That has been my life, but that is especially my life now. My dad always says time means nothing to me because I stop and do whatever I want to do but especially now. ... You never know what tomorrow is going to bring. It's not a guarantee for anyone."
What is next for the pair?
"I don't know," Schweikl said. "We'll go to the list." 
"Believe it or not, I've never been to Door County," Schweikl said. "I've never been to Niagara Falls. I've never been to the Pocono Mountains. I mean there is a whole list."
But for now, it's about taking one day at a time and enjoying the view along the way.
Holding up champagne glasses with his riders back at his new office, Trione recites the balloonist's blessing that dates back many years to an old Irish blessing. 
"The winds have welcomed you with softness," he said. "The sun has blessed you with his warm hands. You have flown so high and so well that God has joined you in your laughter and set you in the loving arms of Mother Earth."
For a two-person private flight, it's $700 per couple, or $260 per person for a group flight. 
Watch now: A view from above with the Lake Geneva Balloon Company
Watch now: A view from above with the Lake Geneva Balloon Company
A kiss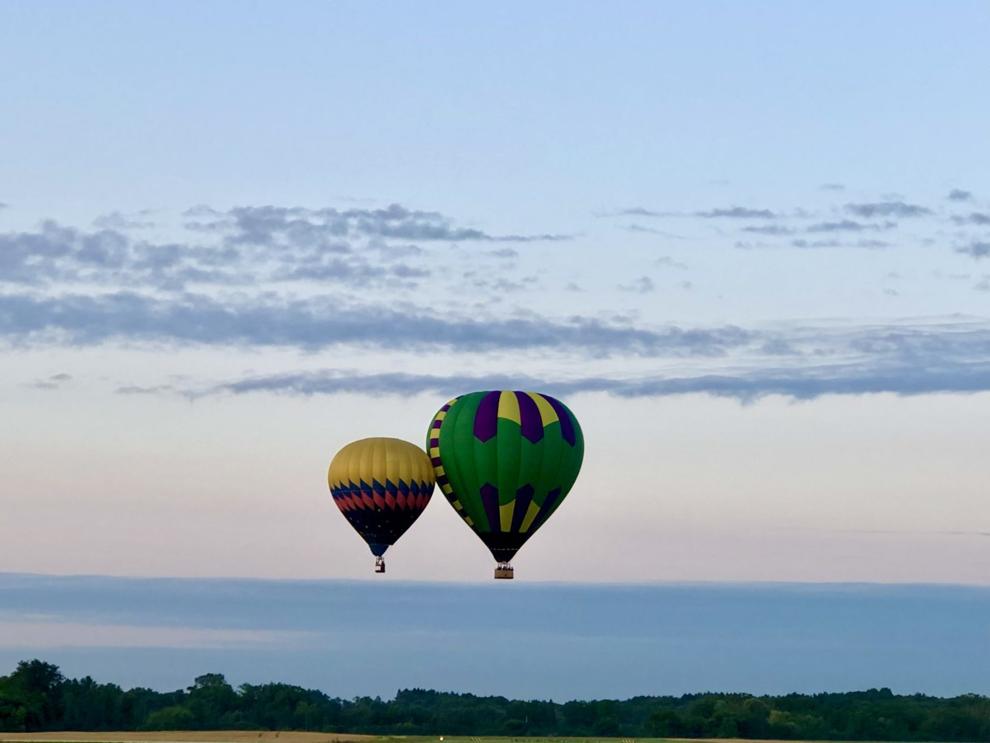 Double trouble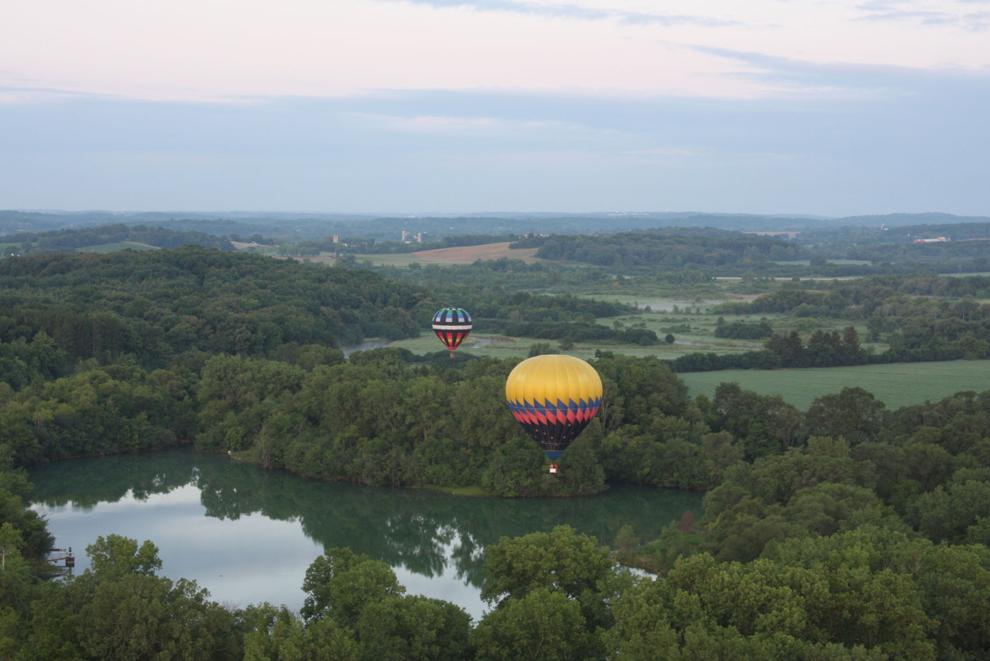 A view from above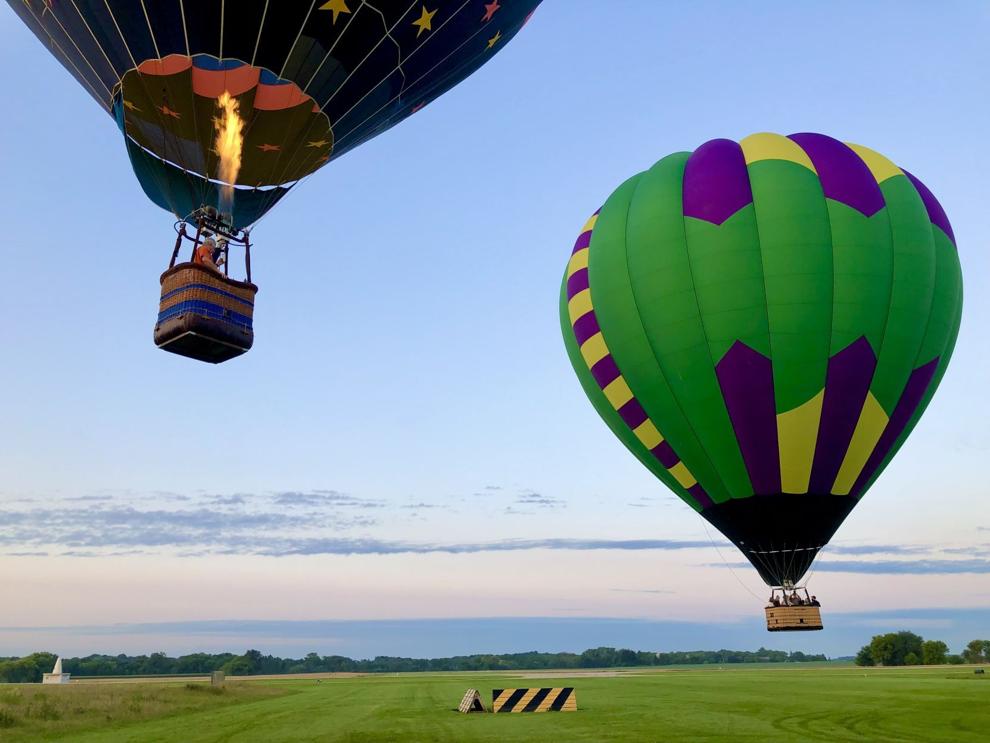 High above the rest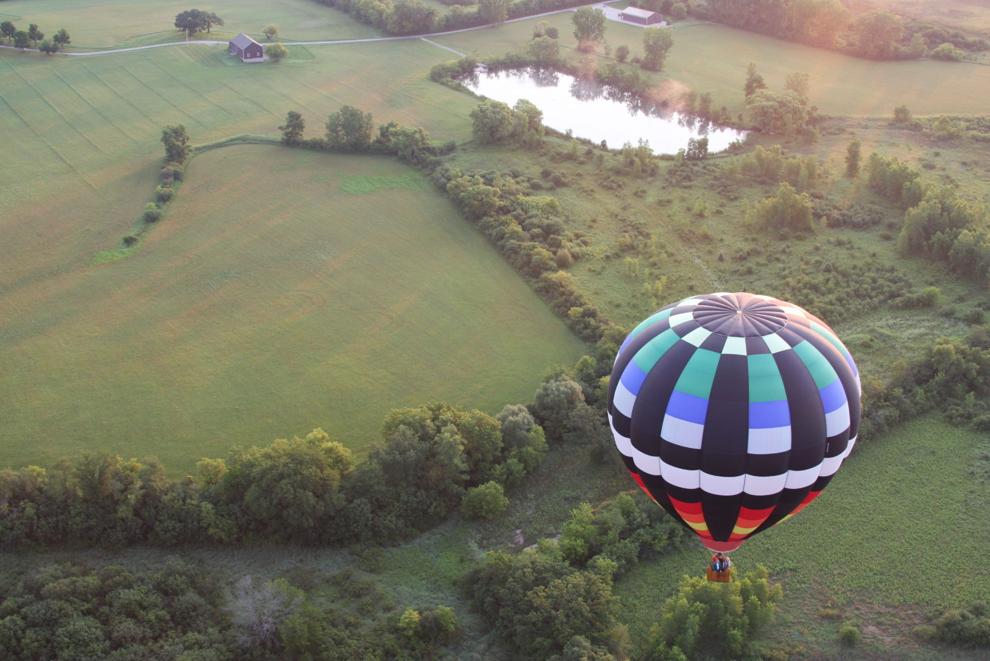 The sunrise
A morning view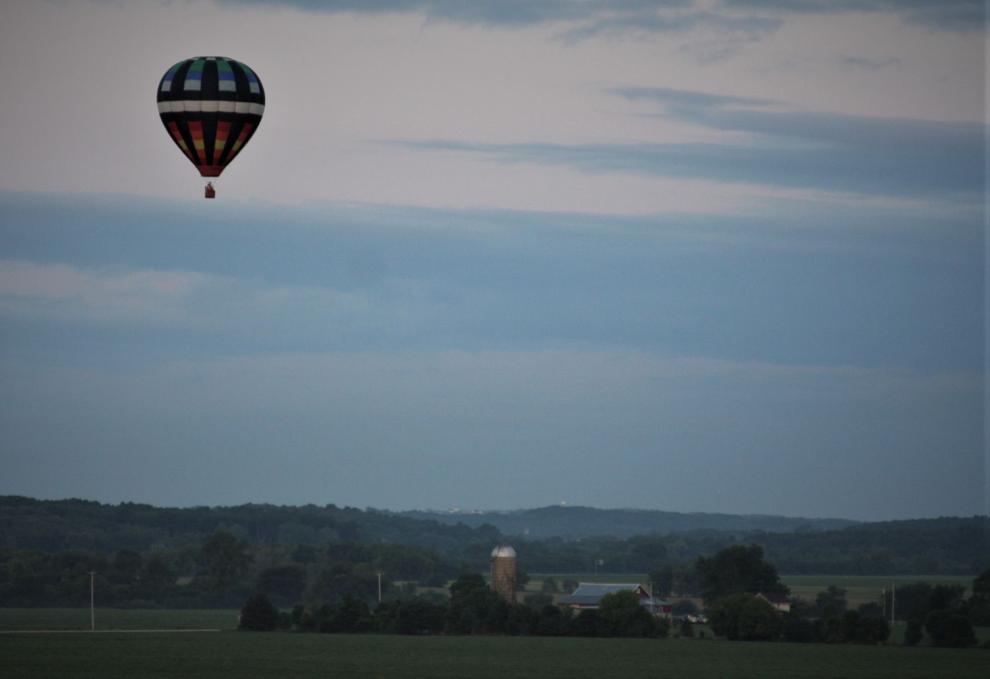 The morning sunrise

Horses at Grand Geneva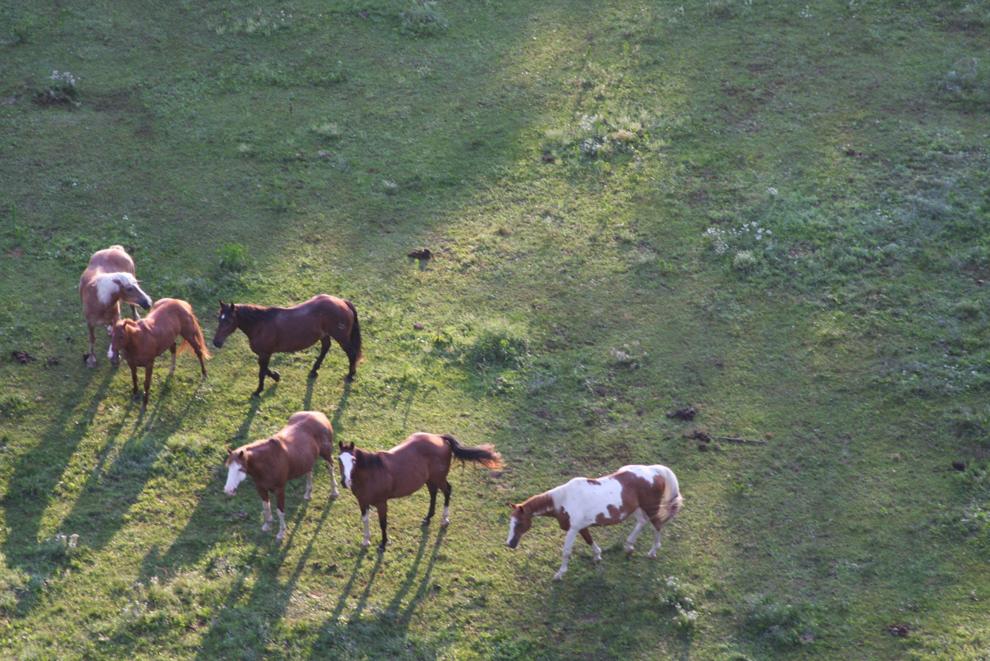 Over the open field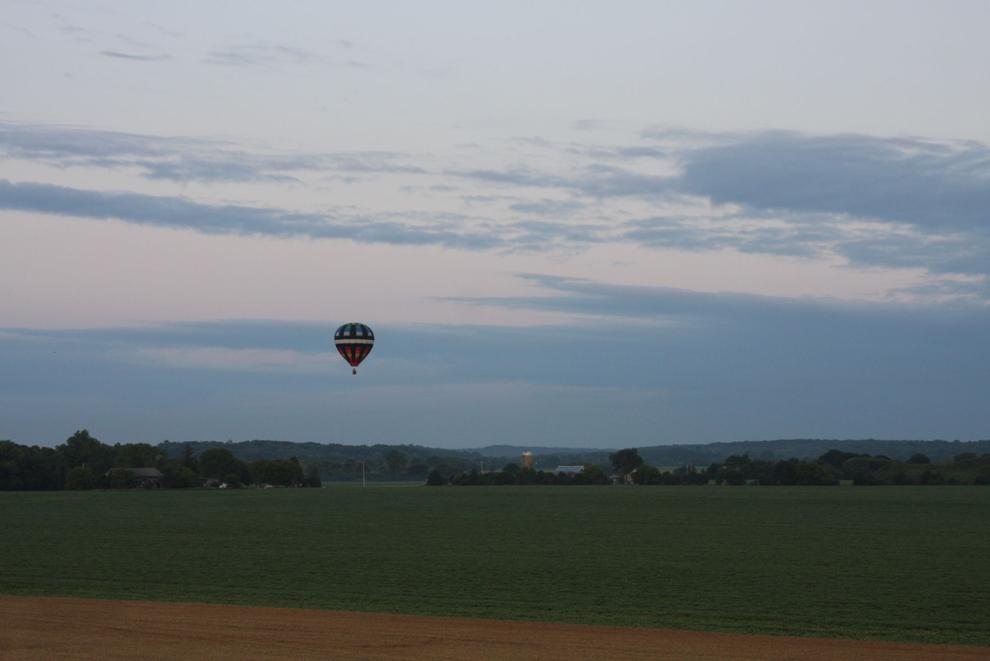 Heating up the balloon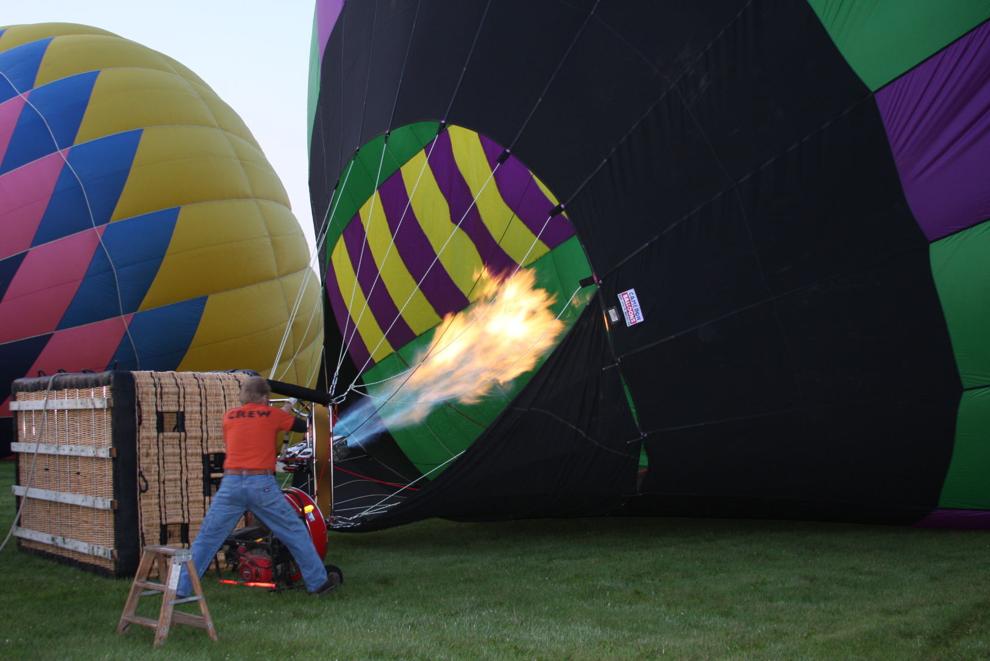 More horses over Grand Geneva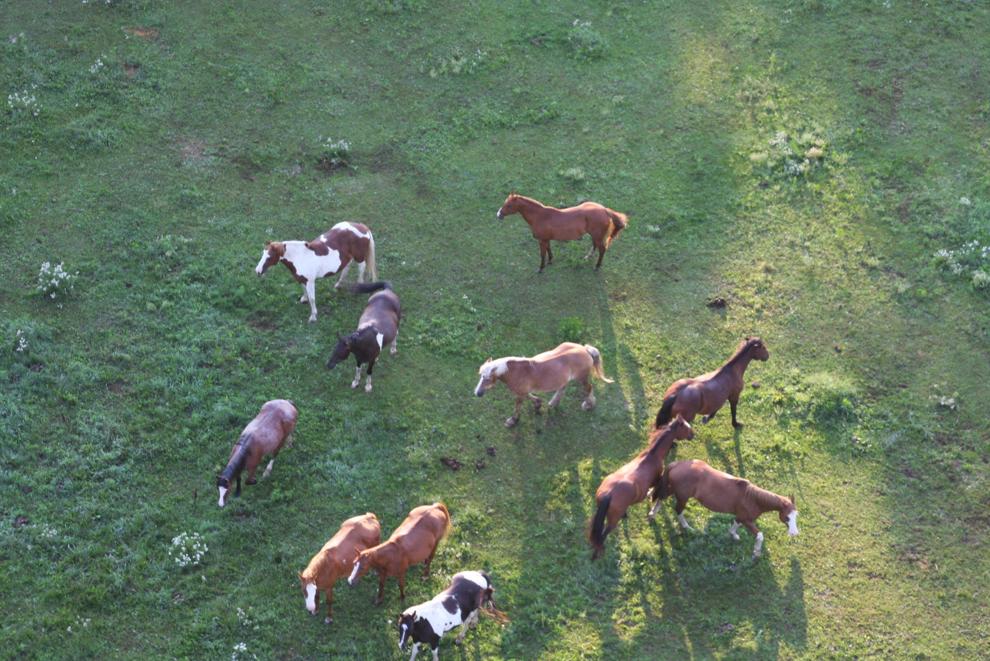 A silhouette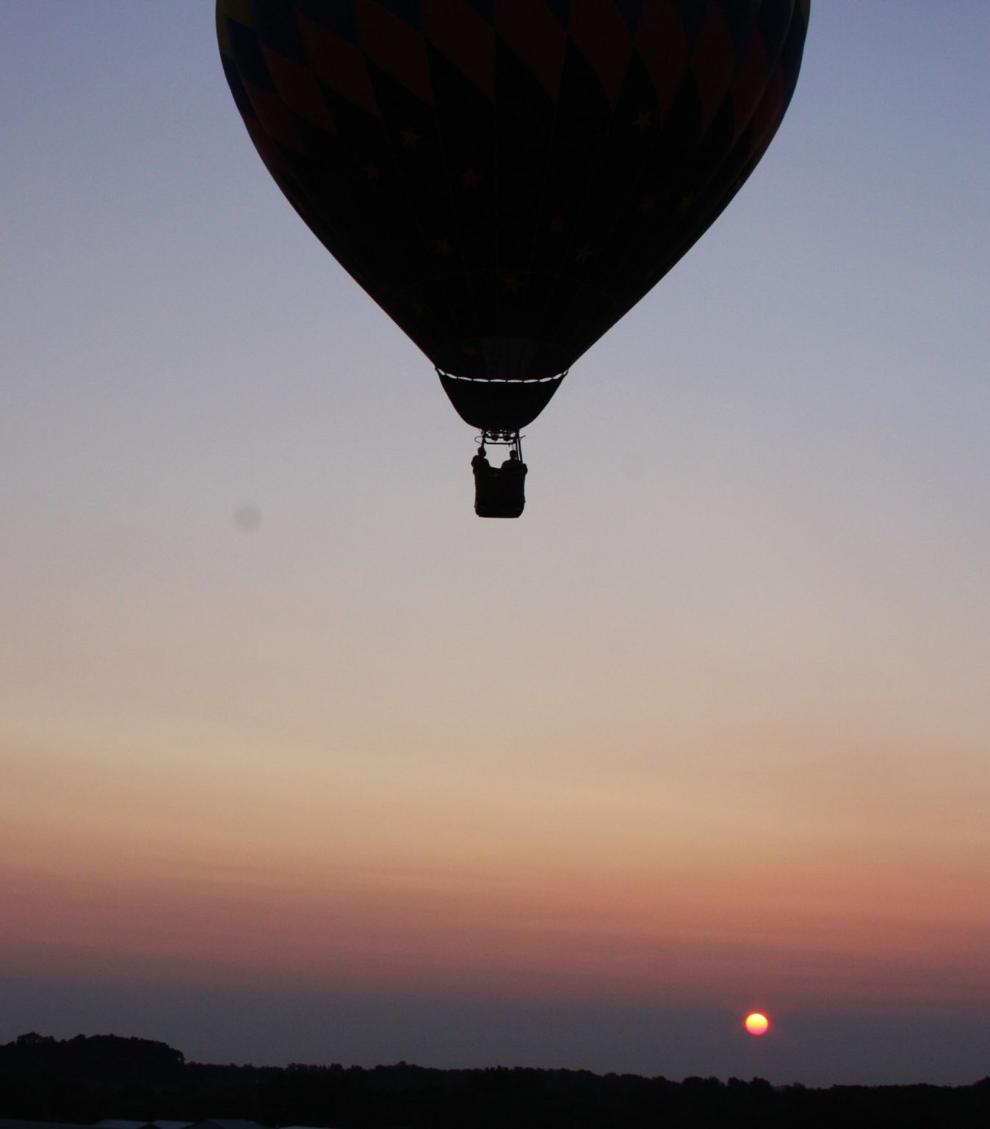 A look from above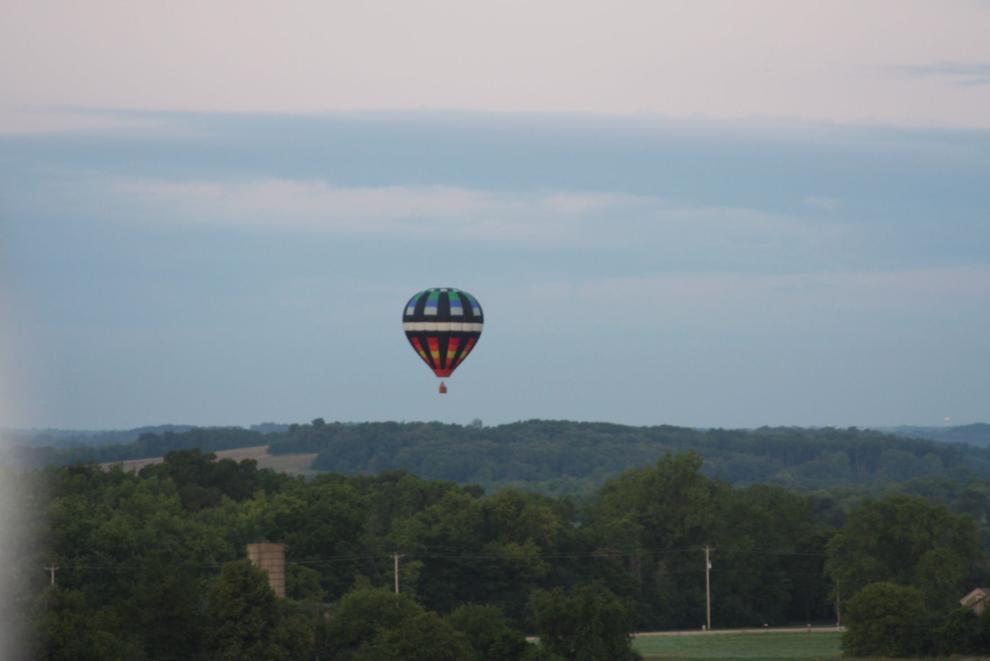 A view of Burlington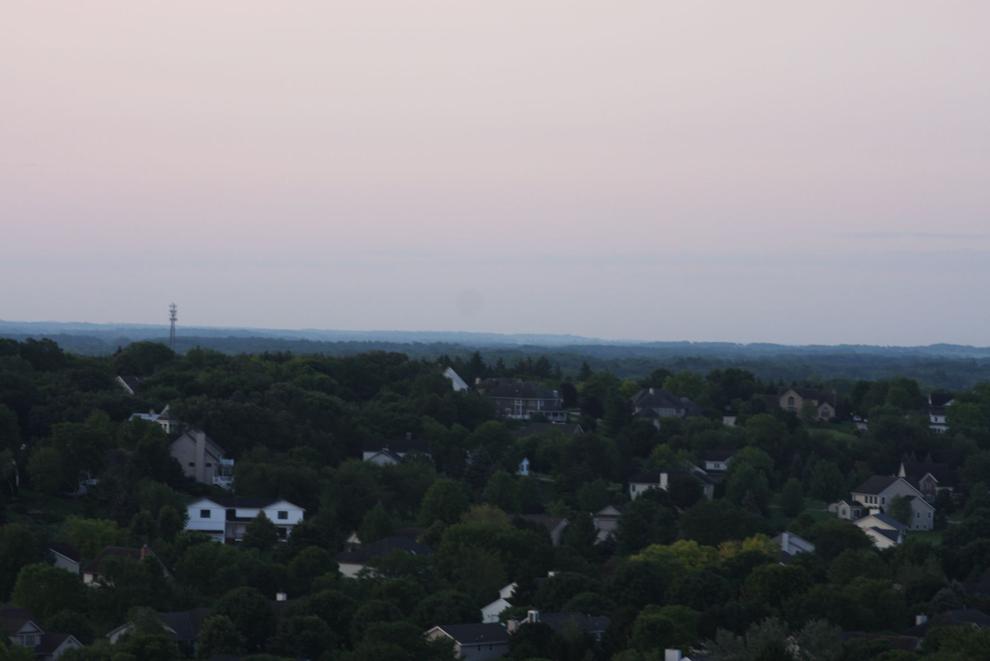 Another Burlington view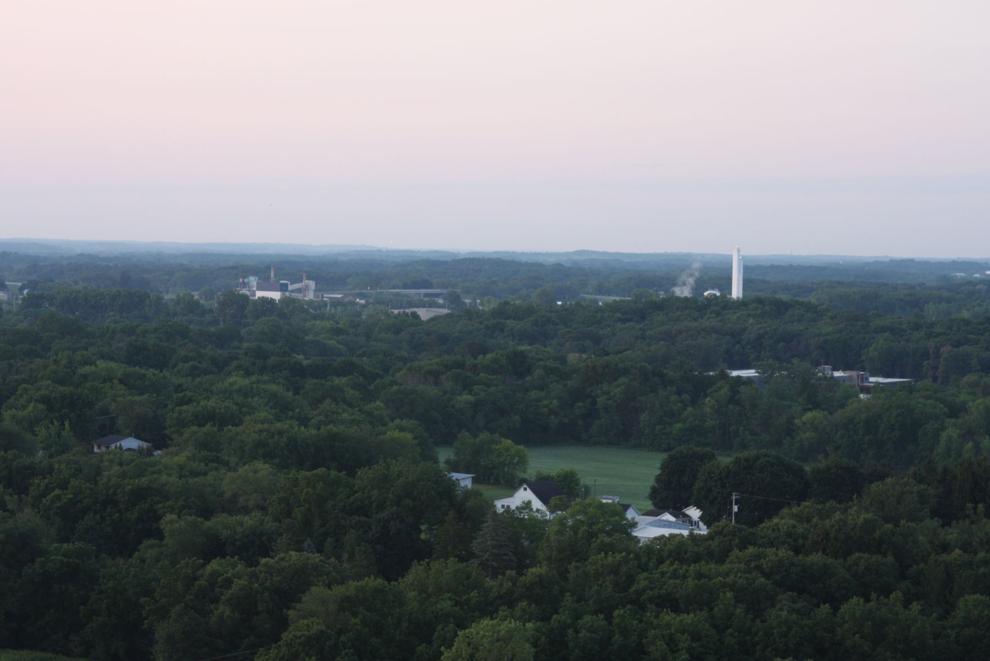 The shadow of a balloon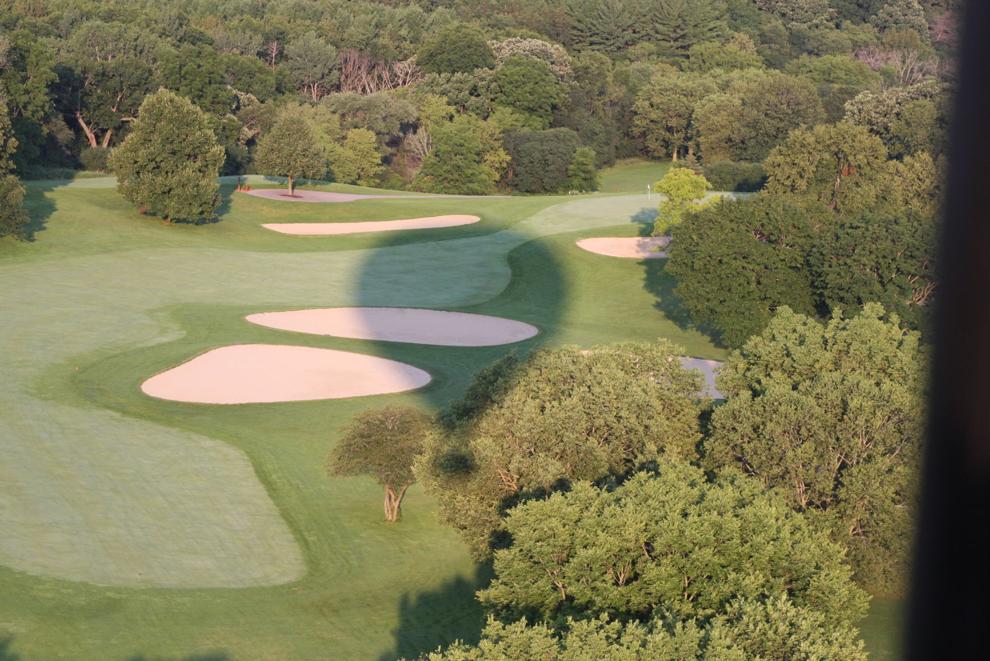 Lake Geneva Balloon Company pilot John Trione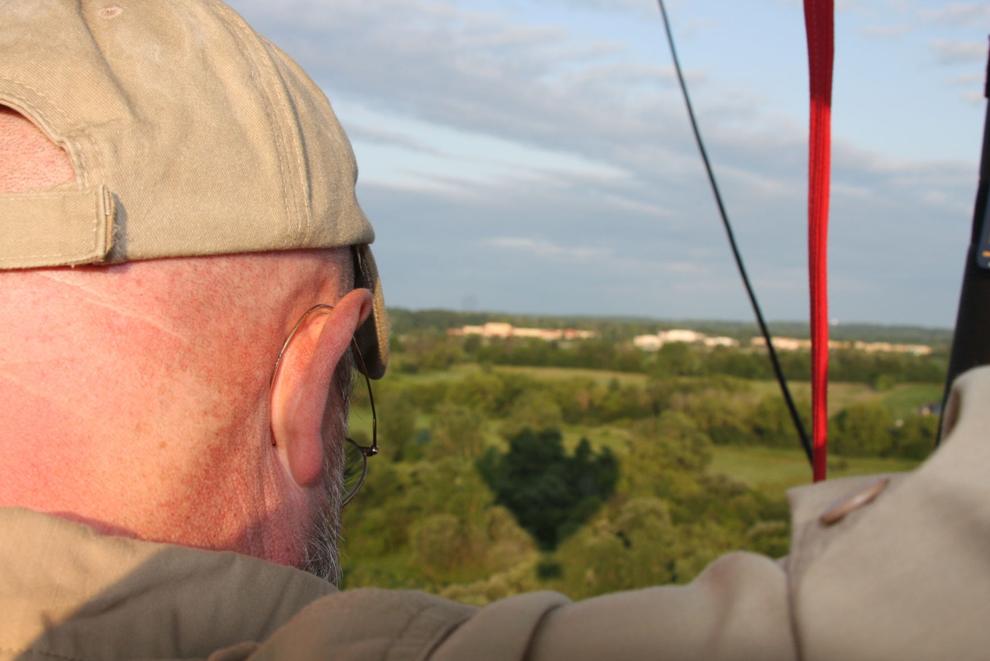 The White River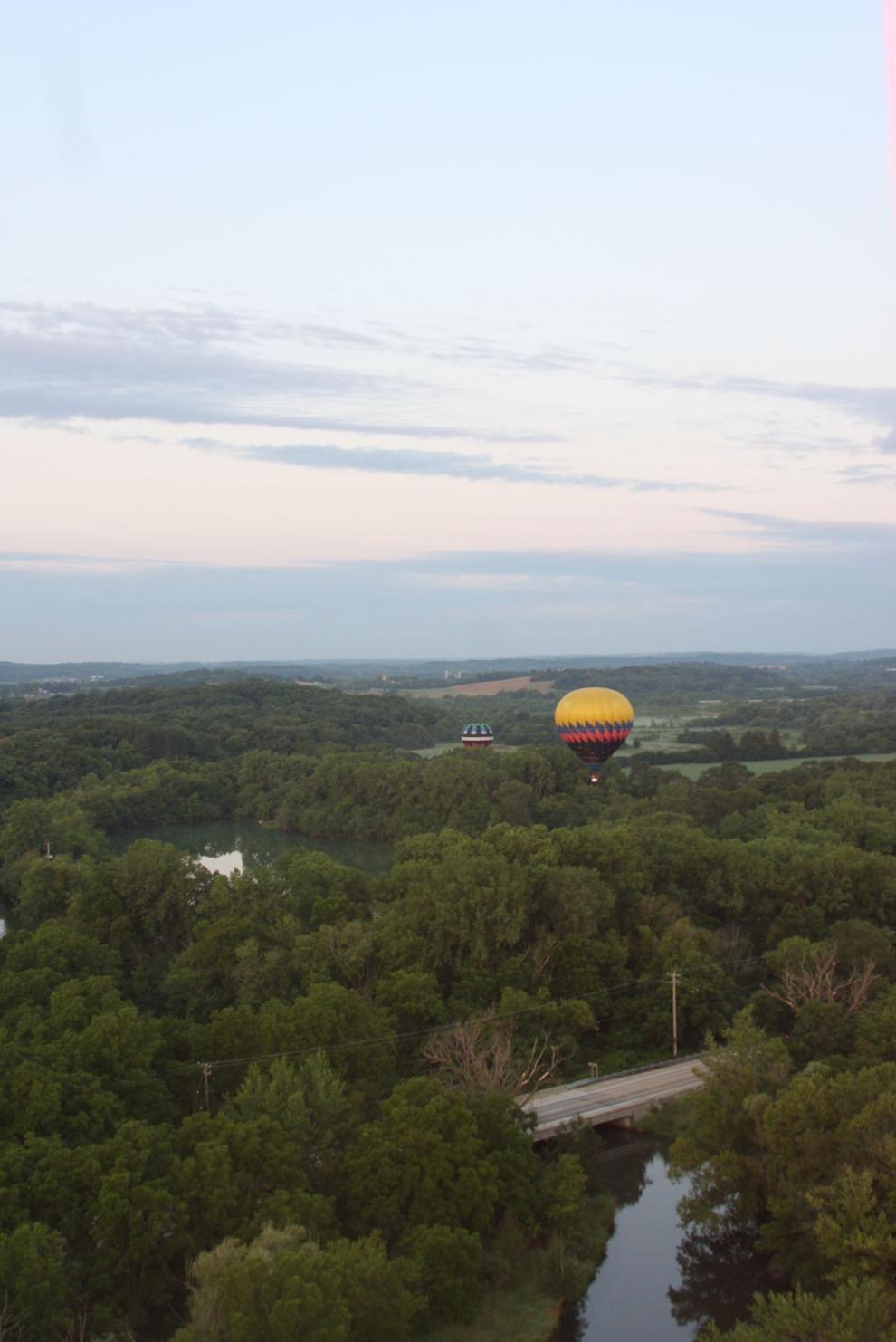 A view for miles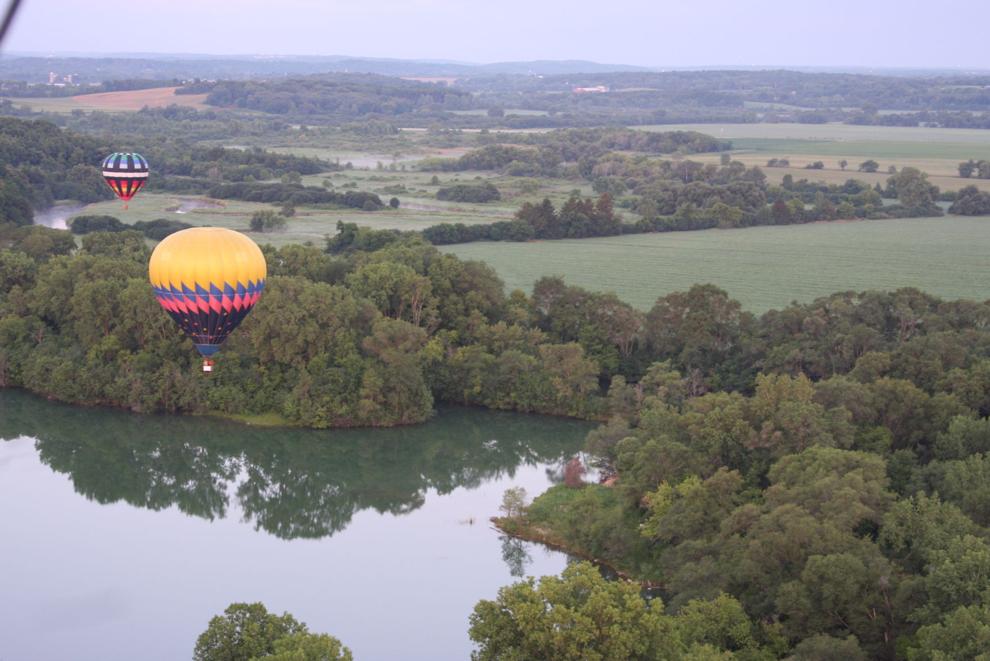 The White River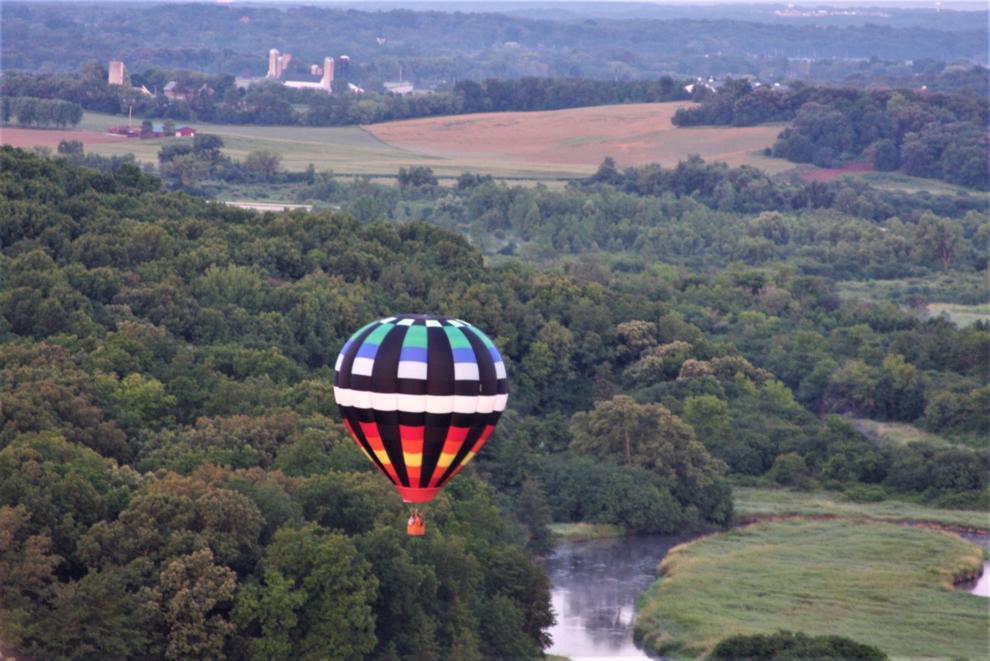 Hello to our neighbors in the sky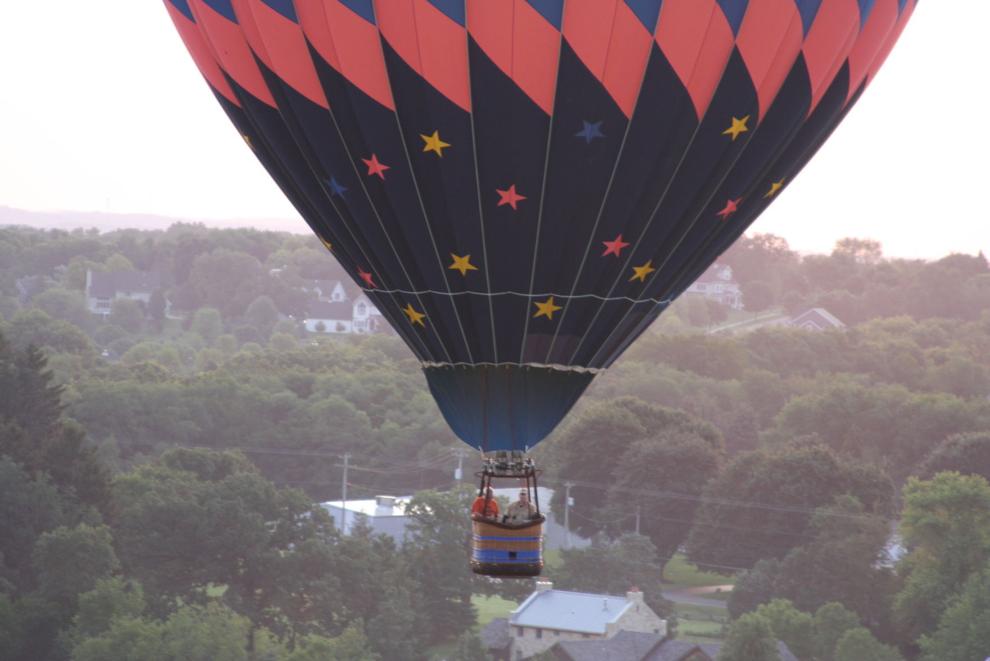 Another neighbor in the sky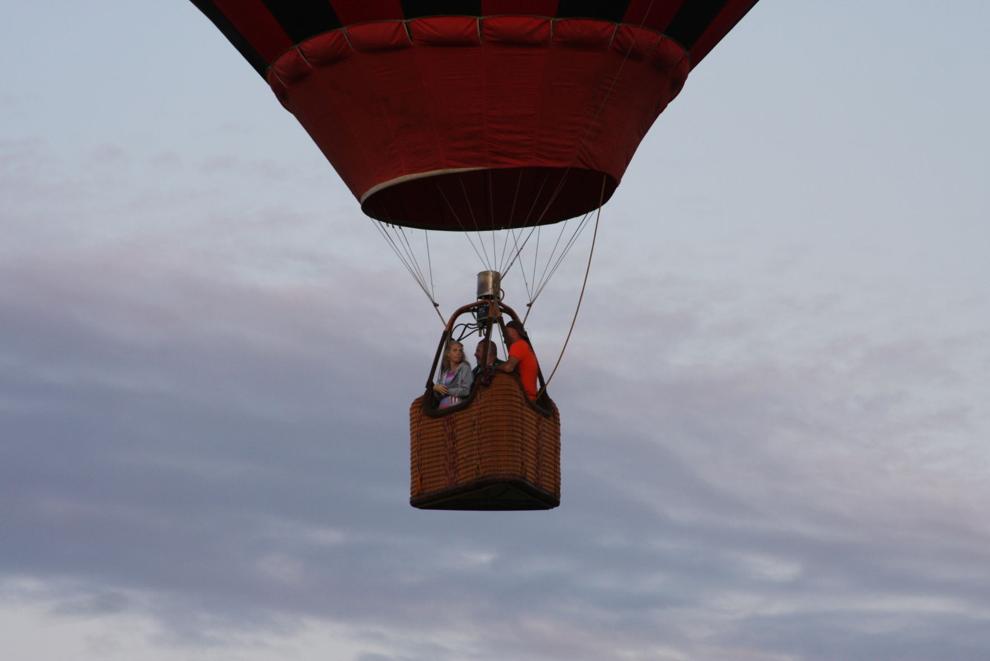 Farms below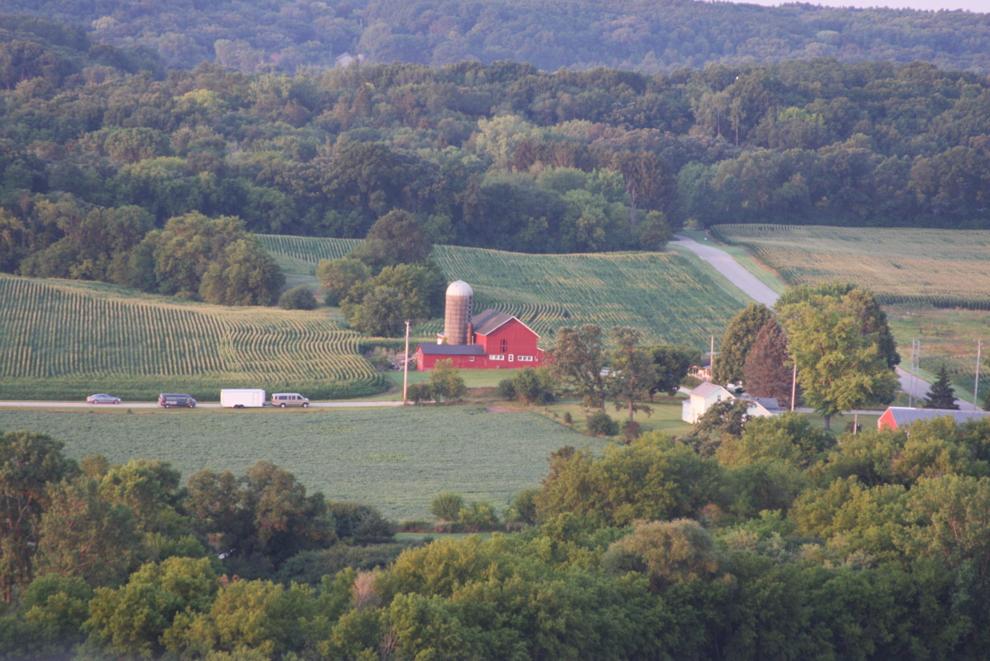 A look at Lyons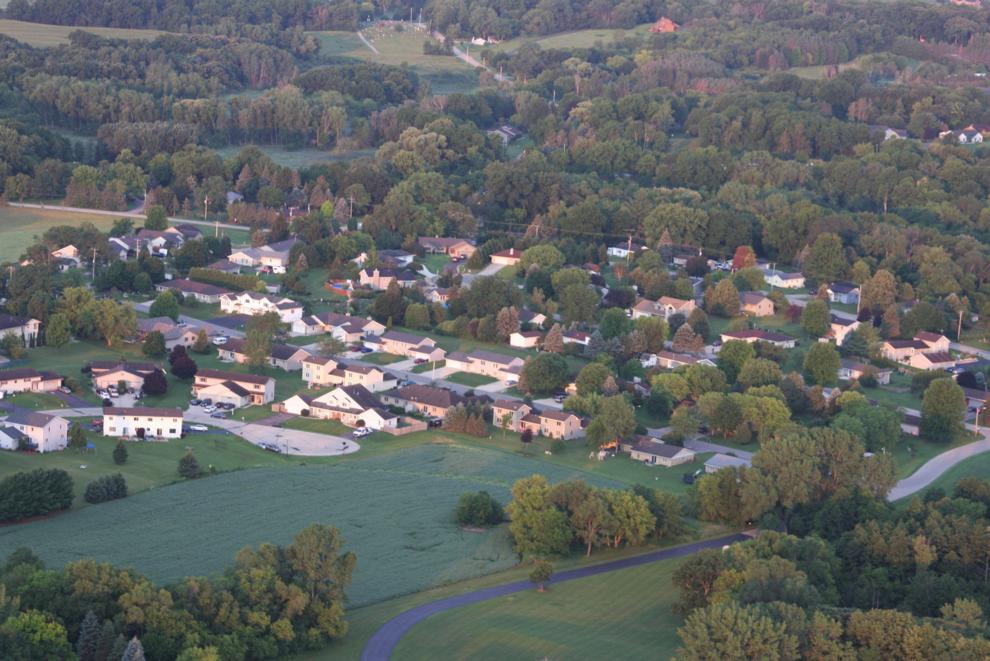 Farms from above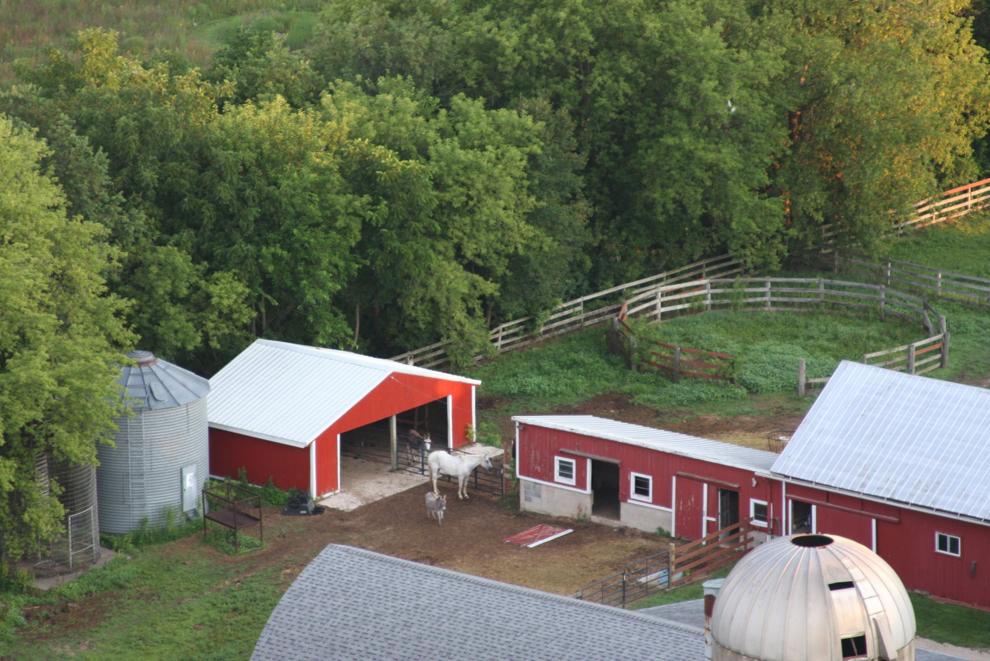 Up up and away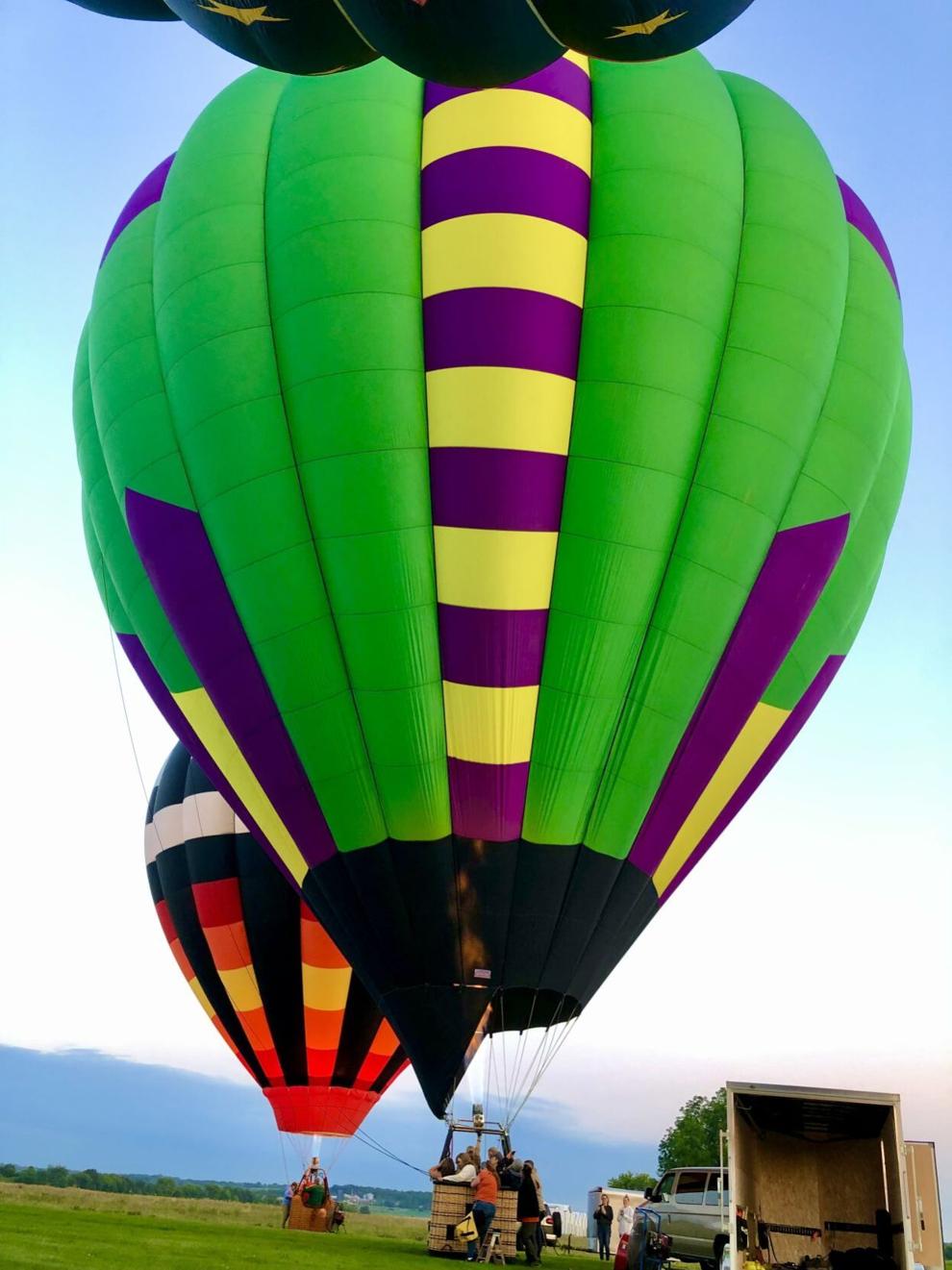 Grand Geneva golf course from above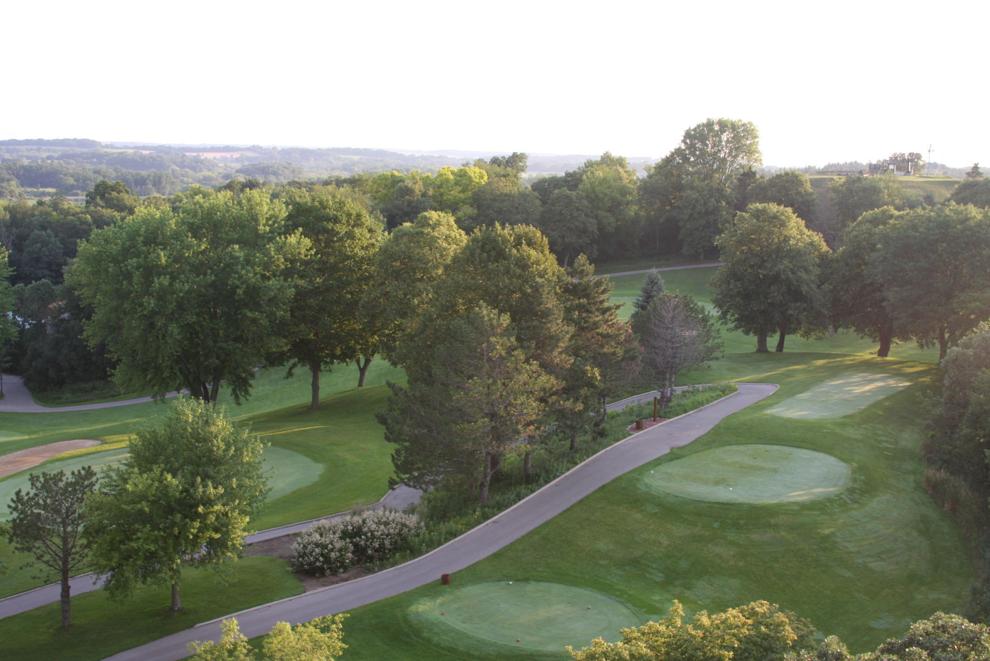 A few more horses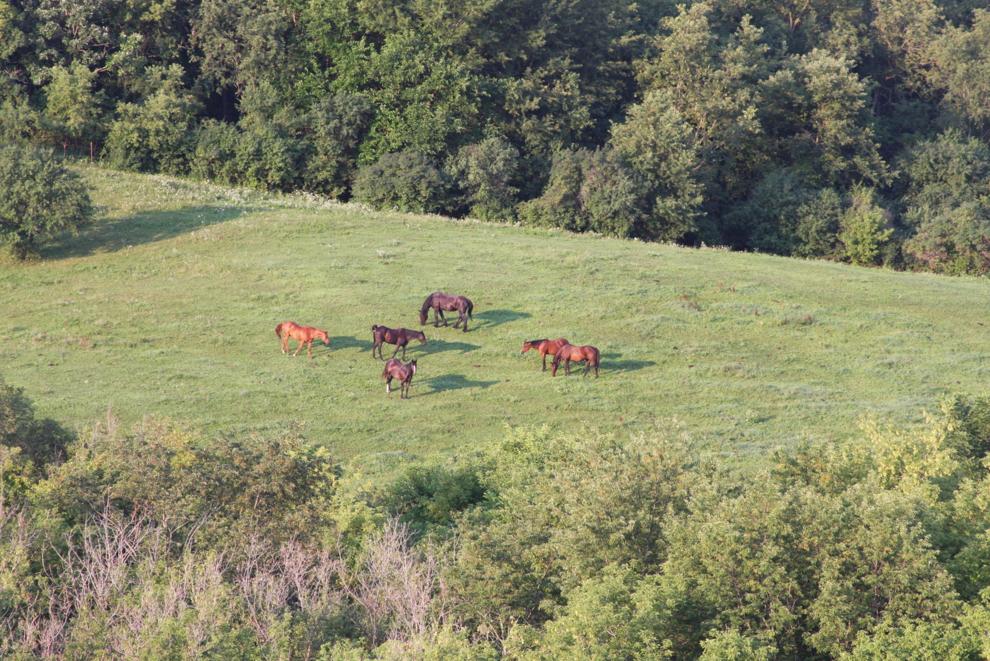 The basket
Bucket list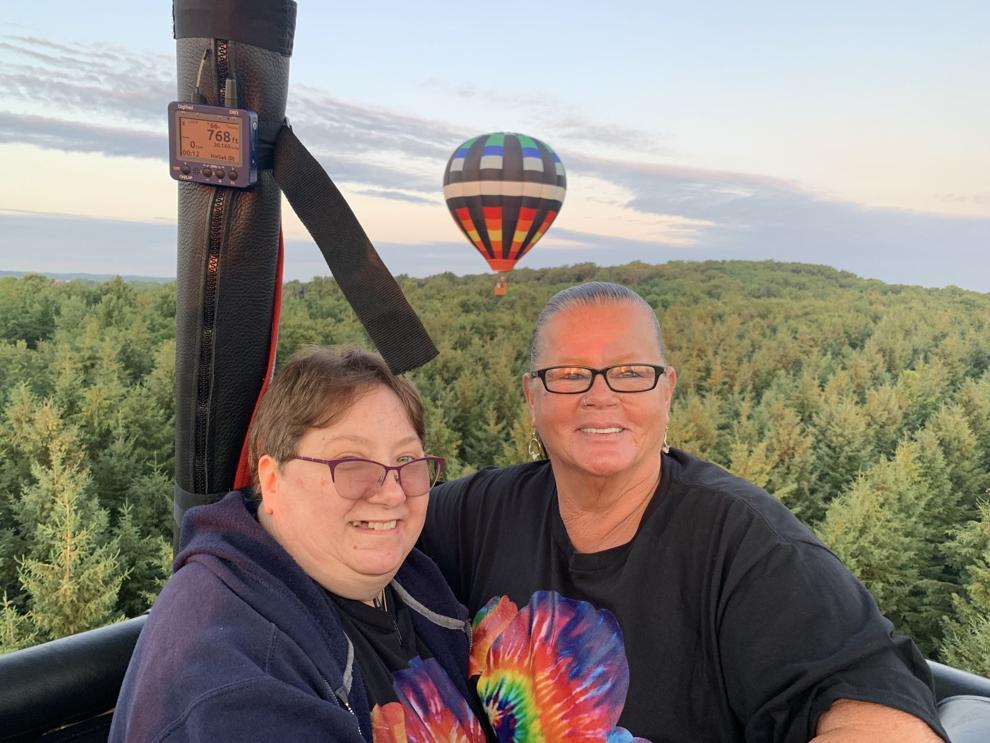 The 'adventurous friend'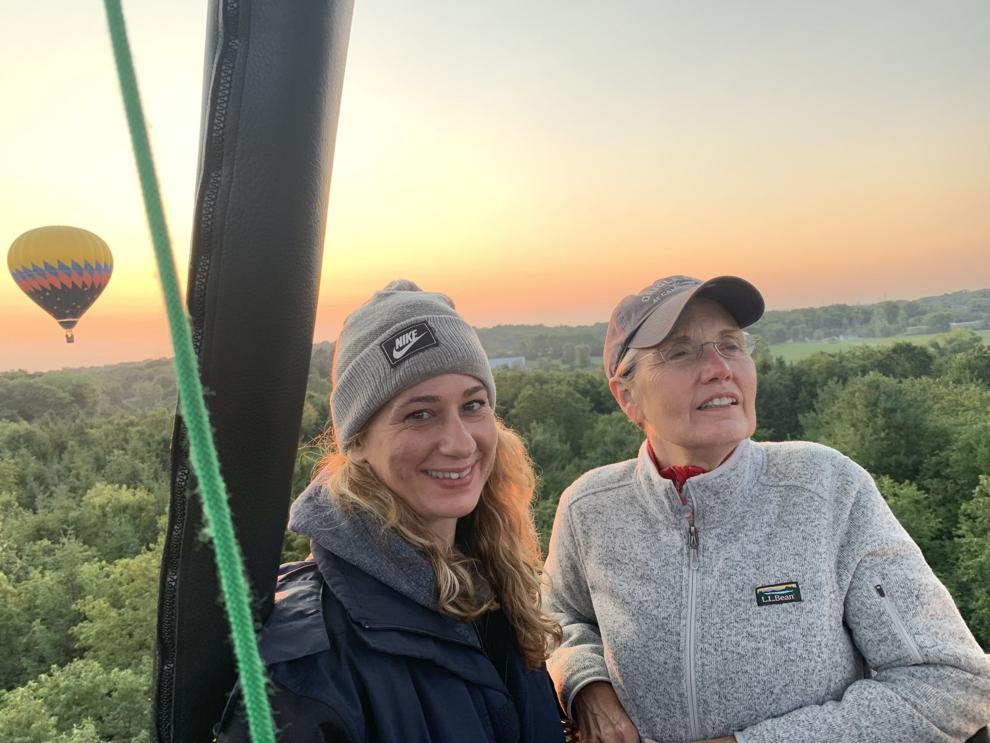 Best friends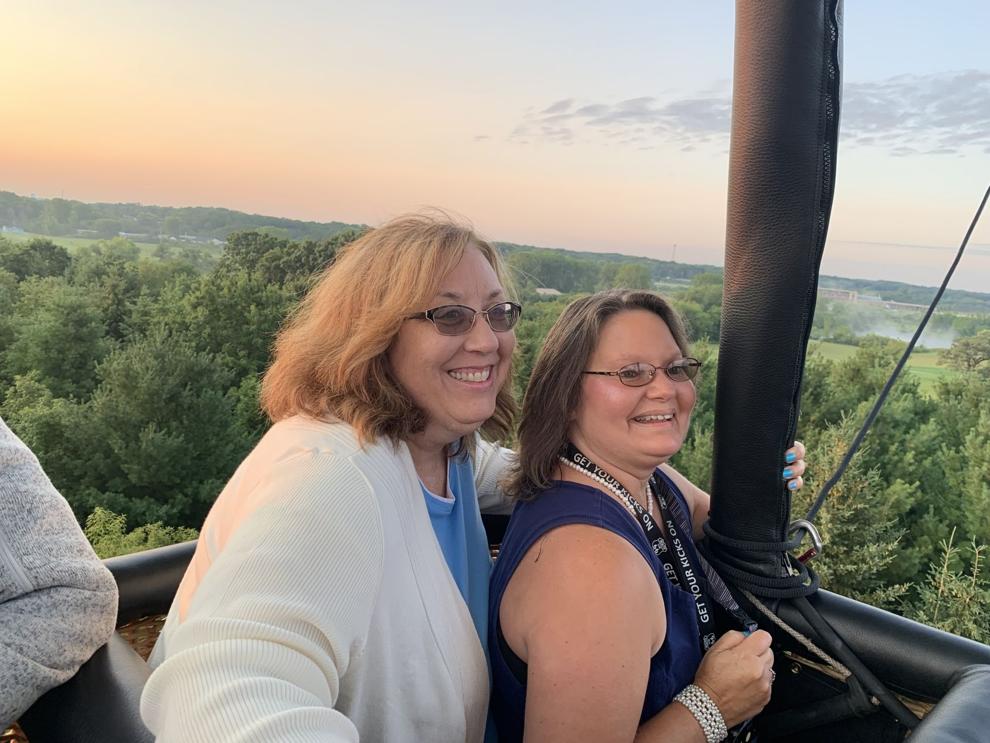 My selfie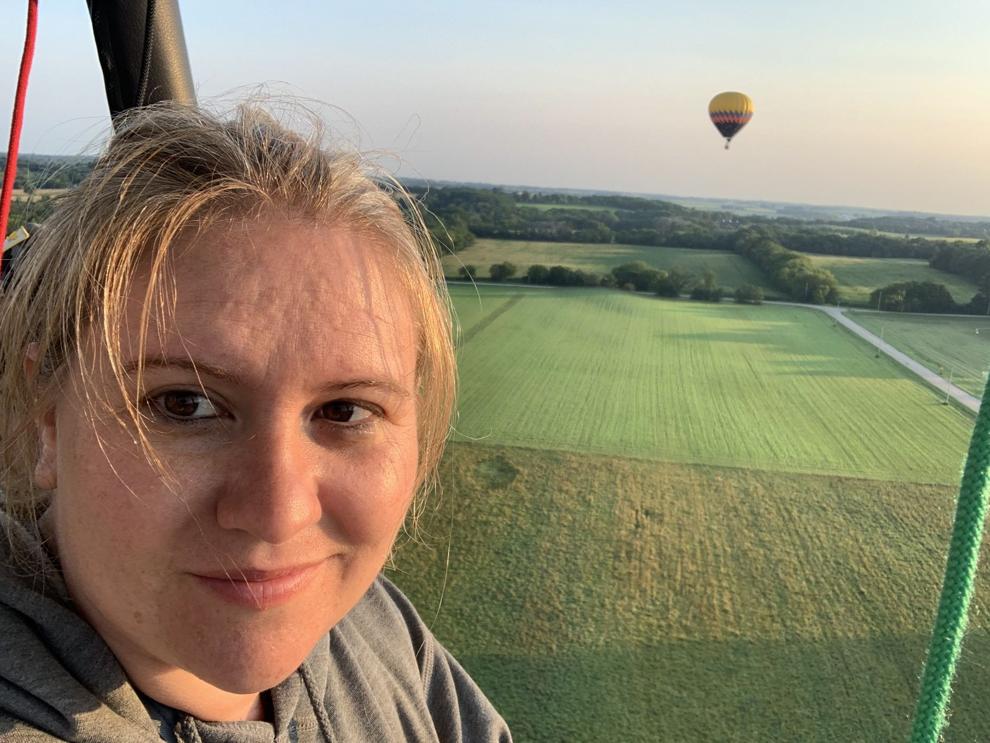 Grand Geneva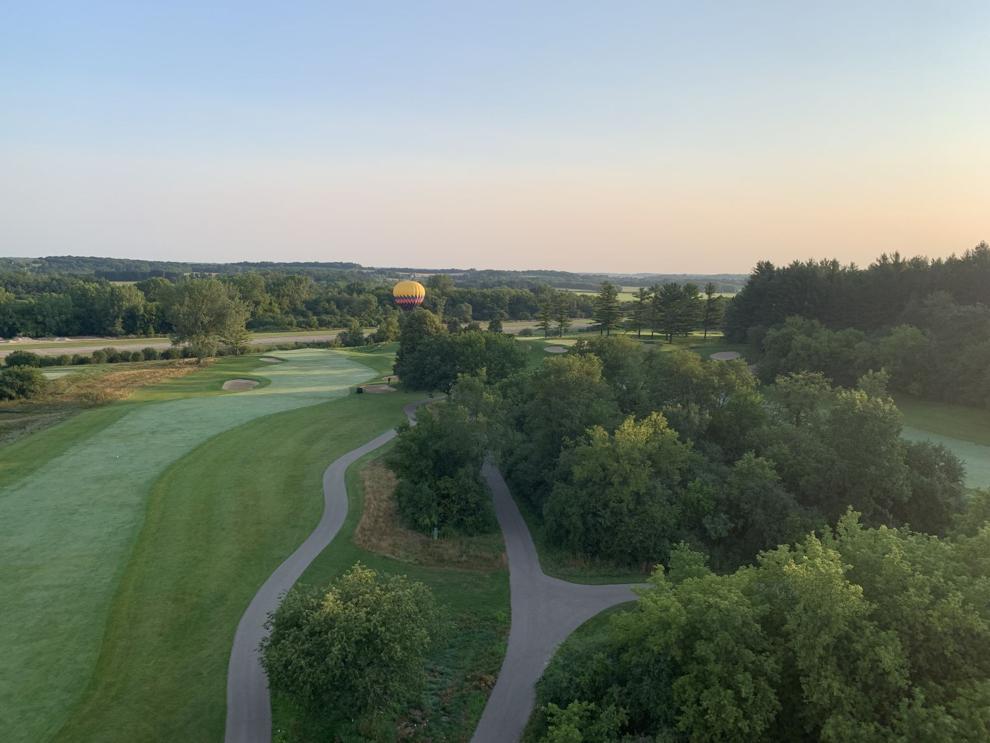 The Grand Geneva Ski Hill
Grand Geneva ski hill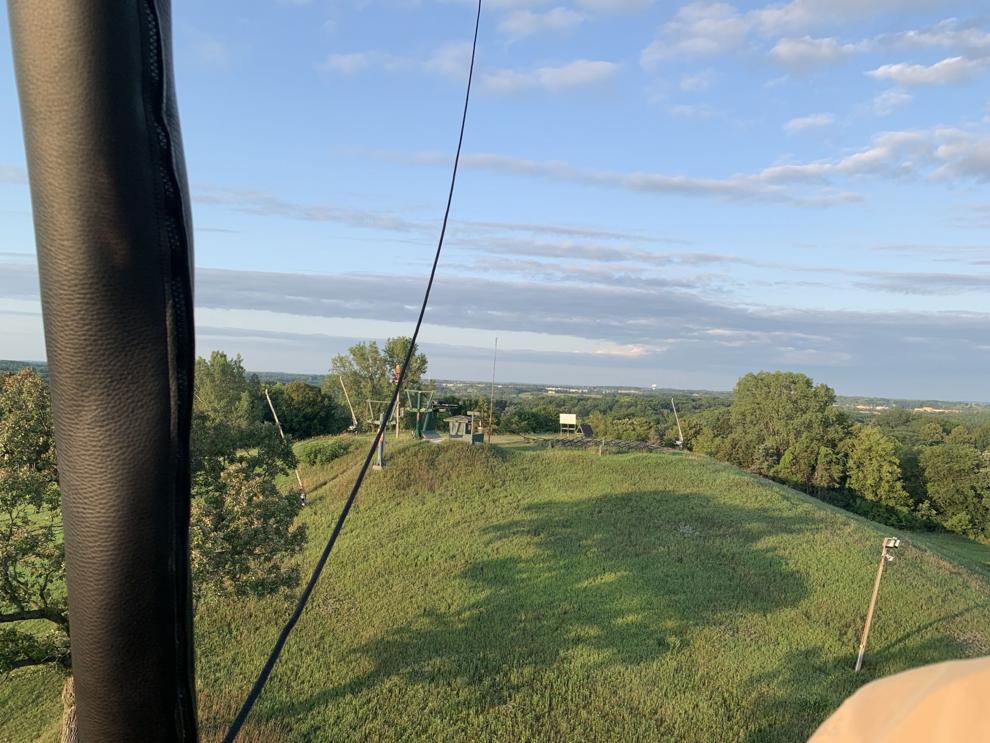 Timber Ridge Waterpark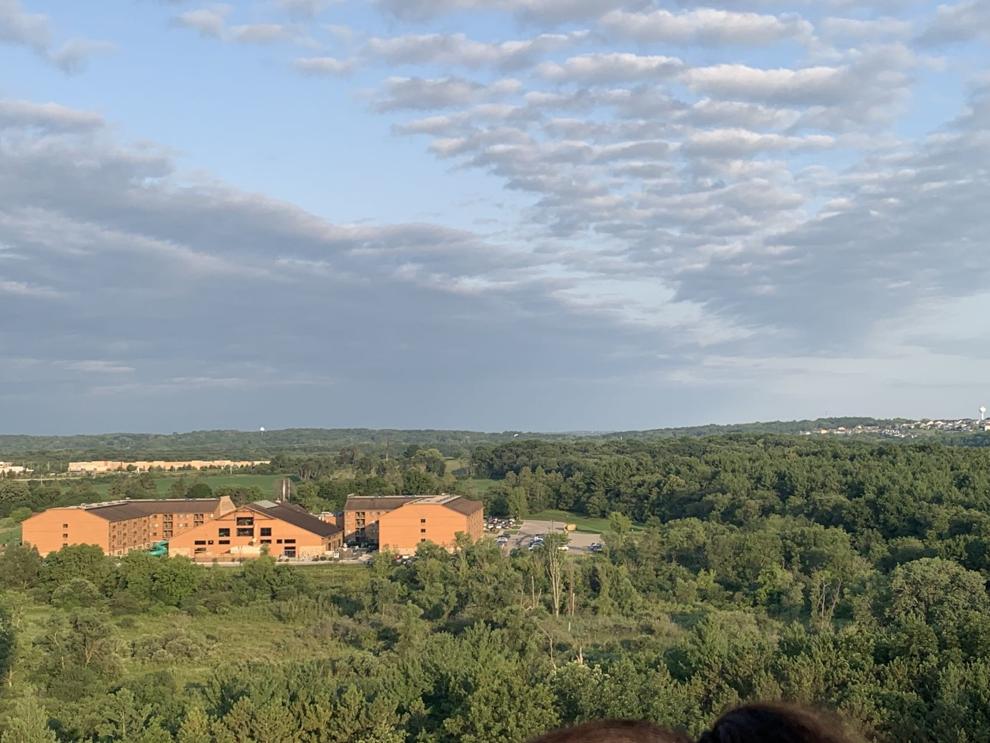 The landing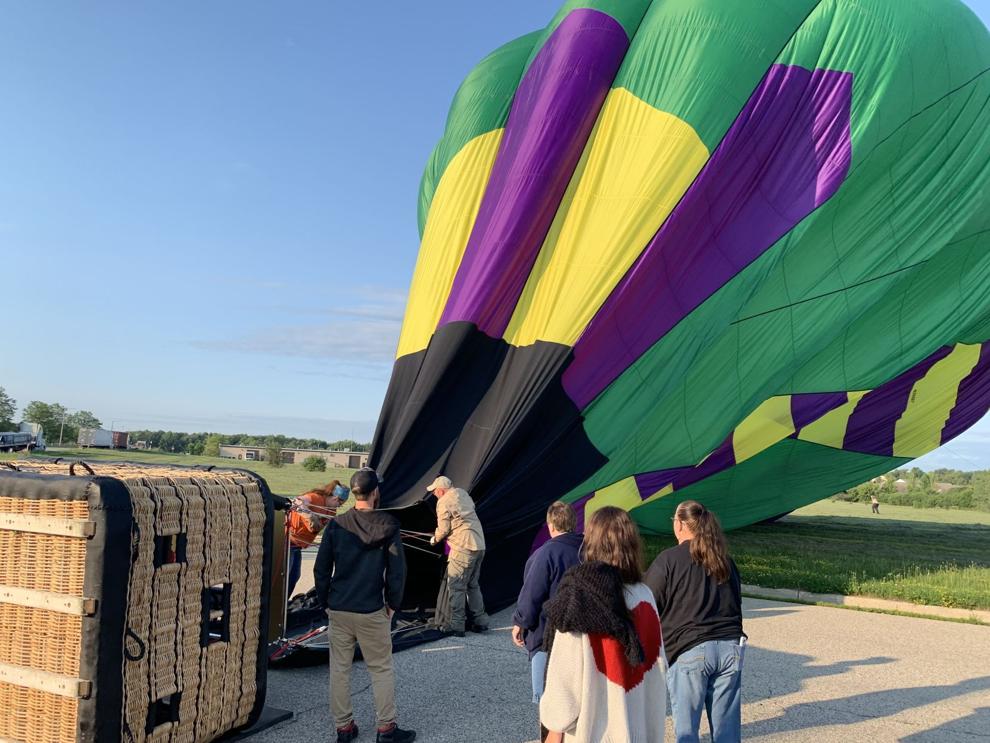 The crew and the basket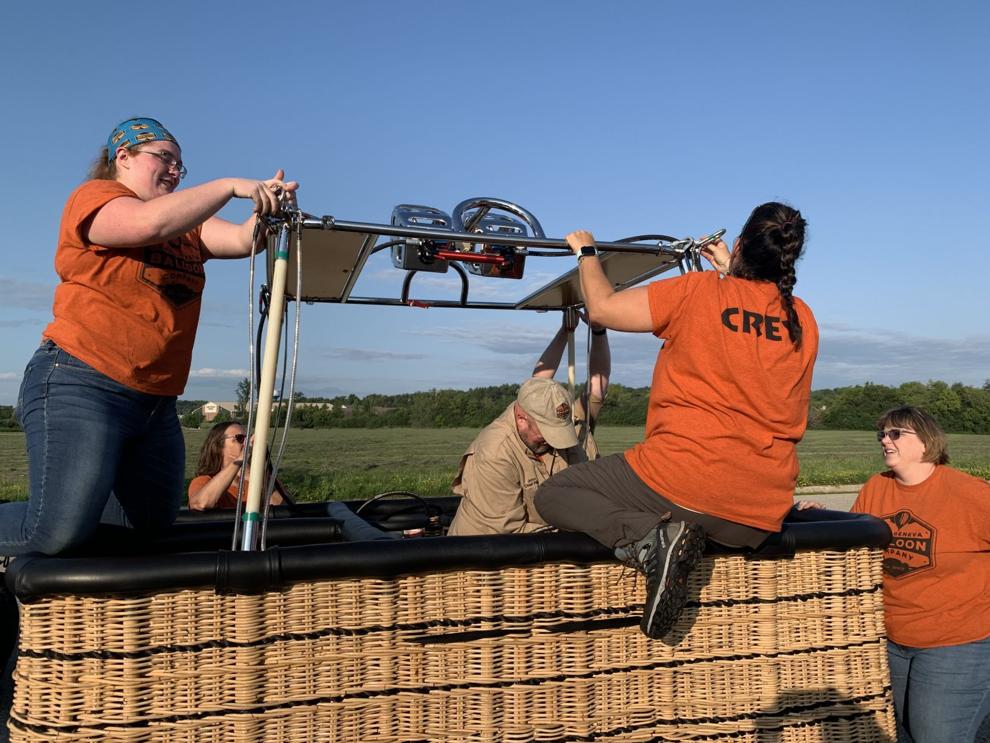 A champagne toast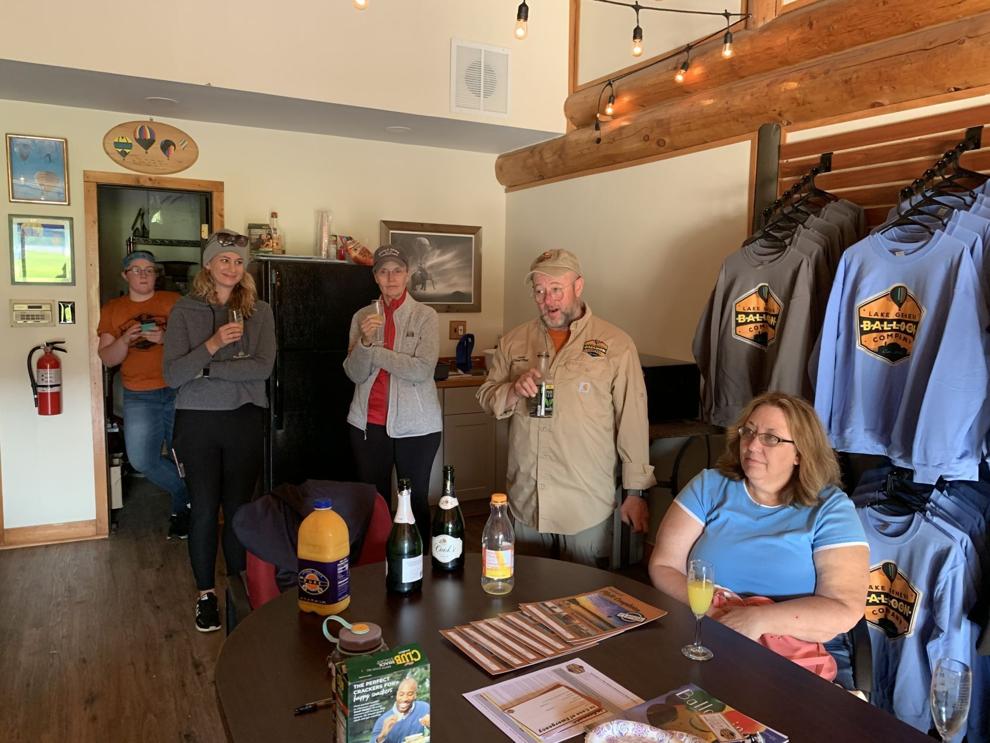 Cheers