You probably need a break, and listening to relaxing music can go a long way to giving you the rest you deserve.
We often think of music as a means to get the blood pumping, the mind racing, the party started — but it has an important role in stress relief.
Its benefits are numerous, ranging from improving sleep and study habits to lowering blood pressure and even increase the rate by which our bodies heal.
I am not a music therapist, but I have been an avid fan of relaxation music for about 20 years.
The following list of the most relaxing albums I have ever heard consists of music that excludes some of the key elements commonly found in today's pop songs.
There are no hooks, thunderous rhythms or rapid tempos. In most cases, there are no vocals — and if there are, well, there are no lyrics.
So find a comfortable place to relax, grab a pair of headphones and play any of these 10 albums, probably at a low volume.
10. Steve Roach, "Quiet Music 1"
The artist: Roach, of Tuscon, Arizona, has remained a prolific electronic music composer since the 1980s, solidifying his sound in ambient music both with synthesizers and infusing tribal elements into some of his albums. He was twice nominated for a Best New Age Album Grammy.
The album: There are three "Quiet Music" albums, each one released on cassette in 1986. All are aptly titled, and all are very relaxing. But the least "electronic" sounding of the three is the first one. "Quiet Music 1" consists of two songs, each one over 30 minutes — perfect for nap time.
Also recommended: Roach's "Structures From Silence."
9. Brian Eno, "Ambient 1: Music For Airports"
The artist: From playing with glam rockers Roxy Music to producing U2, David Bowie and Talking Heads, there is a lot to write about Eno. Of most relevance here is his role in popularizing the term "ambient music." In the liner notes to "Music For Airports," Eno wrote that ambient music "must be as ignorable as it is interesting."
The album: Recorded in 1978, the four-song album is a dreamy collection of piano, synth and wordless vocals. Sounds were recorded onto tape loops of various lengths, then mixed together. With the loops cycling at different times, the patterns shifted, generating moods and a sound that feels organic and otherworldly.
Also recommended: Eno's "Lux," "Neroli" and "Reflections."
8. Craig Kupka, "Clouds: New Music for Relaxation"
The artist: Today, Kupka is the musical director at Hoover High School, in Glendale, California, but in the 1970s and 80s, he recorded albums dedicated to dance techniques as well as two "New Music for Relaxation" albums.
The album: Two drifting, 20-minute songs of guitar, electric piano, wind chimes, vibraphones and celeste — an upright piano with metal bars instead of strings. Synths whistle and coo in spots, but the emphasis is on acoustic instruments.
Fun fact: In 2000, the Glendale News-Press placed Kupka on its list of the top 103 most influential people "in Glendale and the foothills."
7. Joanna Brouk, "Hearing Music"
The artist: Brouk self-produced her own albums until the mid 1980s, when she retired from music and became a professional writer. She died in 2017.
The album: It's a 22-song set compiling material from Brouk's rare cassette releases, covering everything from extended piano, flute and horn solos to field recordings and synths. On her own or in collaboration, her music is elegant and rejuvenating.
Fun fact: Brouk studied under composers Terry Riley and Robert Ashley at Mills College, in Oakland, California.
6. Deuter, "Ecstasy"
The artist: Active since the early 1970s, Germany's multi-instrumentalist Georg Deuter is a pioneering New Age artist with around 60 albums under his belt. I've heard several that could also easily appear on this list, including "Celebration," "Atmospheres" and "Wind & Mountain."
The album: Perhaps a bit brighter in tone than most of the entries on this list, "Ecstasy" is a soothing blend of eastern and western music styles, a peaceful listening experience involving acoustic guitars, flutes and synthesizer.
Fun fact: Deuter used to make rock music, and it is hard for me to imagine that the same person who released "D" in 1971 made this album.
5. Fumio, "Meditation"
The artist: Rock singer, actor and martial arts expert were all titles that could have applied to Fumio Miyashita before devoting his life to creating therapeutic music. He died in 2003, but his numerous albums as Fumio continue to be rediscovered, including "WAVE Sounds of the Universe," which was re-released last year in the U.S.
The album: Issued in his native country of Japan under the title "Meisou," "Meditation" consists of two songs, each one over 26 minutes. The Zen-inspired synthesizer arrangements are sparse and repetitive, but they never overstay their welcome.
Fun fact: At roughly 130 albums to his name, Fumio may have the largest discography out of any artist on this list.
4. Hiroshi Yoshimura, "Four Post Cards"
The artist: Yoshimura made music for galleries, museums and public spaces. He died of skin cancer in 2003, but more than a decade later, his music enjoyed a resurgence of sorts online.
The album: Perhaps the most somber of the albums on this list, Yoshimura's minimal compositions — using electric piano and organ, mostly — can be tranquil. The music here has a fragile beauty.
Also recommended: Yoshimura's "Green," "Soundscape 1: Surround," "Wet Land," "A.I.R. (Air In Resort)."
3. Scott Fitzgerald, "Bamboo Waterfall"
The artist: Has released several New Age albums, including "Heart Flight," which is where some of the music here first appeared.
The album: An hour of nature sounds with wind instruments and occasional electric piano, but mostly specially tuned chimes and wind bells mingle with a soundscape of birds and running water. Musical passages come and go intermittently. There is a lot of ambiguity here. Is that a flute or a bird song? Part of the joy in listening to "Bamboo Waterfall" is trying to figure out its sounds.
Fun fact: Over 40 different wind chimes and bells were used on this album.
2. Laraaji, "Essence/Universe"
The artist: Was "discovered" by Eno while busking on the streets of New York. Laraaji is now a frequently touring musician who also hosts laughter meditation workshops and collaborates often with various artists. Although he sings and plays various instruments, perhaps his most distinctive sound is that of an electronically modified zither.
The album: Taking the strums of his zither through various effects boxes, Laraaji's signature celestial sound is in full display on "Essence/Universe." Chimes, synthesizer chords and his own vocal tones harmonize with the zither at times, filling out the background of the mix. By the time the album is over, so are the listener's worries.
Also recommended: "Flow Goes the Universe," "Ambient 3: Day of Radiance," and "Celestial Reiki II," with Jonathan Goldman and Sarah Benson.
1. Steven Halpern, "Spectrum Suite"
The artist: Once a trumpeter influenced by John Coltrane and Miles Davis, Halpern became a New Age pioneer after applying applied ancient sound healing traditions and medical ideologies to his electric piano compositions. The Grammy nominated composer has created numerous recordings, some of which have specific goals, like to help the listener lose weight or stop smoking.
The album: Now known as "Chakra Suite," the album was first released in 1975. Halpern's electric piano tones are among the cleanest, most soothing ever recorded. The seven "Keynote" compositions are short, scale-driven pieces that bring peace and balance to the listener, whether they are heard separately or as one "suite."
Fun fact: There are over 30 versions of this album, and over the years, the B-side tracklist has changed. Often, Halpern included new music in a reissue. I have two cassette versions and one on CD, and each version has a different set of songs to round out the album.
10. Steve Roach, "Quiet Music 1"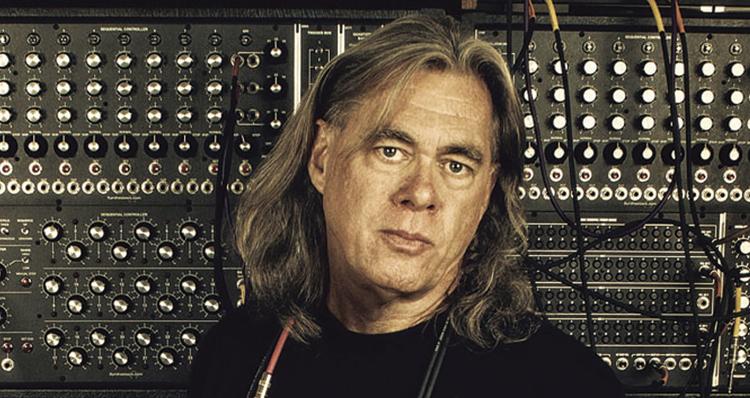 9. Brian Eno, "Ambient 1: Music For Airports"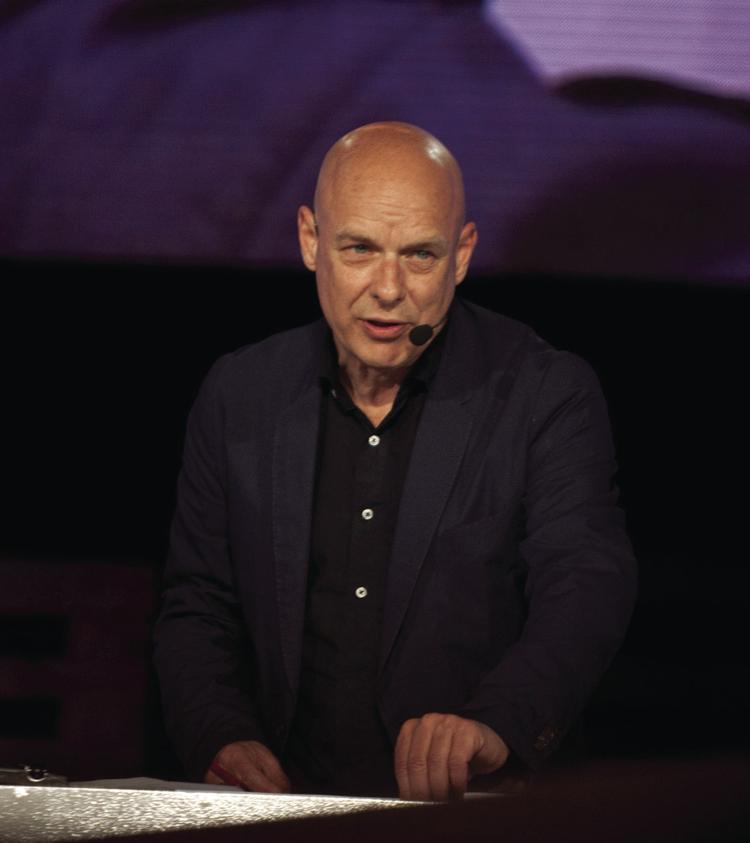 8. Craig Kupka, "Clouds: New Music for Relaxation"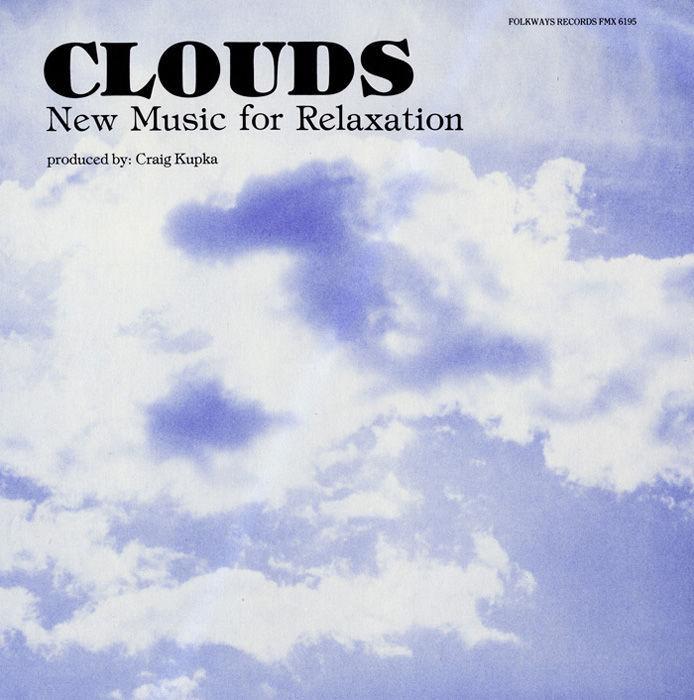 7. Joanna Brouk, "Hearing Music"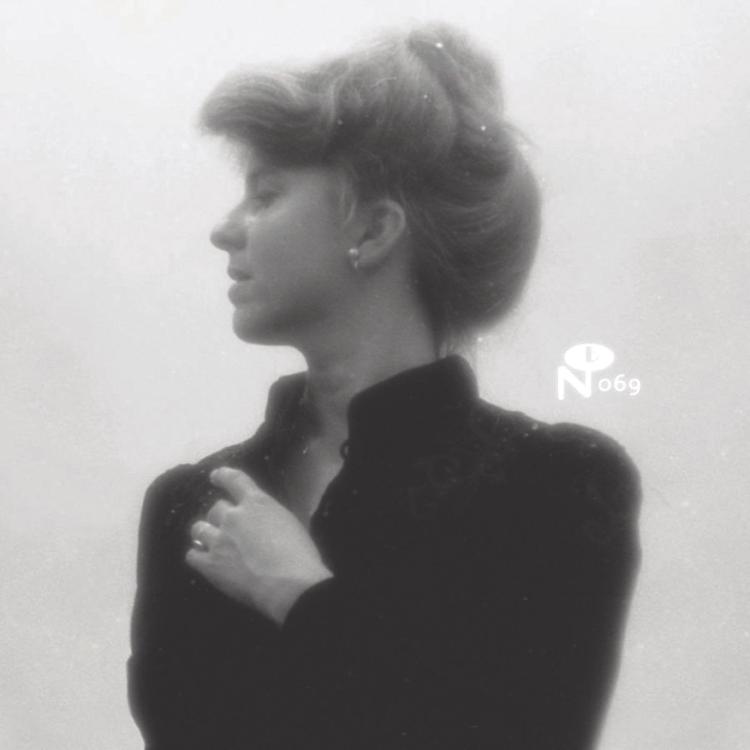 6. Deuter, "Ecstasy"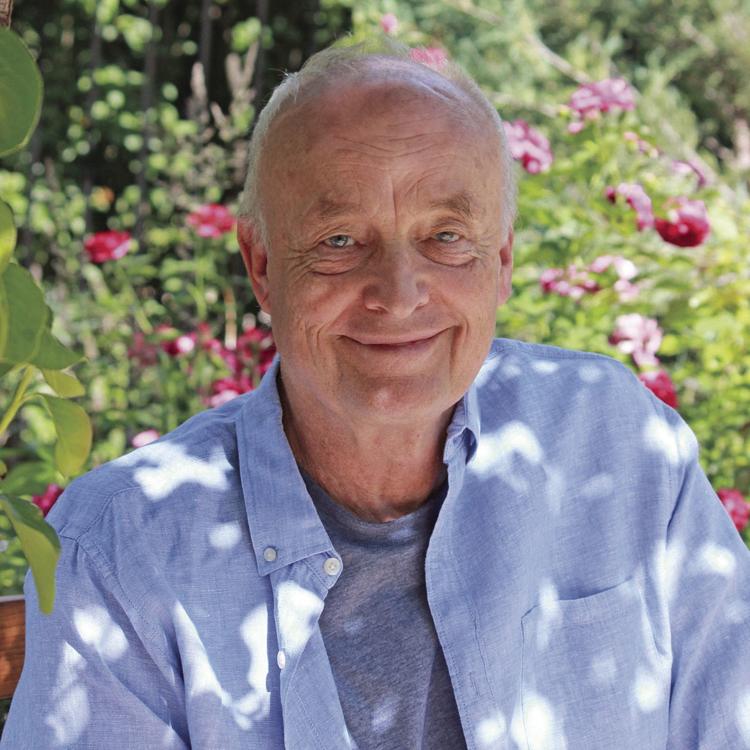 5. Fumio, "Meditation"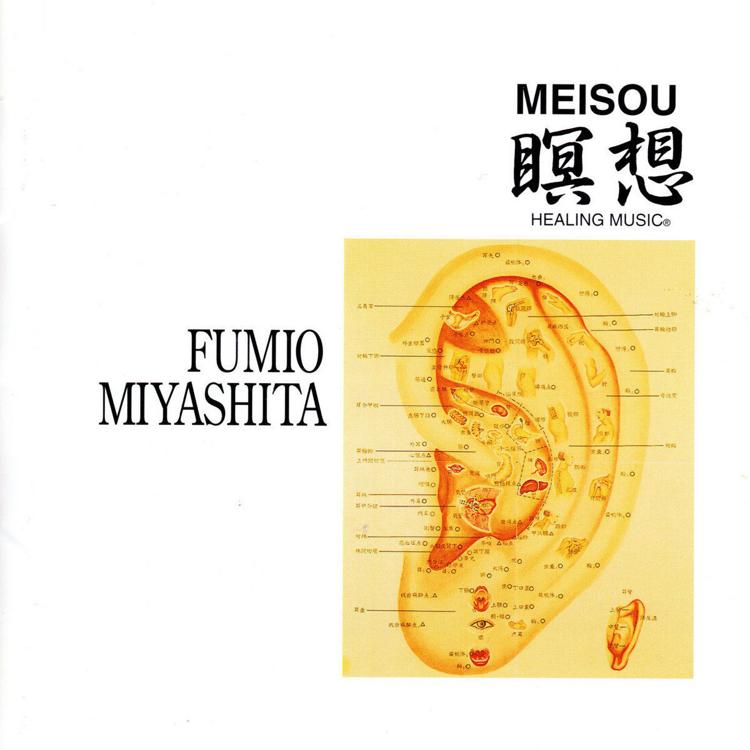 4. Hiroshi Yoshimura, "Music For Nine Post Cards"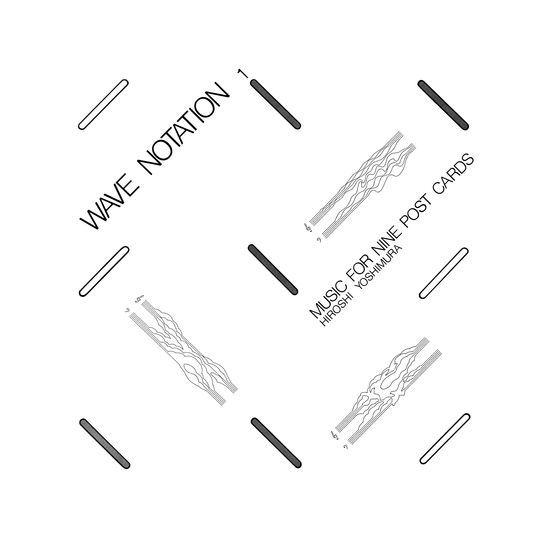 3. Scott Fitzgerald, "Bamboo Waterfall"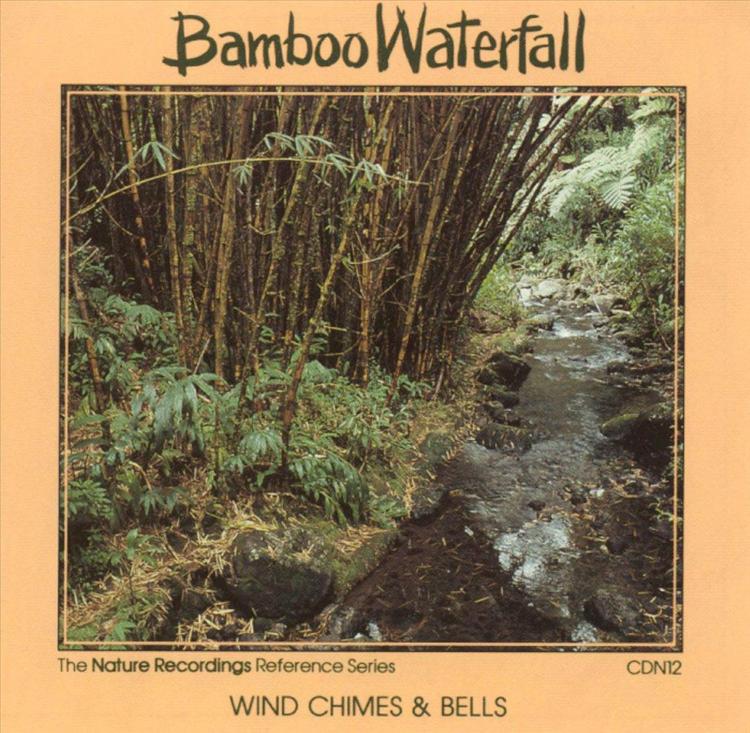 2. Laraaji, "Essence/Universe"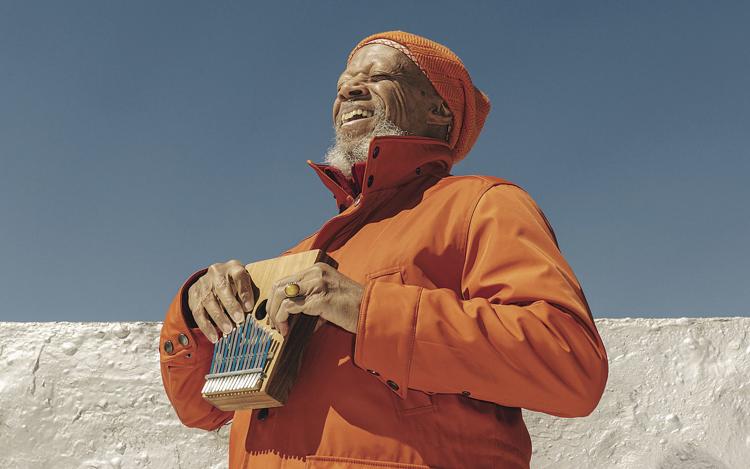 1. Steven Halpern, "Spectrum Suite"