Kite flying? In winter? On the frozen ice shelf of Delavan Lake?
Welcome to the Sky Circus On Ice, the largest winter kite festival in North America, according to the general manager of Lake Lawn Resort. 
"Most people would never think of flying a kite in the winter," said Dave Sekeres. "But here at Lake Lawn Resort, for us, the sky is the limit!"
From Friday to Sunday, Feb. 14 to 16, the resort is where kite pilots from across the continent will fly their artistic — and sometimes gargantuan — aerodynamic creations over the frozen lake. 
The event also includes a snow sculpting competition that attracts many of the teams that competed in the U.S. National Snow Sculpting Championship at Lake Geneva's Winterfest. 
Sekeres said there will be top snow carvers and ice sculptors from around the country carving at the resort, downtown Delavan and at Delavan Lake Resort. 
A candy drop by Andes Candies and snow slide also factor into the Sky Circus schedule — and, yes, there are plenty of warming spots from which all the action can be seen. 
In the following Q&A, Sekeres discussed the origin of the event and what's in store for its seventh year. 
Note: The following has been edited for clarity and length.
Resorter: How did the idea come about for Sky Circus On Ice?
Dave Sekeres: The idea was conceived from a collaboration between the Delavan Lake Area Chamber, (Milwaukee-area kite store) Gift of Wings, Winterfest, Inc., and Lake Lawn Resort as way to celebrate winter in a unique way, to bring people to Delavan and Lake Lawn Resort, to provide fun, free activities for families in our region.
The festival features a variety of magnificent, large-scale kites — some 150 feet in length — flying over Delavan Lake at Lake Lawn Resort, along with top synchronized kite flying teams from around North America.
What do you think is the allure of flying kites outside during winter — generally the coldest time of year?
The unique and unexpected pairing of a gigantic kites and team demonstrations on a frozen lake coupled with snow and ice sculpting is the perfect mix of fun and creativity that people from our region absolutely love during winter.
We love finding fun ways to celebrate winter — and our lake — and this is one of the most creative ways we can do that. As the popularity of Sky Circus On Ice has grown, it has become a coveted annual tradition for many families, and we appreciate that.
How many, on average, attend Sky Circus?
Typically, we will host over 10,000 attendees over the duration of the festival.
Aside from the kite-flying and snow and ice sculpting, what else is going on at Sky Circus On Ice this year?
Other activities include a giant snow slide known as "Blizzard Run," ice skating, indoor kite flying demonstrations by Connor Doran from NBC's "America's Got Talent," snow carving classes, kite flying lessons, kite making workshops for kids and adults, sponsor exhibits and general winter family fun with cozy bonfires and great food and beverages.
This year's theme is Sea Creatures, so the ice and snow carvers will be bringing the theme to life with all of their amazing sculptures. Gift of Wings will also incorporate a new 100-foot manta ray kite into the mix of large-scale kites, so that will be spectacular. We are also introducing a new aerial kite photography exhibit by world renown photographer Craig Wilson as well as a larger indoor concession/warming area with great windows for viewing the action from inside the resort.
What do you enjoy most about this event?
For me, it's about seeing families having fun and making memories together at our resort, as well as seeing all of the people coming to Delavan to enjoy our beautiful downtown with a festive atmosphere. I can't think of a better thing to do to make this winter season fun and memorable.
Wisconsin snow sculptor outside Riviera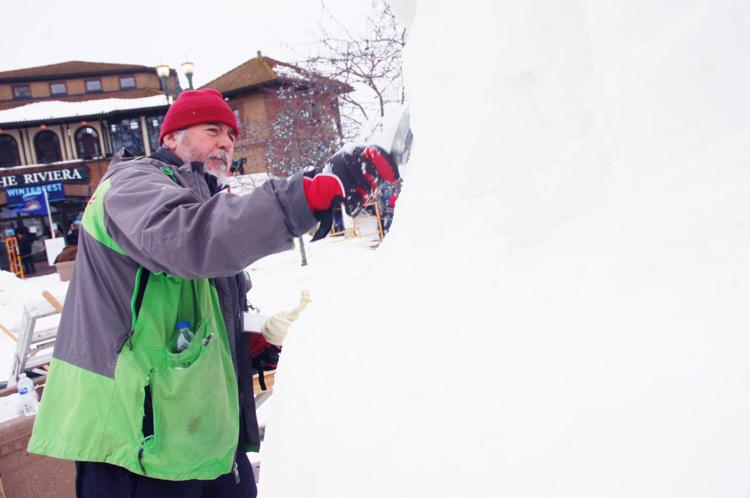 Ice sculpture outside store at Winterfest
Snow sculptor from New Hampshire uses saw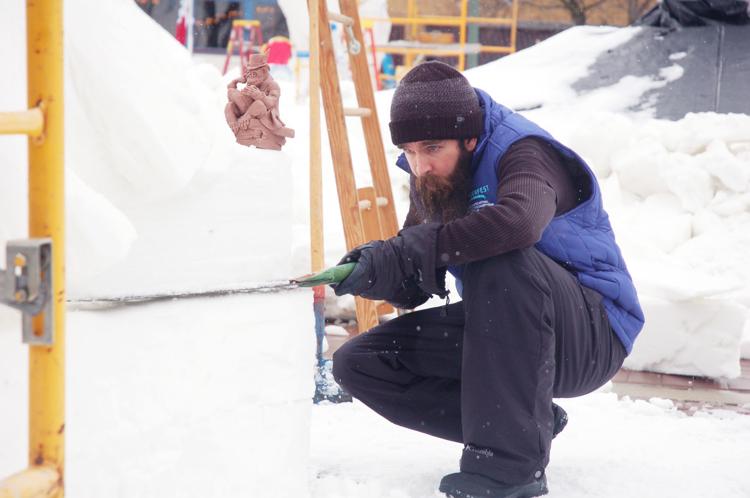 Small chisel at work on sculpture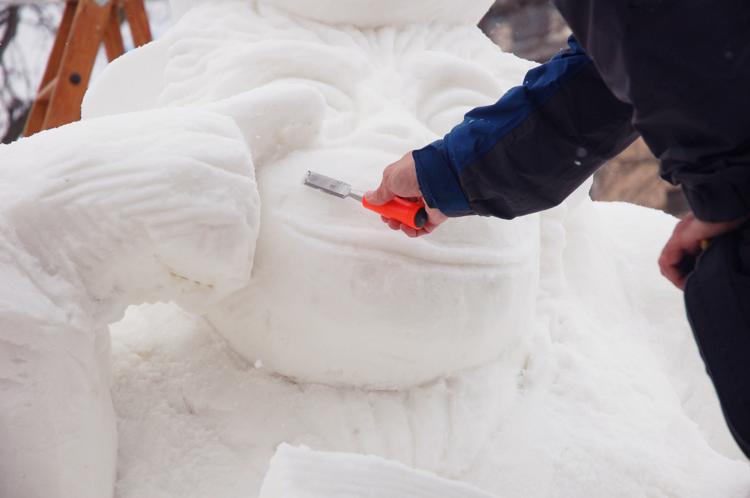 Team Minnesota examines work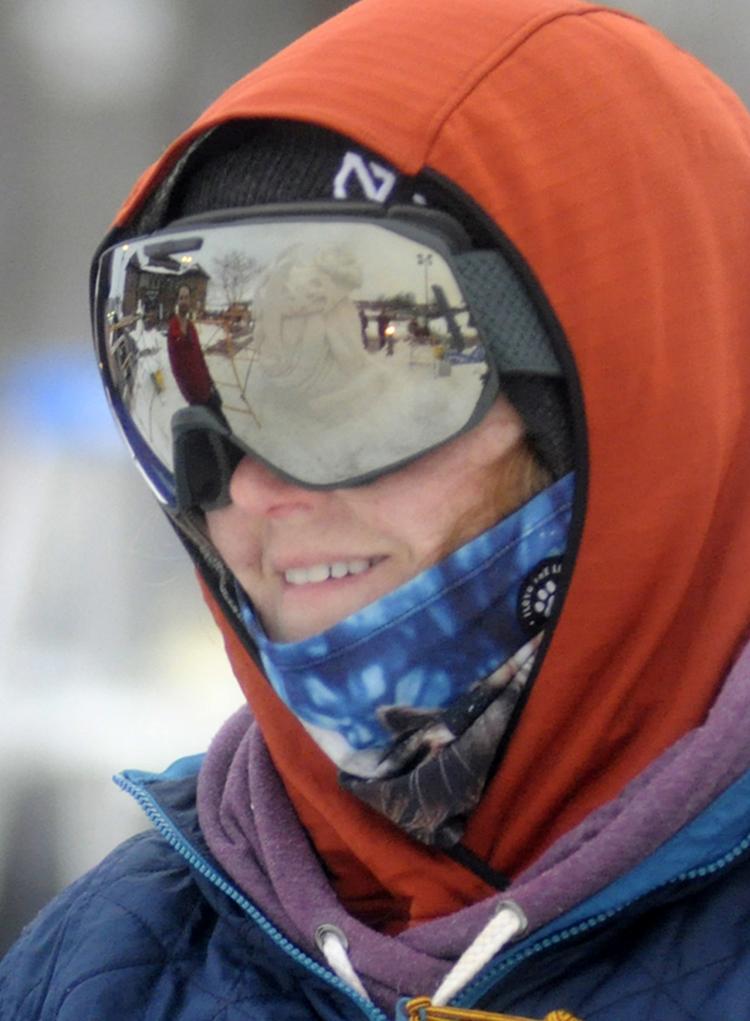 Fire Spinner Performance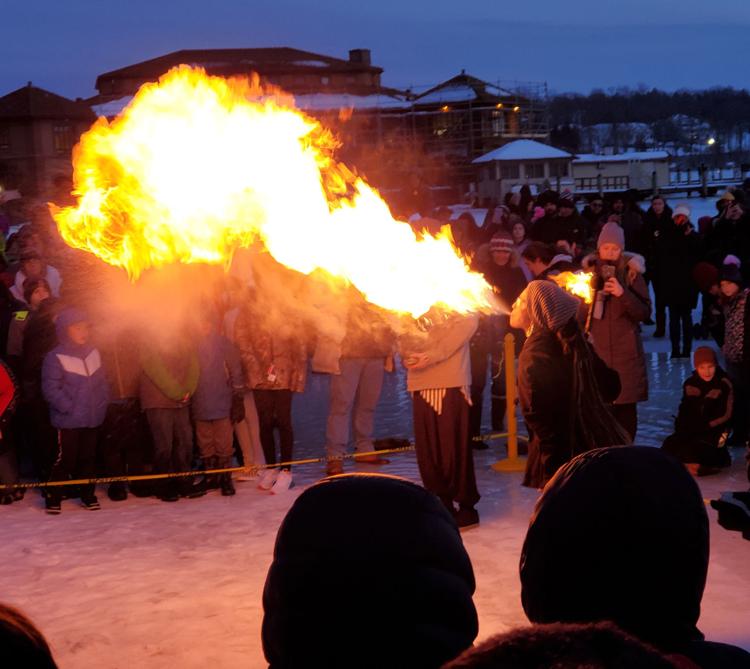 Minnesota snow sculptor at Flat Iron Park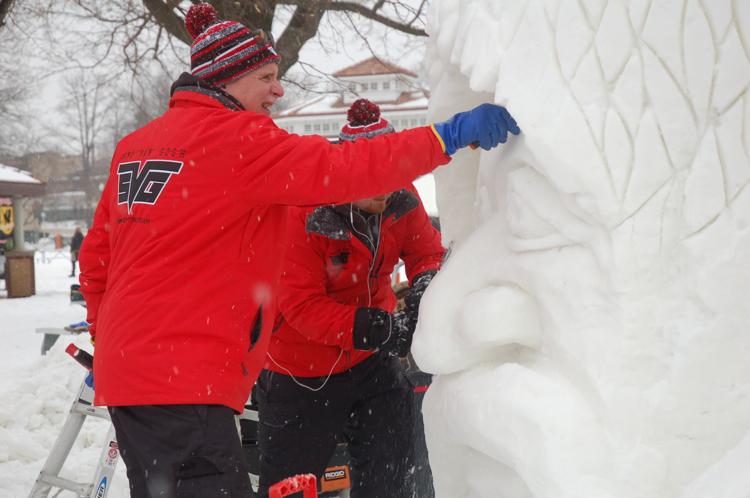 Central-Denison students with teacher at Winterfest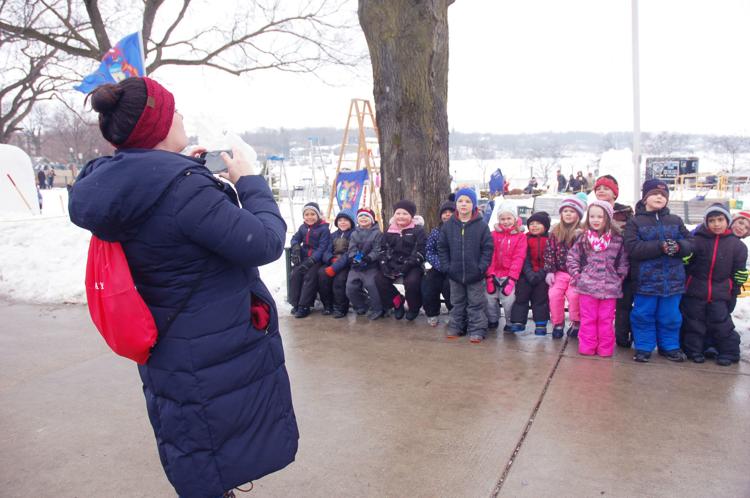 Snow sculptor 'Man Bear' deep inside snow cylinder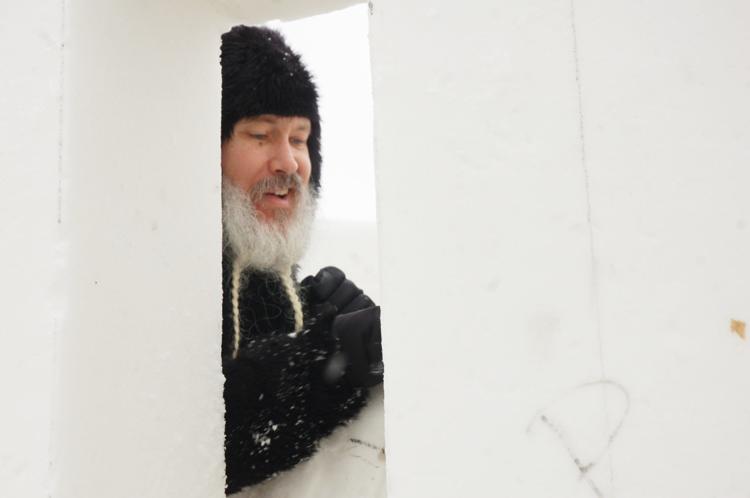 Snow sculptor 'Man Bear' looks out at crowd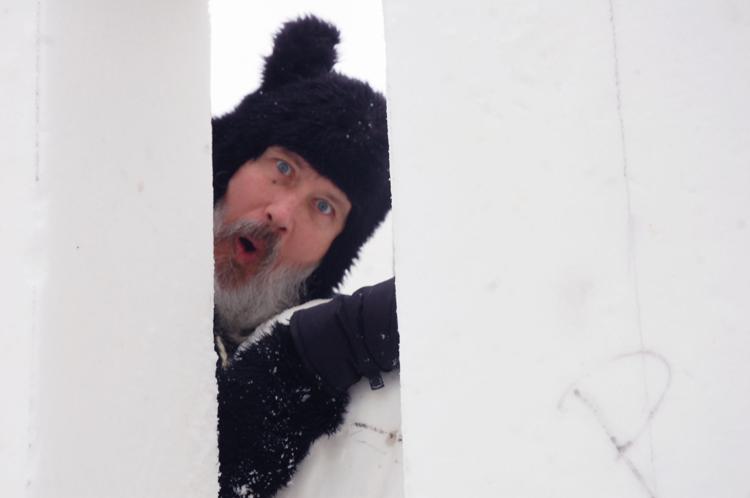 Green Bay Packers ice sculpture in Lake Geneva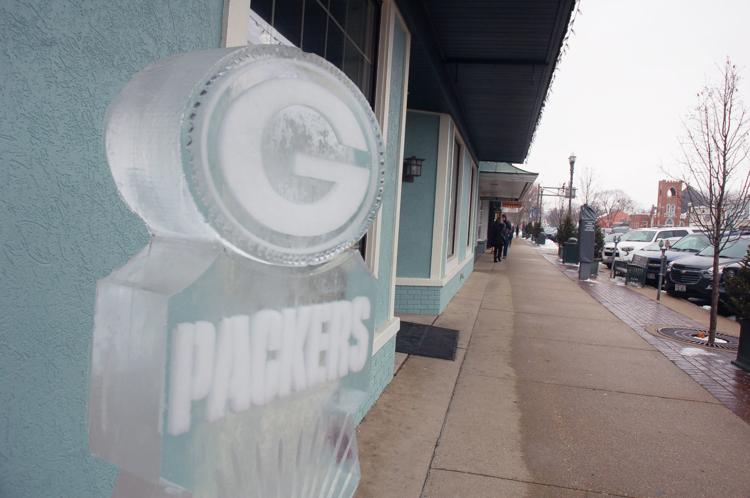 Scaffolding goes up at snow sculpture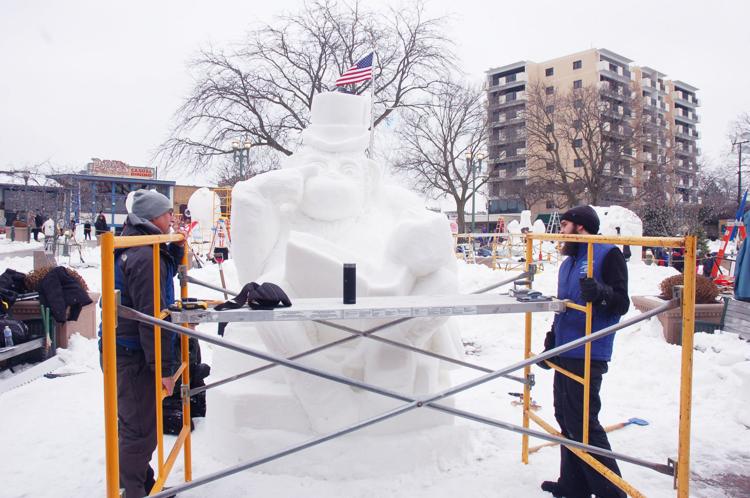 Wisconsin snow sculptor climbs up high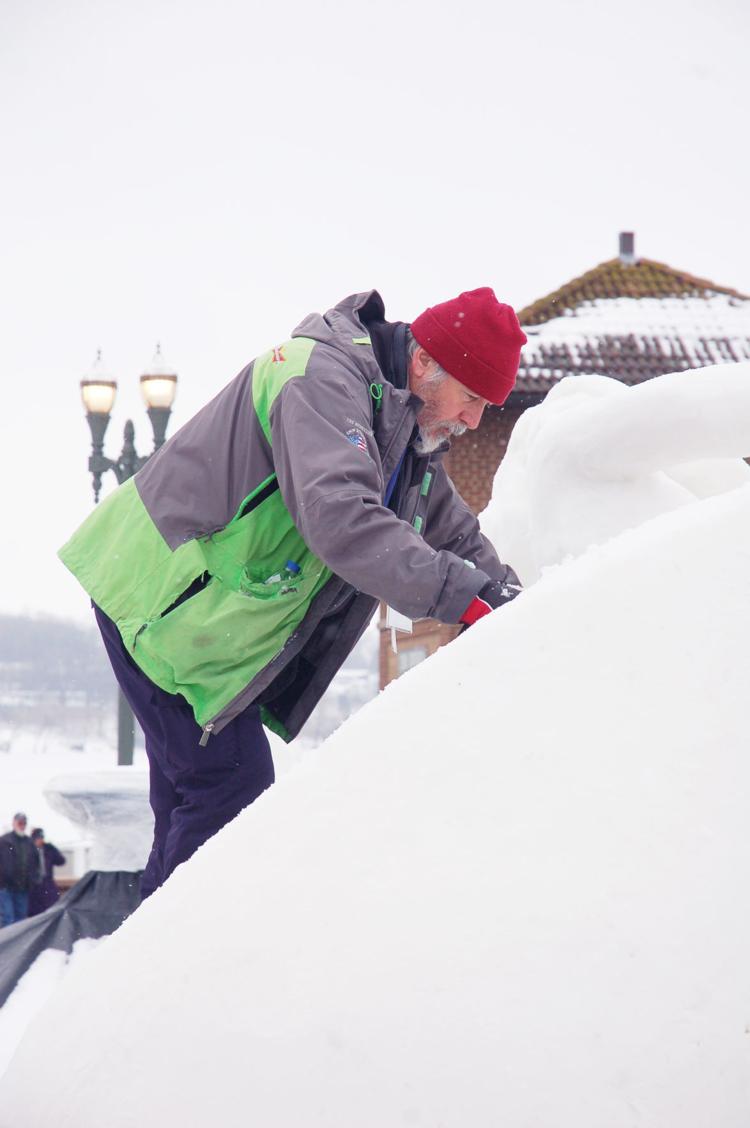 Kids snow sculptures at Flat Iron Park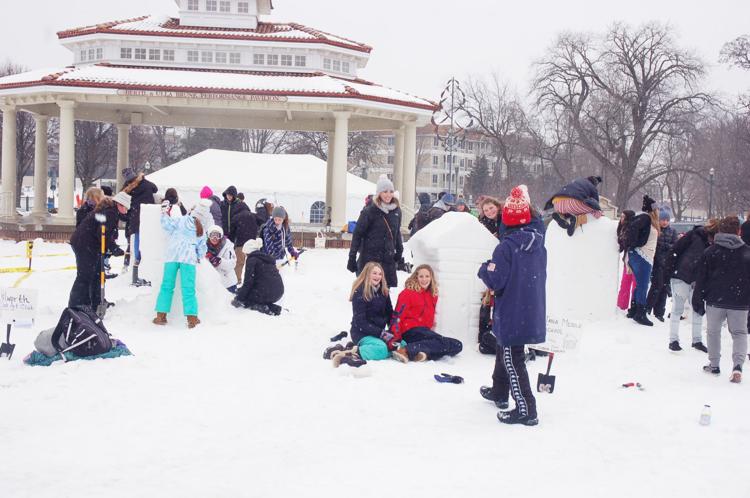 Sculptors from Minnesota work as a team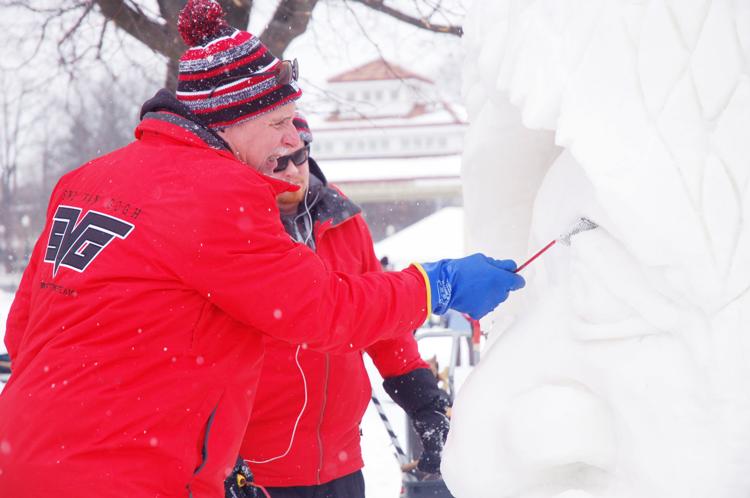 Fans bundle up and watch snow sculptors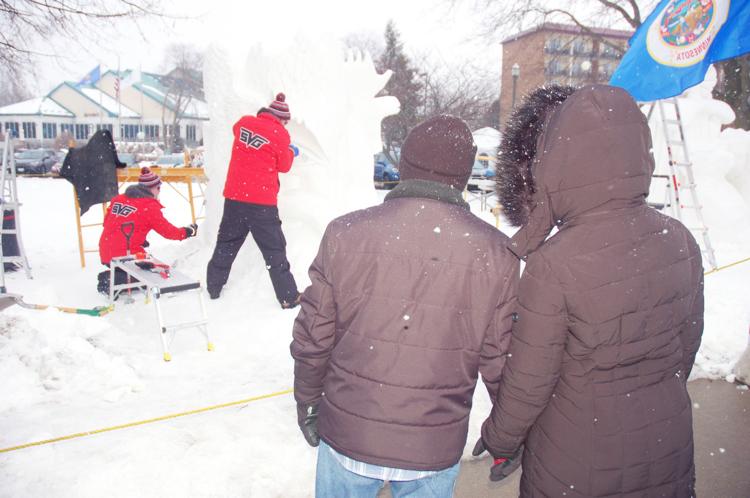 Sculptor performs carving work to sculpture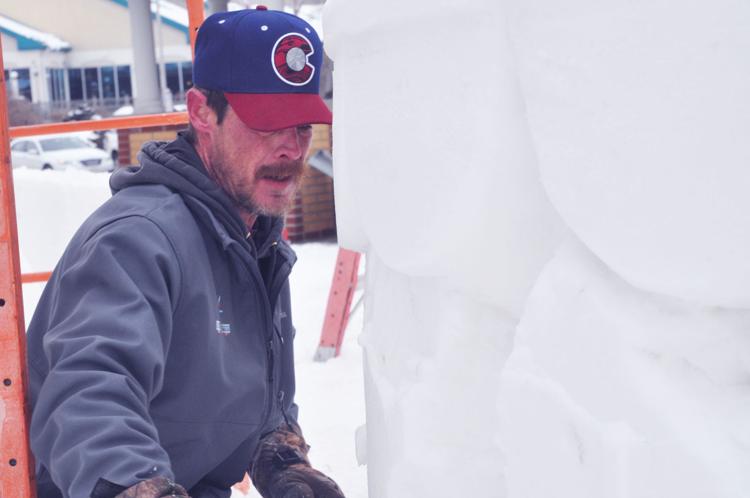 Michigan team member performs work on a sculpture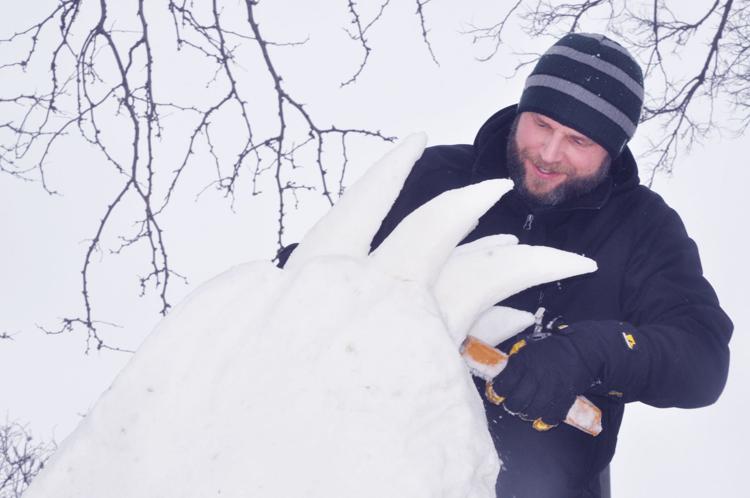 Sculpture located at Riviera Plaza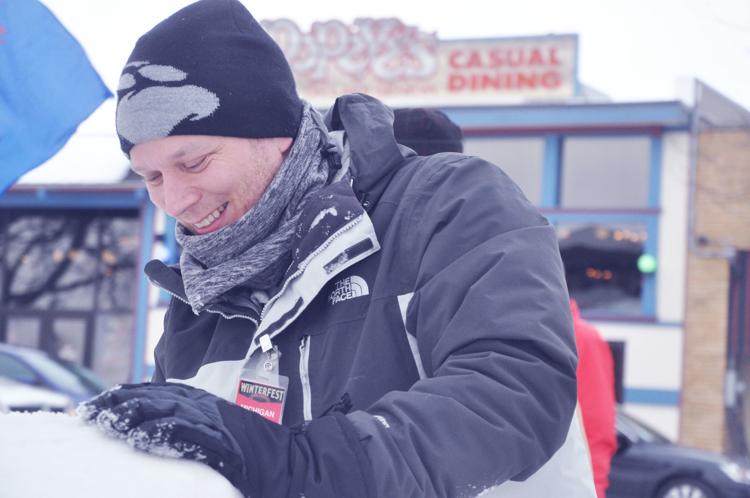 Bear outfit sculptor works on interior of snow sculpture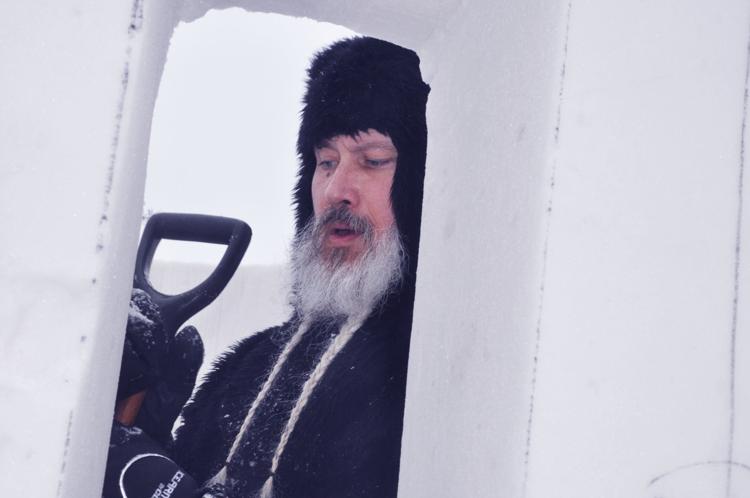 Illinois sculptor chips away on snowy artwork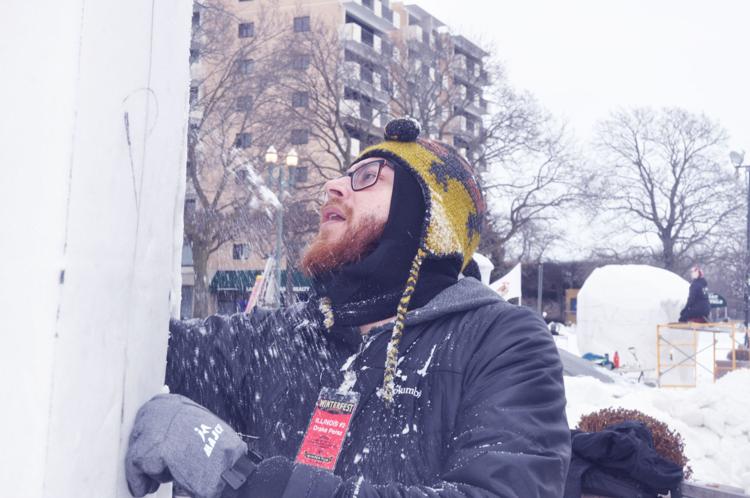 "The Windy City Snowmen" discuss sculpture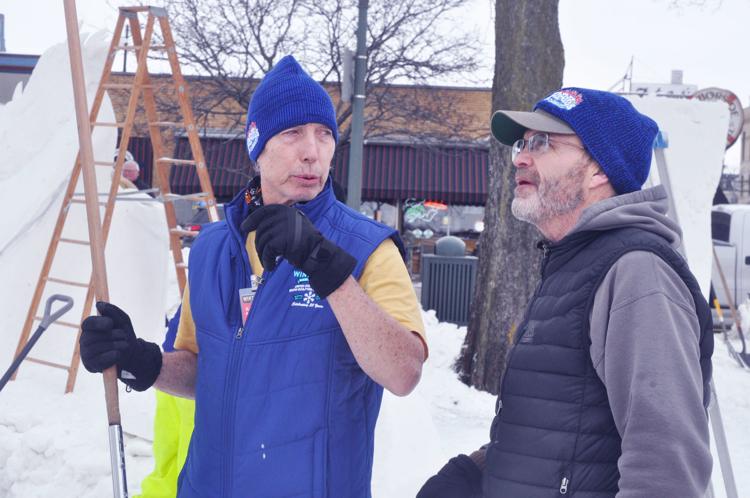 Sculptor performs some digging work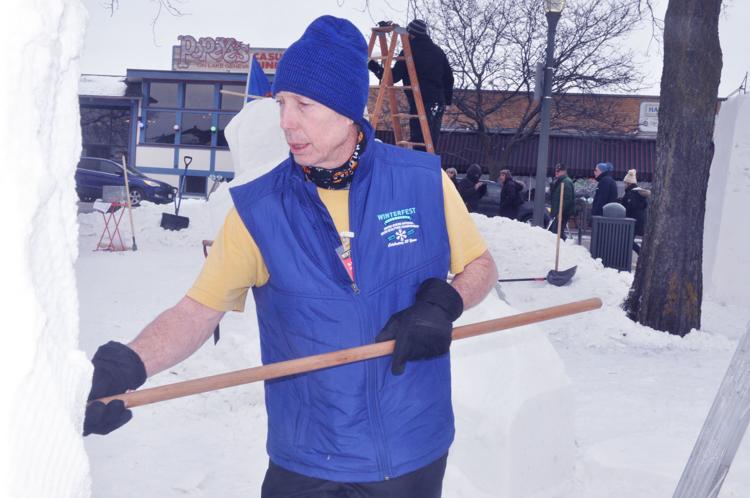 Snow artist carves out a portion of sculpture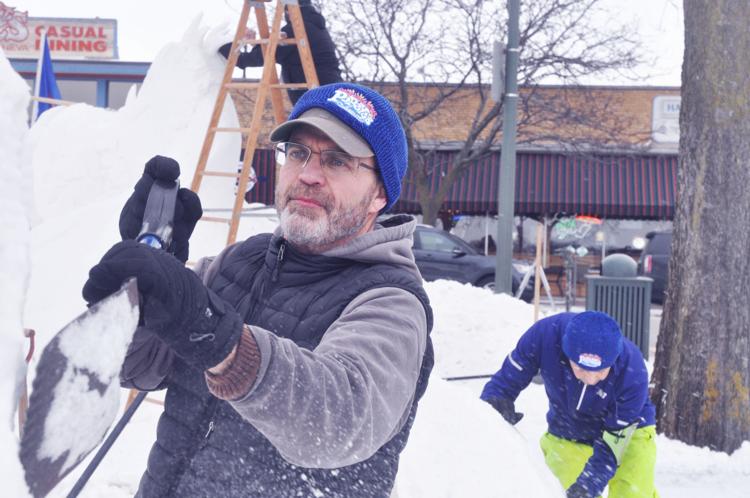 "Snow Mafia" member does some shoveling work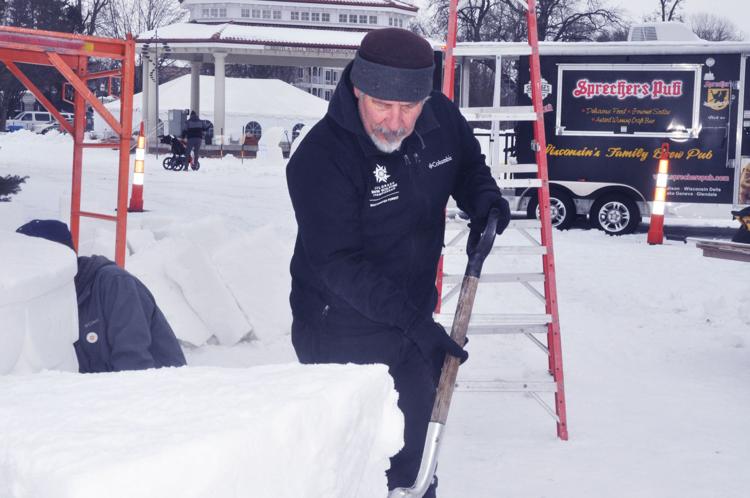 Sculptor carves out candles for birthday cake sculpture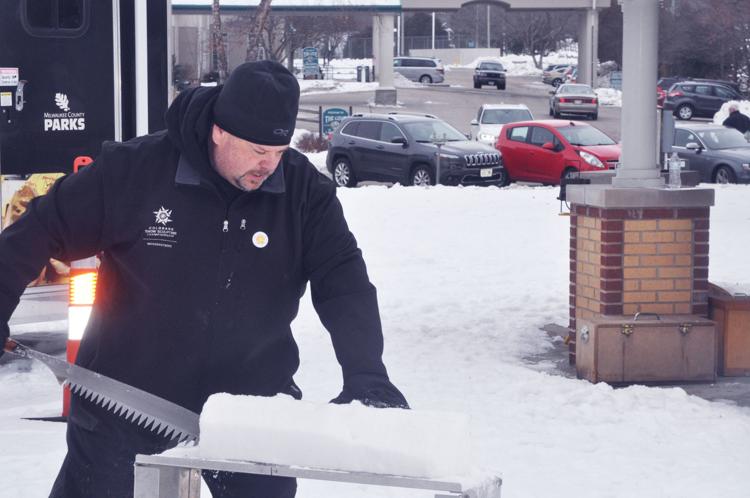 Jeff Brown works on his sculpture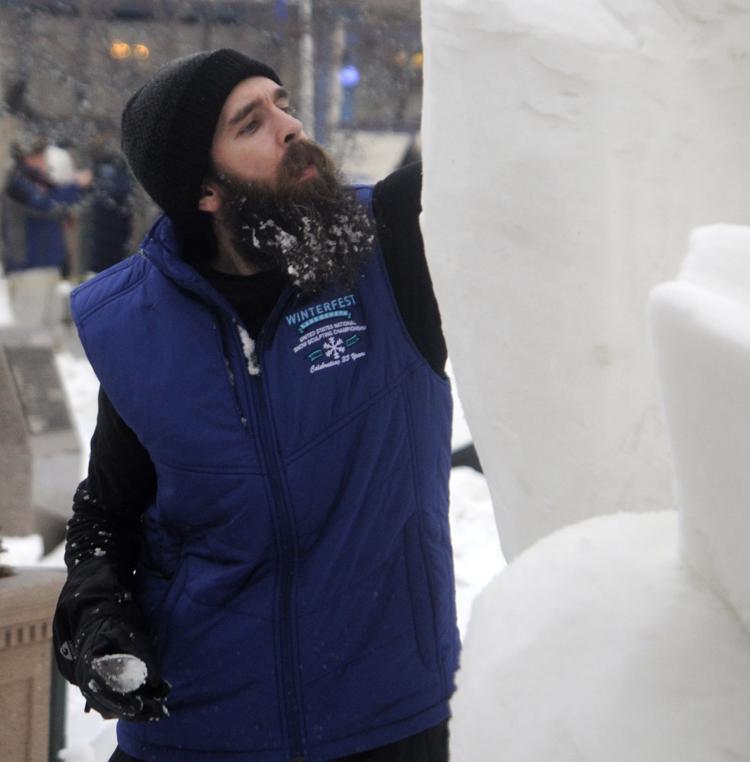 Rolling out the finishing touches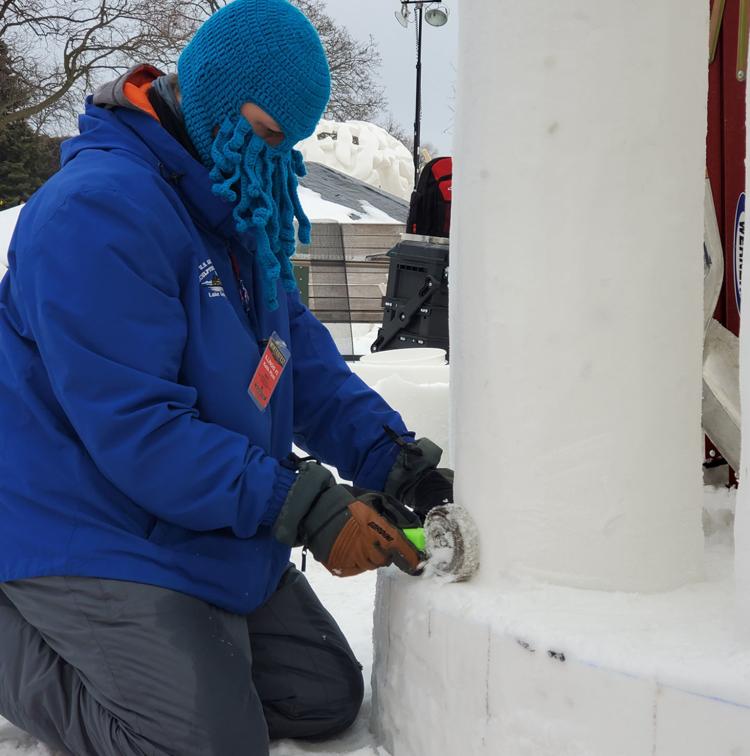 Illinois sculptor hard at work Friday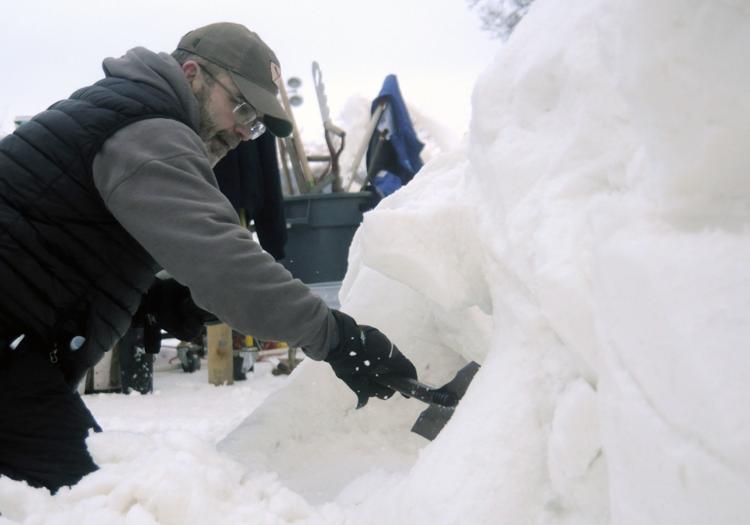 Snow sculptor adding detail
TV Crews filming Winterfest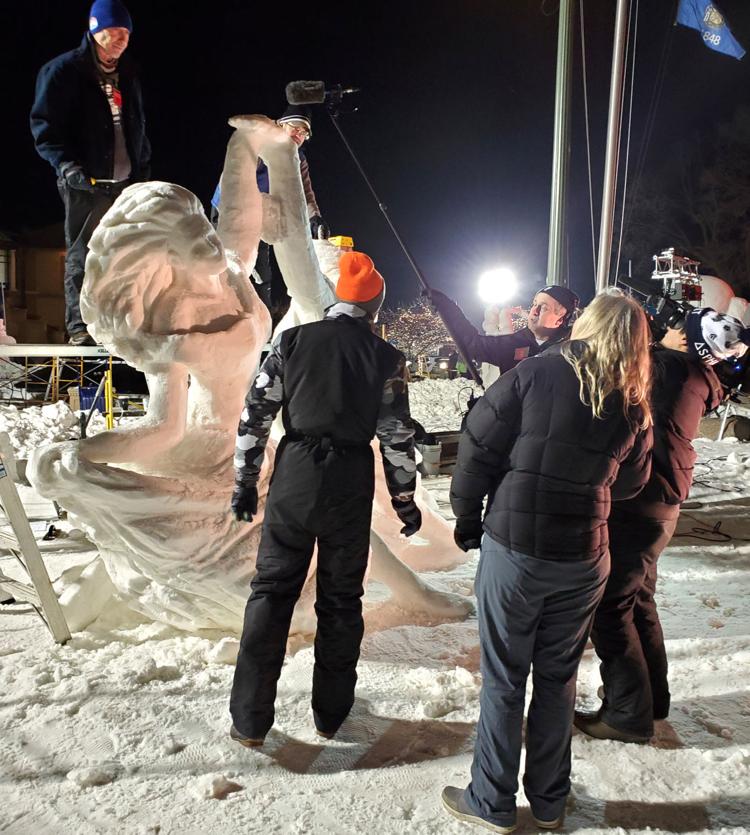 Huge crowds drawn to Winterfest

Stay up-to-date on what's happening
Receive the latest in local entertainment news in your inbox weekly!