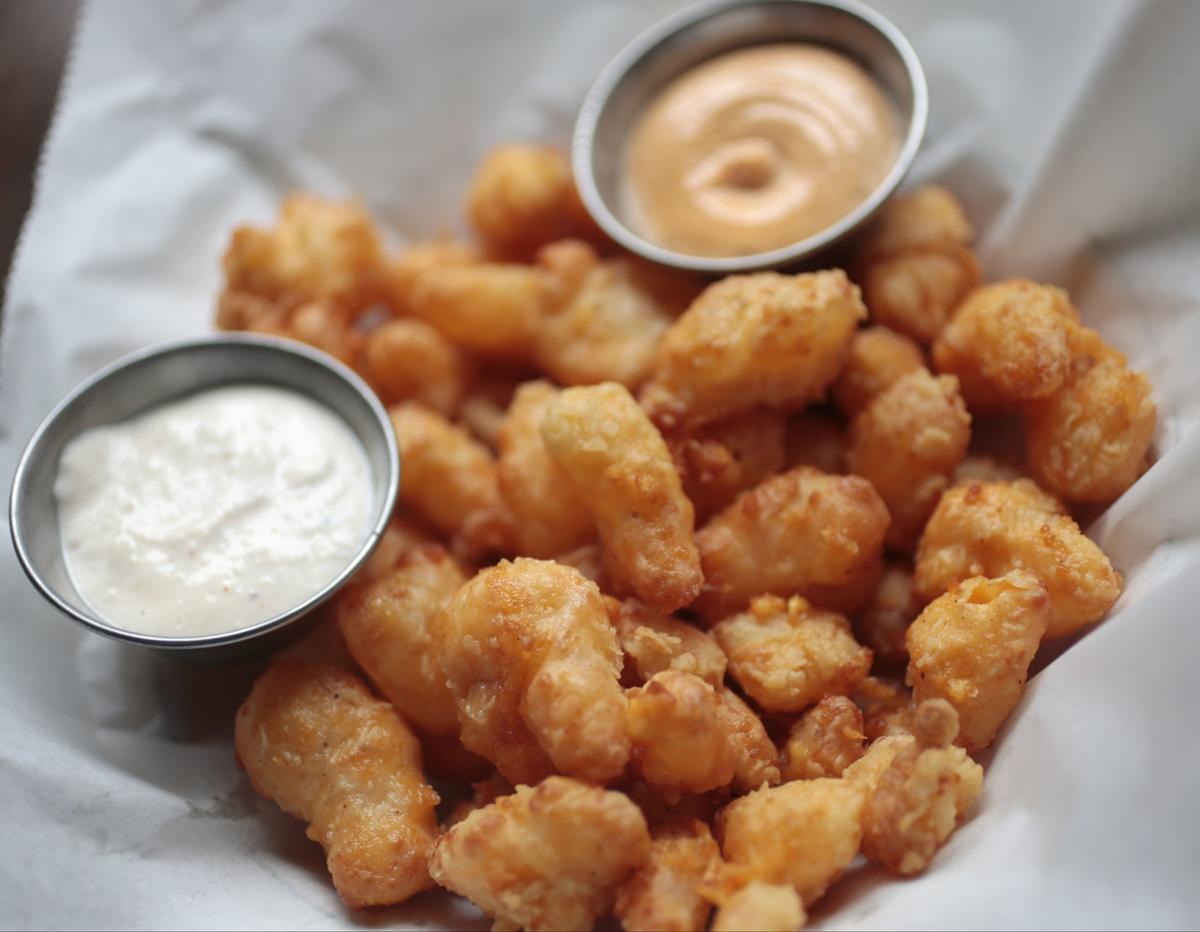 The plate: Long before The Old Fashioned opened its doors on Dec. 1, 2005, the owners tried many recipes before creating the No. 13 on their menu — house-made Wisconsin beer-battered cheese curds.
Fresh cheese curds are brought in twice a week from Vern's Cheese Inc. in Chilton. Separated and dipped into a buttermilk/lager beer wash and then dredged in a "top secret" seasoned flour mix, they go right into the deep fryer. Always made to order, the cheese curds are never frozen. All for $6.95.
Over the past decade, the recipe has remained the same right down to using the same brands of flour, buttermilk and lager.
Why it defines Madison: This is Wisconsin. Cheese is important. Fried cheese is even better.
And The Old Fashioned is the perfect place to indulge in the state delicacy. After all, the popular Capitol Square restaurant proudly claims Wisconsin's taverns and classic supper clubs as its inspirations.
The dish also gets some inspiration from one of Dane County's biggest events.
"We are influenced by the farmers' market and the farm-to-table movement," said Jennifer DeBolt, Old Fashioned general manager. "We are all so closely connected."
She pointed out that the farmers' market is right outside their door twice a week.
And while Wisconsin is The Old Fashioned's focus, DeBolt recalls a number of celebrities — Jesse Jackson, Christian Bale, Chris Hardwick, Katie Couric, Willie Nelson, Tom Jones and Johnny Depp — who have partaken of the Wisconsin treat there.