Get ready for two days of stein hoists, Dachshund races, polka music and more during Lake Geneva's Oktoberfest.
The annual event returns Saturday and Sunday, Oct. 9 and 10, from noon to 7 p.m. at Flat Iron Park, 201 Wrigley Drive.
Lake Geneva Business Improvement District's Streets of Lake Geneva is organizing the celebration, which District Event Director Kristina Tarantino said will feel "like a real Oktoberfest without having to travel to Germany."
People will be dressed in traditional Bavarian clothes, while a beer garden will serve such brews as Lake Path Blonde Ale, Hugh Hefeweizer, Funtana Frog IPA, Vintage Velvet 68 Classic Pilsner with a Kick, and of course, Lake Geneva Oktoberfest — a Marzen Lager blending American and European malt.
Eddie Kobesko, the Roving Accordion Player, will be there, as will an organ grinder. Various musicians will perform both days of the event on the Oktoberfest stage at the Brunk Pavilion.
"There's going to be entertainment in every corner of the park," said Tarantino.
For the children, there will be various activities, including sports games, three bounce houses, a magician, a balloon artist and an "Old MacDonald's Farm" area. Tarantino said there will be activities for all ages. For teens, there will be an inflatable jousting game.
Expect more food at this year's Oktoberfest, ranging from event mainstays like the Boy Scouts' apple cider donuts to varieties of gourmet popcorn, over 10 flavors of cotton candy, Smashburgers, pierogis, roasted corn, brats and Polish sausage.
A craft fair and a free pumpkin giveaway are also scheduled. Lake 96.1 FM will broadcast live from Oktoberfest Oct. 10.
Wrigley Drive will be closed so that Oktoberfest patrons can easily enjoy the shore of Geneva Lake directly across from Flat Iron Park.
Those looking to avoid the hassle of parking in downtown Lake Geneva can take a shuttle service, which runs from Home Depot, 550 N. Edwards Blvd., to US Bank, 303 Center St.
Oktoberfest admission is free, but food and beverages inside the event will be sold.
Don't miss these activities
Simply put, everything planned for this year's Oktoberfest seems totally worth checking out.
But for those who can't do it all, here are a few don't-miss suggestions.
Dachshund races: One of the new activities at Lake Geneva's Oktoberfest.
Also known as "wiener dogs" due to their sausage-shaped bodies, Dachshunds will race both event days at 4 p.m.
"It's really about the cutest 10 seconds you'll ever see," Tarantino said.
Beer garden: That's right, there will be a beer garden this year! In addition to the aforementioned brews, Lake Geneva's own Topsy Turvy Brewery will serve its "Flippin Good Beer." Hard seltzer and Coors will also be on tap.
Stein hoisting competitions: Oct. 9 and 10, at 1 p.m. Cost is $20 to enter. Entrant keeps the stein — plus whatever beer is left in it after the competition. There will be men's and women's divisions, with one winner from each division each day. Competitions sponsored by Dunn Lumber.
Live music: Rest assured, there will be polka this Oktoberfest — and a dance floor. On Oct. 9, Ed Wagner's Lustiga Blaskapelle performs 12:30 to 4:30 p.m. Steve Meisner Polka Band plays from 5 to 7 p.m. On Oct. 10, the Badger High School Jazz Band performs from noon to 1:30 p.m.; The Phenix Band 2 to 4:30 p.m.; and Die Musikmeister's Band 5 to 7 p.m.
Food fare: Among the local vendors selling delicious food and beverages at Oktoberfest are the Rotary Club of Lake Geneva, Clock Tower Pizza, Constant Cravings, Avant Cycle Café, Reid's Roasted, the YMCA and the Boy Scouts.
When will color peak in Lake Geneva? And 15-plus photos from early fall 2021
Watch now: Early fall drive on Sheridan Springs Road
Springfield Union Cemetery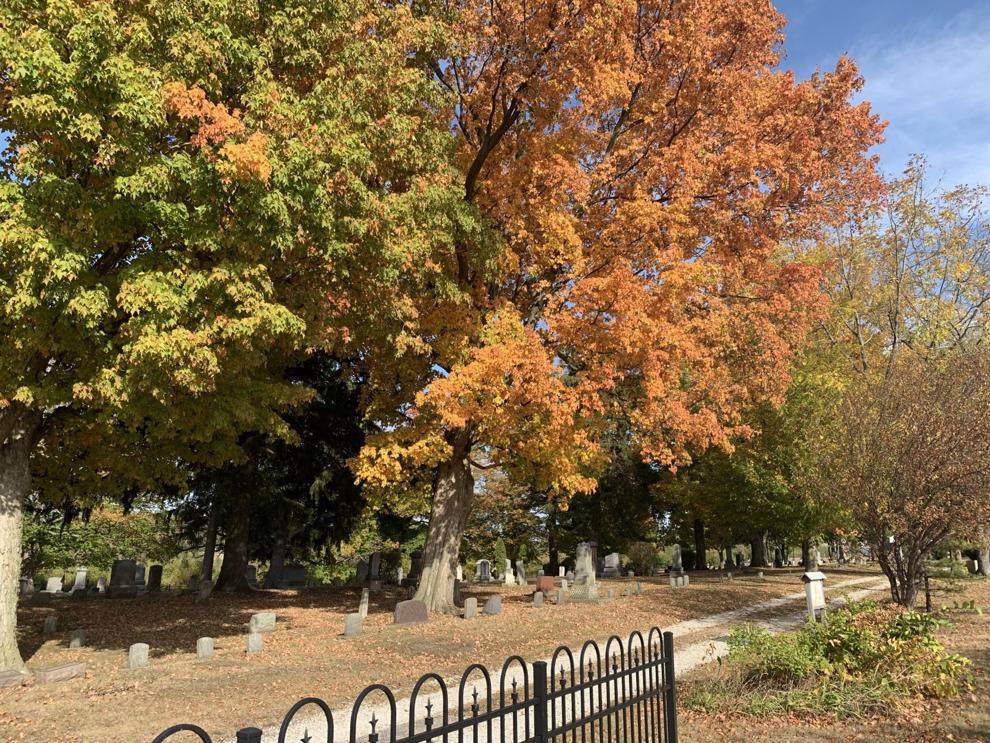 Springfield Union Cemetery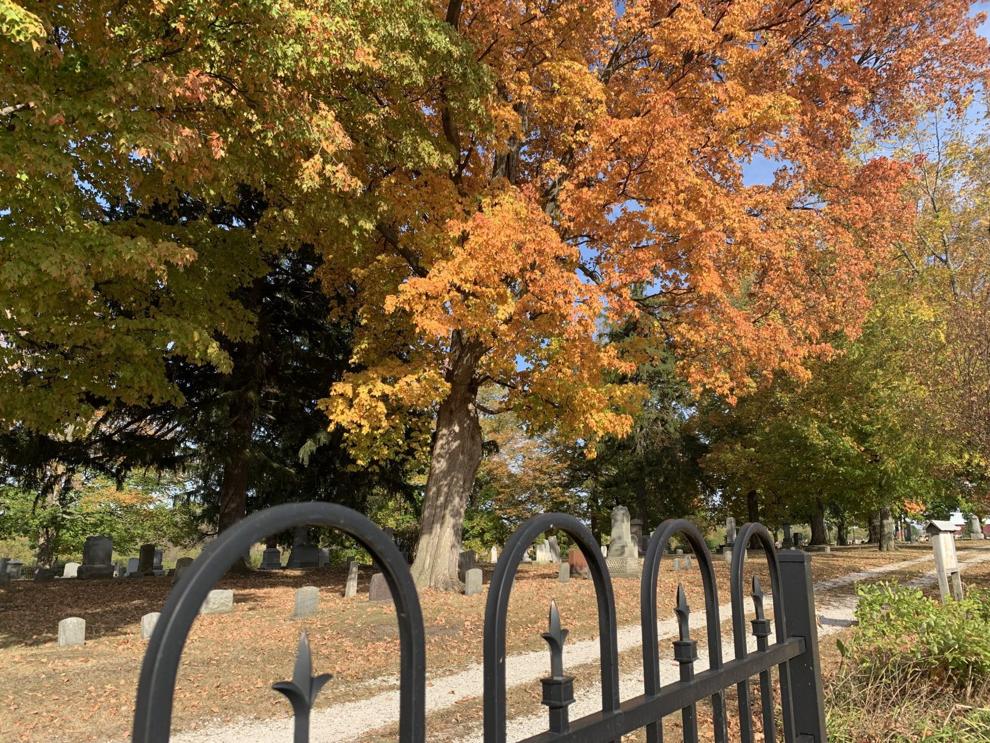 Fields of gold along Highway 120 east of Lake Geneva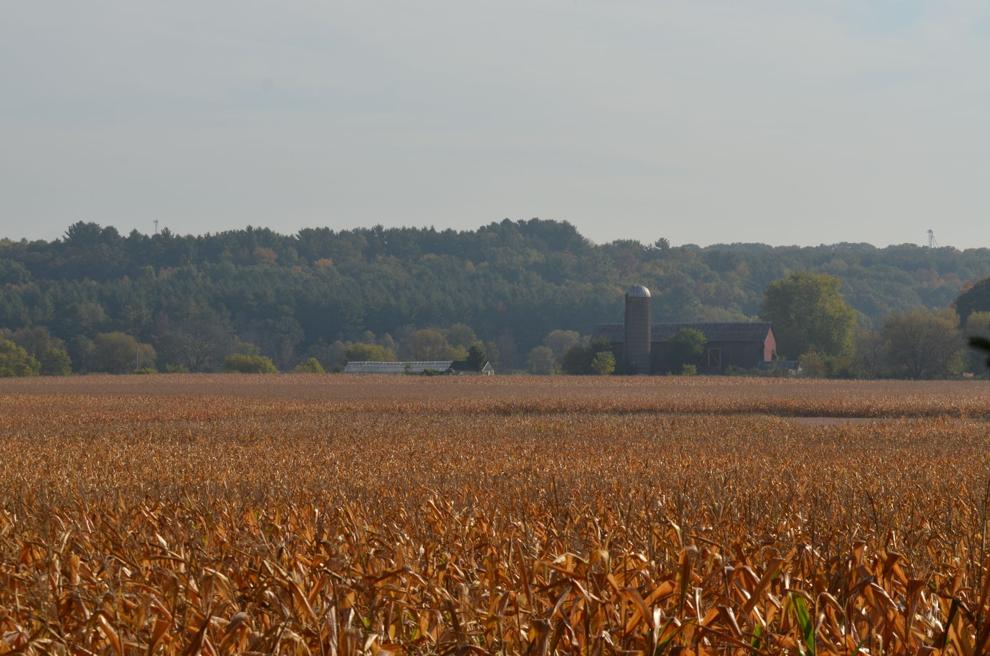 Leaves turning in Oak Hill Cemetery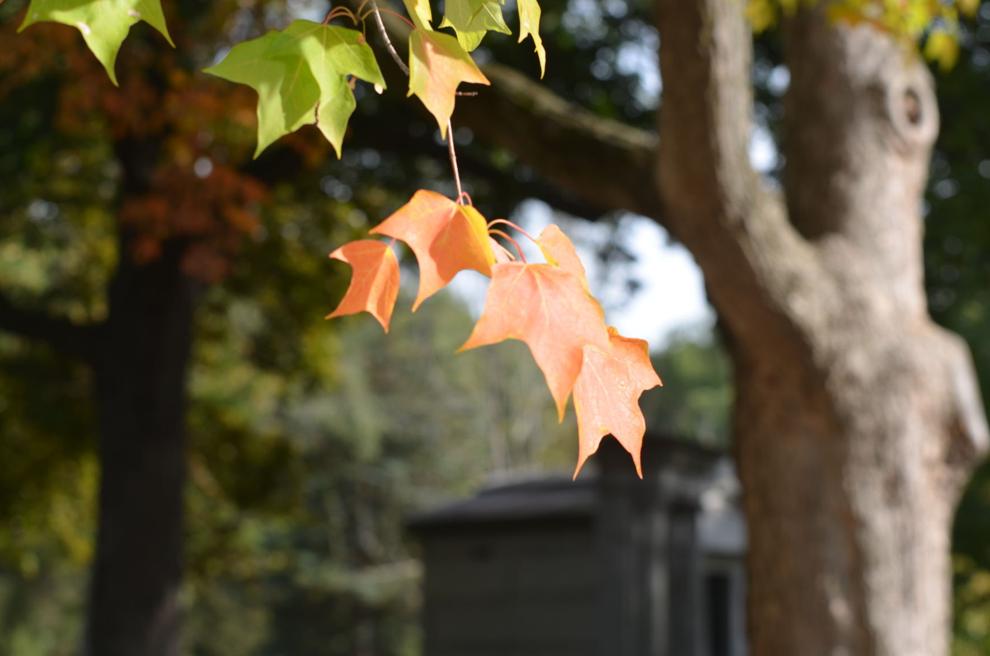 Turning colors by Episcopal Church of the Holy Communion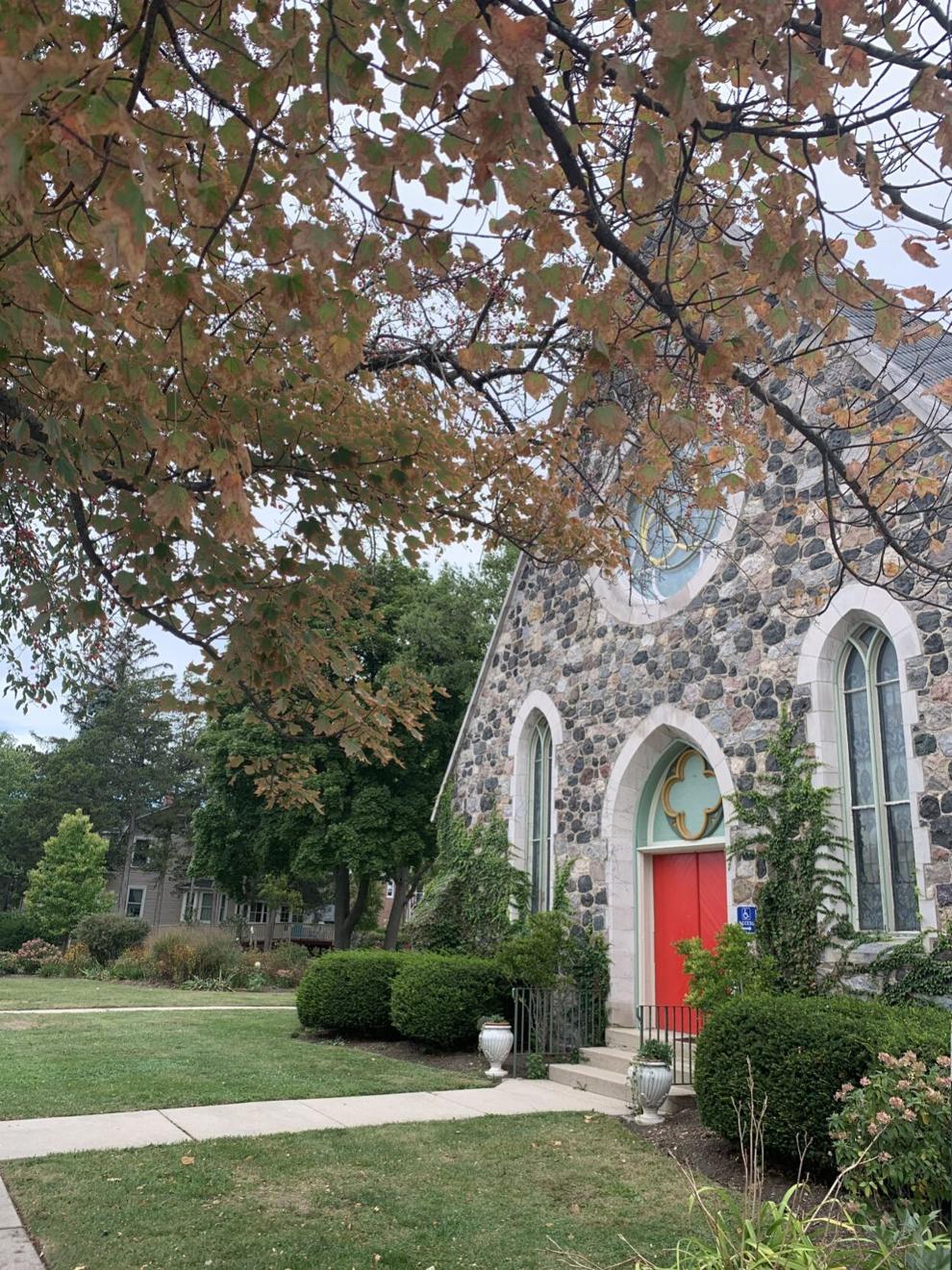 Lake Geneva's Four Seasons Nature Preserve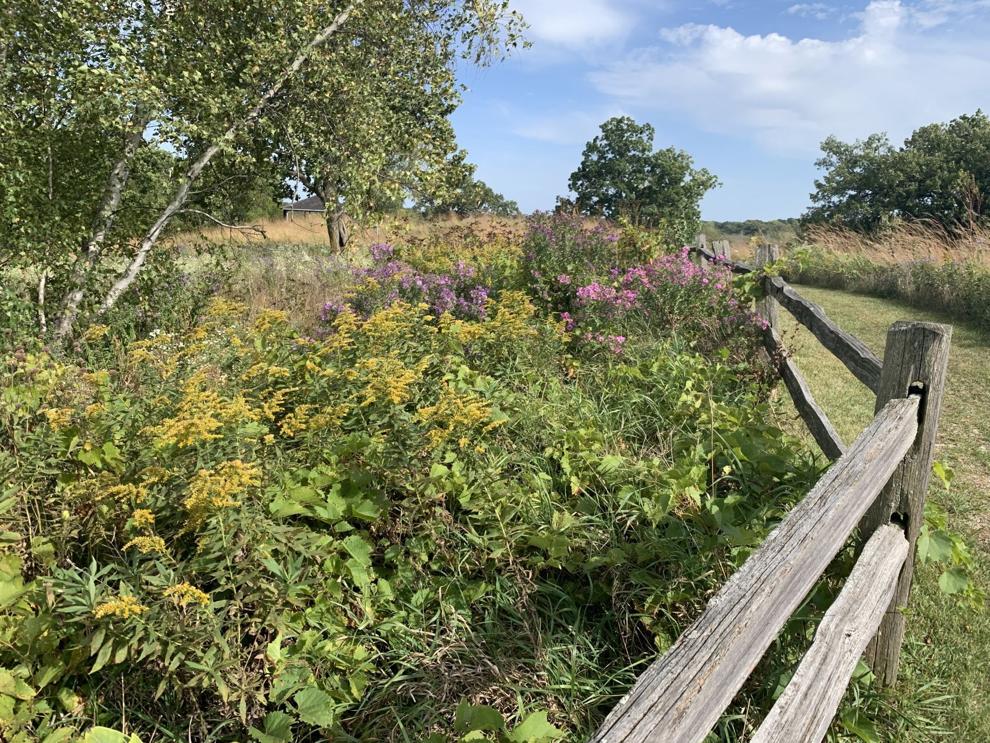 Foggy morning at White River County Park
Leaves turning at White River County Park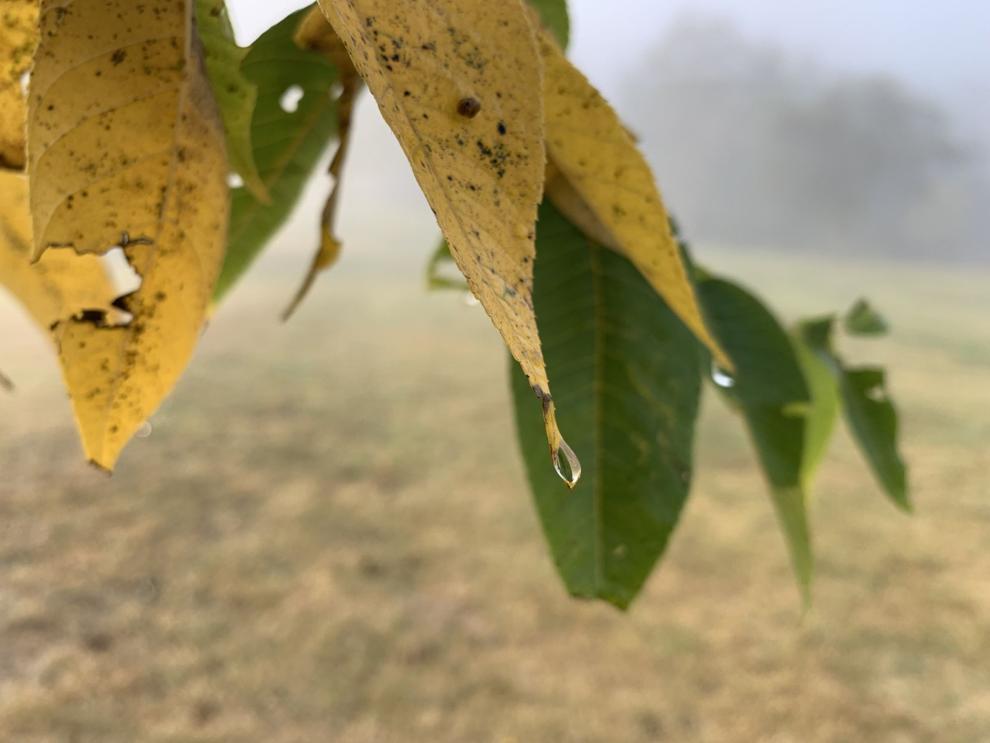 Fog at White River County Park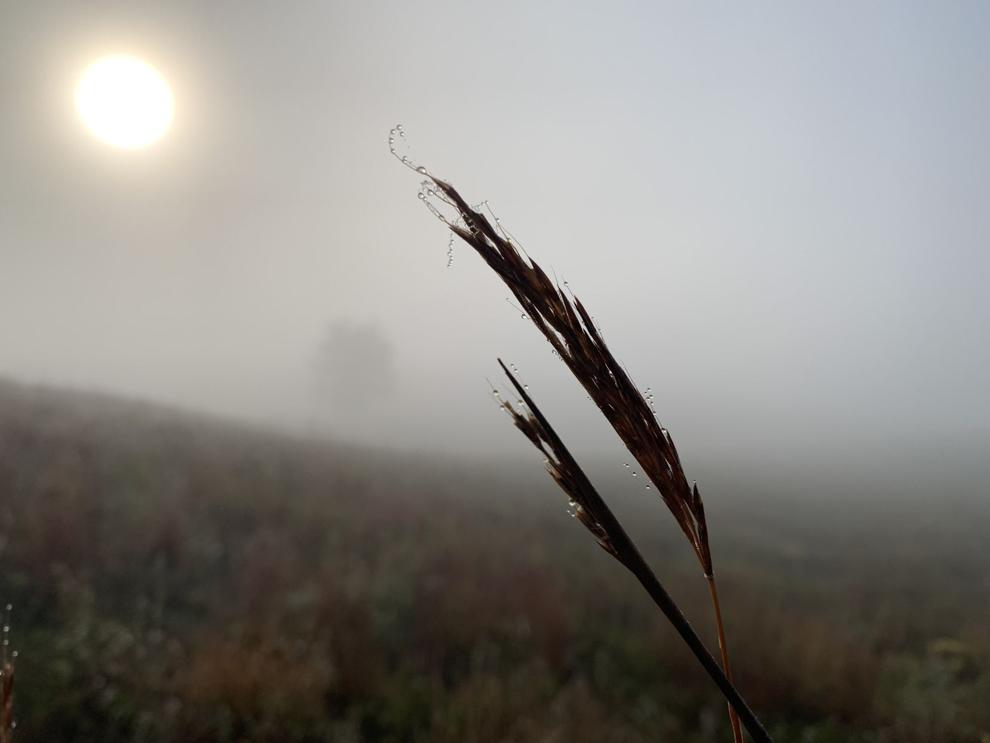 Foggy morning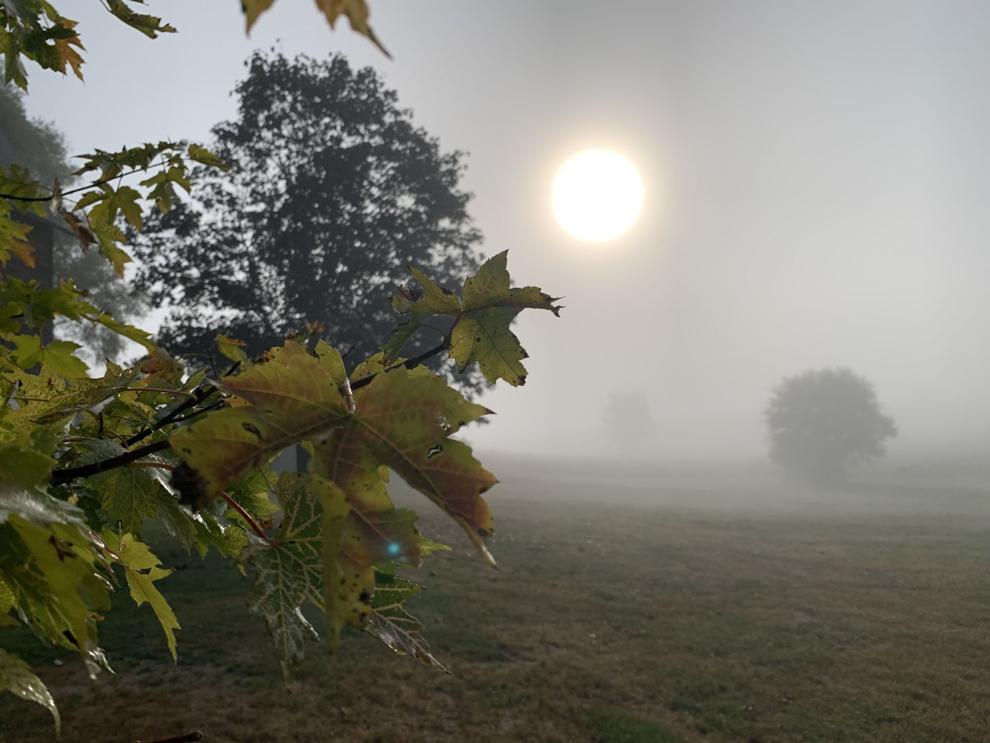 White River County Park barn
Walking path behind the Geneva Lake Museum
Springfield Union Cemetery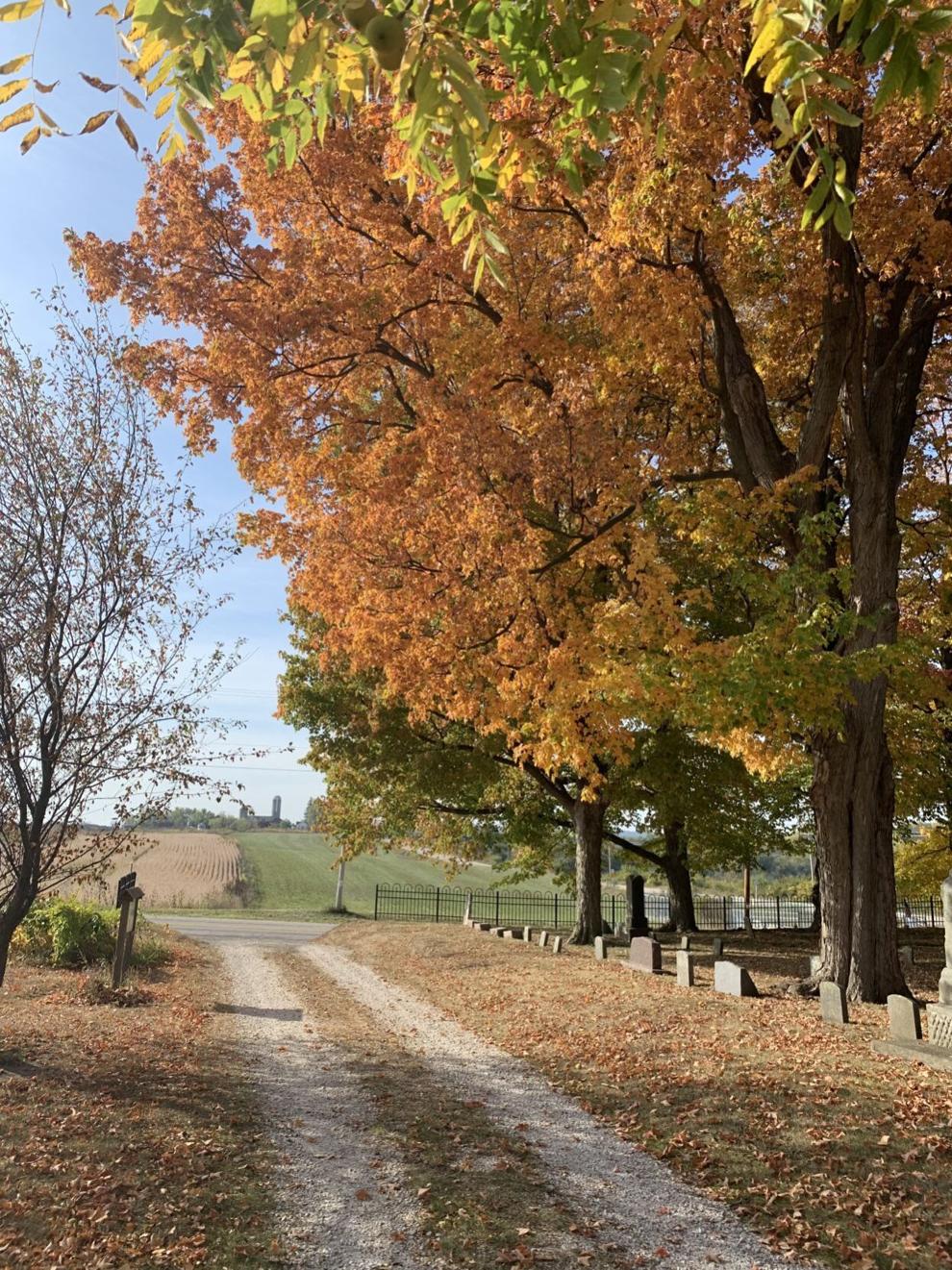 Springfield Union Cemetery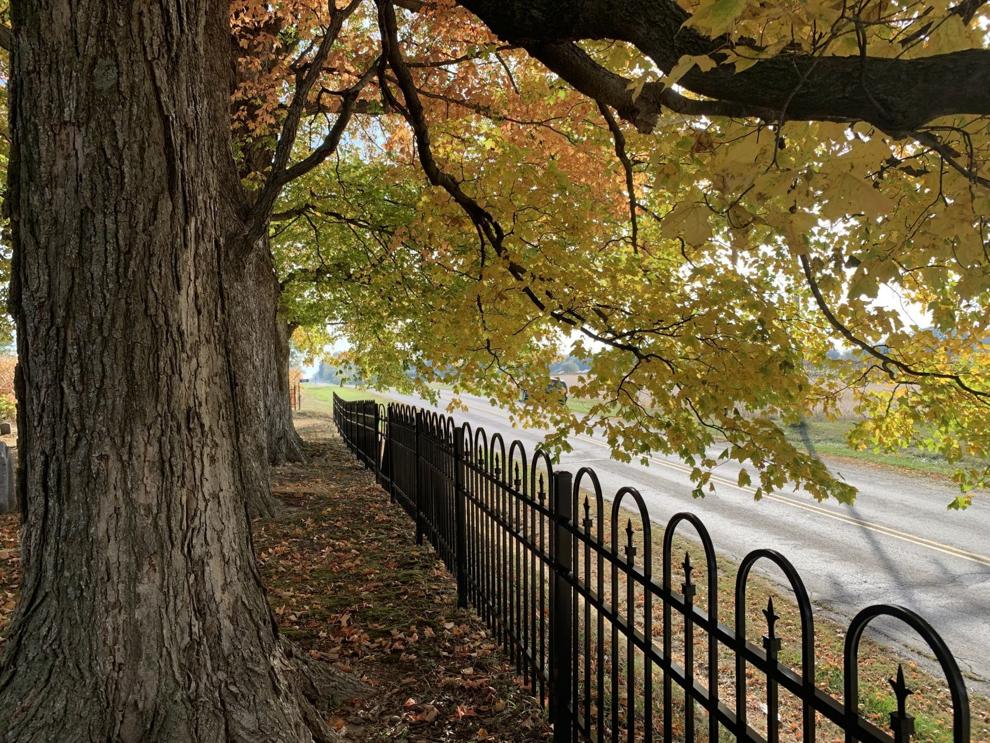 A touch of red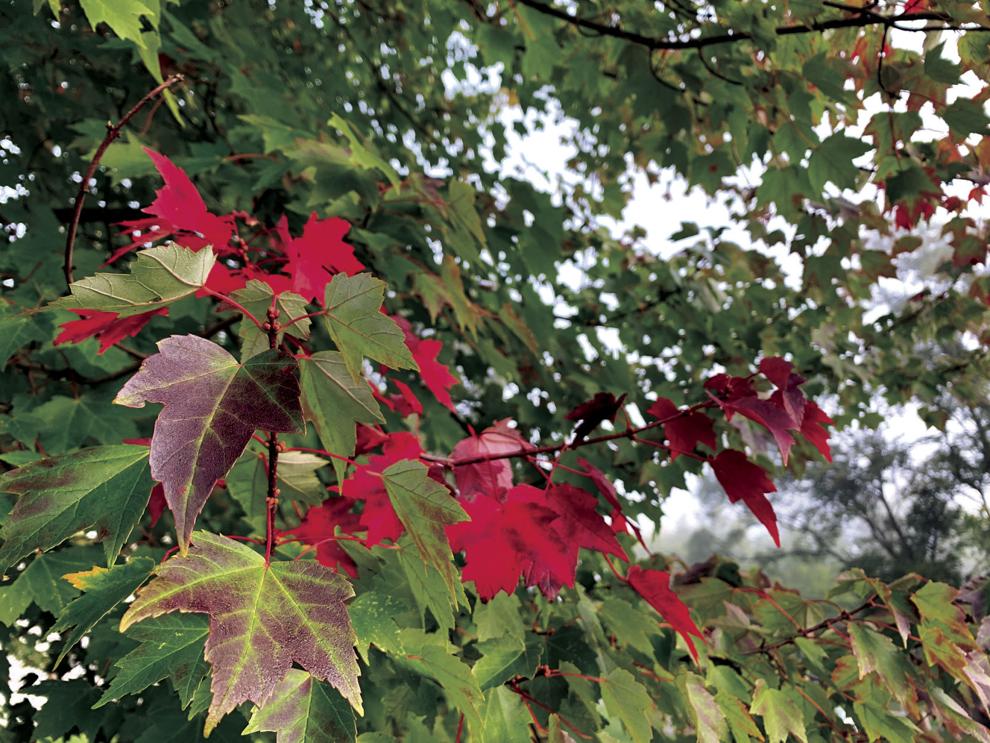 Watch now: A look at Lake Geneva's Four Seasons Nature Preserve