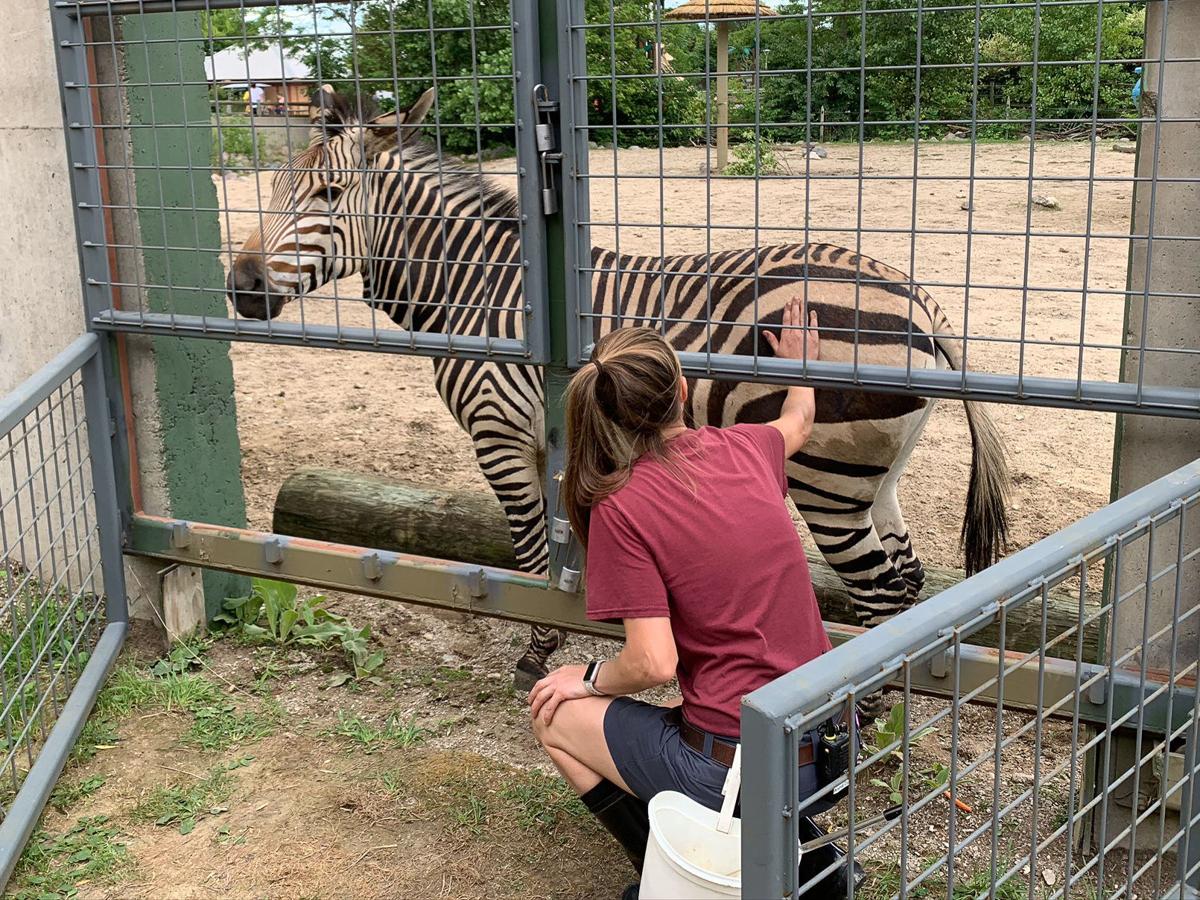 RACINE — Two new full-time positions will open at Racine Zoo thanks to funding from the Woodland Park Zoo's Empathy Initiative.
Racine Zoo is one of four tier-one recipients of the initiative, a competitive funding program part of Woodland Park Zoo's work with the Advancing Conservation through Empathy for Wildlife network. Racine Zoo is also a member of the initiative.
Through the grant, Racine Zoo has created the positions of empathy behavioral coordinator and empathy evaluator.
Currently, the zoo is recruiting for the empathy behavioral coordinator position.
In tier one, grants can be up to $250,000. Racine Zoo will be funded through the program for two years.
The project goal is to further implement empathy into the zoo's conservation educational offerings, specifically to increase capacity for voluntary husbandry and showcase that to guests.
"In the zoo world, there are some incredible bonds that our keepers share with the animals that enable them to work with the animals to provide care," said Aszya Summers, curator of animal care and conservation education at the Racine Zoo. "Our team is already doing amazing things, from voluntary hoof trims and blood draws to topical medications and even voluntary eye pressure readings! Yet we can always do more, do better, and can certainly do a better job sharing this work. I feel that showcasing these bonds and this training will help people better understand the unique and wonderful personalities that each of our animals show us every day."
The Zoo is funded through the program for two years, and is currently recruiting for the Empathy Behavioral Coordinator position.
Woodland Park Zoo operates under the belief that fostering empathy for animals is a powerful tool for empowering the community to make conservation a priority in their lives.
Woodland Park Zoo's Building Organizational Capacity to Foster Empathy for Wildlife Granting Program is a part of the zoo's Empathy Initiative.
Supported by a private funder, the program supports organizations accredited by the Association of Zoos and Aquariums within Alaska, Idaho, Minnesota, Montana, North Dakota, Washington, and Wisconsin.
The program is to help those organizations in their efforts to plan, build and/or expand programs aimed at advancing empathy for animals and wildlife.
Projects supported by the grants will help organizations develop and sustain effective empathy practices, leading to increased empathetic connections to animals in their respective communities and across the seven-state region.
Tools, resources, and lessons learned will be shared with the collaborative Advancing Conservation through Empathy for Wildlife Network.
This is the first of three granting cycles from 2021-2023, with a total of $3.3 million in grant funds to be distributed.
In this cycle, Woodland Park Zoo is funding 10 applications from nine organizations — four in tier one and six in tier two, in which grants can be up to $50,000. Funding for both tiers totals over $1.15 million.