Big fun
Larger-scale events are rolling into the area this weekend, starting with Cinco de Mayo Fest Friday through Sunday, April 30 to May 2, at the Phoenix Park Bandshell, 111 E. Wisconsin St., Delavan.
On April 30, Under Siege performs 4 p.m., then Con Sentido Norteño starts at 6 p.m.
Story time by Aram Public Library is May 1 at 10 a.m. Music by DJ Rudedogg Rodriguez at both 10:30 a.m. and 5 p.m. Cedric Square performs live at noon, then the Jesus Avila dance group performs at 1 p.m. Crowning of the Cinco de Mayo Queen, jalapeño eating contest and car show award 2 p.m. Super Groupo Prestigio 3 p.m. Rebellion De La Calle 8 6 p.m.
On May 2, the Red Door Church Sunday Mass begins at 10 a.m., followed by a Selena tribute 11 a.m. Music by DJ Smilez is noon and 2 p.m. Los Chinelos perform 1 p.m., the Salsa Brosita dance group goes on at 3 p.m. Mariachis with Lizvette Duran is at 4 p.m.
For more details, visit the Delavan Cinco de Mayo Fest Facebook page.
Day In The Bay returns to Williams Bay Saturday, May 8.
Presented by the Williams Bay Business Association, the 14th annual event has numerous activities associated with it, including dog contests and a special celebration of the village's volunteer fire department.
On Day In The Bay, visitors can obtain a "passport" at either Barrett Memorial Library or the Lions Field House. They can have participating Williams Bay businesses mark the passports, which can be redeemed for a chance to win prizes.
Dogs can also get in on the action, as the grand opening of Rex Park is from 11:30 a.m. to 1:30 p.m. at Lions Park. Includes dog contests for prizes. From 11 a.m. to 2 p.m., the Williams Bay Women's Civic League will be selling chili dogs at Lions Park.
The Williams Bay Historical Society is celebrating the fire department with several activities from 10 a.m. to 4 p.m. Learn the history of the department, meet a firefighter, tour the firehouse, see their trucks and other equipment.
Naturalist Jim Killian and a representative of the Lakeland Audubon Society will lead the Annual Migratory Bird Walk in conjunction with Day In The Bay from 7 to 9 a.m. at Kishwauketoe Nature Conservancy.
Kishwauketoe will have a concierge table from 10 a.m. to 2 p.m. Learn more about the conservancy there, plus there will be clothing for sale and a campfire. At 1 p.m., the conservancy will lead a guided walk.
On May 8, Dip In The Bay features $1 cones. Clear Waters Salon Spa will host a wine tasting. The Williams Bay Recreation Department will host an open house from 2 to 4 p.m.
Also part of Day In The Bay is the Barrett book sale, which is Friday, May 7, from noon to 5 p.m.; and May 8, from 9 a.m. to 4 p.m.
Live music will be at Privato Bistro and Lounge from 3 to 7 p.m., with complimentary food at 4:30 p.m. Completed passports must be submitted at Privato for the prize drawing at 5 p.m.
Also on May 8 is the first ever Bacon Fest in Flat Iron Park, Lake Geneva.
The Lake Geneva Regional News presents a showcase for unique bacon creations by local chefs and restaurants. Expect to try foods like bacon hot dogs, bacon covered french fries, bacon nachos — even bacon desserts.
Performing live will be the student group at Lake Geneva House of Music, the Gravity of Youth, the Spectaculars and the Amazing Farm Boys.
Mother's Day
Numerous area restaurants have the following special events planned for Mother's Day, which is Sunday, May 9.
Check online with the following places to make reservations, see menus and for more details.
The Abbey Resort: Mother's Day Brunch with a petting zoo, games, crafts and more from 9 a.m. to 4 p.m. Cost $49 adults, $18 ages 4 to 12.
Alpine Valley Resort: Mother's Day Brunch 10 a.m. to 2 p.m. Reservations only.
Baker House: Champagne brunch served as a coursed luncheon from 9:30 a.m. to 2 p.m. Cost: $65.
The Geneva Inn: Grandview Restaurant is offering a special Mother's Day menu. Prices vary. Brunch 8 a.m. to 4 p.m., dinner 4 to 9 p.m.
Geneva National Resort & Club: Three-course meals to go or at two resort restaurants. To-Go Feast and Geneva National, 11 a.m. to 1 p.m., $65 for two people, $125 for four. Dinner at turf.smokehouse from 11 a.m. to 8 p.m., cost $35 per person; and at Hunt Club noon to 7 p.m., $65 per person.
Grand Geneva: Geneva ChopHouse is having a breakfast buffet from 6:30 a.m. to noon. Cost $18 ages 13 and older; $12 ages 4 to 12; and complimentary for ages 3 and younger. Maple Lawn Ballroom lunch has various seating times between 11 a.m. and 3:30 p.m. Cost $65 ages 13 and older; $32.50 ages 6 to 12; $16.25 ages 2 to 5; and complimentary for those 2 and younger.
Lake Lawn Resort: Mother's Day Champagne Brunch at Frontier Restaurant, plus a Mother's Day Drawing to win a Calladora Spa 50-minute Image Facial; moms golf for free after 3 p.m. with a paying family member and 25-percent off women's apparel; and special charters on the Lake Lawn Queen at 11 a.m., 12:30 and 2 p.m. Brunch reservations required, cost $47.95 adults; $16.95 ages 4 to 12; free ages 3 and younger.
The Ridge Hotel: Mother's Day Brunch at Crafted Restaurant, 9 a.m. to 2 p.m. Cost $39.95 adults, $19.95 ages 5 to 10, complimentary for those 4 and younger.
Other happenings
Bourbon & Wine Dinner Thursday, April 29, 6 p.m., Pier 290, 1 Liechty Drive, Williams Bay. Featuring Chef Michael Lavin and Colin Cummings, serving up courses paired with Prohibition-style bourbons or a wine pairing from Pier 290's house pours. Advance seats $65. Call 262-245-2100 for more info.
Starlight Distillery Component Tasting Friday, April 30, 6 to 9 p.m., Baker House, 327 Wrigley Drive, Lake Geneva. Features a glass of Stillman St. Chardonnay, appetizers, a 30-minute component tasting seminar and a four-course dinner. Cost $95. Visit bakerhouse1885.com for details.
Wellness Weekend April 30 to Sunday, May 2, The Abbey Resort, 269 Fontana Blvd., Fontana. Activities include morning yoga, meditation sessions, cooking and wellness classes and a farm-to-fork dinner. Visit theabbeyresort.com for event updates and more details.
Trinity Spring Market Saturday, May 1, 9 a.m. to 3 p.m., Trinity Church, W775 Geranium Road, Bloomfield. Featuring local crafts and vendors.
Poppy Sculpture donation ceremony May 1, 10 a.m., Library Park, 900 block of Main Street, Lake Geneva. The Lake Geneva American Legion Auxiliary Unit #24 contracted local artist John Larkin to create an 8-foot sculpture representing the lives lost by those who fought for America. The unit is donating the sculpture to the city at the event. To attend, RSVP by emailing FKauxunit24@gmail.com.
A Day At The Races May 1, 1 p.m., Broken Spoke Tavern & Eatery, 332 Fellows Road, Genoa City. Kentucky Derby party includes costume prizes and a rubber duck race. Visit Broken Spoke's Facebook page for details.
A Night At The Opera May 1, 5 to 9 p.m., Baker House. Four-course pre-fixe dinner with opera performance by tenor Jeorge Holmes and soprano Diva Montell. Cost $65. Call 262-248-4700 or visit bakerhouse1885.com for details.
Live comedy is nothing new at The Bottle Shop's Grapevine Theatre, but debuting May 1 is The Lake Show, a live comedy variety show. Tickets $25. Shows start 6 and 8 p.m. Visit www.thebottleshoplakegeneva.com for more details.
On First Fridays, 35 downtown Lake Geneva area businesses stay open from 5 to 8 p.m., offering special sales, activities and more. Happening on the first Friday of each month, the event is back Friday, May 7.
2021 Kettle Moraine Bird Festival Saturday, May 8, 8 a.m. to 1 p.m., Bromley Woods, W5798 Greening Road, Whitewater. Geneva Lake Conservancy, Lakeland Audubon Society and Lake Geneva Avian Committee are offering bird walks through the woods, a new conservancy nature preserve. Walks are $5, or $20 for the walk with a lunch and presentation. Visit www.GenevaLakeConservancy.org.
Rock Central Meat Raffle Fundraiser May 8, 1 to 3 p.m., The End Zone Sports Bar & Grill, 4112 Blue Gill Road, Delavan. Featuring music by Rock Central's House Band. Half of the proceeds benefit Rock Central, a nonprofit community music school.
Jammin' For the Bandshell May 8, 8 to 11:30 p.m., Ol' Wisco Bar & Grill, 328 E. Walworth Ave., Delavan. Fundraiser for the Phoenix Park Bandshell, with music by Under Siege starting at 9 p.m. Tickets $10.
Part 2: 12 more Lake Geneva area restaurants we miss from the past
Bayshore Lodge in Williams Bay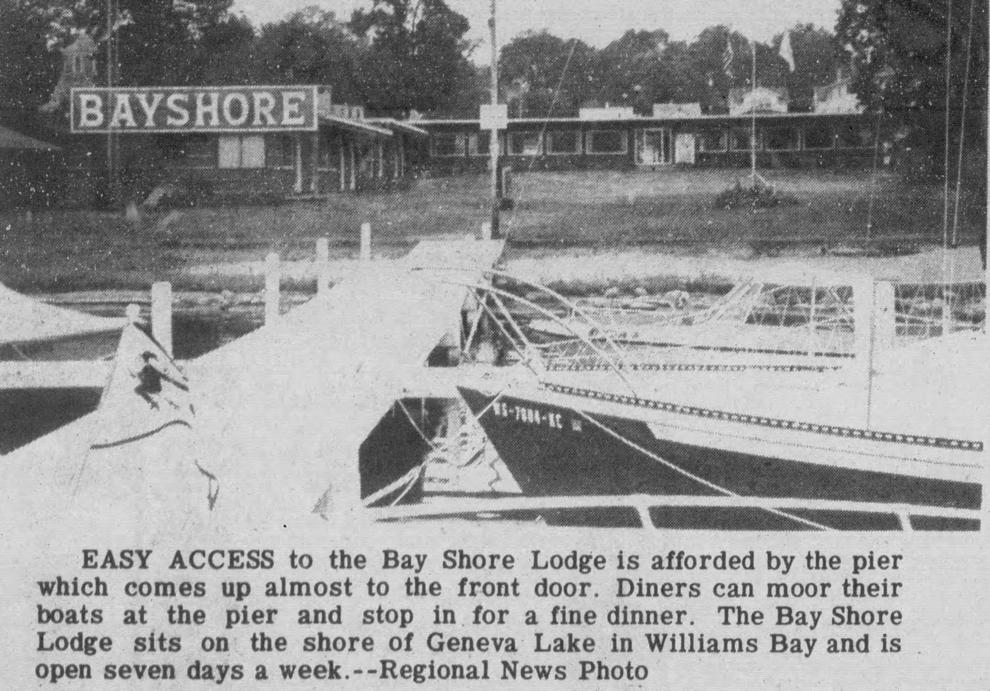 C.J Wiz's in the Geneva Square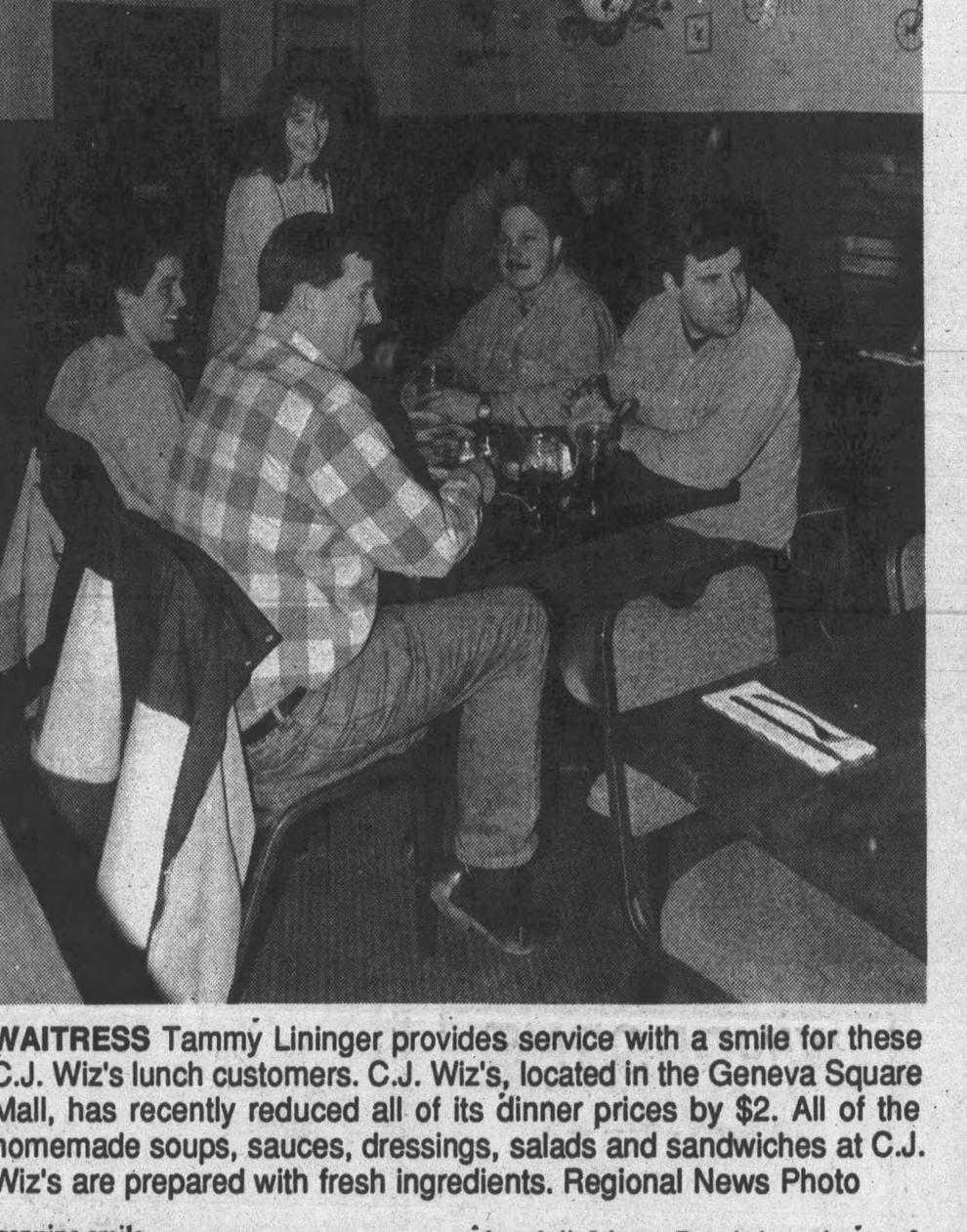 The Cactus Club on Broad Street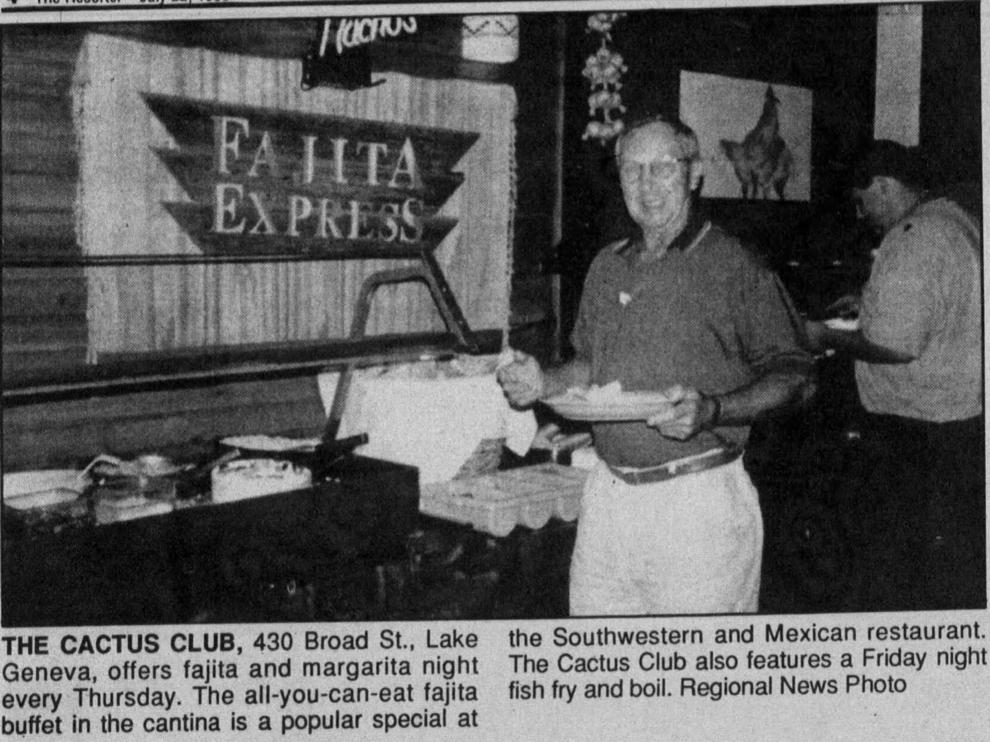 Keep updated on Lake Geneva area news, including restaurant news and major real estate transactions. Subscribe for only a few dollars a month to the Lake Geneva Regional News at https://www.lakegenevanews.net/members/join
Danish Tea Room on Highway H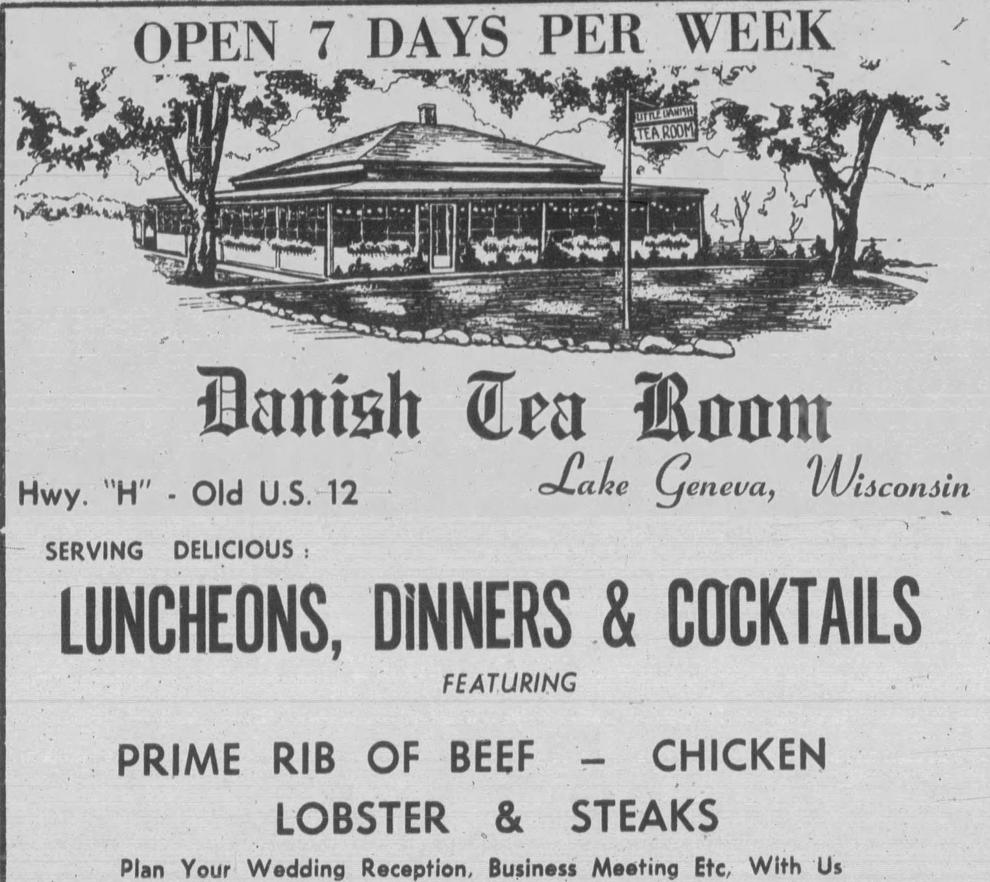 Golden Buddha, formerly the Stein, on Bloomfield Road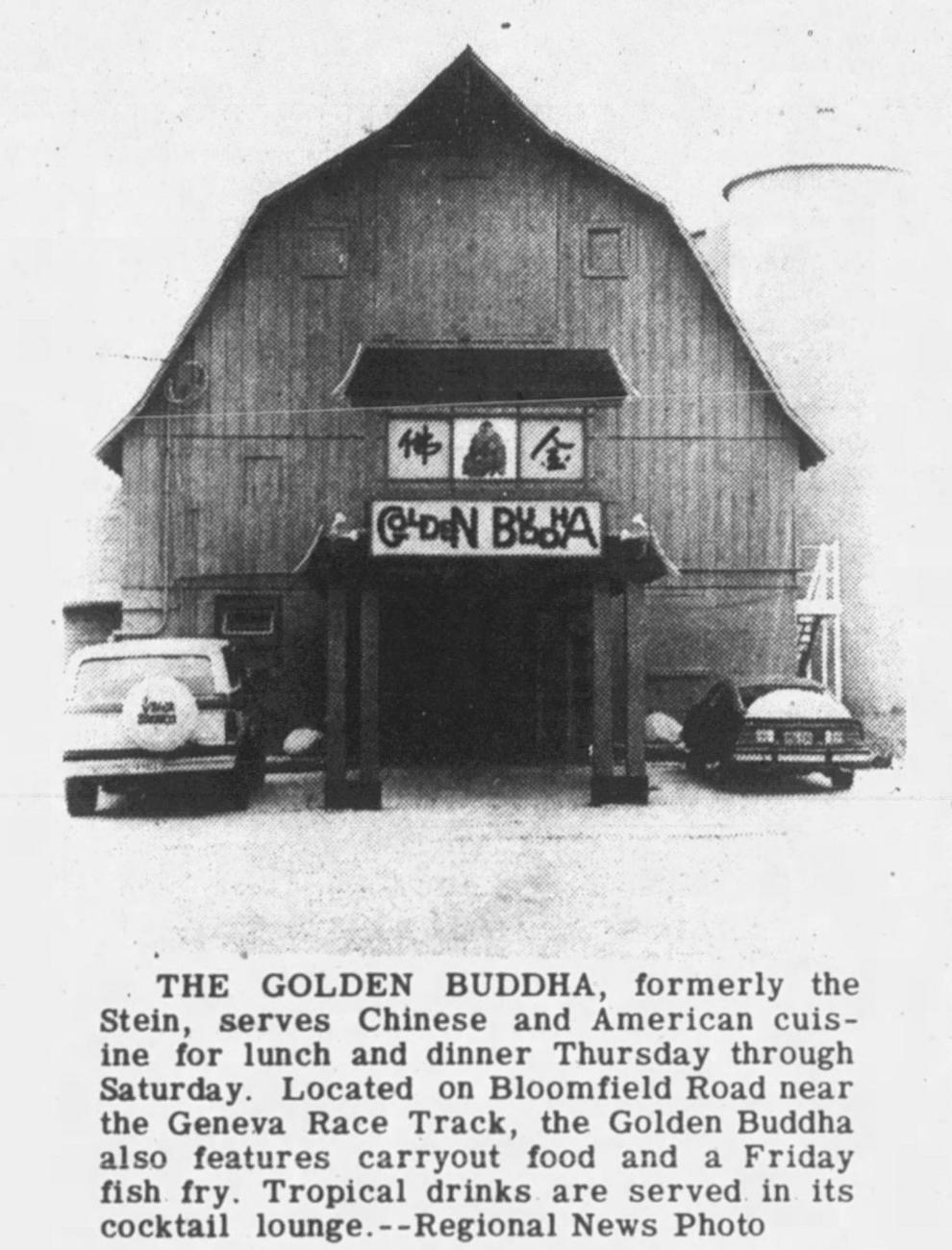 Hillmoor Restaurant at the former Hillmoor Golf Course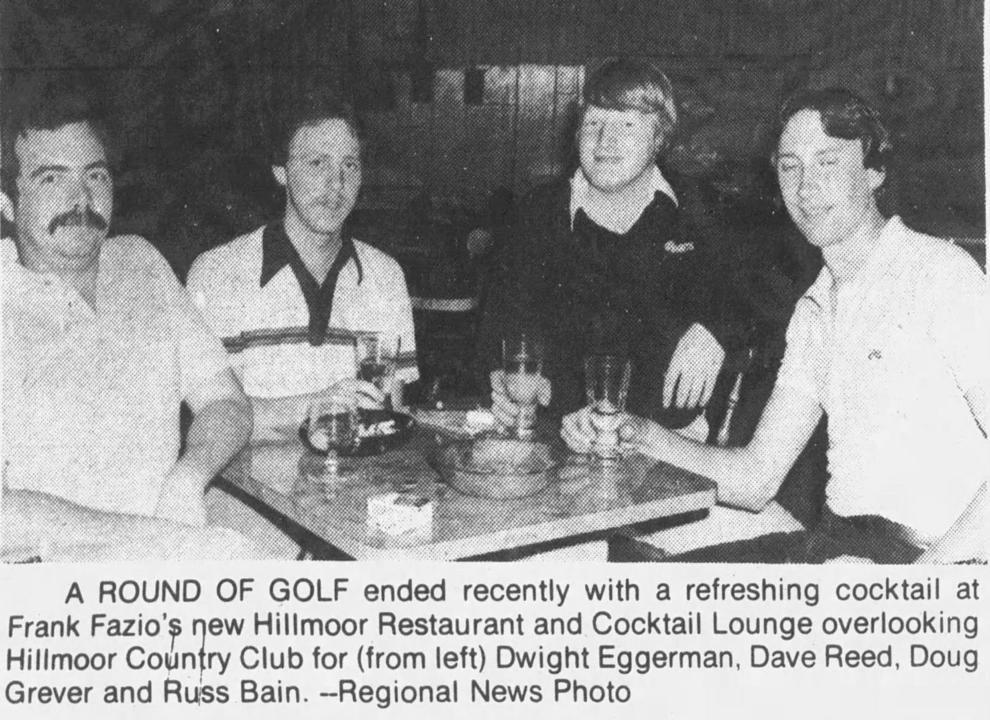 Houlihan's, which later became the now closing Sprecher's.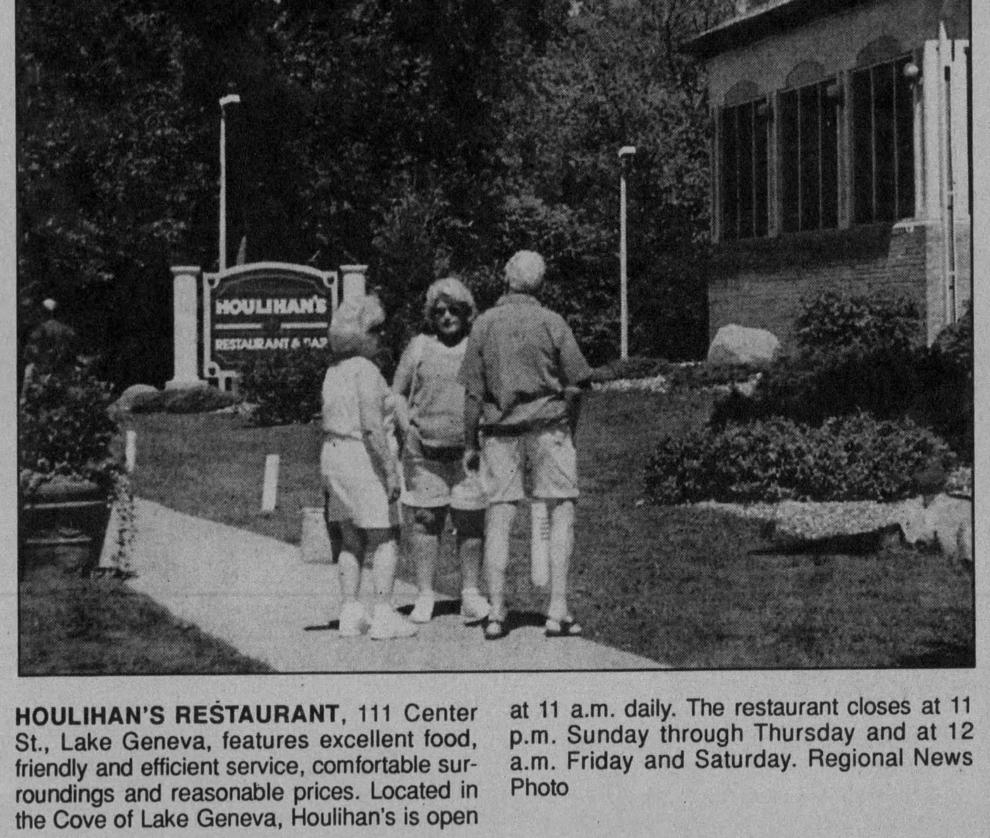 Watch now: Subscribe today to the Lake Geneva Regional News
Lumberman's Lodge north of Lake Geneva on Highway 12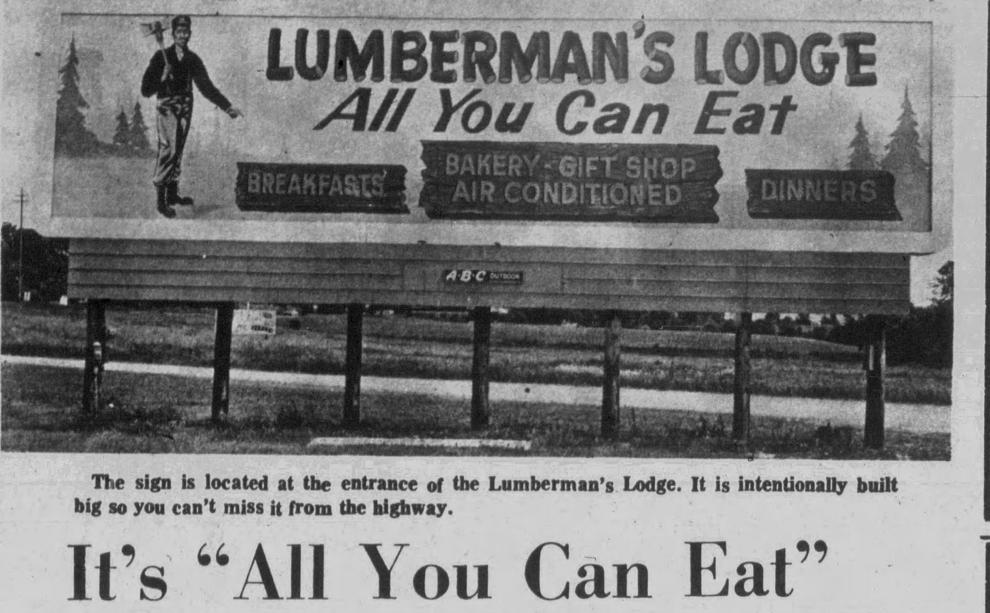 Peet's Coffee and Tea at 883 Main St.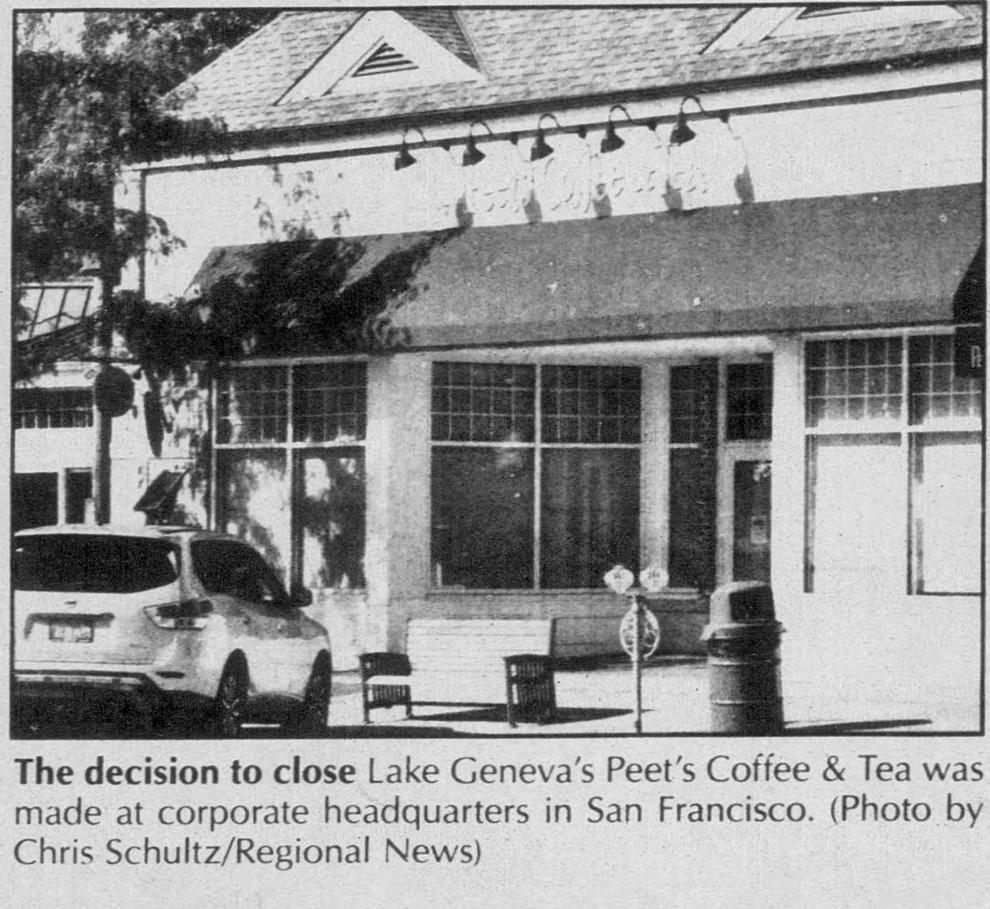 Rondo Manor on Highway 12 north of Lake Geneva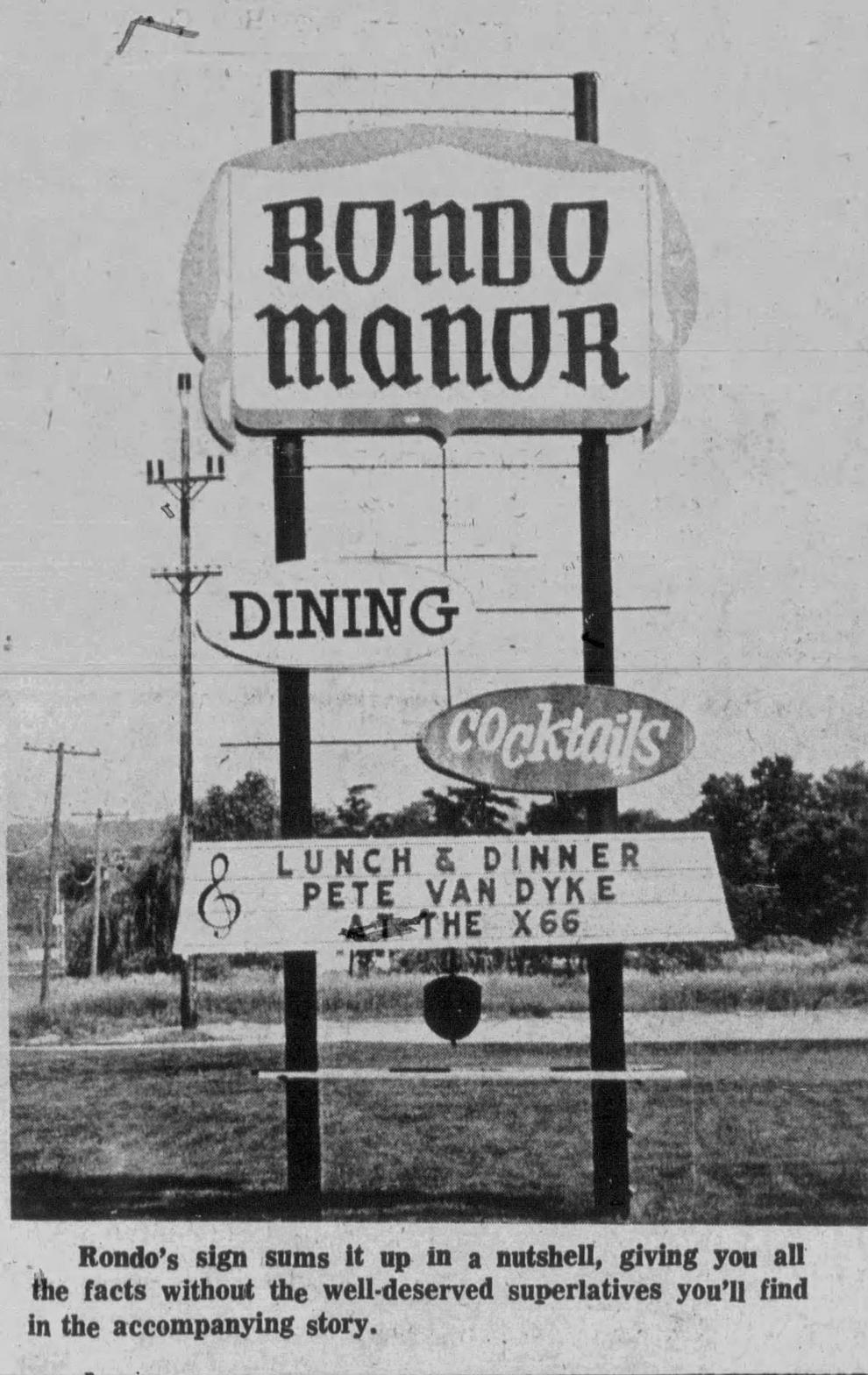 Stevensons in Fontana
The Red Eye on Highway BB