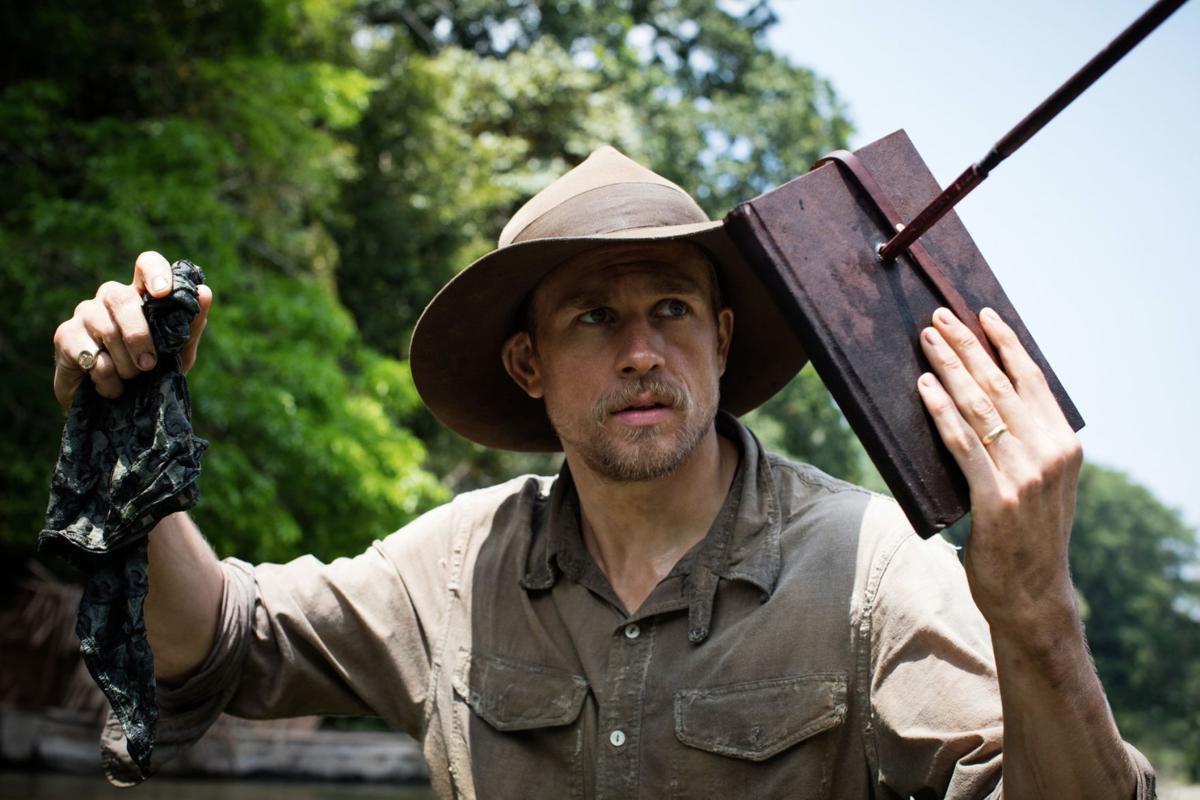 It's rare that one walks out of a 144-minute movie wishing it had been a lot longer. But "The Lost City of Z" is that kind of movie, a rich adventure brimming with both visual splendor and psychological depth. It's not that it feels incomplete or unsatisfying. We just want more.
Writer-director James Gray ("The Immigrant," "Two Lovers") has brilliantly adapted David Grann's 2005 nonfiction book about British explorer Percy Fawcett, who made several forays deep into the Amazon jungle a century ago. In an opening scene in 1905, we see Fawcett (Charlie Hunnam) as a gentleman in England on a stag hunt, veering into the woods while the rest of the hunters stay on the path. "There's no path there, Fawcett!" one hunter yells. But Fawcett bags the deer.
There's no obvious path forward for Fawcett in his life either. Looking for excitement, he jumps at the offer by the Royal Geographical Society to take a years-long mapmaking excursion in the Amazon to resolve a border dispute between Bolivia and Brazil.
In South America, Fawcett meets colonials who have enslaved the local natives for their own enrichment, who unsubtly urge Fawcett not to find anything in the jungle that will upset the status quo. But Fawcett discovers signs that the local tribes are not "savages" or "primitive jungle men" as they are dismissed by the West, but a complex civilization with their own roads, agrarian systems and religion. There are also rumors of a city of "gold and maize" somewhere in the jungle.
Fawcett's multiple trips into the jungle are full of dangers, from sickness to hunger to spear-wielding tribesmen. At one point, his expedition is attacked by both natives and piranha simultaneously, which almost seems unfair. Gray and his cinematographer Darius Khondji have an eye for both grand panoramas and telling details, creating a feeling for viewers of being alongside Fawcett.
But, much like how "Lawrence of Arabia" was as much about the desert's effect on a man as the desert itself, "Lost City of Z" displays significant insight into how Fawcett's expeditions changed him. Determined to tell the world about the natives, he's met with scorn by his fellow Westerners, who have a financial interest in deeming them "savages." Feeling less and less at home in Britain, even with his doting wife (Sienna Miller), he heads back to the jungle again and again. As one native tells him, "We are free. But you will never escape the jungle."
In movies like "Pacific Rim" and "The Ledge," Hunnam has never struck me as much more than a handsome blank. But he's fantastic here playing Fawcett over a 20-year span, showing his growing obsession with the jungle and its people, his alienation with home, never really belonging to either place. He's both a man of deep insights and fatal blind spots.
Robert Pattinson has a strong turn as his loyal right-hand man, while Tom Holland, who will play Spider-Man this summer, has a resonating role as Fawcett's oldest son, who goes from resenting his father's excursions to joining him on his last expedition.
Gray is a filmmaker whose career deserves much more attention than he's gotten. "Lost City of Z" may be his biggest, most ambitious film, but unlike Fawcett, his reach never exceeds his grasp, a triumph of classic, old-school moviemaking.