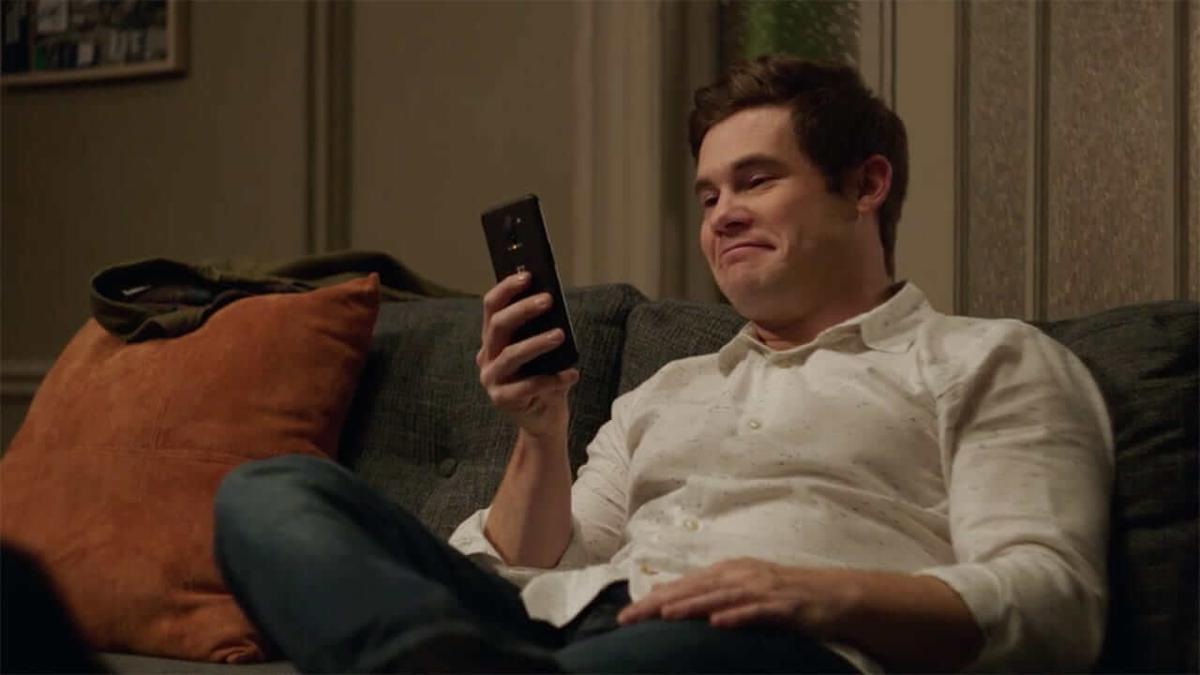 In our household, we refer to the little round device in our kitchen as "the A-lady," because if we say "Alexa" she perks up and starts accidentally ordering us laundry detergent or whatever.
So there's probably a pretty funny movie to be made about our dependence on digital assistants, and the sneaking suspicion that we're actually the ones assisting them.
"Jexi" is not that movie. Like a "Black Mirror" episode as made by the "Hangover" creators, although not nearly as interesting as that might sound, "Jexi" lurches between rom-com, tech satire and gross-out comedy, never settling on a tone.
Adam Devine of "Workaholics" and the "Pitch Perfect" movies makes an appealing-enough mensch as the hero, Phil. A phone junkie from an early age, Phil toils deep in the bowels of a Buzzfeed-like tech company coming up with listicles. He dreams of being a real journalist, and the best joke of the movie (inadvertently) is the giant, glass-walled offices that the staff reporters all have. Meanwhile in the real world, I finally got a cubicle by a window and it's only taken me 20 years to get it.
When Phil's phone get smashed, his upgrade includes a new digital assistant named Jexi (voiced by Rose Byrne). Jexi isn't content to just answer questions about the weather or traffic patterns, but takes charge of Phil's life, sometimes with the aggressive hostility of a drill instructor. (She repeatedly scoffs at him for not reading his user agreement before clicking "AGREE," like the rest of us.) The meek, pliant Phil goes along, even if it means standing up to his mean boss (Michael Pena), asking out the bike shop owner down the street (Alexandra Shipp) or driving into oncoming traffic.
There's probably a half-hour worth of comic material to be mined here, in the idea of a digital Cyrano giving a personality makeover to a doltish, tech bro Christian. But writer-directors Scott Moore and Jon Lucas ("Bad Moms") hit a brick wall after establishing that premise, and start throwing random jokes onto the screen to pad the movie out to 84 minutes. At one point, I counted three montages in about five minutes, and one of them involved Devine trying to take a d--- pic. Not a good sign.
The biggest missed opportunity is that the film keeps changing its mind about Jexi. Sometimes she's a tough-minded buddy for Phil, other times she's an obsessive stalker, depending on what the scene calls for. Byrne is fine delivering the clipped tones of a Siri-like program, but once Wanda Sykes makes a cameo as an acerbic employee at an Apple store-like business, I couldn't stop thinking of how much better the movie would have been if she had played "Jexi."
There are some other good cameos, including Ron Funches and Charlene Yi as a couple of Phil's loyal co-workers. But casting Pena — one of the most likable presences on movie screens — in the jerk boss role is an example of the many missteps "Jexi" takes along the way. Ticket holders may want to check their warranties.