Floating bodies, taking people apart and putting them back together, making a helicopter appear out of thin air — Tristan Crist is back at work, doing what he loves.
The Lake Geneva illusionist returned to the stage Memorial Day weekend to resume his talents for dazzling audiences with seemingly impossible feats at the Tristan Crist Magic Theatre, 100 N. Edwards Blvd.
Crist is following his normal summer schedule, performing nightly at the theater with a new set of procedures in place due to the COVID-19 outbreak.
In the following Q&A, Crist discusses how things have changed for TripAdvisor's top-ranked Lake Geneva attraction.
Note: This has been edited for length and clarity.
Resorter: How did closing the theater affect you?Tristan Crist: The initial closure was unexpected, but of course we were happy to do our part to help slow the spread. We used the down time to work on new illusions for the summer as well as develop a plan to safely resume operation. Like many business owners, I found it challenging not knowing when we would be officially allowed to resume business and, as information and recommendations changed daily, I learned to adapt on the fly. When "non-essential" businesses were allowed to do curbside pick-up, we started selling theater popcorn and our popular magic kit in our parking lot. The local community was very supportive of that, and we are continuing to offer curbside concessions and magic kits now for those who don't feel comfortable going back to a live show yet. Throughout the shutdown, we continued to change our target date for reopening as the public health situation progressed and as health officials learned more. Not knowing an official date made it difficult to plan ahead, but the goal was to be ready when the time came. Once we were given the all-clear, we put our protocols in place and started selling tickets again!
What are you doing to ensure guests are healthy and safe watching your shows?We have implemented several social distancing protocols at the theater to allow for a safe and enjoyable experience this summer, limiting capacity to allow for plenty of space for easy social distancing. Additional open space has been created in the lobby and signage is posted as a reminder to keep distance in between groups. Empty seats are placed in between each group. Audience participation is adapted to eliminate close interaction with the performers and props. It is a hands-free experience from the moment you enter. Doors are left propped open. Simply check in using your name and walk to your isolated seating area. Hand sanitizer is readily available throughout the venue. All concession items are prepackaged. Box office staff will be wearing masks and will continue our normal cleaning regimen in the box office and restroom area before, during and after each performance. Theater seats are sanitized after each performance.
How does this affect your act?I happily embraced the creative challenge to still create moments of spontaneous audience interaction and response. Luckily, as performers and as a couple, my main assistant Shannon and I already live and work together, so we didn't have to change any of the major illusions in the show to allow for social distancing. With just the two of us doing the on-stage work, we were set to resume the show immediately!
Since reopening, what has the mood been?Audiences have been great so far! Everyone is respectful of distancing considerations, and I think people are truly excited to get out of the house and go do something "normal." There is a renewed energy and enthusiasm coming from audiences and I think the ability to watch a live performance and go out on date night to experience a show in a social setting, instead of sitting at home watching Netflix, is going to give live performance a continued boost in popularity as we move forward.
What are you doing to make shows extra special now?Every season we add new material to the show, and this year is no exception! We just started doing this effect where Shannon is hypnotized and carefully balanced on two step stools. I remove the stools, causing her to float in thin air as I pass a solid metal hoop around her! After cutting her in halves for years, Shannon is turning the tables on me and we are working on a trick where I lay on a table and she squeezes my body into a small, 12-inch space before putting me back together. That should be in the show by July. Of course, we still perform our signature metamorphosis illusion and the appearing helicopter illusion, and I'm looking forward to showing audiences a trick I came up with as a young magician just starting out.
Hillmoor Ad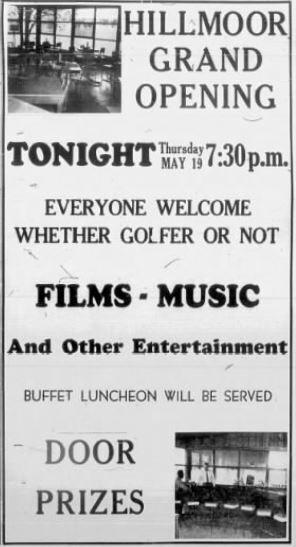 Bailey's Mens Wear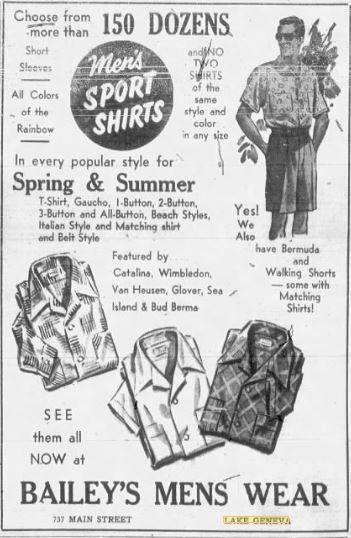 Chevrolet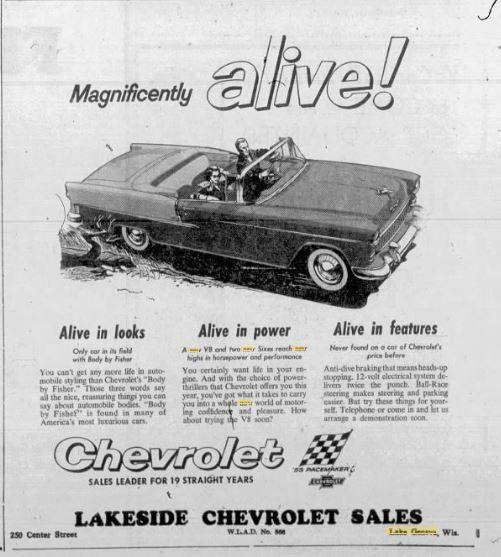 Clemon's Gift Shop

Dunn Lumber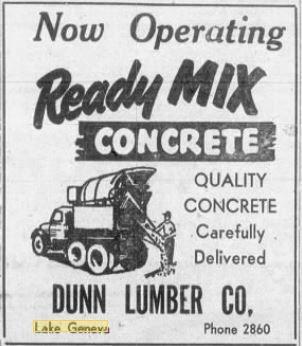 Ford Dealer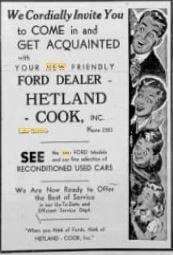 Frediani's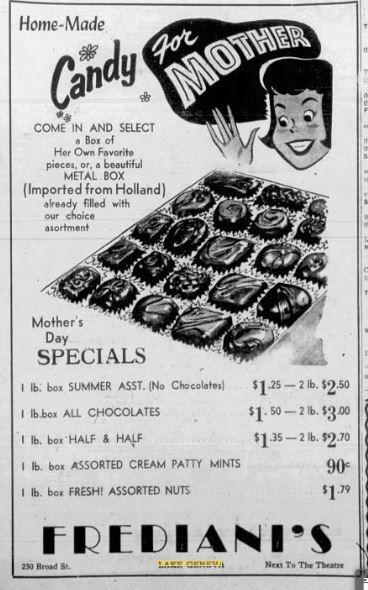 Genoa Theatre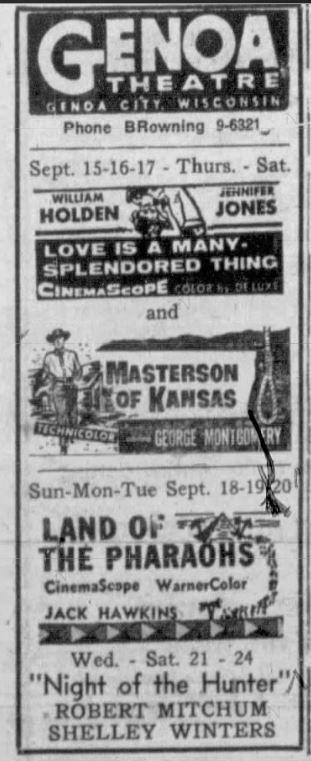 Grocery Basket clocks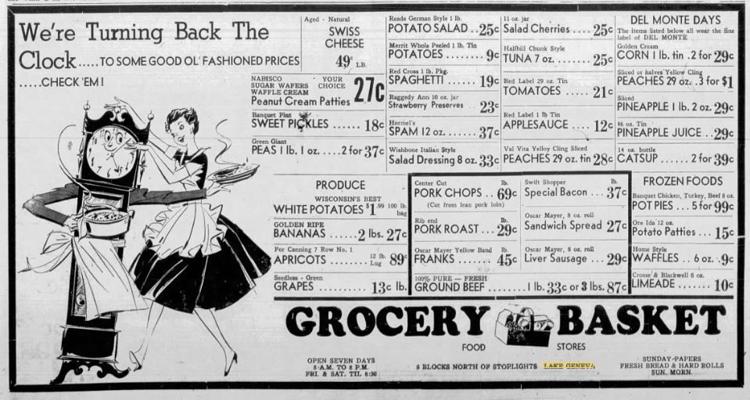 Grocery Basket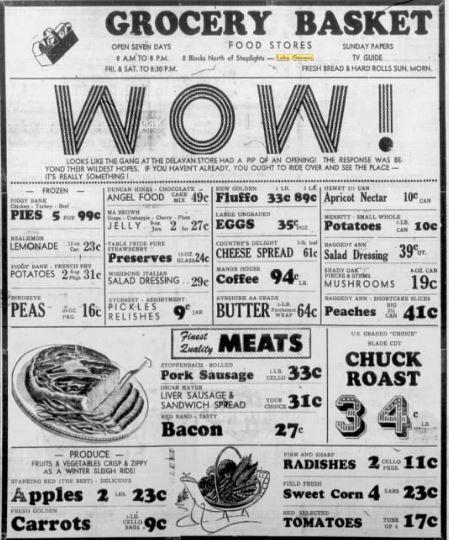 Hammersley Drug Store

HFC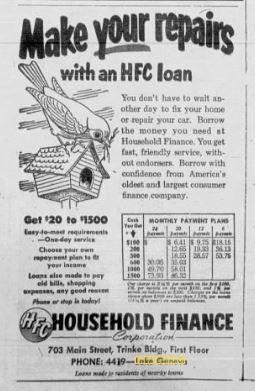 Home Grown Cantaloupe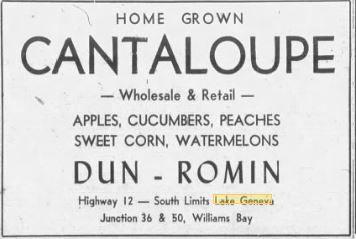 Lake Geneva Auto Station, Inc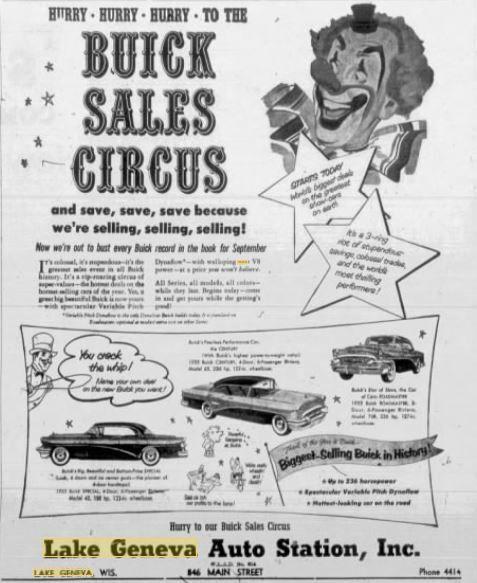 Lake Geneva Lake Home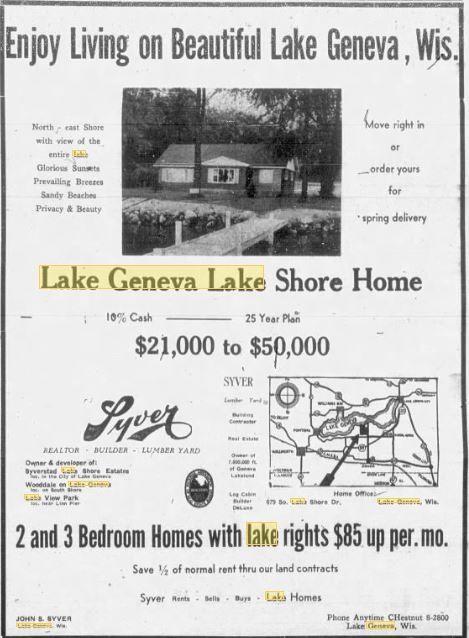 Ph. Boilieux Brandy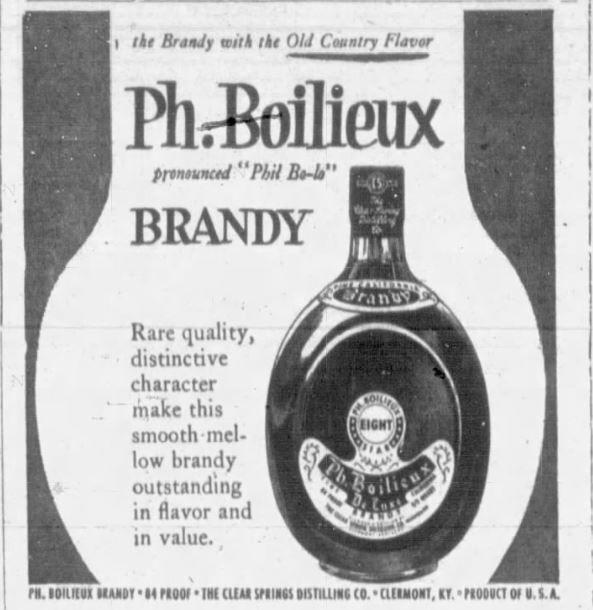 Range O Rama
T.V. Center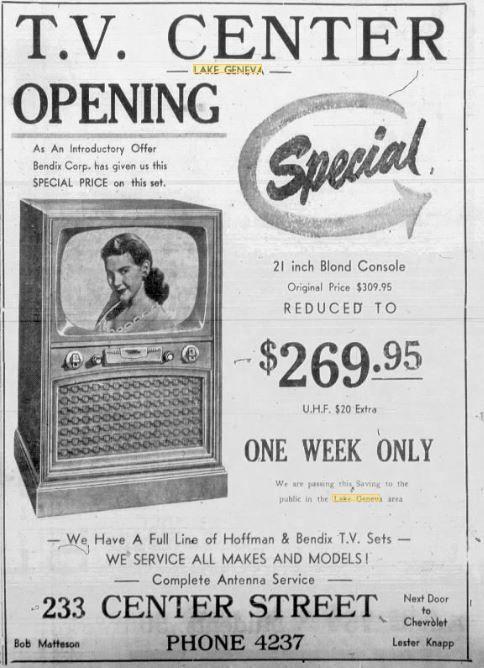 The Modern Dairy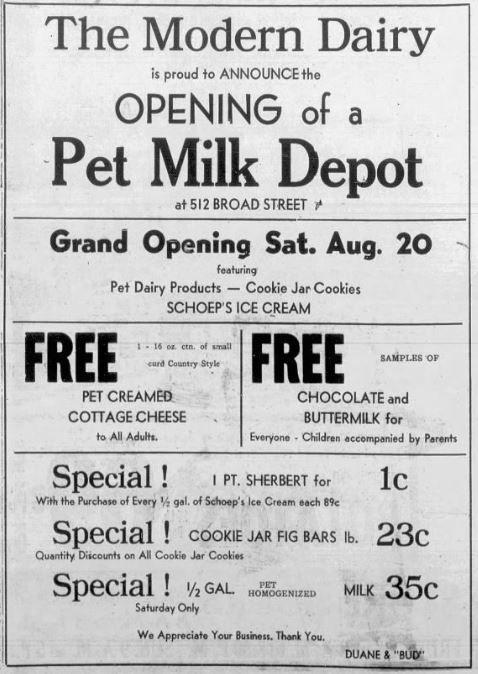 White Horse Inn
Wisconsin Southern Gas Company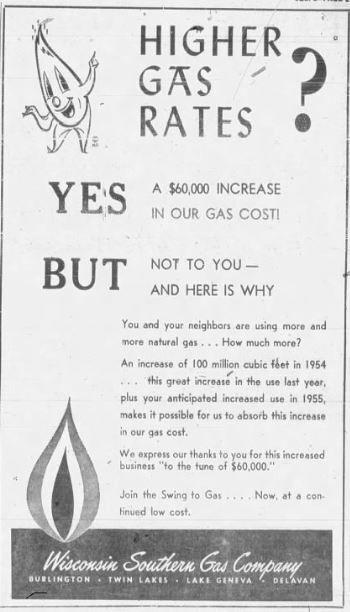 Stay up-to-date on what's happening
Receive the latest in local entertainment news in your inbox weekly!