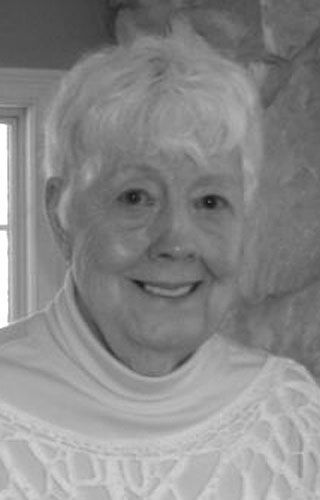 Guri passed peacefully surrounded by family on Sat. April 9.
Guri Henderson, nee Bergersen was born in 1925 in Chicago to proud Norwegian immigrants. She was the youngest and only surviving sibling of 11.
She is survived by Robert (Scotty) MacDougal Henderson, her husband of 73 years and their children, Douglas James, Sandra Christine (John Stackpole), and David Scot (Terri) and three grandchildren, Evan, Margrete and Berit.
Her first job was as a fashion model for Marshal Fields. During the war she was employed as a legal secretary for the U.S. Treasury Dept. and volunteered as a U.S.O. hostess. After marriage to her 'Navy Man' (a proud Scottish immigrant), she was secretary to the comptroller of Carnegie Mellon University in Pittsburgh, PA. Scotty completed his Electrical Engineering degree there. Guri received her Library Science degree from the University Wisconsin.
Guri and Scotty moved to the Bergersen family cottage in Williams Bay in 1948. Guri then proceeded to become enthusiastically involved in the local community – The Civic League (remember their annual shows), The Garden Club, The Woman's Club, Arts Counsels, The Explorare Questers- (Quester Museum at Yerkes Observatory), Belfry Theatre, Friends of the Library, P.T.A., A.F.S. (host family), Spinners and Weavers Guilds, the village board, many bridge clubs, Chairwoman of the annual Woman's Banquet, hospital volunteering, and many others I'm sure to have left out.
Guri taught Nature Art Classes for years through Gateway Technical Institute and is known locally as a creative juried artist and published poet.
One of her last community involvements was on the board of Kishwauketoe Nature Conservancy. This is a nice legacy for all to enjoy. You could say she left her mark on Williams Bay, and the Bay on her.
Her family and many others through out Williams Bay will miss her, from her longtime friends to the children of many who have gone before her.
Obituaries Newsletter
Sign up to get the most recent local obituaries delivered to your inbox.