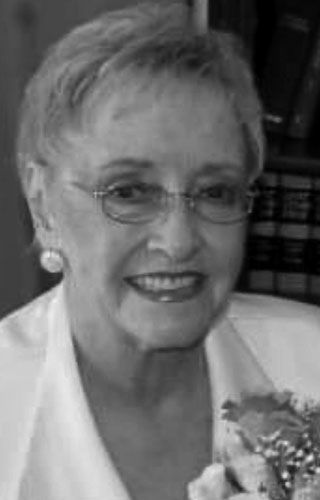 July 12, 1932—January 26, 2020
LAKE GENEVA – Karin C. Hedlin, 87, of Lake Geneva, WI, passed away suddenly on Sunday, January 26, 2020 at Mercy Hospital in Janesville, Wisconsin surrounded by family.
Born July 12, 1932 in Chicago, IL preceded in death by her husband, John Long and her brother John Peter Hedlin. She's the daughter of the late Herbert and Esther Hedlin of Rockford.
Karin received her B.A. Degree in Art and English from the University of Iowa, followed by graduate studies in Art Education. She attended one year at the Chicago Academy of Fine Arts for Interior Design and the Publicity Club of Chicago with an emphasis in Public Relations. She was a professional member of A.S.I.D as well as associate member of IDS.
Karin's career involved design, sales, marketing and public relations. She worked on both residential and corporate office projects through out her life. Accomplishments included the organization of a functional teenage consumer program for a chain of department stores. She expanded this organization within the suburban Chicago area by using an International Art Program which resulted in the "first" student art fair in two prominent shopping centers. She was known for initiating and writing extensive publicity programs and releases for several department stores as well as conducting and planning design seminars for small and large groups. Commentating fashion shows for large audiences was one of her favorite past times.
Later in life, Karin resided in Connecticut for many years with her husband. She hosted "Pets and People" on a local public television network. Karin had a passion for all animals, primarily cats.
After her husband passed, she returned to Wisconsin to be near family and friends. She was always well known for keeping herself active. She was a member of AAUW of Walworth County and Immanuel Lutheran Church in Lake Geneva since her arrival. Reading, cooking,, playing bridge, attending Bible Study and spending time with friends were of high priority for her.
Karin is survived by nieces, nephews, cousins and extended family.
Arrangements are pending.