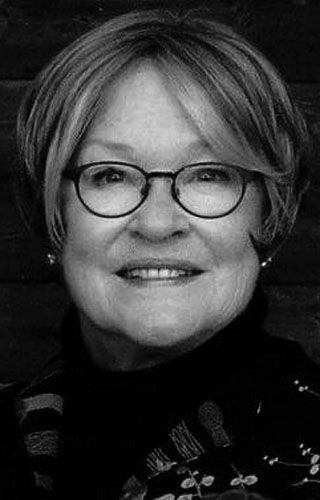 Linda Jeanne (Howe) Priebe, age 76, of Lake Geneva,passed away peacefully on Tuesday, March 10th, 2020 surrounded by her loving husband and family at St. Luke's Medical Center in Milwaukee.
Linda was born September 18, 1943 in Hampshire, Illinois to Jane and Ronald Howe. She graduated from Hampshire High School in 1961, and then attended Northern Illinois University, where she earned a Bachelor's of Science in Education and a Master's of Science in Speech Pathology. She was united in holy marriage to William A. Priebe on August 13th, 1966. She enjoyed a long and rewarding career as a Speech Pathologist, most recently in the Lake Geneva School District. Linda truly loved working with school age children over her 35 year career. Linda dedicated her time, in retirement, as a board member of The Tree House of Elkhorn, a non-profit organization helping abused children. She was a mentor of Pearls for Girls, a Milwaukee-based organization helping young women develop career and college readiness through education, awareness and leadership. Out of a strong desire to give back to their local community, Linda and Bill founded The Priebe Family Foundationin 2015.The Foundation has supported many local organizations, as well as their grandchildren's schools.
Above all, Linda's greatest joy has been in spending time with her eleven grandchildren, who lovingly refer to her as "Nana." Always the educator, she spent countess hours reading books, doing puzzles, and supporting their learning.She loved attending their school and community events, traveling near and far to support them. In addition to her family, Linda and Bill have also enjoyed traveling all over the world, often in the good company of close friends and family.
Linda is survived by her husband William A. Priebe; two children, Sarah (John) Roy and Scott (Lindsay) Priebe; her eleven grandchildren, Claire, Anna, Abigail, Luke, Ryan, Will, Walker, Garrett, Rowan, Decker, and Everett; and her brother, William (Melanie) Howe.
The family would like to sincerely thank the medical staff at Lakeland Aurora Medical Center for their exemplary care, genuine kindness and support during Linda's extended hospital stay.
A christian burial service was held for the immediate family in March.
Gifts in Linda's memory can be made to: The Tree House or The First Congregational United Church of Christ in Lake Geneva. Links have been provided on the funeral homes website.
Derrick Funeral Home is honored to be assisting the Priebe family.
Obituaries Newsletter
Sign up to get the most recent local obituaries delivered to your inbox.