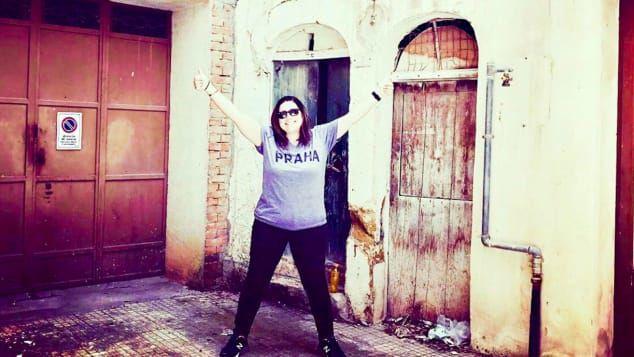 For some there was something more powerful than the prospect of a cheap house to entice them -- like DNA and ancestry.
Chicago-based financial adviser Meredith Tabbone was among 16 buyers who secured an old dwelling in Sambuca, also in Sicily, which is famous for its Arab-style courtyards.
Tabbone has Sicilian blood running in her veins. Her ancestors came from Sambuca.
After CNN first broke the news in January that local authorities were selling off abandoned buildings to reverse depopulation, the village faced a property stampede.
Interested buyers from all over the world invaded Sambuca, sending thousands of requests.
The mayor, unable to meet sky-high demand and clearly sensing a business opportunity, auctioned the properties to the highest bidder. The houses were sold for up to €25,000 -- considerably more than €1, but still a bargain.
Tabbone submitted a bid for two dwellings without even visiting the town.
"When friends forwarded the article I realized that Sambuca happened to be the town where my family is from," she says.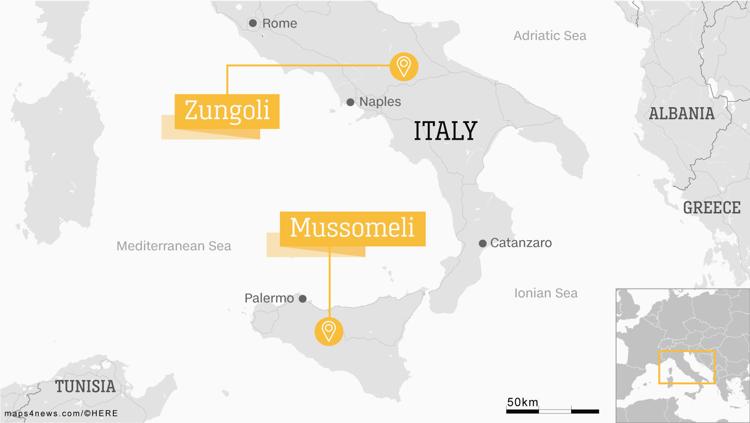 "My great-grandfather emigrated to the States a long time ago. I had always wanted to visit Sicily but had never been to my hometown. I'd been meaning to go since the past 10 years, never had the chance."
Tabbone was amazed at finding that her bloodline lives on in its original place.
"I still have relatives living close to my new house, a few blocks away, but I haven't yet met them. I will next time I go though".
Tabbone bid €5,555 for each of the two houses and got the one located on a street at No .5.
"Five is my favorite number," she adds. "That's why I bid that precise sum and selected that particular house in that spot".
She did most of her paperwork online and Google-mapped the properties. But after winning the bid in May, she was forced to postpone her first trip until June.
"I had broken my ankle. I bought the house sight unseen".
Her new dwelling, with three bedrooms, tiled ceilings, curved stairs and two entrances, turned out to be a pleasant surprise.
"It's different from what I expected," she said. "I Googled it but had really no idea what it was going to be like. At the end it turned out to be much better than I thought. The balcony is nicer."
The house currently has no water nor electricity, but for Tabbone it's "like a blank canvas that I can bring to life with all those beautiful and cute Italian things that make a cozy home."
The building's history is an added attraction.
"The ground floor is where the stables were located," Tabbone says. "In the 1700 to 1800s horses were kept downstairs while families lived on the upper floor. There are still the ropes."
Tabbone has completed her paperwork and got hold of the blueprints. She's coordinating with architects on the next steps. It will be a basic restyle.
"People tend to think dealing with the paperwork is complicated. But really, it's not. It was all very smooth, a very easy process. Everybody was like 'gosh, it can't be easy'. But it was.
"You can download and fill in all required documents online, even apply for your new fiscal code to pay for property taxes in Italy. I found the architects on Instagram before setting foot in Sambuca," she says.
Tabbone says her ultimate goal is to qualify for Italian citizenship and make Sambuca her future retirement home.
"For now I'll be spending a few months a year. I'm only 40 but have started to think about my future, when I'll retire from work. People in Sambuca are warm, sweet and kind."