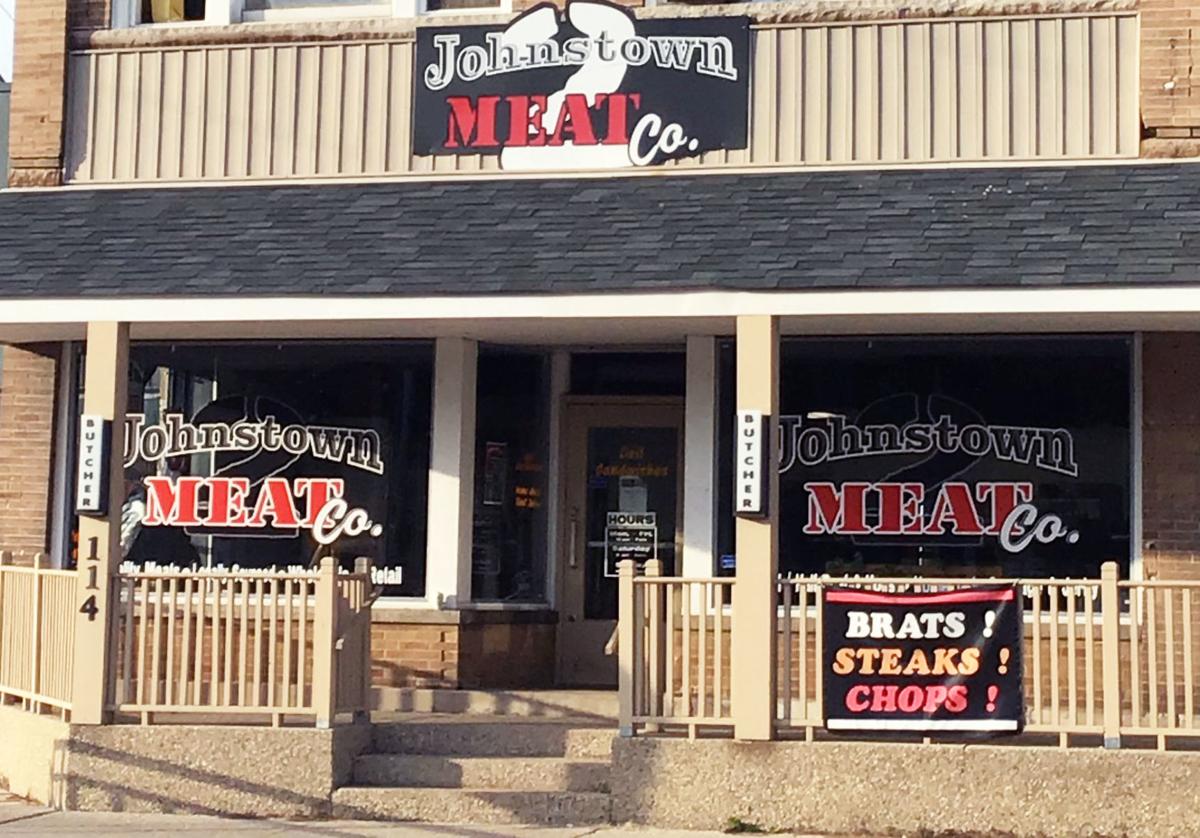 WALWORTH — Residents and travelers through the village square will soon find an empty storefront, when Johnstown Meat Co. closes its doors after more than two years in business.
The butcher shop owners have announced plans to close at the end of October, citing a lack of support from local customers since the store opened in early 2017.
"We gave it our all," they said in a Facebook posting. "Our lease is up this month, and we decided to not renew it after receiving no support from our local residents."
The store closure is a disappointment to customers who appreciated Johnstown Meat's products and services.
Walworth resident Jen Ryan said she shopped there frequently and was particularly fond of the baby back ribs and a pork rub seasoning that she said could be used on just about anything. It was also nice to have a butcher shop within walking distance of her house.
She wishes the store owners had advertised more or taken other steps to build a larger following.
"It was always clean, the employees were friendly and helpful, and they have quality meats," she said. "I don't think they advertised enough or made enough noise to grab people's attention."
The store has operated since February 2017 at 114 Madison St. in an expansion of its original business, Johnstown Food Center of Janesville, which has been in Janesville since 1968. Original owner Alton "Bud" Arneson sold the business in 2013 to brothers Frank and Junior Herrera, who renamed the business Johnstown Meat Co. and then expanded to Walworth.
Owners and managers declined to comment on their closure plans, although they reported in their Facebook post that the Walworth shop got more support from part-time summer visitors than from permanent residents.
Cherie Setteducate, executive director at the Geneva Lake West Chamber of Commerce, said the meat market closing is a loss to Walworth, especially because the location is in such a highly visible spot on the village square.
Setteducate said she was disappointed personally, because she and her family enjoyed shopping at Johnstown Meat.
"Walworth is trying to become a place to visit, so losing any business is hurtful to the area," she said. "No one likes to see open storefronts on a square, and it gives a negative feeling to both locals and travelers passing through."
The high-quality meat market offers a variety of products and services that stretches far beyond simple burgers and steaks. The full-service butcher shop provides fresh-cut meats and other grocery items, as well as made-to-order sandwiches for hungry customers.
Customer John Vanick, who travels from Harvard, Illinois, to shop there, said the shop offered a friendly staff, quality products and an option to chose custom meat cuts.
The store also was helpful for Vanick and his colleagues in the Harvard Moose Family Center, a community group based in Harvard.
"They had fair pricing," Vanick said. "They helped our local Moose by discounting prices for our dinners when we bought our products there. And they gave discounts to all Moose members."
The store is located on Madison Street in a heavily trafficked area along state Highway 14, which passes directly through the village square.
Neighboring merchant Gib Kayasit, who co-owns Two Sisters restaurant on the village square, is sorry to see the butcher shop leaving.
Kayasit said Johnstown Meat's business presence on the square will be missed.
"I wish them well," she said. "If business-wise it doesn't make sense, then they have to do what is best for them."
Kayasit voiced hope for the future of the village square, however, noting the recent arrival of two new businesses — Lake Geneva Blind Co. and Two Seasons Heating & Cooling.
Sandy Lenz, owner of the nearby Sandy's Upscale Consignment, said she has seen many businesses come and go during her 22 years on the village square.
Each departure, she said, hurts the community.
"Any business that leaves effects the community, because the more business that is here means more people coming to the town," Lenz said. "People need to support these small businesses. I've always said that we wouldn't be us without you."
Lenz said receiving local support throughout the entire year is crucial for small-town businesses. She feels that many people choose to travel for shopping rather than shopping locally, and that they sacrifice product quality for a cheaper price.
"A local butcher is a dying art," she said. "You can't find one at Aldi or Walmart."
Be the first to know
Get local news delivered to your inbox!