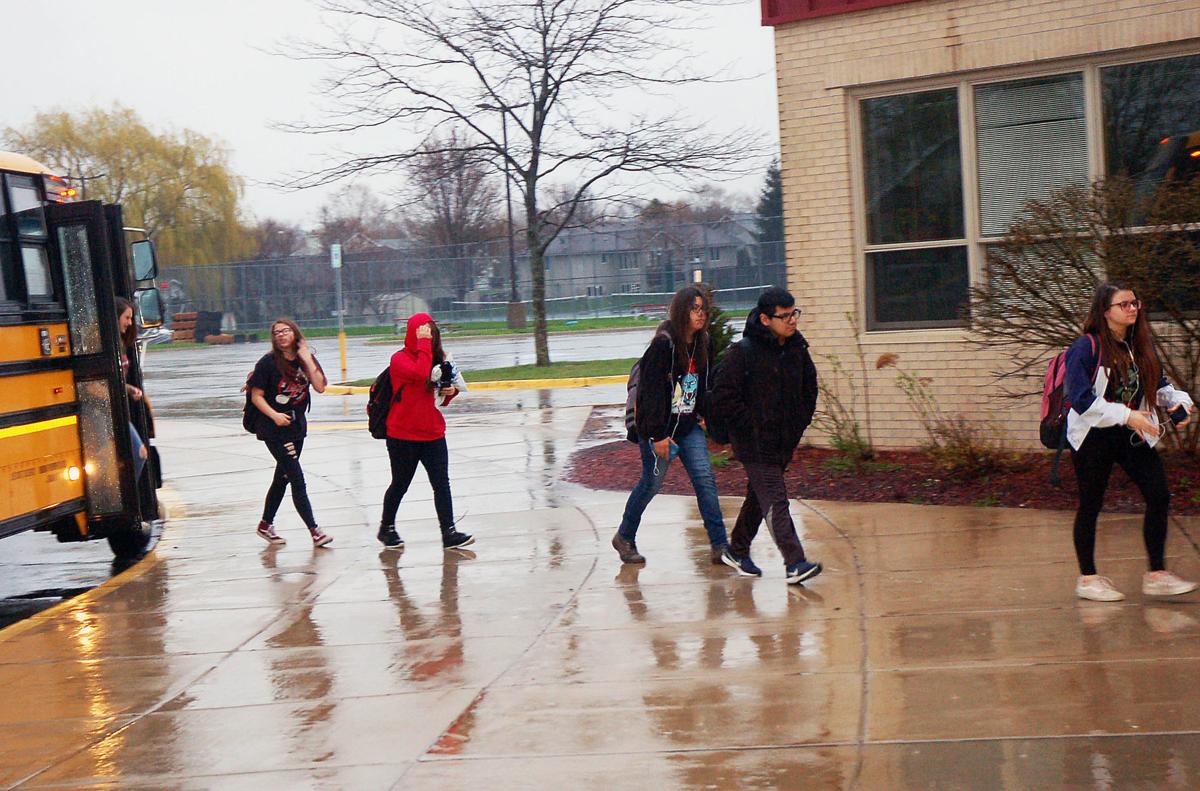 WALWORTH — Big Foot High School students will get a chance at 20 minutes more sleep each morning starting next school year.
The Big Foot School Board has agreed to postpone the school start time from 7:25 a.m. to 7:45 a.m.
Big Foot School Board President Ed Hayden said he strongly supports the later start time.
"Research is quite clear on this topic," Hayden said.
School administrators point to research showing that high school-aged children benefit from the health effects of later school days, because their bodies require more sleep than early start times often allow.
Big Foot parents are welcoming the school's move to give students extra sleep each morning.
Maggie Bailey, who has a sophomore son at Big Foot, said she did not believe the new school schedule would disrupt her family's routine.
But she said it would be a benefit for her son, who is active in school athletics and sometimes does not get home until 10 p.m. or later.
Bailey said students involved in music or theater also stay after school for evening rehearsals, and many would benefit from 20 extra minutes of sleep each morning.
"It's 20 minutes, but it's 20 valuable minutes," she said.
Andy Laing, who has a son at Big Foot and another in seventh grade, said he favors the later start time, too.
Laing said his sons are involved in academics, sports, band and after-school activities.
"They're really active guys," he said. "We've always paid attention to sleep times."
Big Foot school board members unanimously approved the change at their April 15 meeting.
With the later start time, the school day will be extended to 2:50 p.m. — eight minutes later.
Hayden said he reviewed the research on teens' need for sleep, and it strongly supported the later start time for classes.
"It is a good move for the students' benefit," he said.
School administrators had been considering the change since February.
Big Foot administrator Doug Parker said the district sent out surveys to parents of higher schoolers and seventh- and eighth-graders. Of the 473 responses the district received, more than 90 percent expressed support for the later start time.
Because the district is starting 20 minutes earlier and adding just eight minutes to the end of the day, the school will lose 12 minutes of instruction time daily next year.
Parker, however, said class scheduling and reduced number of off days will offset the loss in daily classroom time.
The district will provide 1,199 hours of instruction time, well above the state's required minimum of 1,137 hours.
The change in Big Foot's start time will have a minor effect on school bus schedules for the elementary schools in the Big Foot area.
The buses run the high school route first and then the elementary school routes, Parker said. One alternative was to have high school and elementary school kids share buses.
But to do that, the bus company would have to buy more buses and hire more drivers, which add costs. Parker said the district wanted to avoid that.
In cooperation, Reek and Walworth schools have agreed to move their start times back by five minutes.
Walworth principal Phill Klamm said the change will have little impact on the school or classes.
This year, Walworth classes started at 8 a.m. and school let out at 3:15 p.m. Next year, school will start at 8:05 a.m. and let out at 3:20 p.m.
"It shouldn't be too much change. We work hard to work together and be cooperative," Klamm said.
Reek superintendent Samantha Polek said the change will not affect anything for her school in the town of Linn.
Neither Sharon Community School nor Fontana Elementary School is affected.
Sharon has its own buses and Fontana starts school at 8:30 a.m.
The change in the end of Big Foot's school day will probably have a minor impact on after-school activities, Parker said.
With classes ending at 2:42 p.m. now, most sports practices start around 3 p.m. Practices may have to be moved to start at 3:05 p.m. with classes ending at 2:50 p.m. next year.
Most sports competitions will begin at the same times they do now, he said.
Big Foot has had the earliest starting time of any area high school.
The American Academy of Pediatrics has recommended that middle and high schools start at 8:30 a.m. or later.
Parker said he would prefer starting Big Foot classes at 8 a.m., but the logistics involving buses and schedules for parents, teachers and staff makes that impossible.
Badger and Williams Bay school districts both have discussed later starting times in recent years, and both have found that logistical issues were too difficult.