WILLIAMS BAY — After nearly six years of public service, village president John Marra has decided to give someone else a chance to take the reigns.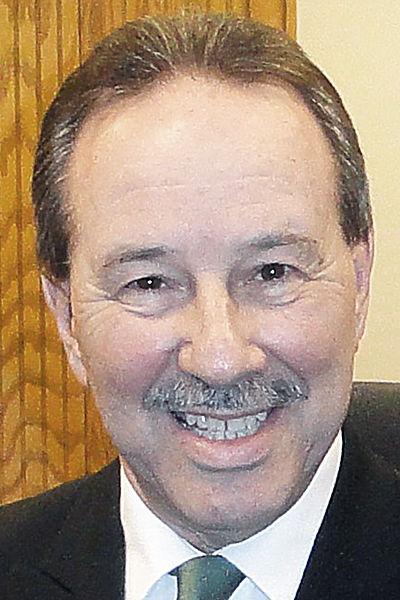 "After much thought and reflection, I feel that three two-year terms has given me the opportunity to fulfill many of the promises I made to our residents upon my initial term in office back in 2011 to make the village of Williams Bay a better place while at all times protecting and preserving our unique 'small town' character and charm," Marra said in an email.
Marra's terms in office can be defined with one word — invested.
He maintained an almost perfect attendance record at board meetings as well as representing the Bay in the greater lakeshore area.
Additionally, Marra cited maintaining a fiscally responsible government and repairing the roadways as two achievements he is most proud of.
But beyond this, it is his self-proclaimed "people person" persona that made Marra a well-known presence for the village.
"I took great pride in representing our village at numerous governmental, public and social events within and outside of our village that gave a face to the village of Williams Bay," he said.
Trustee Bill Duncan, who is currently running for the position of village president, said that this aspect of Marra's personality was one of his defining traits as the village president.
"President Marra brought a great deal of enthusiasm to the office," Duncan said. "He attended many events and gave a very personal face to the village government."
And Marra harnessed this enthusiasm when it came to leading the board.
"John listened to all sides and sought to balance the differing goals for the village as best he could," Duncan said.
Getting people to work together for a "common goal" of improving the village has always been an important aspect of the job, Marra said.
Although this isn't always easy, Marra said he enjoys the gratification that comes with reaching a compromise.
This doesn't mean his personal views got lost, however.
"He has a strong sense of integrity that imbued his time to date," Duncan said. "While there were strong differences of opinion among the trustees from time to time, John was steadfast in his beliefs."
Being a leader also means acknowledging those who create the foundation of the system.
Marra said the Bay is unique because of the strong support and work of all the departmental employees.
"I will remain ever grateful to each of them for their efforts during my village presidency," he said. "They are all true professionals."
This support system also applies to village residents.
Duncan said that Marra has a "passion to recognize village residents who have contributed their time and talents to the greater good of the community."
One of the more recent examples of this, Duncan said, is Marra's efforts to recognize the late Virginia Hasek, who was instrumental to many aspects of the Bay.
Marra said not much will change between now and the day in April when the new village president takes over.
"I plan on continuing to work as hard and as dedicated as I have always done," he said. "To do anything less would be counter to what I have always dedicated my current role as village president."
Once he steps down, Marra admitted that it will be difficult to adjust to life outside of public service, but he is looking forward to spending more time with his family.
He also plans on volunteering for his parish, volunteering as an umpire for high school baseball and football and traveling.
That's still to be determined.
"I will leave all possible options open to any future endeavors I may wish to pursue," Marra said.