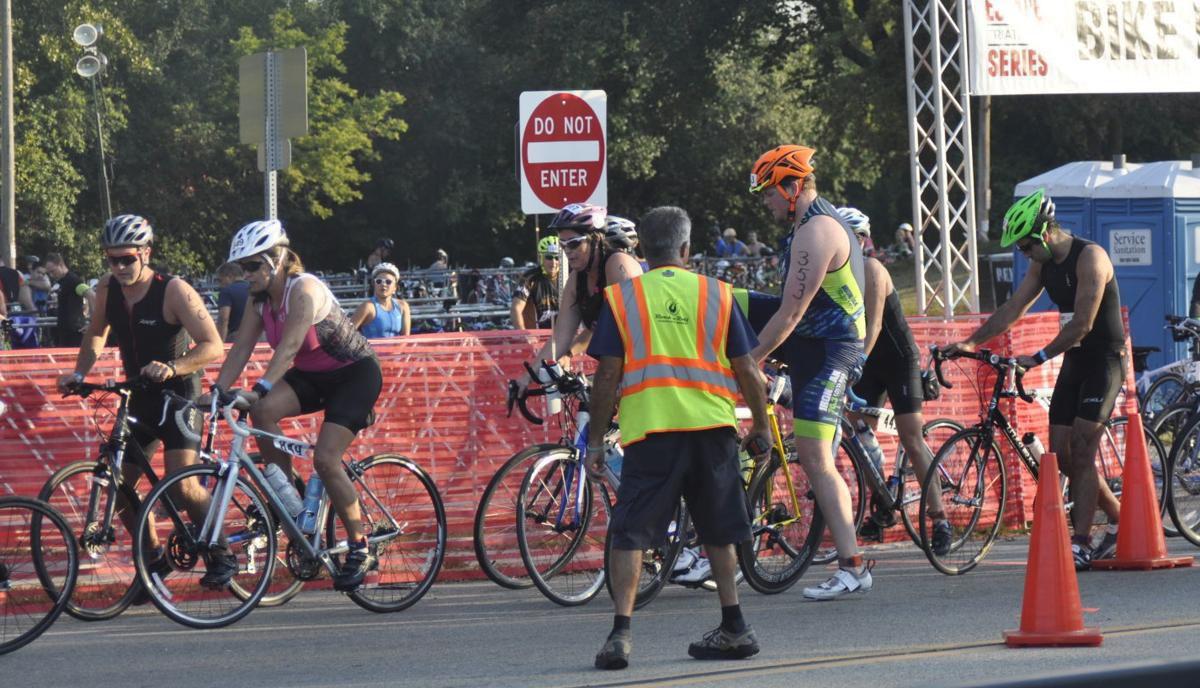 FONTANA —The Fontana Triathlon is on.
Peak Performance Professionals of Brookfield has agreed to hold the three-fold athletic event in Fontana on Sept. 21.
Village President Pat Kenny, who plans to participate in the event, said he is pleased to have Peak Performance sponsor this year's triathlon.
"We did sign a contract, and I think we're all happy with it," Kenny said.
One of the contract provisions was that Peak Performance put up $10,000 in advance.
Local businesses have stepped up to show their support.
The Abbey Resort & Avani Spa is offering special room rates for triathlon participants, and Gordy's Boat House restaurant is hosting a traditional pre-triathlon pasta dinner on the evening of Sept. 20.
"It looks like we got a full-blown triathlon," said Tom Whowell, one of the principals in the family-owned Gordy's.
Whowell, a former village board member and triathlete, was involved with the earlier triathlons in Fontana and helped to pull together the new event.
Interest in bringing the triathlon back to Fontana started with some triathletes who recalled the Fontana events that ran annually from the mid-1990s until 2010.
Many of those athletes had connections with Peak Performance, which provides training for triathletes as well as organizing athletic events.
A triathlon consists of three events, swimming, running and bicycling. Distances can vary.
According to the Peak Performance website, the two-day Fontana event will consist of pre-race activities, course talks and the optional pasta dinner at Gordy's Boat House on Friday, followed by Sprint Distance and Olympic Distance races on Saturday.
There will also be a party and awards ceremony after the triathlon.
The event will start at Fontana Beach, 505 Lake St.
The earlier Fontana triathlon moved to Williams Bay. But after ownership of the event traded hands several times, the last triathlon in Williams Bay was in 2017.
That was followed by complaints that the previous event organizer had left unpaid bills to several groups and municipalities, including Williams Bay.
Whowell said the emphasis on planning for the new Fontana Triathlon was to ensure that this competition will be a "quality event."
For example, Peak Performance has committed to keeping the number of participants at 1,000 or fewer.
In the past, Fontana triathlons drew as many as 2,000 participants. More people bring more pressure on triathlon safety and organization, with more chances for collisions and accidents, said Whowell.
Limiting the participation numbers will hold down crowding, improve safety and make the event easier to control, Whowell said.
"It'll give us a better chance to keep it organized," he said.
Police Chief Jeff Cates said the map for the biking and running events are still being worked out.
The swimming portion of the triathlon will start at the Fontana Municipal Pier.
The proposed bike route will be along South Shore Drive to Hillside Road in the town of Linn.
The run will be along North Shore Drive to Williams Bay, with the turnaround somewhere by Yerkes Observatory.
Cates said the goal was not to cross any major state highways.
"The route we chose will be friendlier to traffic," the chief said.
With its hills, winding roads and lake, the Fontana area should be a draw for future triathlons.
"It seems this it is an absolutely ideal sporting event for this area," Whowell said. "This is not a one-time thing. We want to make it an annual event."
Whowell said he participated in smaller triathlons in the area years ago.
"I'm sort of aged out of it," he said. "But I'm hoping that some of the kids or grandkids get interested in this.
Be the first to know
Get local news delivered to your inbox!