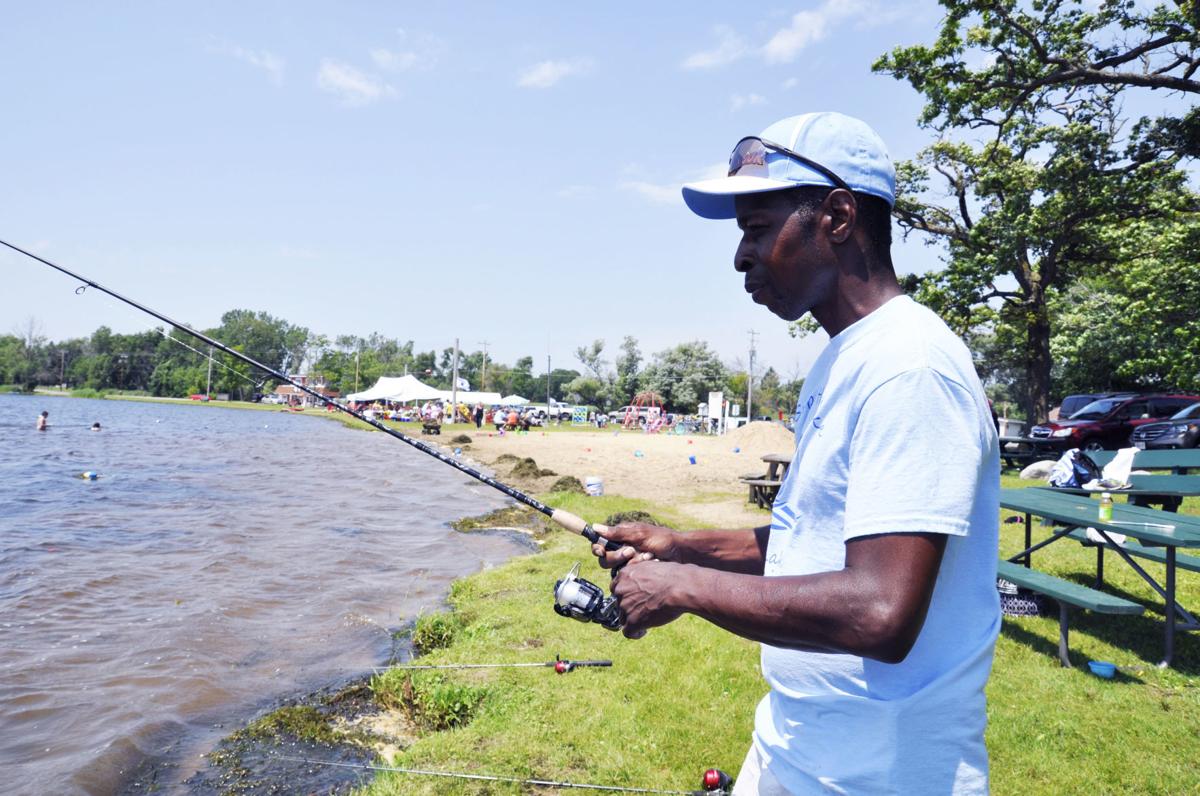 TOWN OF BLOOMFIELD — Public beaches on Pell Lake have returned to safe swimming conditions, after recent warnings about high levels of bacteria.
New water quality tests Aug. 1 found that levels of E. coli bacteria are back below the warning level at both Lakeside Beach and Roller Rink Beach.
Warnings signs had been posted at Lakeside Beach about one week earlier because water quality tests bacteria above levels considered safe for swimming.
Lakeside Beach was placed under an advisory after tests July 26 showed E. coli bacteria levels at 238 — above the 235 mark regarded as safe for beach goers.
Bacteria counts above 1,000 generally require that a beach be closed to the public for health and safety purposes.
Earlier in July, tests showed levels as high as 310 at Lakeside Beach and 860 at nearby Roller Rink Beach.
But the tests on July 26 showed that the presence of E. coli had declined to 238 at Lakeside Beach and down to 120 at Roller Rink Beach.
Tests on Aug. 1 showed bacteria even lower, with levels of reported at 57 for Lakeside Beach, and 62 at Roller Rink Beach.
Mike Brittain, president of the Pell Lake Lake Association, said that while an advisory sign had been posted at Lakeside Beach, he considers the more recent test results as a big improvement.
"As you can see, the results are low, not high," Britain said.
E. coli is generally associated with human or animal waste, and is a health hazard when people encounter it while swimming in lakes or ponds. According to state health standards, levels below 235 are considered safe for swimming, while levels below 1,000 are considered "advisory," and levels above 1,000 require that a beach be closed to the public.
Test results are measured based on how many colonies of E. coli turn up in a water sample.
Bacteria levels at beaches can change significantly and often depending on weather conditions and other factors.
Local officials collect water samples at Pell Lake beaches regularly throughout the summer.
Bloomfield village administrator Steve Cole said there are simple precautions people can take to enjoy their time at the beaches. These include not swallowing any lake water, showering after swimming, washing hands before eating, and following all instructions on signs posted at the lakefront.
With the annual Lakefest festival having drawn big crowds to Lakeside Beach on July 27, officials said there were no reports of anyone getting sick or being harmed by using the beach.
Cole said weekly water quality tests will continue, but he expressed confidence that the beaches will remain safe.
If officials detect an elevated bacteria level, the beaches are posted with warning signs and water samples are sent to a laboratory for additional testing.
"This should not disrupt things for the rest of summer," Cole said. "These levels can fluctuate, so we perform E. coli bacteria testing every week."
Be the first to know
Get local news delivered to your inbox!