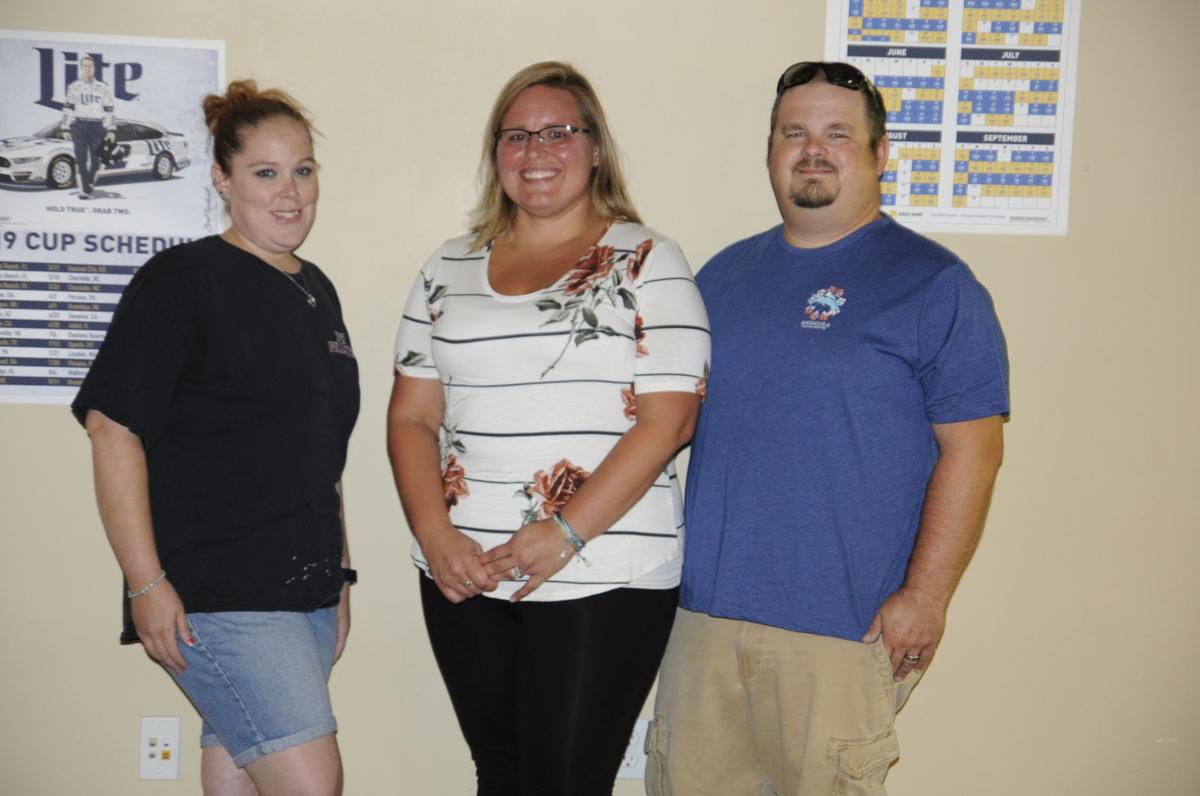 GENOA CITY — It will be friends helping friends in rough times when the 332 Fellows Bar and Restaurant in Genoa City hosts a benefit called "Raising Dough for Sammy Jo."
The benefit Aug. 24 will help the family of Samantha Stedman, who was diagnosed with colon cancer in February.
Shalyn Keenan and Dani Kozak, who have had long-lasting friendships with Stedman, are helping to organize the benefit. Keenan says that she met Stedman during her sophomore year at Wilmot High School.
"We started hanging out, and were good friends throughout high school," Keenan said. "After we graduated and in our 20s, we were pretty much inseparable."
Stedman, 32, who now works as a nurse, was diagnosed with colon cancer in February after experiencing abdominal issues.
Doctors performed surgery, and since then Stedman has been getting chemotherapy treatments every week. She has gone through some tough work struggles, too, as she works as a nurse at a hospital.
She is scheduled to return to work doing part-time light duty, to help her maintain her employment and health insurance until she has completed her treatment.
Stedman's advice to anyone going through cancer treatment is to stay positive.
"We have had a couple different things thrown at us that have made you want to crawl up in a ball and cry," she said. "Staying positive definitely helps with treatment and through the day-to-day. You just need to be an advocate for yourself and stay positive."
The benefit is scheduled for 12 p.m. to 6 p.m. Aug. 24 at 332 Fellows Bar and Restaurant, 332 Fellows Road, Genoa City.
The benefit will include a volleyball tournament as well as a bags tournament. The volleyball tournament will require teams to be made up of five people, while the bags tournament will be teams of two players.
Keenan said bags tournaments have been popular at the tavern for other special events.
"I thought that would be a good way to get people in, as I knew that a lot of my friends and family play bags," she said. "I knew that they would show up for it."
In addition, Keenan has a bake sale organized as well as raffles and a live DJ. There will also be activities for kids, including yard games, arts and crafts, and a temporary tattoo stencil artist.
Among the raffle prizes are concert tickets, golf packages, a YMCA membership, and specials in the Wisconsin Dells.
Samantha's husband, Eric, said it was amazing that Keenan and Kozak have stepped up and are doing an event to help his wife and his family.
Eric said he has offered to help, but the organizers have said no.
"It has been a burden of relief on Sam and the family," he said.
Her husband added that Samantha has always been the person to help others.
"She has always been one of the types to help others," Eric said. "It has been a bit difficult for her to understand that people can give back instead of wanting it from you."