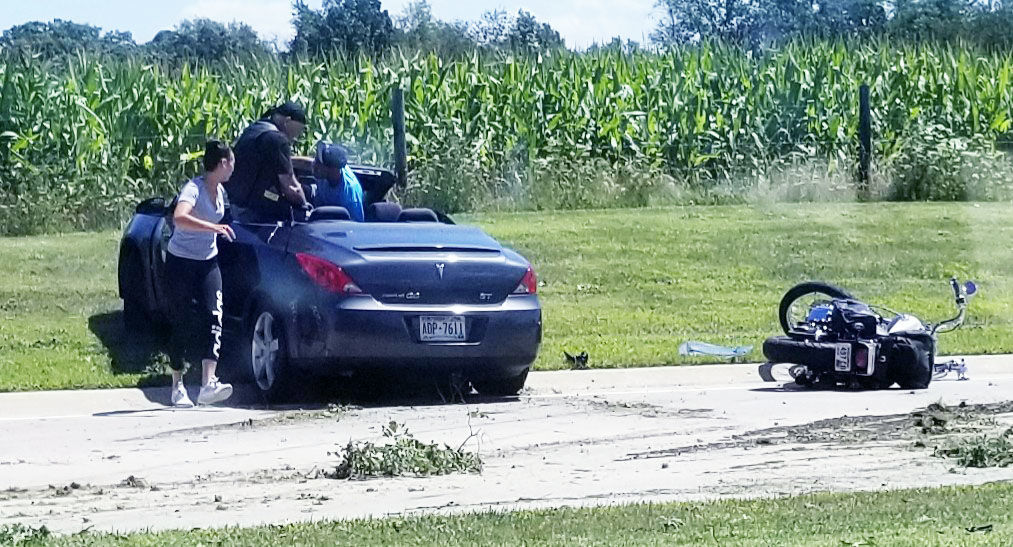 TOWN OF BLOOMFIELD — A motorist from Lake Geneva is facing felony charges after alleged driving drunk in a collision with a motorcyclist who landed in her back seat.
Angelica Garcia, 29, has been charged with injury by intoxicated use of a vehicle and operating a motor vehicle while revoked-causing great bodily harm, both felonies.
She also is charged with operating while intoxicated-second offense in connection with the Aug. 8 traffic crash on State Highway 120 near County Road H.
If convicted on all charges, she could face up to 18 years in prison and more than $50,000 in fines.
According to a criminal complaint, the unidentified motorcycle rider, age 65, was thrown from his motorcycle and landed upside down in the rear seat of Garcia's car, described as a 2007 Pontiac G6 convertible with the top down.
The motorcyclist suffered an arm injury, but records do not indicate any more serious injury.
His 2003 Harley-Davidson motorcycle was found laying in the road at the accident scene when police arrived.
The complaint alleges that the motorcycle rider was heading north on state Highway 120 about 1 p.m. Aug. 8 when he spotted another vehicle cross the median into his lane. He collided with the other vehicle and landed in the back seat upside down.
Prosecutors allege that Garcia was intoxicated, that she denied driving the other vehicle, and that she lied to police about where she was going.
After checking her license, police determined that her license was revoked after a 2016 charge of operating while intoxicated.
The district attorney also has charged her with two misdemeanor charges of obstructing police in the town of Bloomfield incident.
Garcia is scheduled for an Aug. 23 appearance to face the charges in Walworth County Circuit Court.