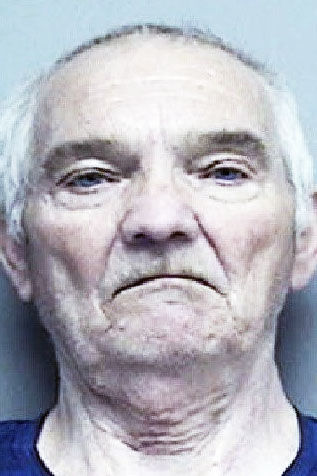 TOWN OF GENEVA — A 70-year-old man with dementia died as a result of accidental exposure to cold in a swampy field where his body was found, investigators have ruled.
Investigators believe Demeuse succumbed to the outdoor elements not long after he was reported missing last October.
The Walworth County medical examiner's office ruled the cause of death as heart disease, but that the death was triggered by exposure to cold temperatures and by high blood pressure.
The death was ruled an accident.
"Him being out in the cold didn't really help," Deputy Medical Examiner Gina Carver said.
Demeuse, who lived along State Highway 50, was found in a marsh area along County Road H, near the former Hemingway's Port of Call bar and grill.
He had been suffering from symptoms of dementia Oct. 19 when he was arrested on suspicion of battery against a woman in a residence in the town of Geneva. Released the next day from the county jail in Elkhorn, he never returned home.
Town of Geneva police reports show that members of the public reported seeing Demeuse walking along a roadside, eating in a restaurant and heading into a gambling casino. But investigators were unable to locate him.
Tim Harrington, development coordinator for the Alzheimer's Association chapter in southeastern Wisconsin, said people with dementia in such circumstances often feel lost and struggle to find their way back to anything familiar.
Harrington said Demeuse likely "didn't know where he was."
"It is a horrible tragedy," Harrington said. "It's something that we're fighting to help people with every day."
The state issued a Silver Alert for help locating Demeuse, because of his age and dementia symptoms. Family and friends distributed posters seeking the public's help in finding him.
A warrant also was issued for his arrest when he failed to return to court for another appearance in the battery case.
Family members warned investigators that Demeuse had exhibited symptoms of dementia as well as a history of heart disease — and that he had stopped taking his heart medication.
A family member told police that Demeuse "has been experiencing symptoms of dementia, as he has become more forgetful in the recent months and he has also become more aggressive."
After interviewing family members about Demeuse's moody episodes, Deputy Medical Examiner Alan Boyes wrote: "That was not like him, and his mood would swing up and down."
Family members declined to comment on the investigative findings.
The medical examiner's office concluded its investigation with a determination that Demeuse's heart disease caused his death. But the cold outdoor temperatures and his high blood pressure were also "significant conditions" that contributed to the tragedy, the investigation found.
Investigators could not pinpoint when he died, although reports indicate that he had been dead a long time before his body was discovered in April.
Be the first to know
Get local news delivered to your inbox!