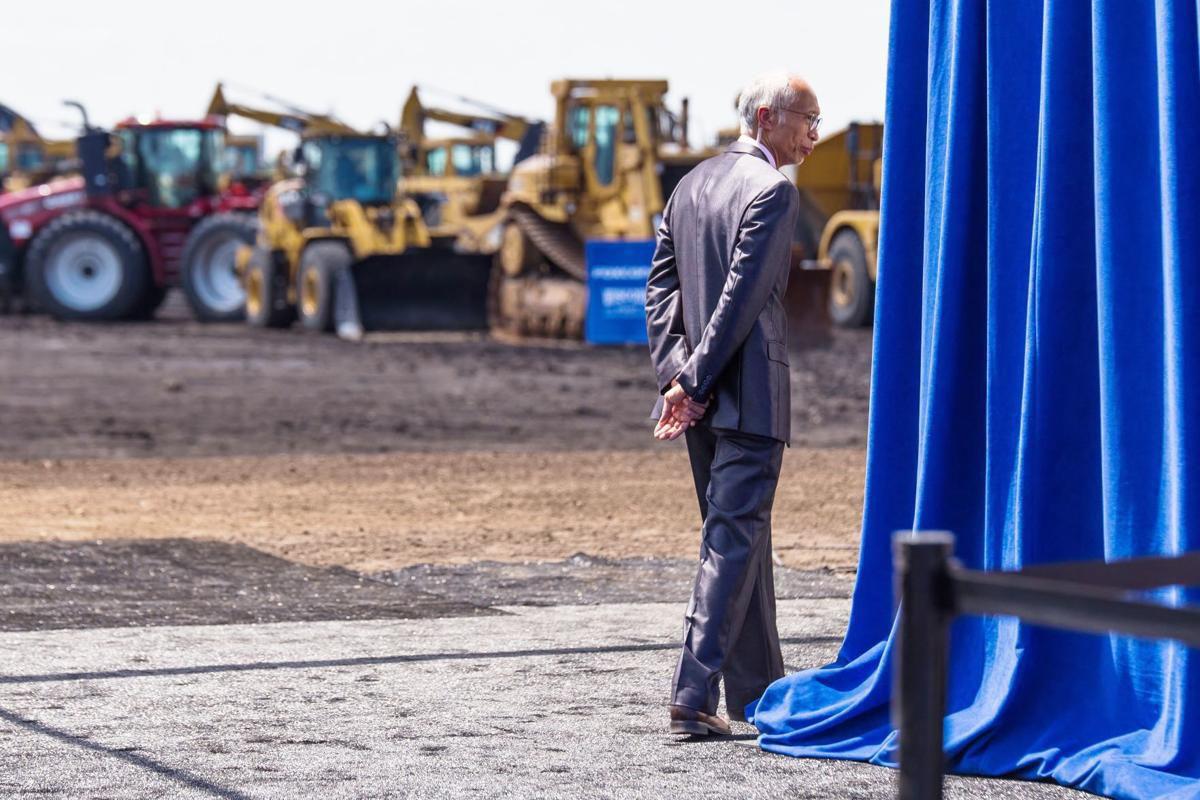 MOUNT PLEASANT — Foxconn executive Louis Woo has "relinquished his project responsibilities to focus on addressing some personal matters," the company confirmed to The Journal Times.
Woo has been one of the major faces for the Foxconn Technology Group in Wisconsin and its development in Mount Pleasant. Woo also served as a special assistant to Foxconn founder and former Chairman Terry Gou before Gou decided to step down from the day-to-day operations to run what ended up being an unsuccessful campaign to become president of Taiwan.
In a statement released to The Journal Times, Foxconn stated:
"We can confirm that Dr. Louis Woo, whose invaluable contributions have established a strong foundation for the Wisconsin project and have set the stage for Wisconn Valley to be the center of a high-technology hub supporting thousands of Wisconsin jobs, has relinquished his project responsibilities to focus on addressing some personal matters."
Foxconn did not state specifically what the personal matters were or if this change is permanent or temporary.
In a statement to The Journal Times, Racine County Executive Jonathan Delagrave said: "We're sorry to hear Louis is stepping back from his project duties. We've enjoyed a great working relationship with him and wish him all the best.
"Foxconn leadership," Delagrave continued, "has reiterated to us their commitment to the Wisconn Valley Science and Technology Park under construction in Racine County. We look forward to continue working with them to make the project a success."
Foxconn's statement goes on to say:
"Dr. Jay Lee, who is the deputy chairman and board member of Hon Hai Precision Co. Ltd. (Foxconn), has assumed project leadership. He is supported by a team of capable professionals who will all continue working alongside our state and local partners towards the joint success of this important initiative. The entire Foxconn team remains fully committed to the success of the Wisconn Valley Science and Technology Park and the company's significant investments in the state of Wisconsin."
Lee is an artificial intelligence expert and a University of Cincinnati professor who was named to a Foxconn leadership group earlier this year.
Before a shovel was put into the ground to build the proposed manufacturing and research campus in Mount Pleasant, Woo publicly represented Foxconn by meeting with local and state officials — including then-Gov. Scott Walker, Mount Pleasant Village President Dave DeGroot and Delagrave — multiple times during the course of negotiations for the development agreement.
Woo has also met with Gov. Tony Evers and signed a memorandum of understanding with Racine Mayor Cory Mason in March, which promised that the city and Foxconn would work together to pursue public/private partnerships.
Although Delagrave knew about Lee's increased responsibilities and duties, he said he did not know about Woo stepping down until Sept. 4.
Be the first to know
Get local news delivered to your inbox!