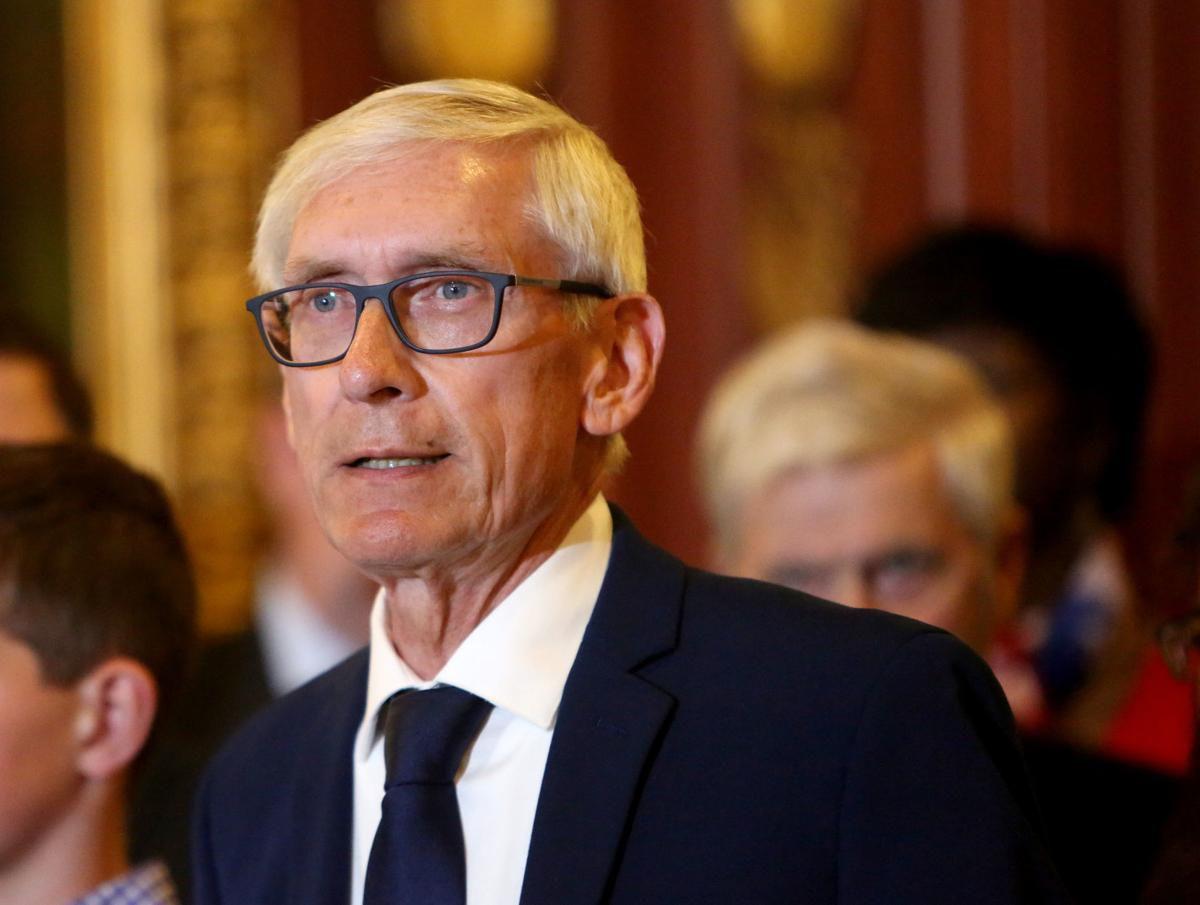 MADISON — In the wake of dual mass shootings in Texas and Ohio, Democratic Gov. Tony Evers called on Republicans to take up new gun control legislation imposing universal background checks and a so-called red flag law.
Evers joined Attorney General Josh Kaul in offering tepid support Aug. 5 for red-flag laws, which permit police or family members to petition state courts to order the temporary removal of firearms from people who present a danger to others or themselves. He also called for background checks that would cover "every sale" of a weapon.
Wisconsin currently does not require private sellers to conduct a background check when transferring a firearm. Gun dealers must contact the Wisconsin Department of Justice to conduct a background check to sell a handgun, and the FBI to sell a long gun.
As the governor admitted, any gun-related measures are almost certain to face stiff opposition in the Republican-controlled Assembly and Senate.
"The bottom line is our Legislature has avoided this issue totally," Evers told reporters in Wauwatosa. "We need to know that the other side is going to take this issue seriously."
Evers underscored that Wisconsin is not immune to mass shootings, noting that Aug. 5 marked the seventh anniversary of an attack at a Sikh temple in Oak Creek that left seven dead, including the perpetrator.
Assembly Speaker Robin Vos, R-Rochester, and Senate Majority Leader Scott Fitzgerald, R-Juneau, did not respond to requests for comment.
Their Republican counterpart in Washington, U.S. Sen. Ron Johnson, R-Wis., stopped short of calling for stricter gun control measures such as universal background checks, but did signal support for red-flag laws.
Johnson in a statement said Americans must "seriously re-evaluate how our society treats mental illness to keep firearms out of the hands of people who pose a danger to themselves and their communities."
President Trump in remarks to the nation offered support for red-flag legislation. U.S. Sen. Lindsey Graham, R-South Carolina, said he intends to introduce legislation aimed at incentivizing states to pass red-flag laws.
Kaul, a Democrat, renewed a push for red-flag laws, citing public support for the laws as well as for universal background checks.
But while red-flags laws may be gaining traction, Evers and others have expressed skepticism about such laws stripping Americans of their constitutional rights.
"Clearly, when you take away people's rights ... that's something we have to consider," Evers said.
Gun rights advocates argue red-flag laws are constitutionally dubious and that they infringe upon people's rights before they have committed a crime.
Some civil rights groups have warned that such laws could give police broader authority to search property, or lead to coerced mental health evaluations.
Proponents, however, say law enforcement and family members should be allowed to take action before someone commits an atrocity.
Vos has previously said he is open to the idea of a red-flag law, but that he's concerned about the scope being too broad. When advocates pushed for such legislation earlier this year, Fitzgerald said he was concerned over any proposal that allowed the government to take firearms away from citizens without due process.
Evers stopped short of calling for a special session of the Legislature to take up legislation addressing gun violence. In 2018, his Republican predecessor, Scott Walker, convened the Republican-controlled Legislature to pass a $100 million school safety plan in the wake of a school shooting in Parkland, Florida, that left 17 people dead.
The package included grants for schools to enhance building security and to increase coordination between schools and law enforcement.
After news of the most recent mass shootings, some members of Wisconsin's congressional delegation took to social media.
Rep. Gwen Moore, D-Milwaukee, called the shooting in El Paso "an act of domestic terrorism by a white supremacist" and argued Trump's incendiary rhetoric makes him "complicit" in the shootings.
Sen. Tammy Baldwin, D-Madison, called on Senate Majority Leader Mitch McConnell, R-Ky., to give legislation imposing universal background checks a floor vote. Baldwin also supports red-flag laws.
Rep. Mike Gallagher, R-Green Bay, said he was "heartbroken" at news of the shootings, but stopped short of proposing any legislation.
"My prayers are with the victims, their families, and the brave first responders who pushed to confront these disgusting and hateful acts," Gallagher wrote.