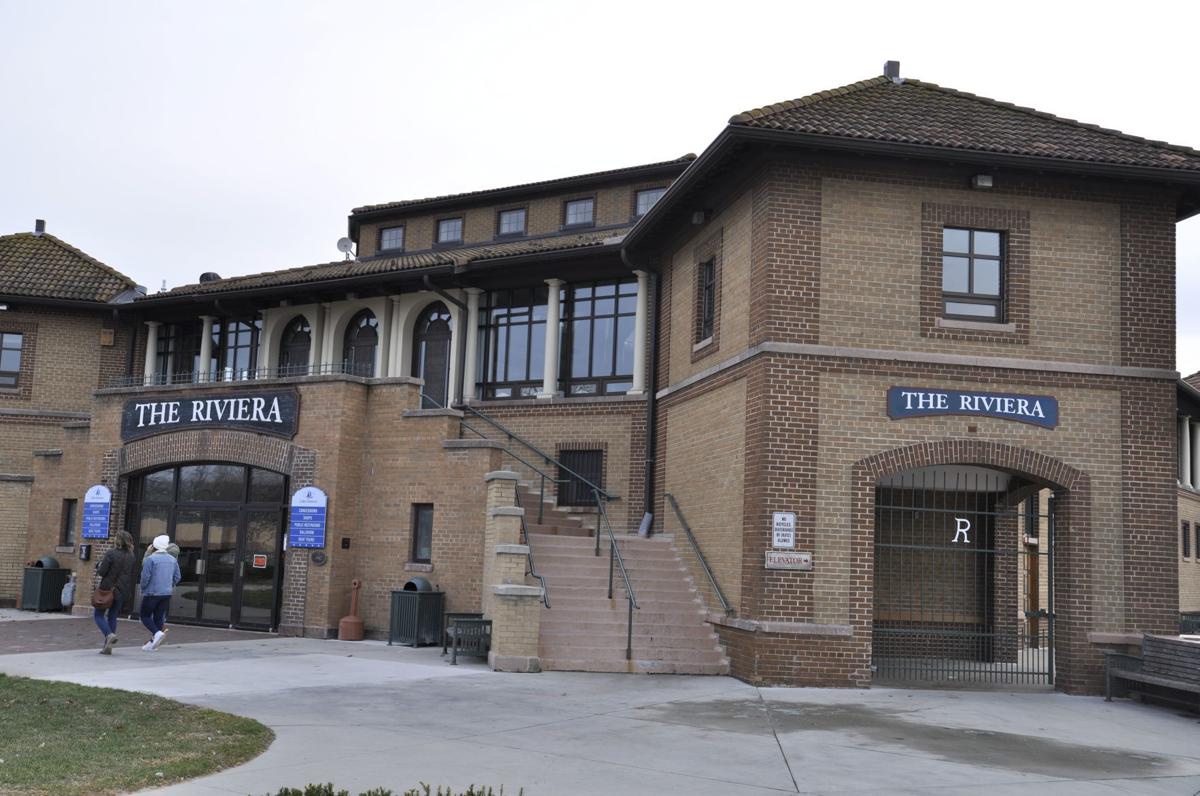 When it comes to future activities at the Riviera in Lake Geneva, most people want the lakefront landmark to be a place to enjoy a meal, listen to music or be creative.
Those are the results of a community-wide survey in which about 500 people provided feedback on a proposed renovation and updating of the city-owned tourism center.
Although detailed survey results have not been released, MSI General Corp., the city architect for the Riviera project, discussed some findings May 14 at a City Council committee meeting.
City officials also announced plans for a June 5 community workshop where aldermen plan to discuss the project with city employees and others associated with the Riviera, including shop owners and past contractors doing business at the facility.
The workshop scheduled for 5 p.m. to 7 p.m. June 5 in the police training room at City Hall is open to the public, and Aldermen Doug Skates encouraged his fellow council members to bring ideas from their constituents.
"Aldermen have opinions and have been getting feedback from constituents," Skates said. "I would like to have an open discussion to get what you're hearing in the neighborhoods."
The city is planning an overhaul of the Riviera building that could cost $5 million, based on early projections.
City officials have not identified a funding source to pay for the project, and they have not decided details of the project, although roof replacement is expected to be the first job.
MSI General representatives discussed some results of the survey during a May 14 meeting of the city council oiers, harbors & lakefront committee meeting. The survey was conducted over several months ending in April.
Adam Wolfe, project manager for MSI General, said most people who completed the survey were full-time Lake Geneva residents aged 65 or older.
Of those, most indicated that they care more about preserving the historic integrity of the building than they do about the cost of the renovation project. Wolfe said most also said activities they would like to see at the Riviera involved music, food and community art projects.
As far as the building itself, Wolfe said renovations that survey respondents want are improved elevators, upgraded restrooms and better access to different areas of the building.
"It basically boils down to food, music, activities and updates, whether that be accessibility, bathrooms and elevators — things of that nature," Wolfe said.
The contractor has not yet released full survey results.
The survey was available online at the city's webste, and it also was distributed at several local businesses.
Alderwoman Shari Straube said she did not receive a survey.
"I would assume that it went out to all Lake Geneva residents," Straube said. "But it obviously didn't."
Skates said the city informed residents about the survey at many public meetings and elsewhere. He also said the deadline for completing the survey was extended more than once to increase participation.
"We reached out, reached out, reached out," he said. "I felt like we saturated as much as we could."
More community meetings to discuss the Riviera project are expected in the coming months.
Construction work is scheduled to begin later this year, with roof replacement identified as the first priority.
Be the first to know
Get local news delivered to your inbox!