Being a mailboat jumper for Lake Geneva Cruise Line's mailboat tours requires some speed, agility and public speaking skills.
About 10 area youths recently tested their skills to determine if they had what it took to be a mailboat jumper for the cruise line's mailboat tour season.
Officials from Lake Geneva Cruise Line conducted the company's 105th mailboat jumper tryouts, June 9, seeking five to six jumpers to deliver mail to lakeshore residents throughout the summer.
"Most of these guys will do an average of two or three days a week," mailboat captain Ray Ames said. "It is seven days a week and holidays."
Ames said the mailboat jumpers must be agile and have a bit of a fearless streak.
"They can't hesitate," Ames said. "They have a split second timing-wise to get on the pier, make the exchange and get back on the boat."
Ames said the jumpers are required to have good speaking skills as they also serve as tour guides during the boat cruises.
During the tryout, the mailboat jumper candidates were asked to narrate historic information about some of the properties along the lakefront area.
"They have to have an outgoing personality and be good with customers," Ames said. "They have to be able to deliver the narration real effectively, preferably by memory."
Mailboat captain Jeff Clapp said some consideration is given to the candidates who are trying out for the first time.
Candidates are required to work for Lake Geneva Cruise Line for at least a year before trying out to become a mailboat jumper.
"We got rating sheets every time they jump," Clapp said. "We have to give some of the rookies a break compared to some of the more experienced people. We're not expecting the same level of performance."
for the first timeSeveral of the candidates were trying out for the first time, June 9.
First-time candidate Erin Hensler said even though the tryout was challenging, it was also enjoyable.
"It's a little faster than what I thought it would be, but overall it's exciting," Hensler of Lake Geneva said. "It's a good experience. I'm definitely glad I came out."
Marissa Torres-Raby of Delavan said she also enjoyed her first experience trying out to be a mailboat jumper.
"It's really nerve wracking, but at the same time it's fun," Torres-Raby said. "It goes really fast, so you think it's a lot worse than what it really is."
Annie McEneany of Lake Geneva said her sister, who is a former mailboat jumper, encouraged her to participate in the tryouts.
"She was like, 'Annie you have to do this,'" McEneany said. "So I was like, 'I have to do it.'"
McEneany said the opportunity to possibly follow in her sister's footsteps was a fun experience.
"It's been interesting. I'm really enjoying it," McEneany said. "I really like trying new things, so it's really exciting."
Returning mailboat jumper enjoys his job
Sid Pearl of Park Ridge, Illinois said he was seeking his second summer working as a mailboat jumper. He said this is the fourth year he has worked for Lake Geneva Cruise Line, and last summer was his first year being a mailboat jumper.
"It's just the coolest summer job anyone could ask for," Pearl said. "Everything about it is amazing."
Pearl said the key to being a quality mailboat jumper is having strong athletic ability and good people skills.
"You want to connect with the audience a little bit, but other than that you have to be really agile and be good on your feet because you have to move around quite a bit," Pearl said. "So those are probably the two main challenging aspects."
Pearl admits that he did land in the water four times during his first year of mailboat jumping. He said jumpers are prepared just in case they end up plunging in the water.
"All the piers we deliver at, we make sure there's a swim ladder so we just climb back up to the pier soak and wet," Pearl said. "The boat circles around so you can hop back on."
Enjoyable experience for visitors
Lake Geneva Cruise Line conducts its mailboat tours aboard the U.S. Mailboat Walworth from June 15 through Sept. 15, beginning at 10 a.m. each day.
Ames said each mailboat tour lasts about two and a half hours, and mail is delivered to about 50 homes along the lakefront area.
He said the tour gives people an opportunity to view some of the historic homes along the lakefront and to see if the mailboat jumpers will end up in the water.
"It's very relaxing. The mailboat is particularly entertaining," Ames said. "You get to see the estates around the lake and hear about the history of them. With the mailboat tour, they get the added aspect of seeing the jumping."
Ames said the City of Lake Geneva began offering mailboat delivery in 1916 when there were about 70 homes around the lake.
"Now there's thousands of homes out here, but we continue to deliver to about the same number," Ames said. "In fact, some of the same houses have gotten mail by boat throughout the entire history of the mailboat delivery."
Ames said the mailboat jumpers retrieve the mail from the Lake Geneva Post Office each morning before the tours.
"They have the mail set aside. The mailboat jumpers go up there and sort it all out," Ames said. "They get it all laid out in order, then bring it down here."
Watch now: The 2021 Geneva Lake mailboat tryouts in video and photo (including the bloopers)
Lake Geneva Mailboat tryout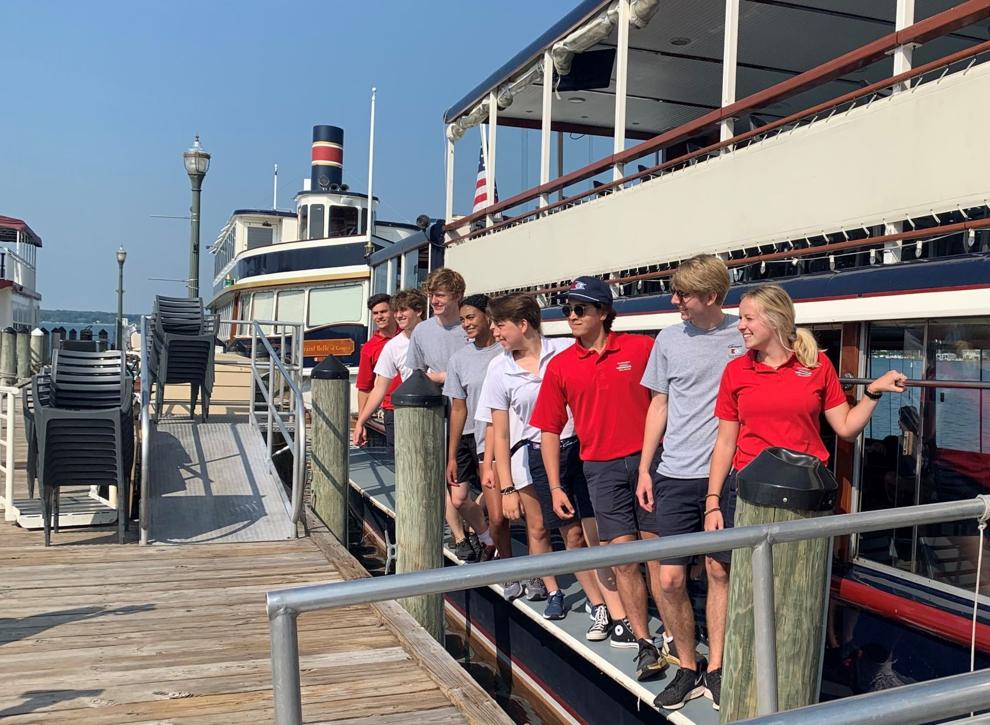 Lake Geneva Mailboat tryout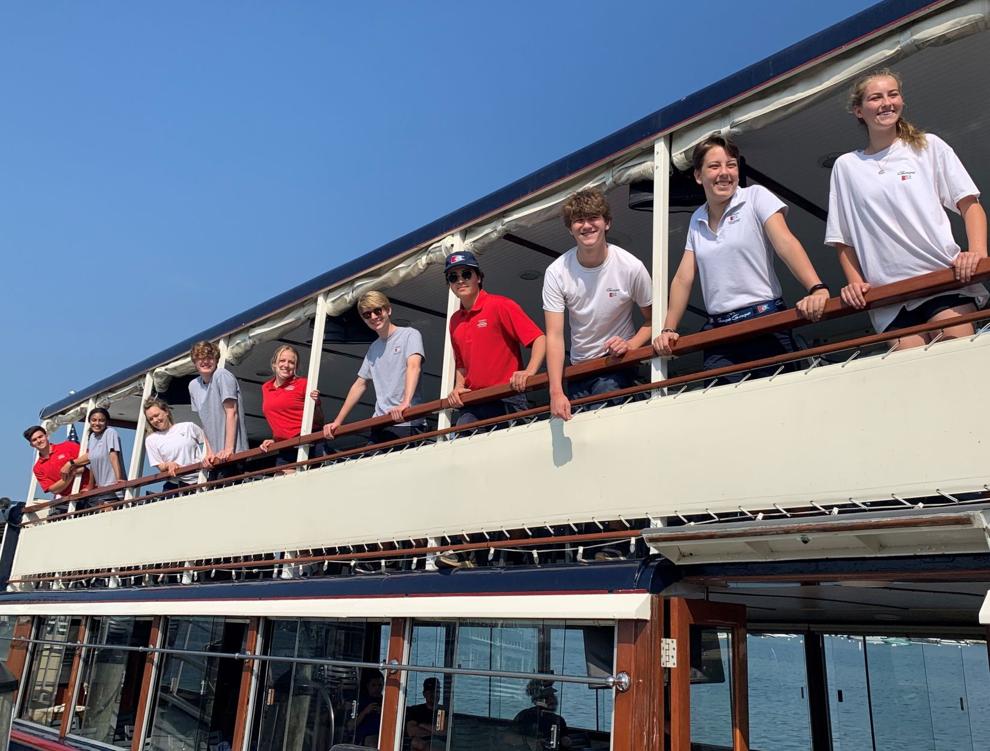 Watch now: Best of the Geneva Lake 2021 mailboat tryouts
Lake Geneva mailboat tryouts
Lake Geneva Mailboat tryouts
(The one to watch even if it's possibly staged) Lake Geneva Mailboat tryout bloopers
Lake Geneva Mailboat tryout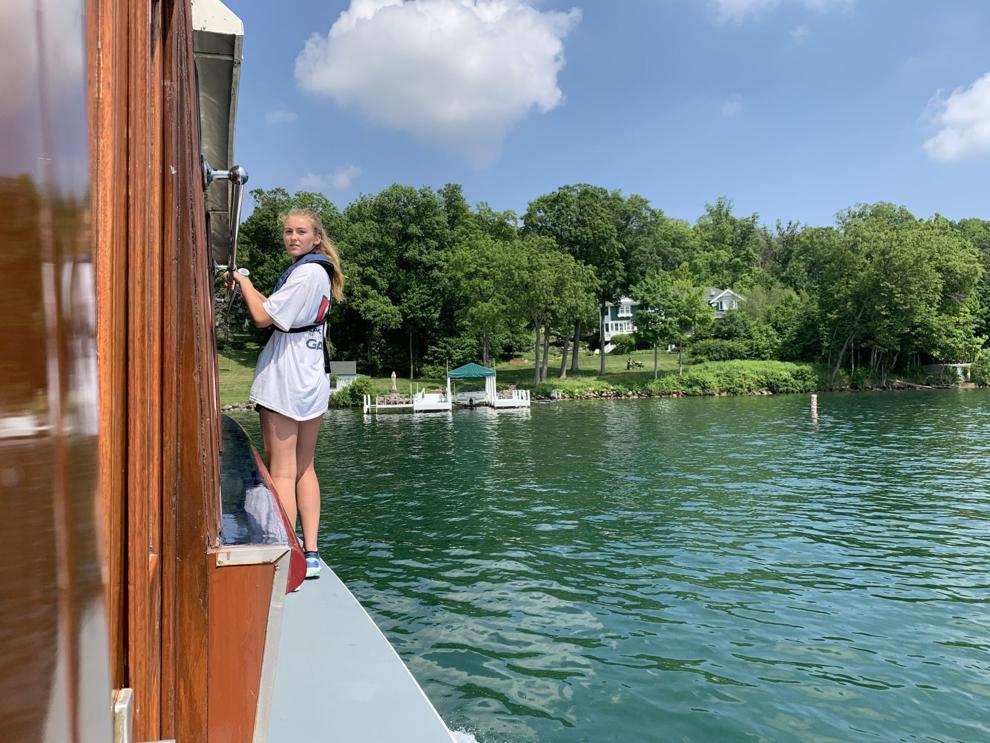 Lake Geneva Mailboat tryout
Lake Geneva Mailboat tryout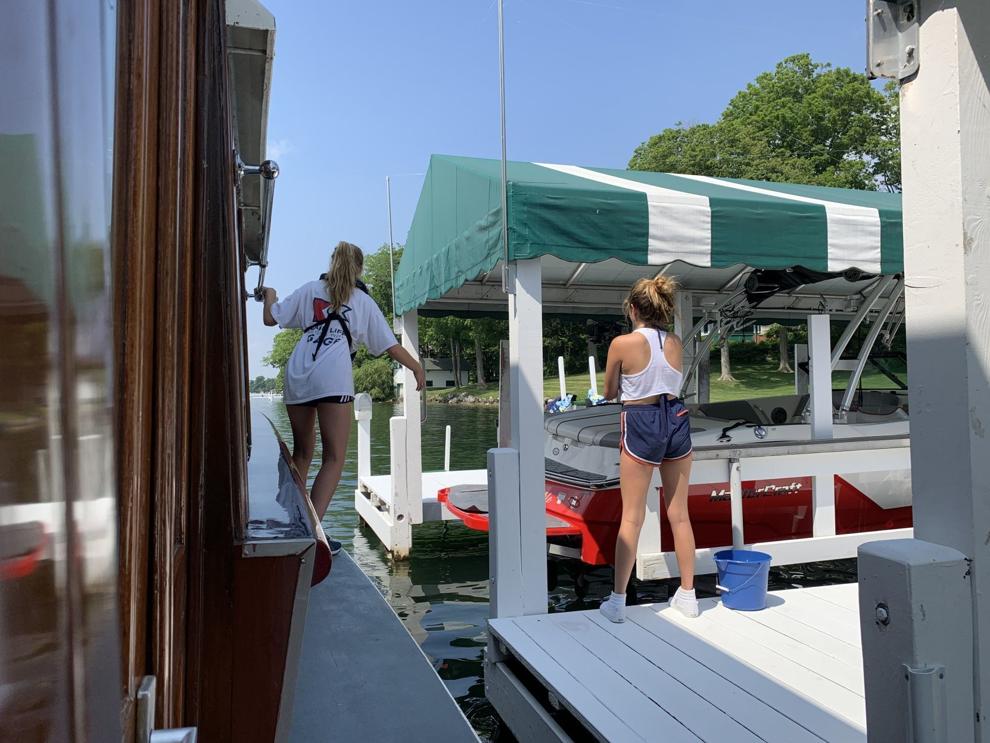 Lake Geneva Mailboat tryout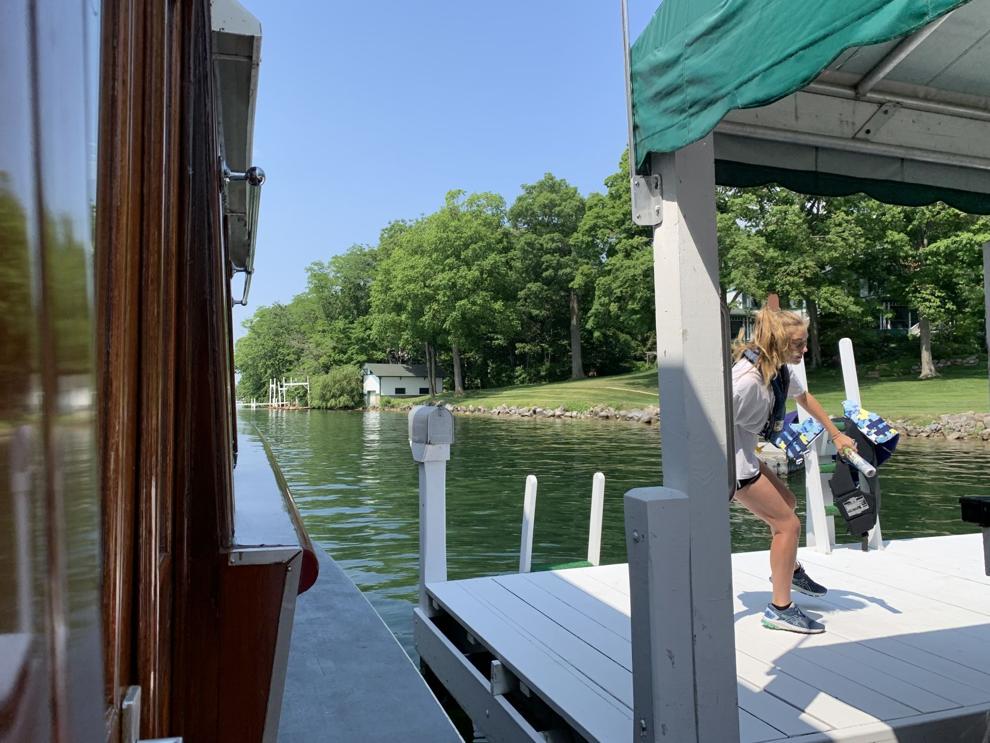 Lake Geneva Mailboat tryout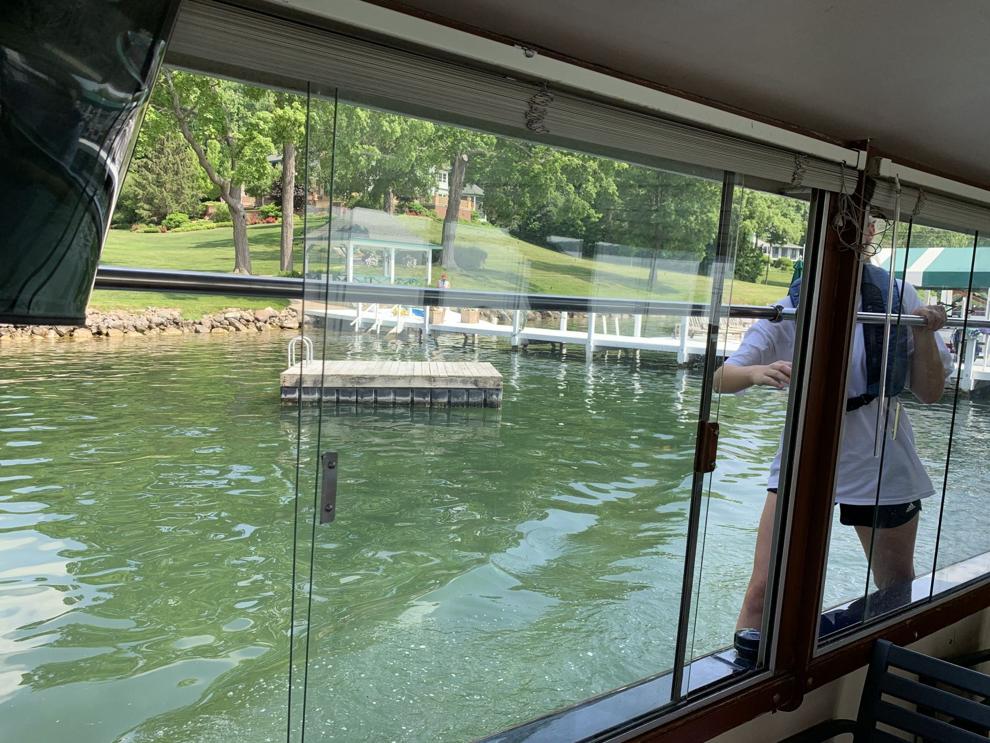 Lake Geneva Mailboat tryout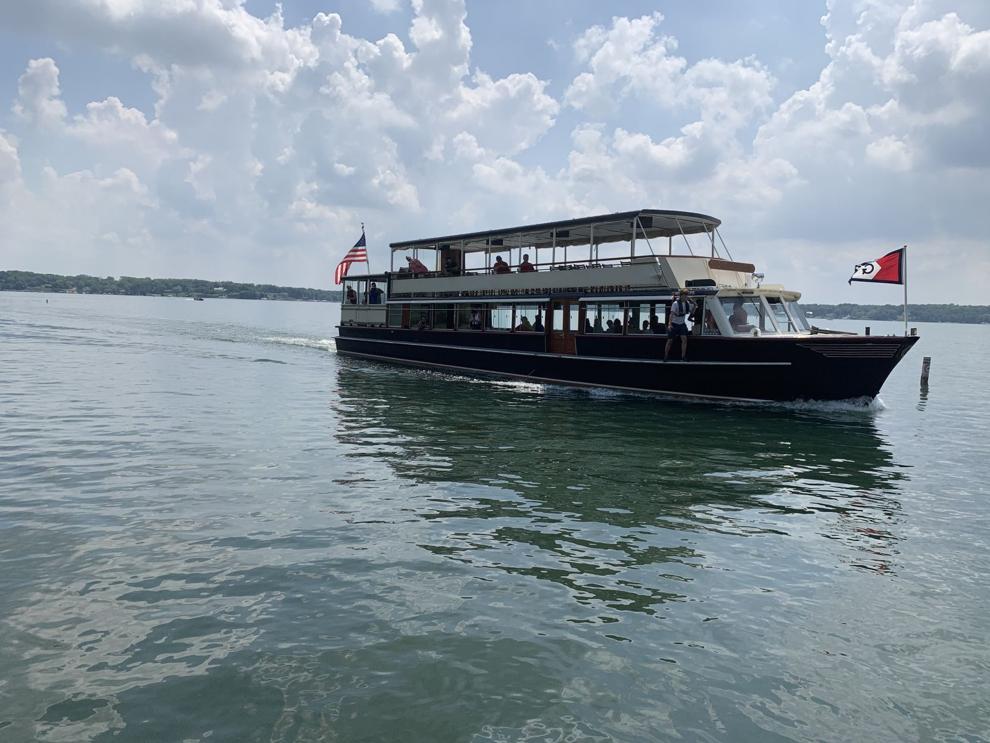 Lake Geneva Mailboat tryout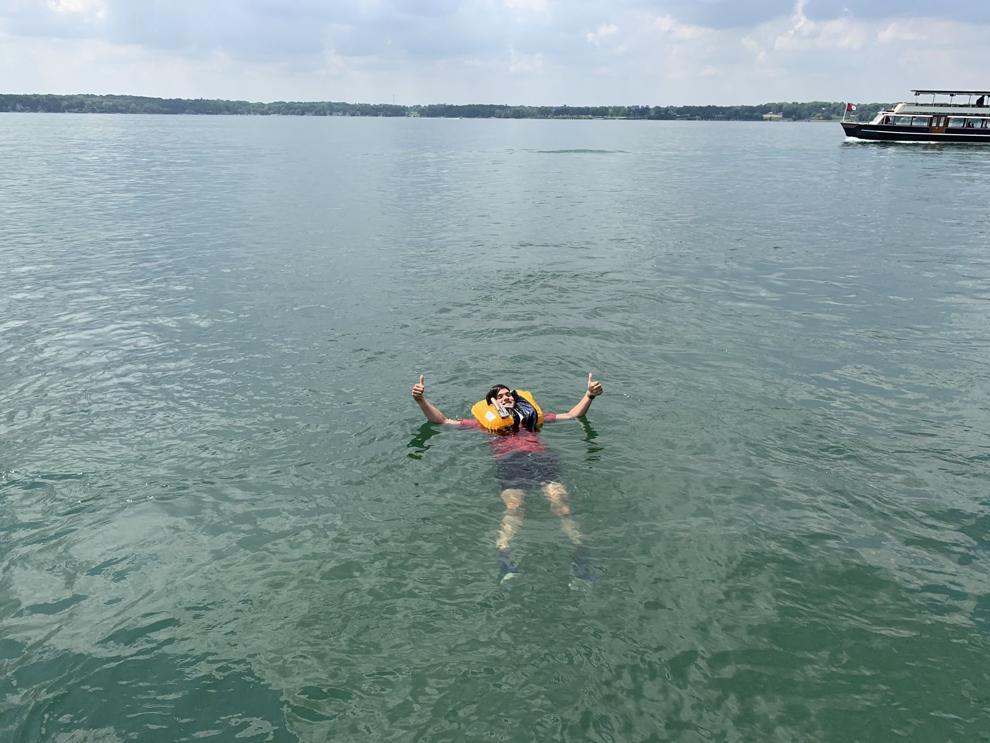 Lake Geneva Mailboat tryout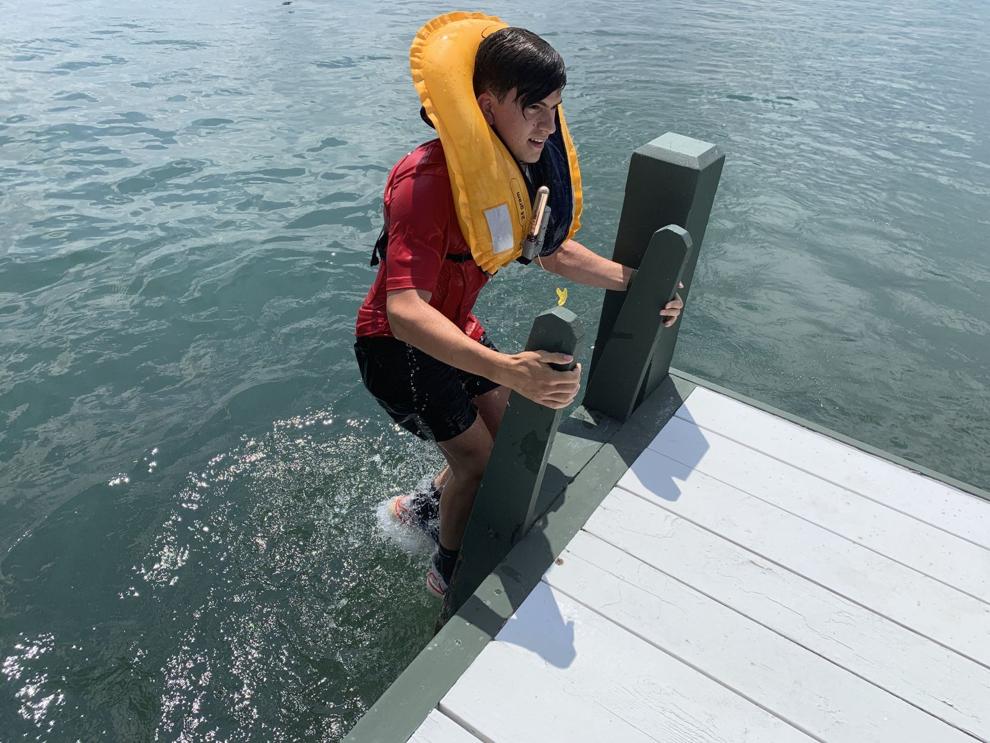 Lake Geneva Mailboat tryout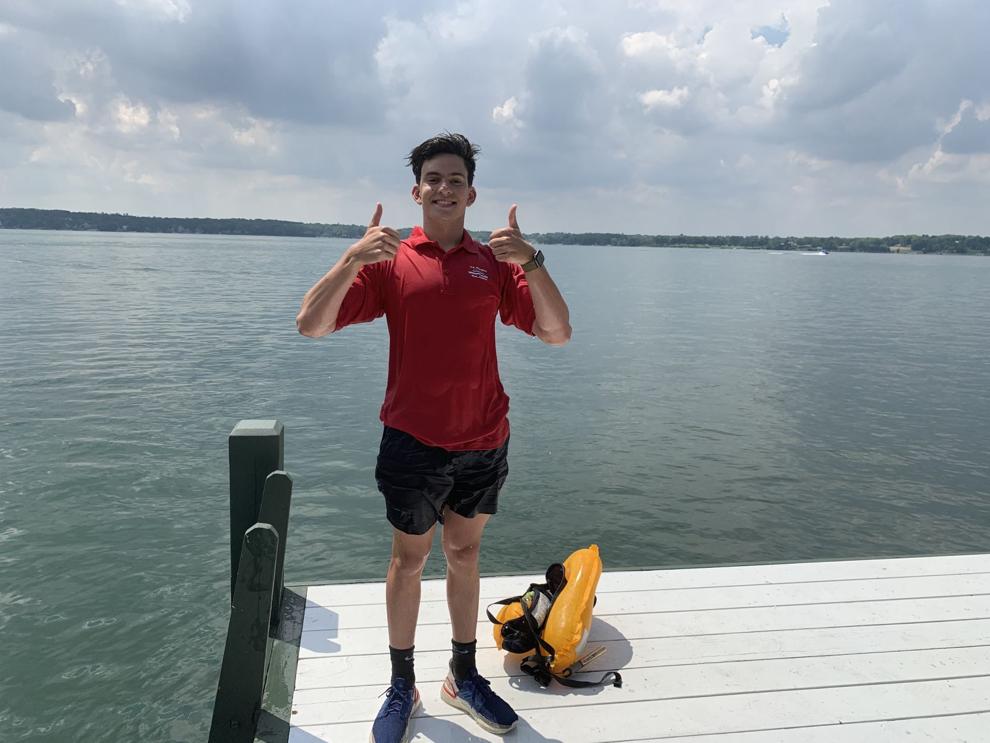 Lake Geneva Mailboat tryout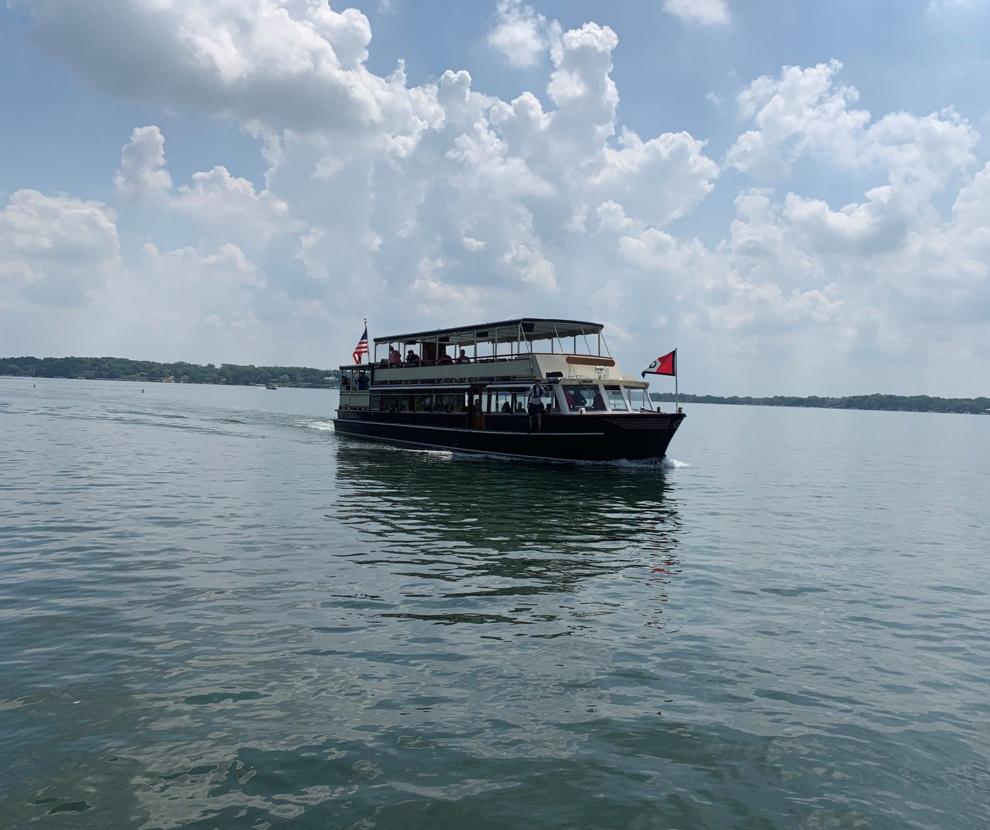 Lake Geneva Mailboat tryout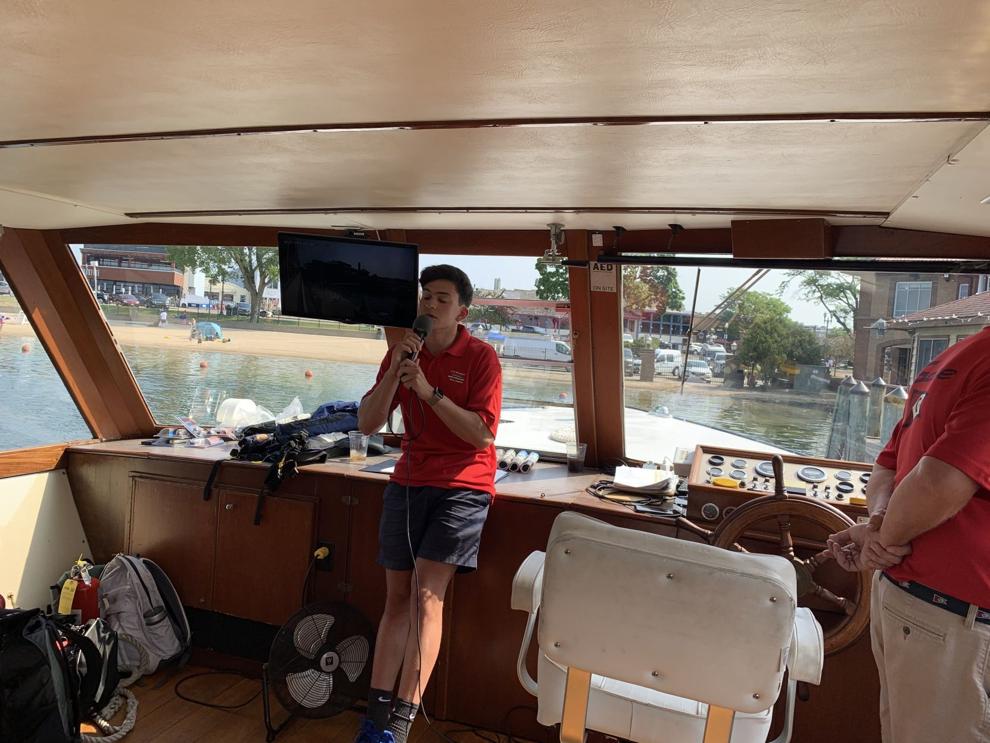 Lake Geneva Mailboat tryout