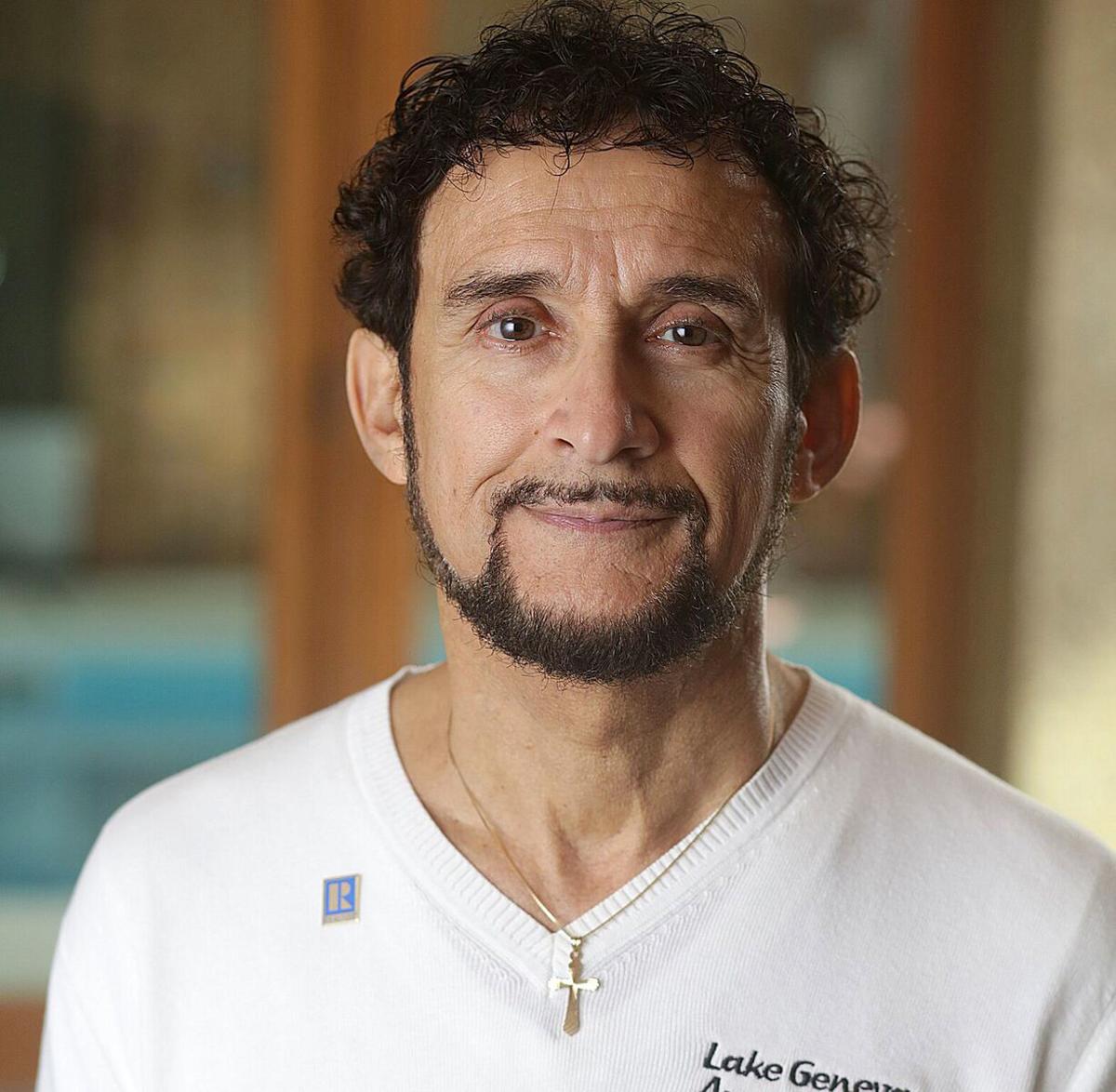 This month, Welcome Home asked Sal Dimiceli Sr., broker/owner of Lake Geneva Area Realty, about the current local real estate market.
Note: The following has been edited for clarity and brevity.
Welcome Home: Discuss the current trends in the local real estate market. Why are they happening? Sal Dimiceli Sr.: The current real estate market is strong. People have confidence in investing in real estate. Investing in real estate is safe, rewarding and you have something tangible that you can create many memories with and enjoy, all while your investment value continues to grow.
There is a trend where people are moving to our area full-time, not just for a second home. These buyers are looking not only for clean air but also an improved lifestyle, where they are not spending hours sitting in traffic each day breathing exhaust fumes and living on top of their neighbors. The political atmosphere and ever-increasing taxes in Illinois seem to also be a common factor in our buyers' decisions to relocate to Southeastern Wisconsin.
New construction is strong at this time. Vacant lots that sat throughout our past recession are now selling and we are seeing new homes being built throughout our area. Builders are busy and spec homes are selling quickly.
Another strong market is the rental market. Sales continue to grow for rental buildings and larger lots which are utilized for the construction of apartment complexes. Buyers I have worked with that are purchasing these types of properties are experiencing a rapid rental rate and fill almost immediately. This shows the necessity for more rental properties in our area.
What do you think draws people to this area? Wisconsin provides what you would call elbow room. For what you would pay for a quarter-acre lot in Illinois you are able to purchase a few acres with in Wisconsin, especially in our Walworth County/lakes area. The population increase in the Chicago area has caused more people to look to the Lake Geneva area for the space, beauty and quality of life our beautiful area offers. …
Visiting Lake Geneva is like stepping into an entirely different world. Life in the Lake Geneva area is the good life. The really good days, the bright days, the memorable days happen in the Lake Geneva area. Owning a vacation home in the Lake Geneva area near the beautiful waters of Lake Geneva is where you are fulfilled. Every time you visit, you're instantly transported. Even if it's just a day trip, it feels like a real vacation, an adventure, a change in life's texture that gives you energy and renewal.
Only one thing is better than visiting — the dream of living here in Lake Geneva full- or part‐time, investing in Lake Geneva, in your life and your finances. There is a strong sense of community, incredibly peaceful moments of great natural beauty. There is something about the Lake Geneva area that makes connections with family and friends stronger and deeper.
What are some of common mistakes made by first-time home buyers? First-time home buyers do not realize the opportunity they have in regards to the lowest rates and the opportunities that lending institutions are providing them to get them into their first home. Home buyers are very educated about purchasing homes now. They are looking at homes several times and asking many questions before purchasing. I always recommend using an attorney to represent you in buying or selling your home. I would say a common mistake would be not using an attorney when buying a home. The laws that are in place by the Wisconsin Department of Regulation and Licensing really protect buyers and sellers in the contracts they have created, which are mandatory for real estate agents to use. These contracts can also be complex and should be looked over by an attorney.
Another mistake would be to not do a home inspection. I recommend a home inspection for all home buyers. When it comes to your real estate investment you do not want any expensive or potentially hazardous surprises after your purchase.
You may consider the ease of purchasing a condo. Sometimes first-time vacation home buyers do not realize the amount of upkeep that can be required and do not enjoy spending their weekends doing household chores or landscaping.
How about sellers? One of the common mistakes I see sellers make is not treating their home sale like a business transaction. It is most likely one of their biggest investments they have made in their lives, yet some sellers decide to use a friend of a friend or distant family member to represent them. Not picking the best real estate agent/team in your area to represent you is a common mistake. Choosing family or friends that are realtors in other areas or who just keep their license active but do not actively practice in our real estate market is a common mistake. Research your realtor as carefully as you would your attorney or your bank. You should choose your realtor because of their experience, their knowledge, their success.
We also advise all our sellers to de-clutter their homes. It is a common mistake that sellers make in not cleaning up before a showing and getting rid of the excess clutter. I tell my sellers that they will be moving soon anyway so you may as well start going through everything, including personal belongings and extra furniture. When buyers walk in they need to visualize themselves living in your home, not feel like they are visiting you.
The commission rate and/or additional fees is also something that should be considered when selling your home. Just because you are paying a higher commission rate and additional fees does not mean you are receiving a higher level of service. You are just paying more. I believe in realtors participating in helping their customers and clients sell by providing full service at a lower commission rate and absolutely no additional fees.
How do you see this area developing in the next few years? I have many family and friends that continue to visit and to commute each weekend to their second homes in our area. Second home sales have always been a big part of the real estate market in our area. What I see continuing to develop is more and more of these second-home owners becoming full-time residents. Like many in the area, I was born in Chicago and raised in the suburbs. I began by visiting the Lake Geneva area in 1972 and have now called this beautiful community my home for 25 years. I see our Lake Geneva area developing as construction is busy everywhere. There are many new single family houses, multifamily units and apartments that will become home for those who share in the love of our beautiful Lake Geneva.