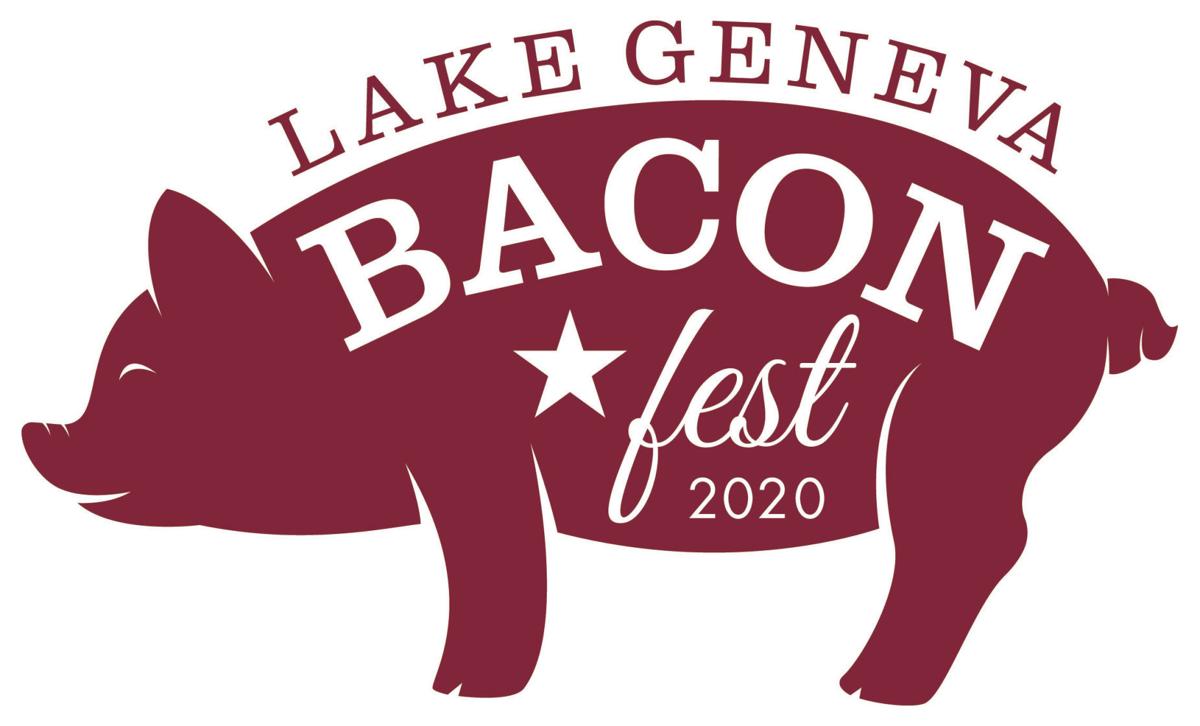 Bacon-inspired dishes will soon fill the Riviera Ballroom during Lake Geneva's first Bacon Fest event.
The Lake Geneva Regional News is hosting "Bacon Fest" on May 8 and May 9. The two-day event will start with a bacon-themed dinner at a Lake Geneva restaurant on Friday, May 8, and then continue on Saturday, May 9, from 11 a.m. to 9 p.m. During the Saturday festivities, area restaurants, grocers and others will serve bacon-inspired hors d'oeuvres inside the Riviera. 
Saturday's event will be free to attend. Hors d'oeuvres will be sold. This event is possible thanks to a $10,000 grant provided to the newspaper from the Lake Geneva Tourism Commission. The grant money was awarded on Feb. 12, and the funds will be used to promote the event outside of the Lake Geneva market to encourage visitors to come to the event and stay overnight. 
The goal of Bacon Fest is to become a staple in the Lake Geneva community that will routinely draw visitors to the area.
Amplified Digital, our parent company's digital agency, will build a five-page responsive design website for the event. We also will serve hundreds of thousands of digital ads to individuals who are likely to attend the event based on their past behaviors. These ads will appear on social media, apps and on popular websites. 
We also will promote the event on our website and our print products, which will attract plenty of local and regional visitors. We are hoping the event will provide an economic boom to our downtown and to the hotels within the city. I also think the event will be a lot of fun, and will help reintroduce people to the historic Riviera Ballroom. The Riviera is the crown jewel of Lake Geneva, and I believe it is important to highlight it as much as possible. 
The newspaper has been exploring hosting events in the community for the past couple of years, and this year we will host at least two events that we believe will benefit our community.
Bacon Fest will be held on Mother's Day weekend, which historically has been a slow weekend for the area's hotels. Our goal is to change that this year. 
The other event is a summer job fair on April 15 at the Grand Geneva Resort. During the fair, job seekers will have a chance to meet job providers within the area. For this event, the newspaper has teamed with three local high schools — Badger, Big Foot and Williams Bay. We will provide busing from the schools to the event, which will help job providers find needed summer help. The event will be open to everyone who is looking for work, not just students. 
There is a huge need for summer help in the Lake Geneva area. So far, our job providers are telling us they need to fill more than 500 positions this summer. We are still adding vendors to this event, and we expect that number to grow. The unemployment rate is incredibly low in the Lake Geneva area, and there will be plenty of opportunities for job seekers to find work.
If you have questions about either event, feel free to reach out to me at rireland@lakegenevanews.net or by calling me at 262-248-4452.
Robert Ireland is general manager of the Lake Geneva Regional News.
Riviera chain-link fence at start of project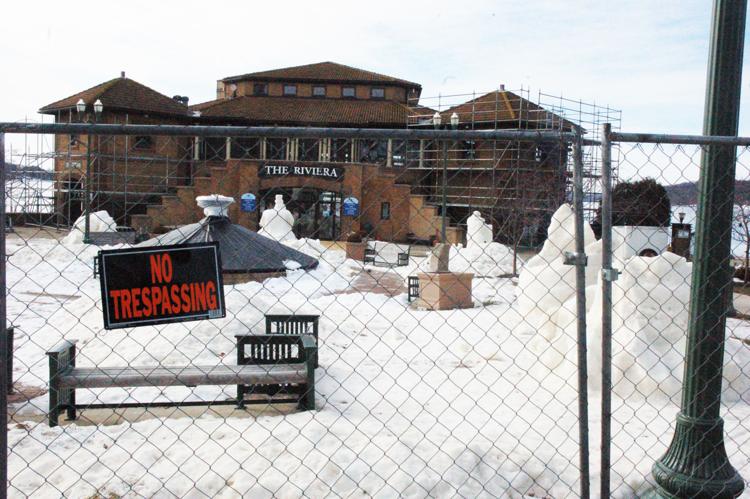 Crew member with Chicago Bears logo on hardhat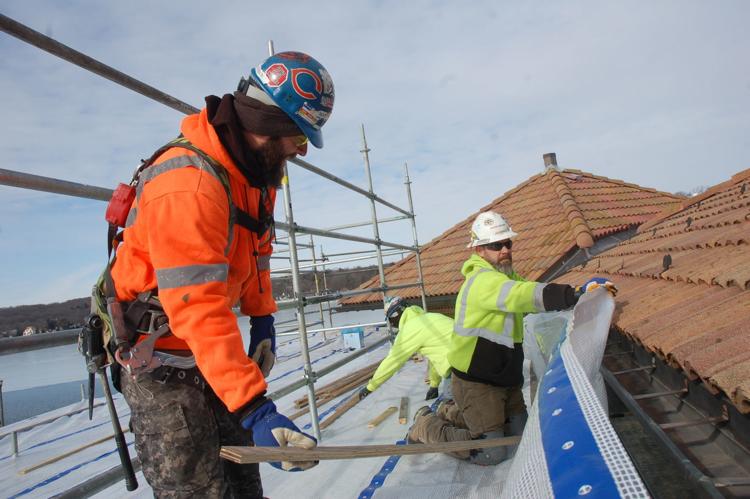 Crew member smiling on Riviera scaffolding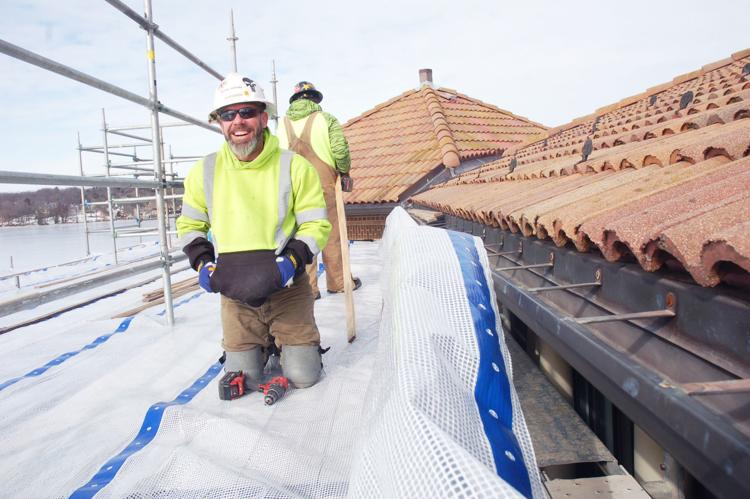 Badger Scaffold crew at rooftop of Riviera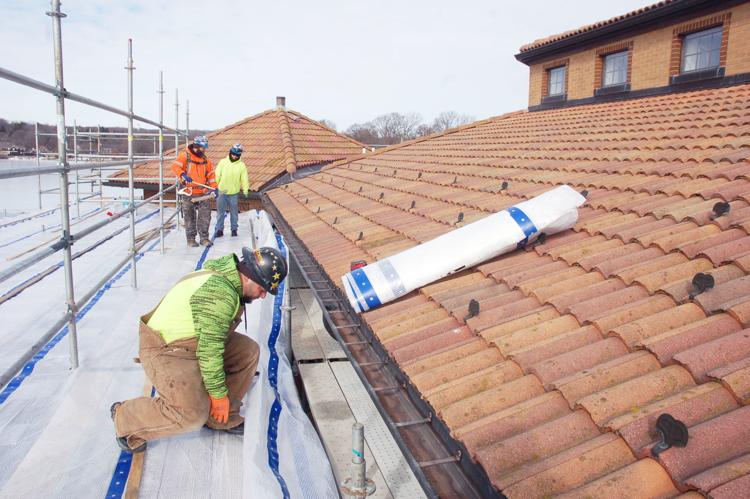 Scaffolding goes up February 2020 for historic Riviera job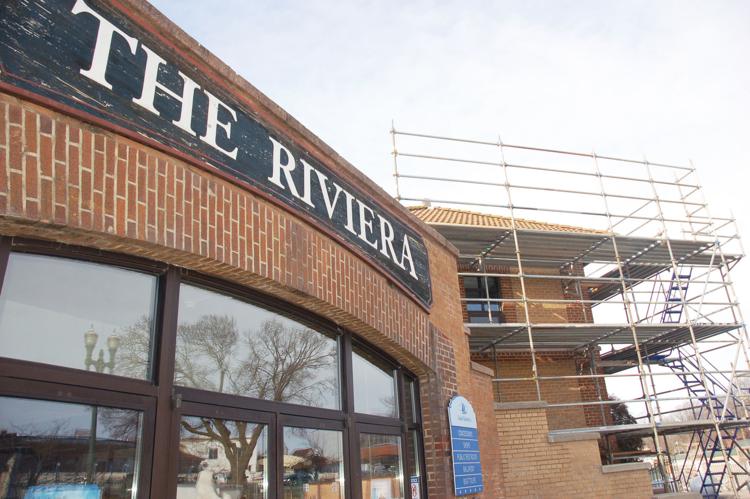 Scaffold crew members on top of Riviera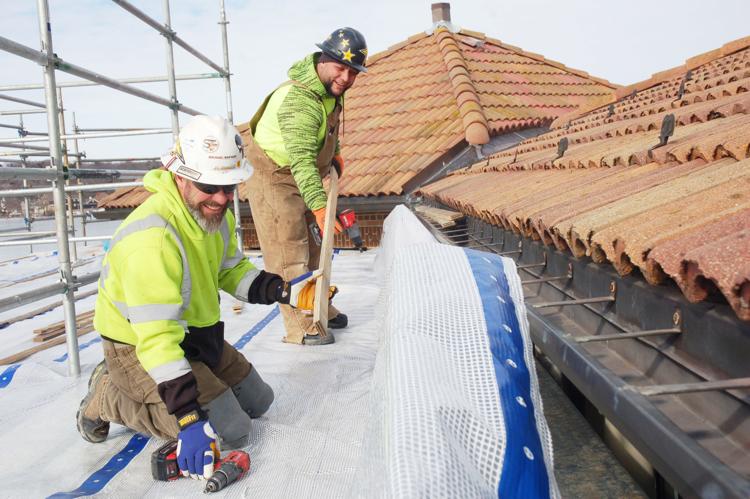 Scaffolding overlooking downtown from atop Riviera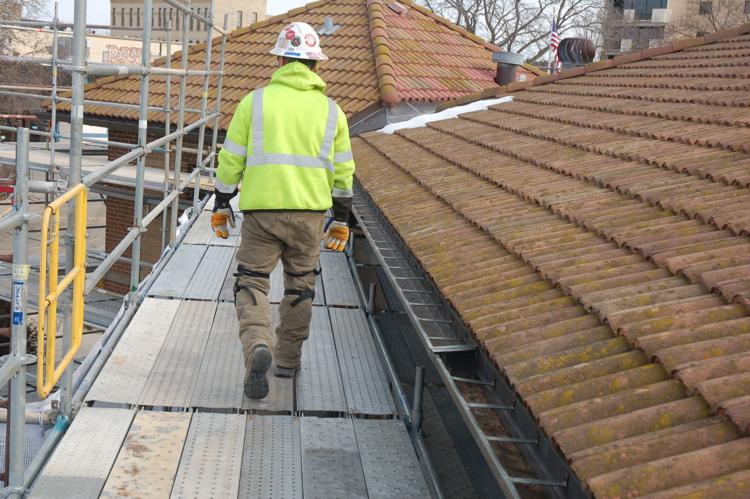 Badger Scaffold crew facing lakefront on Riviera job site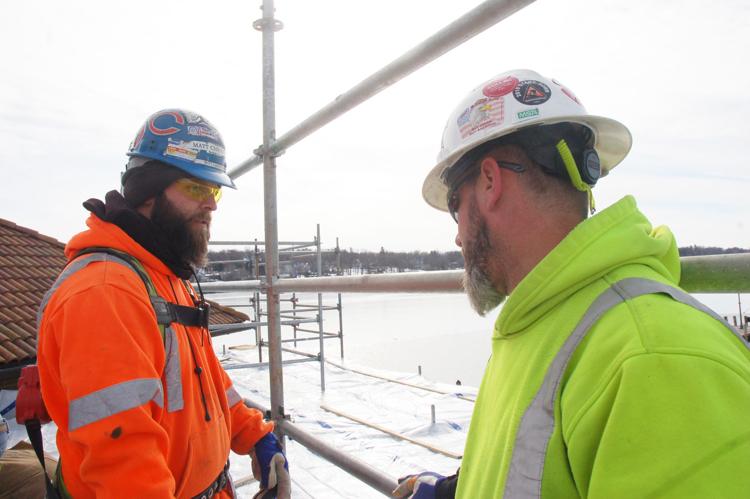 Crew member John Quinonez on scaffolding at Riviera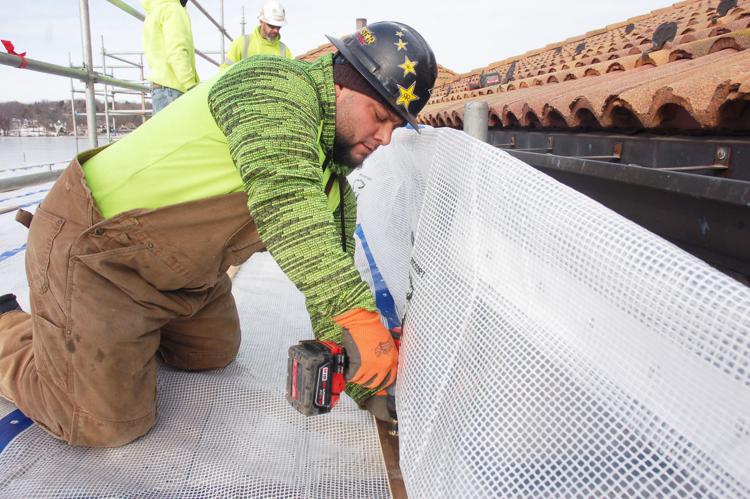 Crew member Ryan Paegelow on scaffolding at Riviera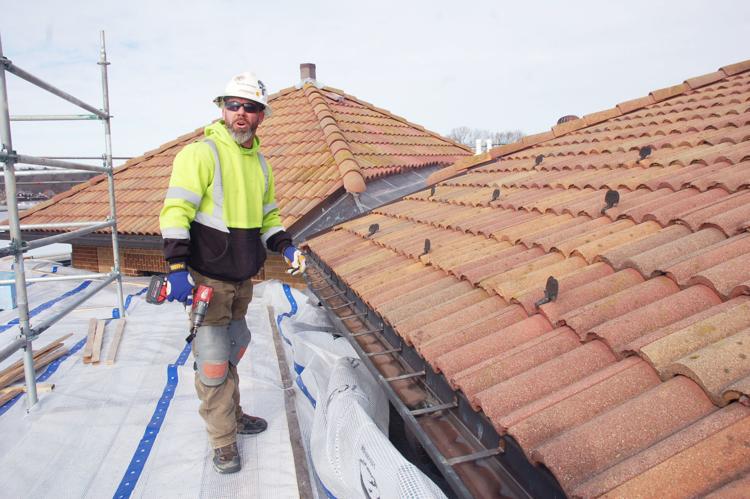 Riviera scaffolding west side of building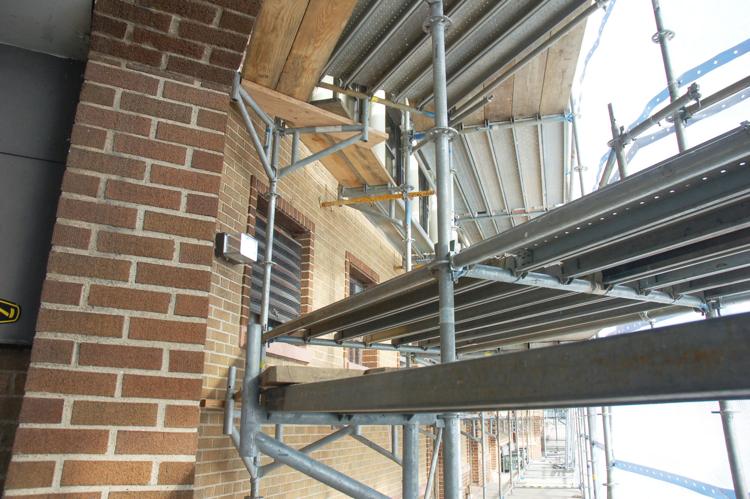 Crews enjoy mild weather at Riviera construction site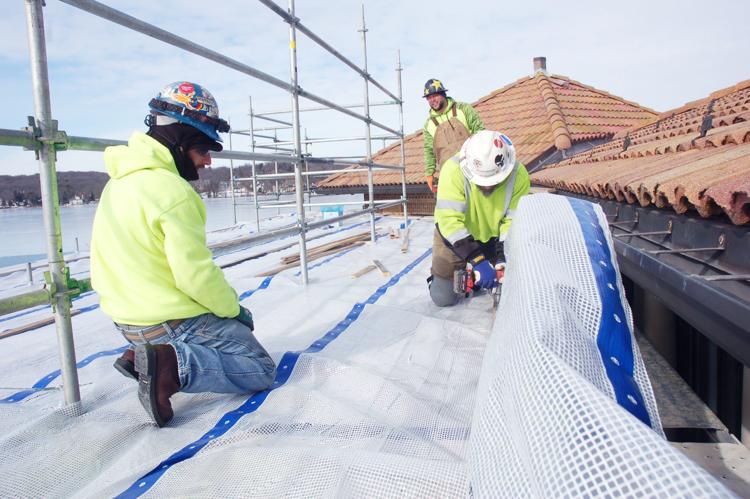 Tenting protects Riviera construction crews from winter weather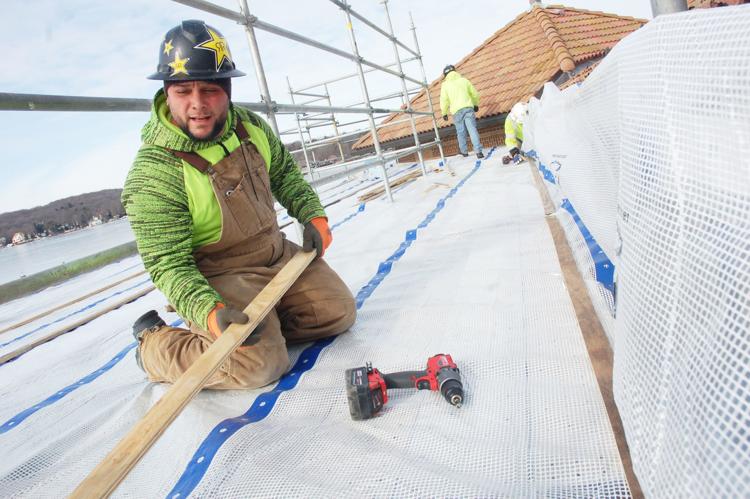 Exterior of Riviera with scaffolding to start repair job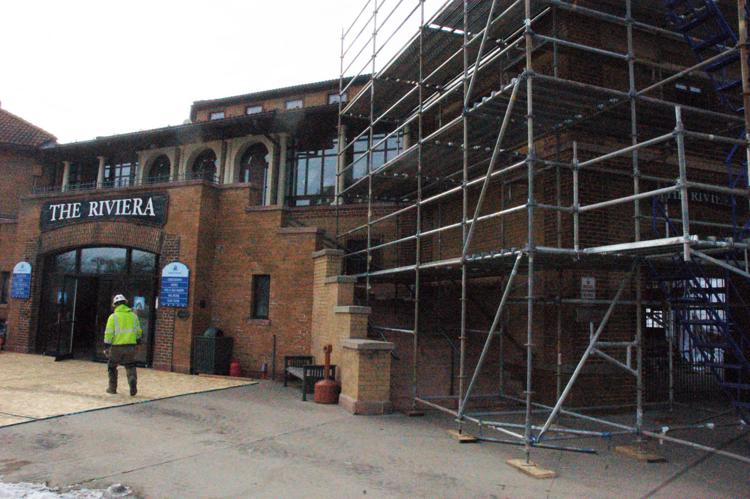 Crew members Badger Scaffold atop the Riviera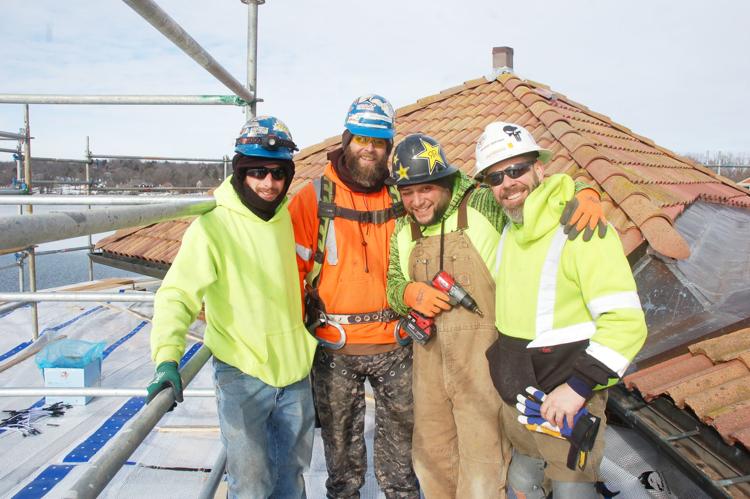 Get local news delivered to your inbox!
Subscribe to our Daily Headlines newsletter.