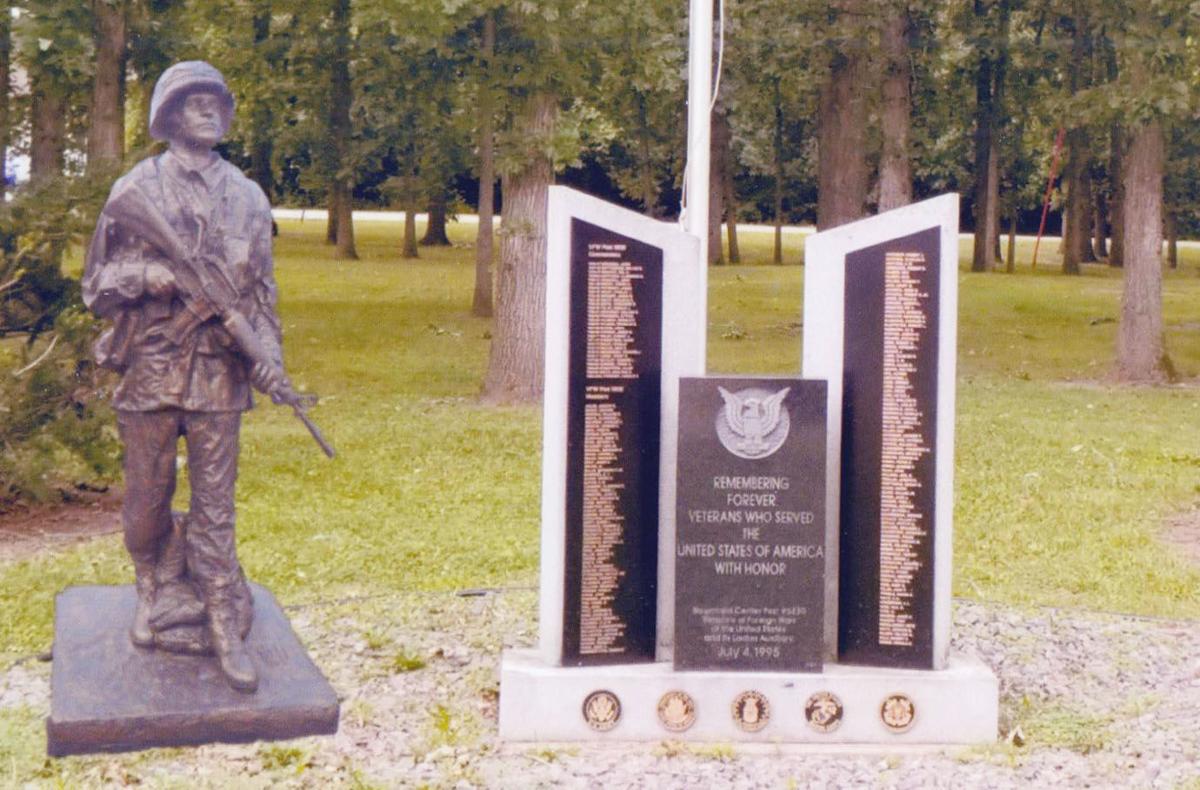 BLOOMFIELD — A fundraiser is planned to help a local service group push past its donation goal to purchase a veteran statue.
The fundraiser will be held at Culvers, located at 151 N Wells St., in Lake Geneva from 5 p.m. to 8 p.m. March 5. All proceeds from the event, up to $2,000, will be matched by Modern Woodmen.
The group is aiming to raise $7,000 for the purchase and delivery of the statue. They also are planning to purchase a bench and a light to go next to the memorial.
So far, Modern Woodmen has raised $3,654, and the down payment for the statue is about $1,875. The group still has to raise $3,346 to reach their goal. With the matching $2,000 pledge, the group is hoping the Culver's fundraiser could provide the last of the needed funds.
"I am hoping that we make as much as we can to cover the expenses for the statue," Modern Woodmen member Rich Olenoski said. "I hope that we make enough money to be able to put the security lights there and to buy a bench later on."
According to Olenoski, the group has also set up a bank account to help raise the money needed for the statue. They have set up an account with BMO Harris Bank in Lake Geneva under the Bloomfield Village Statue Fund.
"Any donation will be helpful and appreciated," Olenoski said.
As proposed, the statue would stand next to an existing veterans memorial outside the village post office at N1265 Park Road.
Discussion about a statue honoring veterans started last year, when village officials expressed a desire to emulate a life-sized statue of a soldier standing in Delavan.
Bloomfield's Parks, Lakes, and Recreation Committee endorsed the plan. However, the village voted down funding for the proposal.
Village Board member Rita Marcinkus has supported the statue being built. She was one of the committee members that recommended the statue have lights around it to deter vandalism. However, she doesn't want the money to come from taxpayers.
"As long as they are not charging the village to do the work," Marcinkus said.
After village leaders voted down funding for a statue, the Modern Woodmen group decided to change directions and raise private donations. One of the groups that has provided a donation is the American Legion Post 183 in Genoa City.
"It will really enhance the monument," Legion Member Ed Duesing said. "It will be a good addition."
Plans call for purchasing the statue from SVJ Creative Designs, a Minnesota company. The statue will stand just over six feet and weigh about 1,200 pounds.
If Modern Woodmen can raise enough moeny, it hopes to have the statue up by Memorial Day.
Get local news delivered to your inbox!
Subscribe to our Daily Headlines newsletter.