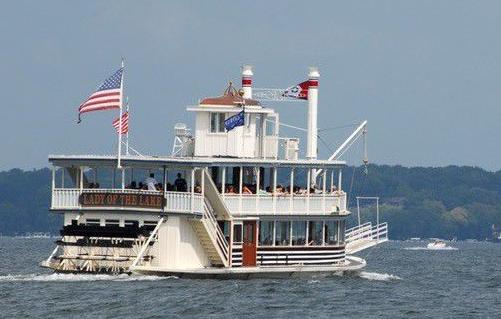 WILLIAMS BAY — Lake Geneva Cruise Line has offered a free charter cruise for graduating high school seniors, but not every school in the region is on board with the idea.
Gage Marine, which operates the cruise line, was offering high school seniors a complimentary tour around Geneva Lake on June 23, after the coronavirus pandemic cancelled many proms and caused other disruptions for the class of 2020.
But with coronavirus still representing a public health threat, two high schools decided that the celebratory boat ride was not worth the risk.
Both Big Foot High School and Burlington High School declined the boat tour offer, citing recommendations from health officials that schools should not conduct any in-person activities until at least June 30.
Big Foot district administrator Doug Parker said officials at the Walworth school chose not to participate because of concerns that students riding in the boat would not be able to engage in social distancing necessary to prevent the potential spread of the coronavirus.
Parker also said the boat's capacity was smaller than the graduating class, which could exclude some students if they missed the cutoff to register for the lake cruise.
"My first job is to protect the district, and that's what I'm doing," he said. "My second job is to ensure equity to all of our students, and by eliminating 30 students from the opportunity to do it, it's not equitable."
A social media post by Parker announcing the school's decision elicited responses from parents wishing more could be done to celebrate their graduates. Parker, however, said he had not received any calls questioning the decision to skip the boat ride.
Burlington High School officials could not be reached for comment about their decision to turn down the offer.
Lake Geneva Cruise Line extended its invitation to graduating seniors throughout the region, as a gesture toward high school graduates whose end-of-year ceremonies and traditions were being disrupted by the coronavirus.
Organizers said they were taking precautions to safeguard against spreading germs during the event.
Julie Baron, spokeswoman for the Williams Bay-based cruise line, said boats would be filled only to half-capacity and that social distancing would be encouraged among students climbing on board.
Students were scheduled to participate from Badger, Williams Bay, Delavan-Darien and Elkhorn high schools. Each school was to have its own boat, each decorated in banners sporting different school colors.
The parade was scheduled to leave the Riviera dock in Lake Geneva at 5:30 p.m. June 23 for a two-hour ride around the lake.
Organizers said the students would be greeted by family members and friends waving from the shoreline.
Badger senior Madison Schoolfield said she thought the Gage Marine offer was a great opportunity for students to celebrate their graduation during a time of uncertainty and anxiety.
"Being able to create a happy memory in such a tough time is something I'm really looking forward to," Schoolfield said. "Plus, it's a fun excuse to get out on the lake in such a beautiful boat."
As of June 22, 73 seniors out of 338 at Badger had registered for the boat ride. Badger was to ride on the Lady of the Lake boat, which typically has a 200-person capacity, which was reduced to 100 for the event, leaving 27 open seats.
Badger Principal Jennifer Straus said the boat parade was a good way for the community to show support for 2020 graduates, who have missed out on so much because of the coronavirus pandemic.
"This is a wonderful opportunity for our seniors to celebrate their graduation from high school, surrounded by classmates both on and off the Lake Geneva Cruise Line boat, and with seniors from schools around the area," Straus said.
Straus said with so many senior traditions cancelled, she was thankful that Gage Marine wanted to hold this special salute to local students.
With reduced seating, an open-air situation and social distancing, Straus said she felt that student safety was not at risk.
"I appreciate Gage looking out for the safety of our students as they try to provide this opportunity," she said.
Jim Karedes, principal at Delavan-Darien High School, said he, too, was thankful to Gage Marine for offering the lake cruise to graduating seniors.
"I jumped on this right away," he said, "because I think it's another great way that the community is reaching out to all schools."
As of June 22, 11 seniors from Delavan-Darien had registered for the cruise, out of 80 seats available for the school on the ship known as Walworth.
Karedes said there was some concern about public health safety, but that Gage's decision to encourage social distancing and reduce its seating capacity eased those fears. He added that the event is optional and gives students the opportunity to participate if they feel comfortable doing so.
"We wanted to leave that option up to the students and their families," he said.
Gene Haseley greets parade on his cul-de-sac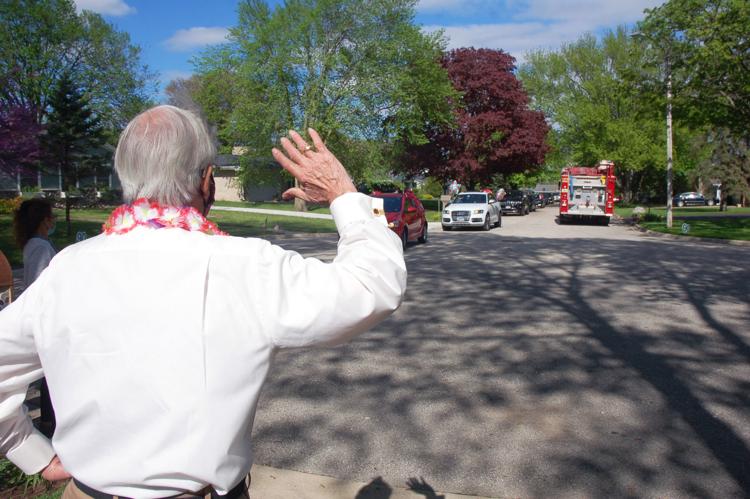 Gary Frank decorates his car for birthday parade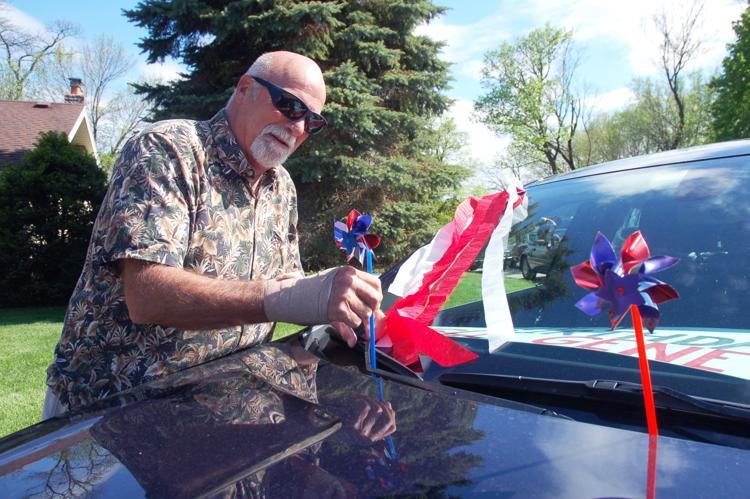 Gene Haseley watches cars arrive for birthday parade outside his house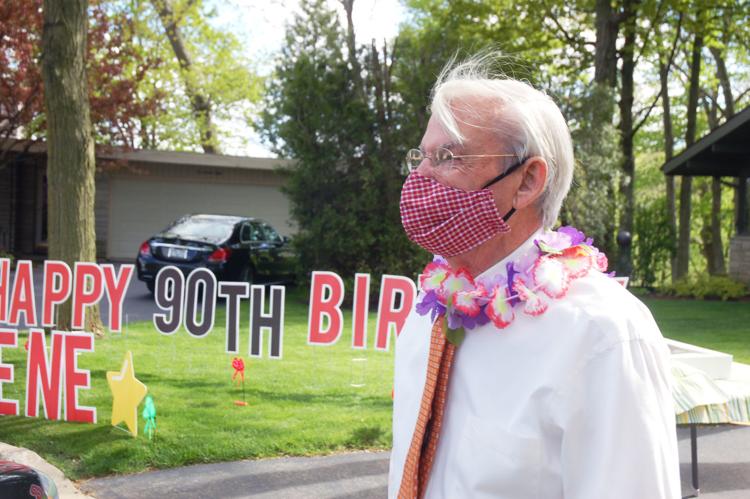 Yard sign for Gene Haseley's 90th birthday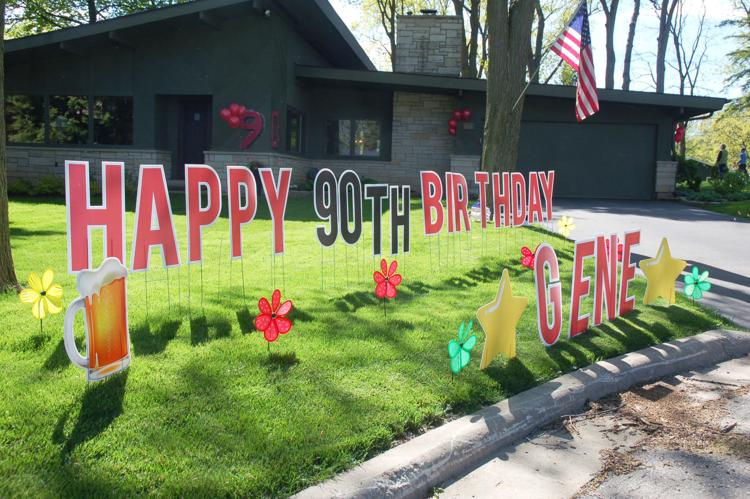 Gene Haseley steps off curb to greet his birthday parade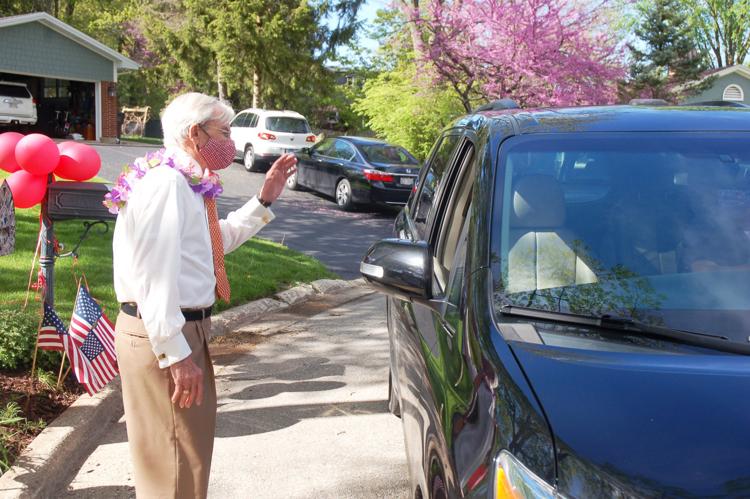 Gene Haseley wears face mask during birthday parade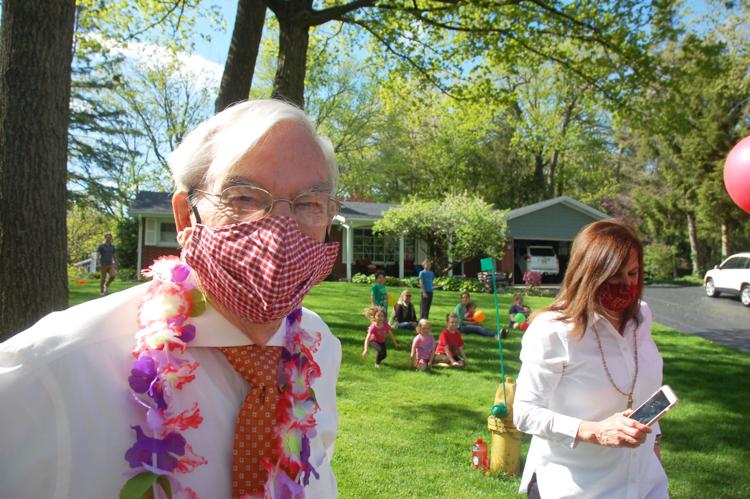 Daughter hands out cookies for Gene Haseley's birthday parade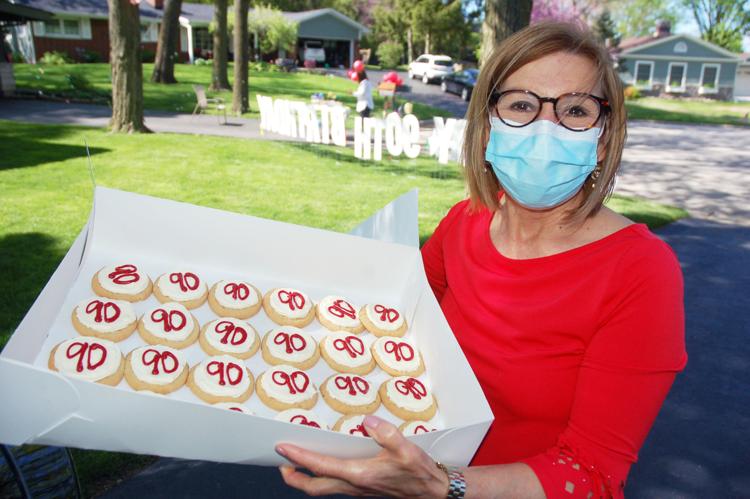 Gene Haseley gets 120 birthday cards for his 90th birthday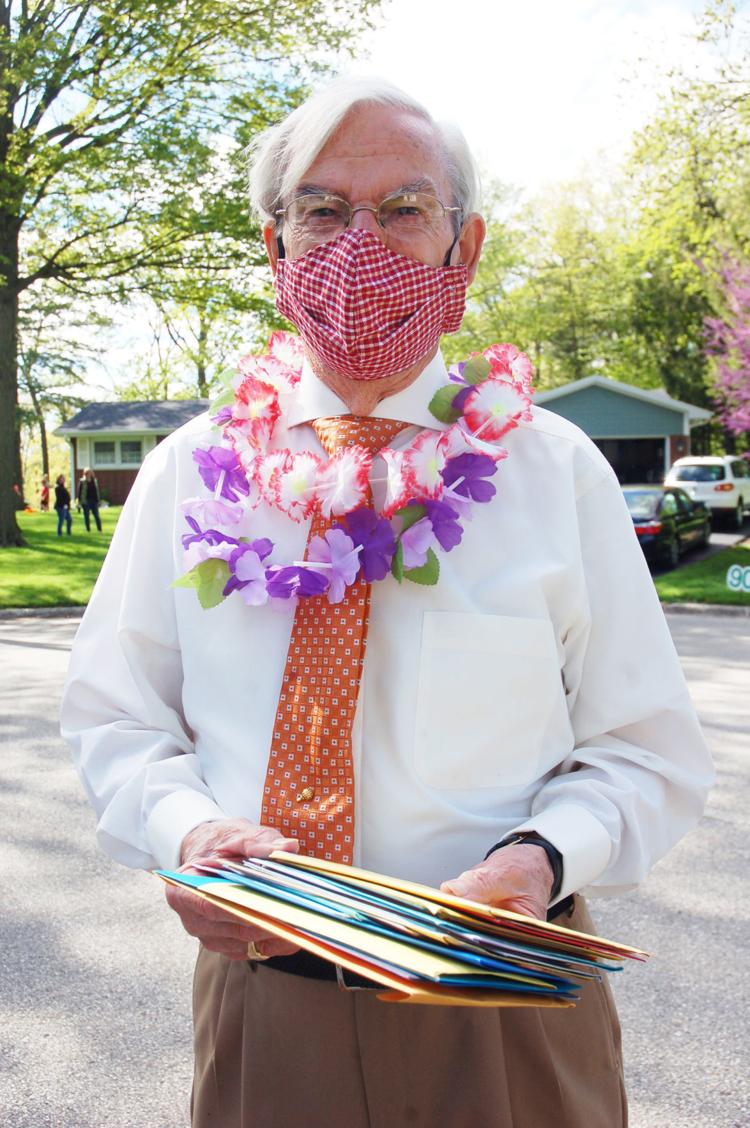 Gene Haseley in center of cul-de-sac for his birthday parade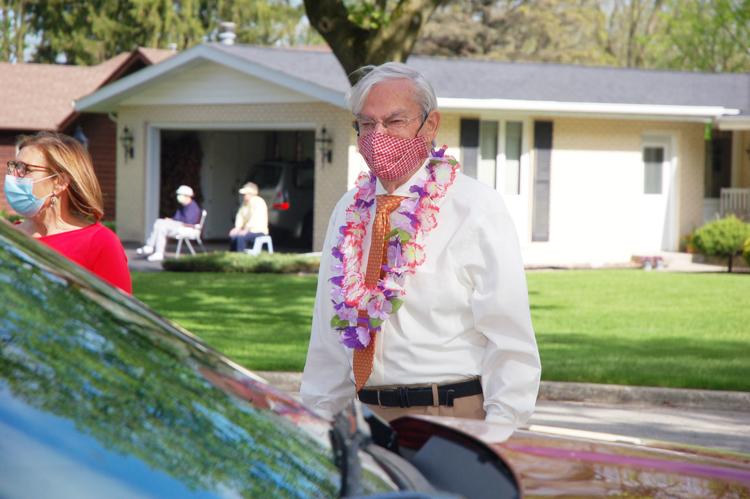 Julie Goodman shows sign for Gene Haseley's birthday parade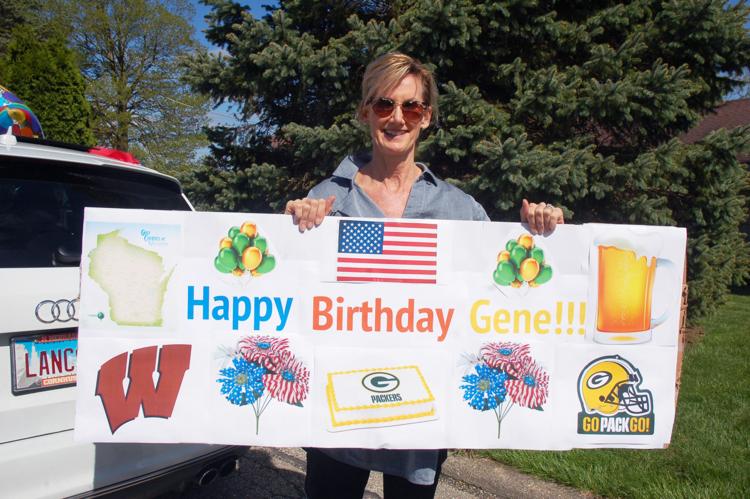 Gene Haseley with Lake Geneva Fire Department ambulance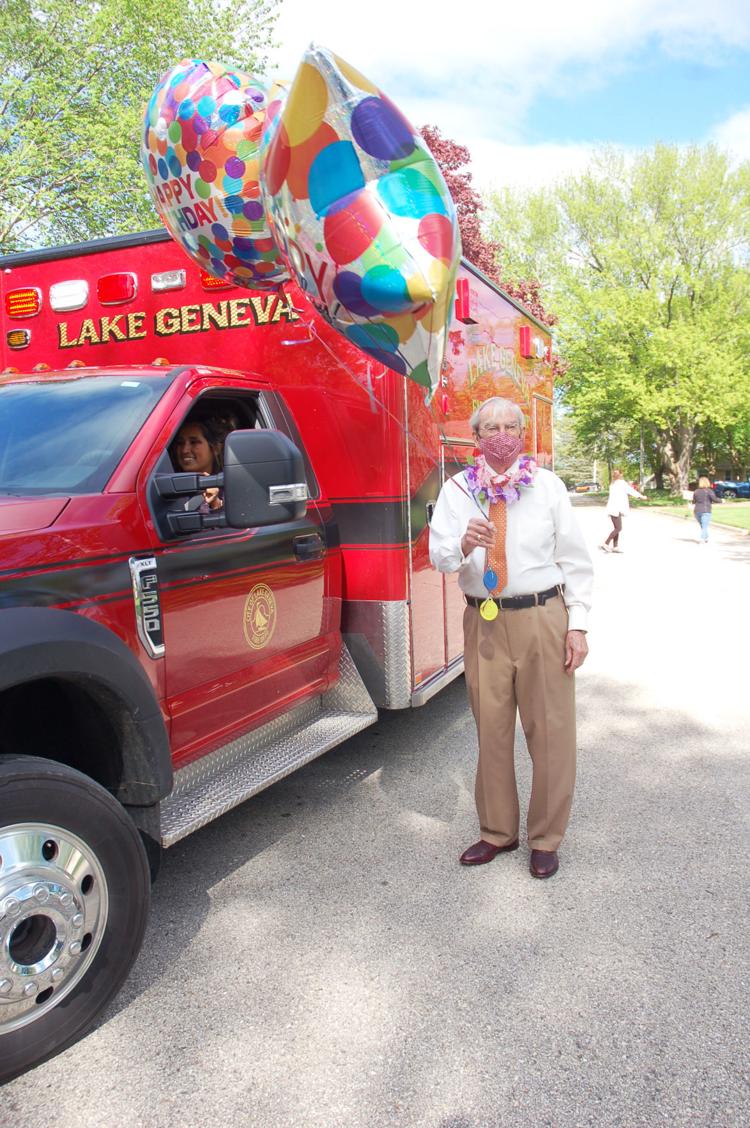 Gene Haseley in front of yard sign outside his home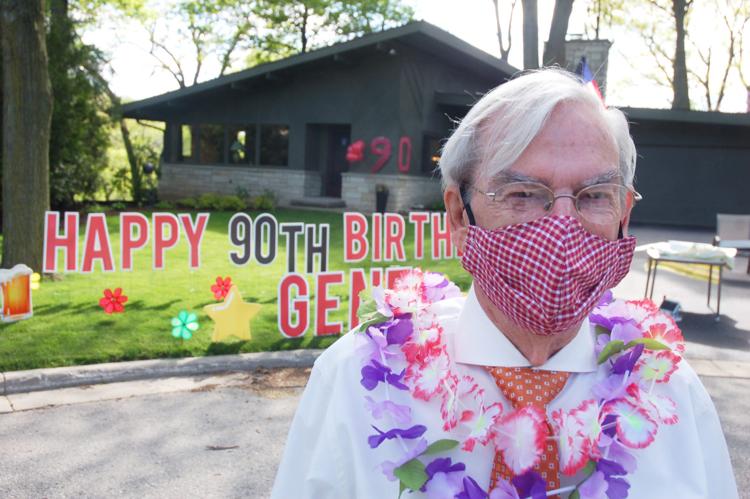 Get local news delivered to your inbox!
Subscribe to our Daily Headlines newsletter.