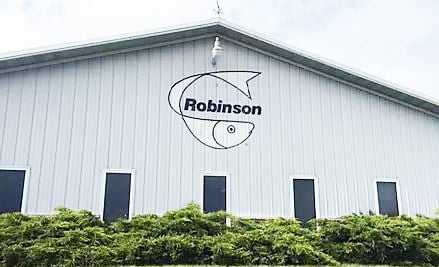 GENOA CITY — A felony theft charge has been filed against a construction contractor accused of taking thousands of dollars from a Genoa City business without completing building repairs.
Brett J. Ehret, 38, of Beloit, has been charged with theft in a business setting of between $10,000 and $100,000. The felony charge carries a potential prison sentence of 10 years, if convicted.
Ehret is accused of stealing from Robinson Wholesale Inc., a Genoa City-based supplier of bait and other supplies for fishing enthusiasts.
According to a criminal complaint issued by the Walworth County district attorney, Robinson Wholesale hired Ehret in 2018 to make repairs after a hail storm damaged business properties in Genoa City.
Ehret was associated with a construction contracting firm identified as Mastercraft Exteriors.
The complaint alleges that Robinson Wholesale paid the contractor $138,231 to repair buildings damaged in a hail storm. But the contractor allegedly made only about $6,000 in repairs and then disappeared.
David Robinson, owner of Robinson Wholesale, declined to comment on the matter except to say he was satisfied with how police handled the investigation.
"I want to thank the police department for all their work," he said.
The district attorney issued its charge against Ehret on May 12.
County court records indicate that Ehret is due in Walworth County Circuit Court on June 12 for an initial appearance in the case.
According to the prosecutor's complaint, Mastercraft cashed checks totaling $138,231 but then postponed work on the Robinson Wholesale job, first until spring of 2019 and then until fall of 2019. After that, Robinson Wholesale officials reported that the contractor was "near impossible to communicate with."
"Many promises had been to get the job started, with no results," the complaint states.
Police checked bank records for Mastercraft Exteriors and reported finding records of the $138,231 from Robinson Wholesale as well as another $126,929 in other deposits.
Police also reported driving to the offices for Mastercraft and finding no one there and a former employee who told investigators that Ehret told her to file for unemployment because "the company was done."
Get local news delivered to your inbox!
Subscribe to our Daily Headlines newsletter.