RACINE — A former volunteer wrestling coach at Horlick High School faces 27 criminal charges, most of them related to allegedly groping multiple student-athletes and taking photos of boys while they were showering during the years 2008 to 2012.
Just $1 gives you full access for 6 months to exclusive content from The Journal Times and journaltimes.com. The incredible deal won't last lo…
One assistant coach, the brother of the accused, has been suspended by the Racine Unified School District.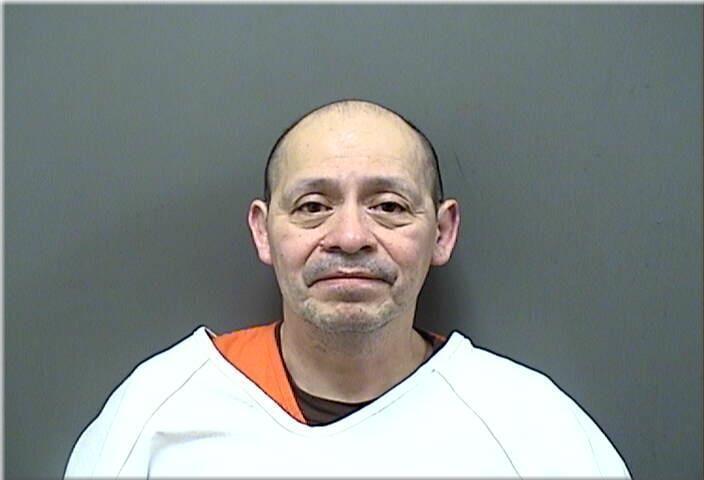 Benigno Velasquez, 60, of the 1400 block of Dr. Martin Luther King Jr. Drive, Racine, has been charged with:
One count of felony use of a computer to facilitate a child sex crime
One count of felony child enticement
Three counts of felony sexual assault of a child by a person who works or volunteers with children
15 counts of felony capturing of an image of nudity without consent
Six counts of felony possession of child pornography.
Both a criminal investigation and an internal investigation are ongoing, according to RUSD. Velasquez's brother, Leonard Velasquez, who is still an assistant wrestling coach at Horlick, has been suspended by district administration.
A statement from Racine Unified reads: "These are extremely serious and disturbing allegations. While this man was not an RUSD employee, he did volunteer as a coach. As soon as we were informed of the allegations, we immediately contacted the police and are actively working to support their investigation as well as conduct our own. We have taken steps to ensure that this individual will not have access to our schools."
Journal Times report led to victims coming forward, police say
The wrestlers knew Velasquez as "Bennie," "Benny" and/or "Ben."
According to a criminal complaint filed Wednesday afternoon, two of the victims who came forward — both males — described what happened as "emotionally traumatizing" and that revisiting what happened a decade later was "very triggering." The complaint states that Velasquez focused his coaching, and abuse, on wrestlers he deemed "the underdogs," student-athletes who were seeking approval of the other coaches.
Benigno Velasquez has never been officially employed by RUSD, according to the district, working with the Horlick wrestling team only as a volunteer.
The first charges were filed in early March, one week after Benigno Velasquez allegedly tried to meet up with an underage boy via a dating app but was arrested when the meetup was reported to police.
After The Journal Times reported on those charges on March 3, one of the former wrestlers contacted police; that former wrestler, according to police, heard about the allegations against Benigno Velasquez after one of his relatives saw the story in the newspaper.
A second former wrestler also came forward. He, according to police, made similar allegations; he said that Benigno Velasquez made him pose for photographs with his shirt off, and confirmed the authenticity of an illicit photograph taken on a cellphone of boys showering at Horlick, according to the Mount Pleasant Police Department.
One assistant coach — Leonard Velasquez — was reportedly told about Benigno Velasquez bringing his phone near the showers, and the wrestlers being concerned he was taking photos or videos.
After one wrestler told Leonard Velasquez about his concerns, Benigno Velasquez reportedly wasn't at practice sessions for about a week, but then returned; upon his return, Benigno Velasquez allegedly told one of the boys he was "owed" photographs.
According to the criminal complaint: Benigno Velasquez, in the guise of practicing wrestling with the student-athletes, would grab the groin areas of the boys — one of the victims said it happened to him more than 100 times over the course of several years — and make sexual comments to the wrestlers.
The second victim to come forward said he didn't quit the team over the abuse because "the wrestlers were his only friends" even though "the coaches would make fun of his background and his religion," the complaint states.
According to the criminal complaint, one of the victims "did not want to report it before, because that is not what people did then," referring to about the year 2012, "and he also felt pressured not to bring shame on his family by reporting it."
One of the victims alleged that Benigno Velasquez touched him underneath his clothes twice, once while in a van while traveling for a tournament and another time at the home of one of the Velasquez brothers.
It was also alleged that Benigno Velasquez would comment on the boys' genitals. Benigno Velasquez also reportedly gave the student-athletes massages.
At the time of publication for this report, Racine Unified has not been able to confirm if Benigno Velasquez returned to coaching or when he actually stopped working with the team.
Although Horlick is in the City of Racine, Mount Pleasant Police led the investigation since the original arrest was made in the parking lot of Dunkin' Donuts, 1215 N. Green Bay Road, Mount Pleasant.
UPDATED: This story has been updated to have two sentences removed regarding a non-criminal incident that, according to new information shared with The Journal Times Thursday, may not have involved Benigno Velasquez.