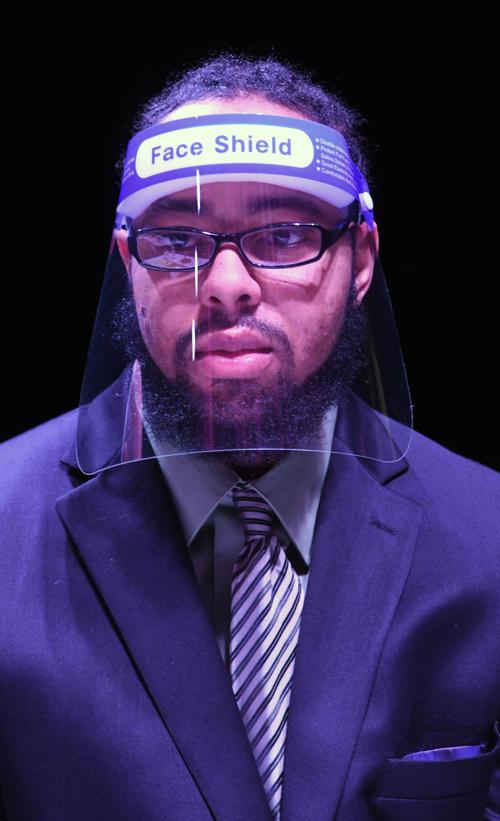 RACINE — Dalquavis Ward, the man accused of shooting and killing Racine Officer John Hetland last year, took the stand on Friday in his homicide trial.
"I never killed a person dead in my life, sir. That's the honest truth," Ward said Friday before closing statements were made and before the jury began deliberating.
As of 6:30 p.m. Friday the jury was deliberating. 
Ward's counsel asked him where he was on June 17, 2019, the day Hetland was killed, to which he responded that he went over to his brother's house where the family was holding a barbecue for Ward's niece. Ward testified that after the barbecue he smoked marijuana and stayed overnight at his brother's house.
"Did you at any time go to Teezers pub?" defense attorney Charles Glynne asked.
"I did not," Ward stated.
"On June 17, did you arm yourself with a gun, rob Teezers pub and shoot anybody?" Glynne asked.
Disregard
That line of questioning got the defense into some hot water. At some point in the investigation, Ward's brother and his partner had allegedly told investigators that Ward had not been at their home on June 17. Ward said that it was because his brother is on parole and his partner receives Section 8 housing vouchers, so the couple did not want to be involved.
Kenosha District Attorney Michael Graveley stated that the line of questioning put forward Ward's brother and his family as alibis without informing the state in advance, as is required by state statute.
"This is exactly the type of situation that the statute attempts to prevent: sabotage and without notice at the last minute," Graveley said.
Graveley requested that the jury be informed that the defense had violated state statute and disregard that segment of Ward's testimony. Racine Circuit Court Judge Timothy Boyle agreed.
Another line of questioning in Ward's testimony which caused issues was when Ward insisted that the officials who collected his DNA while he was in Rock County were from Racine. Graveley said that his team had never been notified that that accusation would be submitted as part of Ward's testimony and that his team had spent their lunch hour searching for documentation which indicated Ward's DNA was collected by Rock County Sheriff's deputies.
William Dale with the Racine County Sheriff's Office testified as to the process of collecting and documenting the collection of DNA and that he had spoken with a Rock County official and confirmed that individual had collected Ward's DNA.
Rap sheet and rap lyrics
During the cross-examination, Graveley asked about Ward's glasses. Ward said when he is not in custody he typically wears contact lenses. The reason he wore non-prescription glasses he bought from commissary during the trial is because his prescription glasses are among his property in Janesville where he had lived in a halfway home.
The majority of the cross examination of Ward focused on his previous armed robberies and a collection of rap lyrics he had written.
Ward was convicted of robbing a bakery in 2008 as a juvenile. He has admitted to committing four more armed robberies as an adult in Racine: the Bell City Food Mart and Laundromat, 522 16th St., in 2012 and three robberies in the winter of 2014 in quick succession: Christiano's Supermarket, 2054 Kearney Ave., Dan's Liquor, 1856 Taylor Ave. and Colonial Liquor, 2813 Taylor Ave.
The last two robberies were done with a co-defendant who turned on Ward and identified him to authorities. Ward worked out a deal where he pleaded guilty and served time for possession of ammunition and a firearm as a felon but he admitted to the robberies so the cases could be closed.
After serving his time, Ward was sent to a halfway house in Rock County. That situation did not work out for him so he returned to Rock County Jail and left some of his possessions at the halfway house. Among those possessions was a collection of rap lyrics describing acts of violence.
Graveley read a selection of lyrics, asking Ward to translate some of the slang, and argued that some of them predicted the Hetland incident because they talked about shooting someone who tried to stop him from committing a crime. Ward argued that the lyrics, like the lyrics of many rappers and musicians, were not autobiographical.
"It also says, 'You snitchin', you die,' but the person who snitched on me never died, sir," Ward said. "A lot of rappers write about stuff that they lie about."
Not the first suspect
Kenosha County Sheriff's Deputy Jason Sielski, who co-managed the investigation into Hetland's shooting, testified that before the DNA from the scene matched with Ward's on the CODIS database, someone on the team had contacted the Racine Police Department to learned about other suspected armed robbers in Racine. Sielski estimated they'd received between five and 10 reports that they looked into.
Glynne asked if Sielski made the decision to arrest Ward using Hetland's handcuffs. Sielski said he had heard about it afterward but he had not given the order to do so and had not known about it in advance.
Glynne then asked what the basis was for arresting Ward. Sielski said that it was because of the DNA match on the scene and that Ward matched the description of the suspect.
Processional for Officer Hetland
Racine police gathered on Tuesday morning outside of Teezer's Bar, 1936 Lathrop Ave., where Racine Police Officer John Hetland was killed while off-duty while trying to stop an armed robbery. From there, the officers formed a processional following the hearse to Milwaukee for the autopsy.  
Processional for Officer Hetland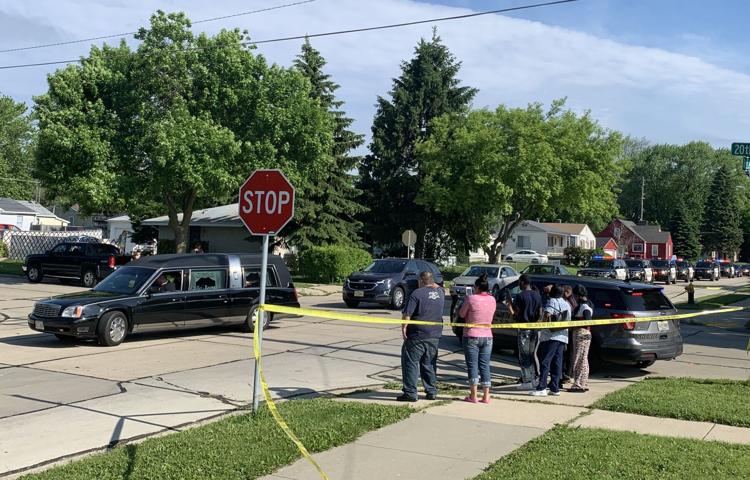 Processional for Officer Hetland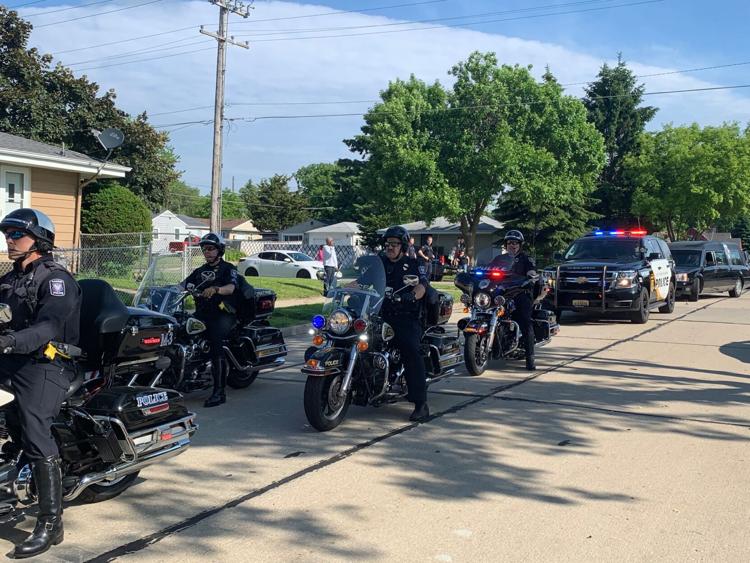 Processional for Officer Hetland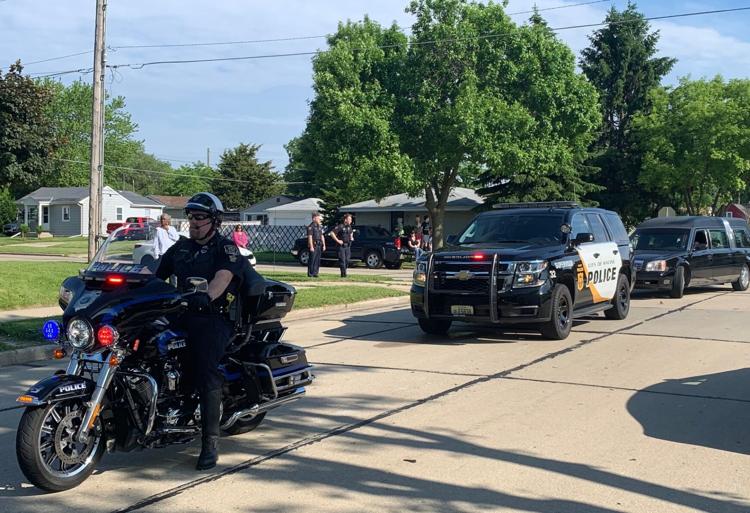 Processional for Officer Hetland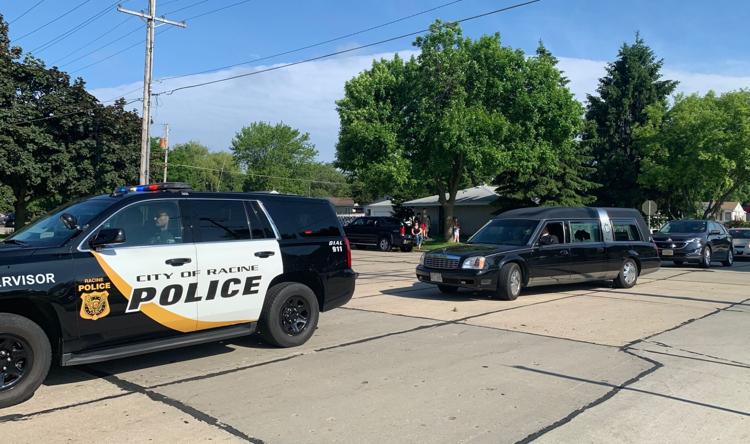 Processional for Officer Hetland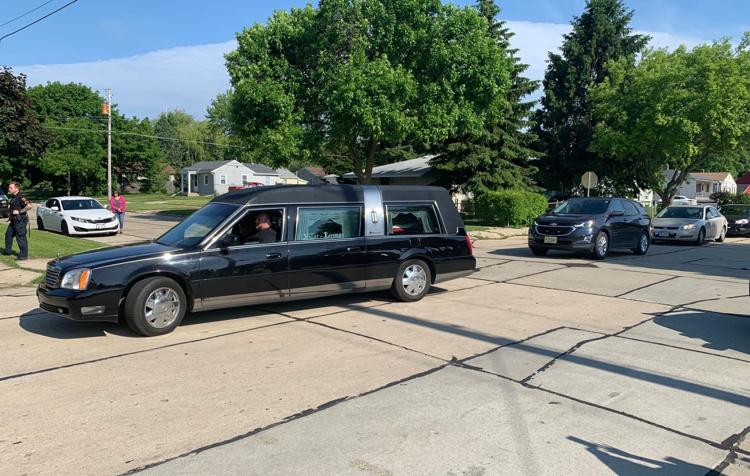 Processional for Officer Hetland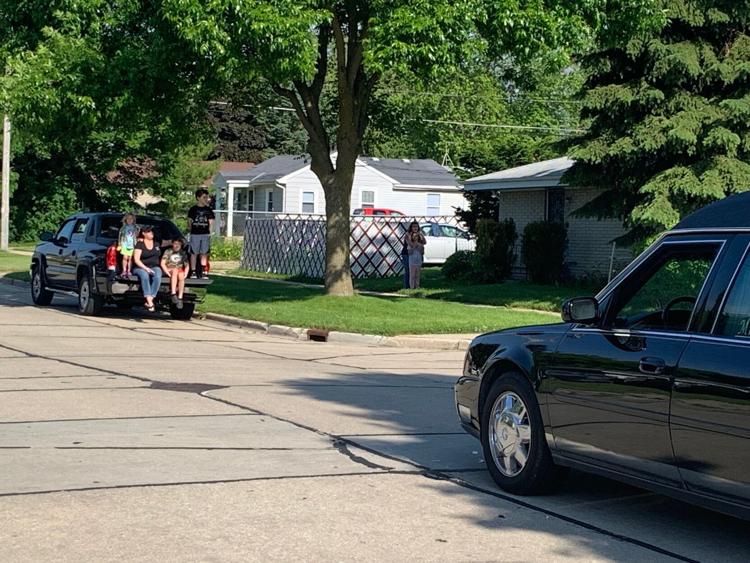 Processional for Officer Hetland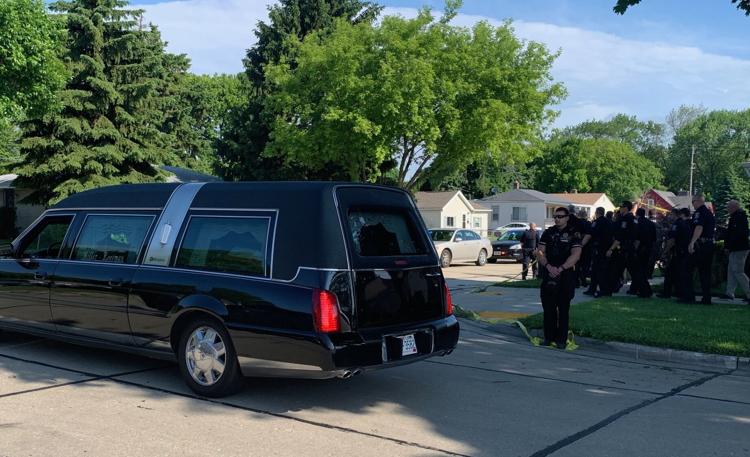 Processional for Officer Hetland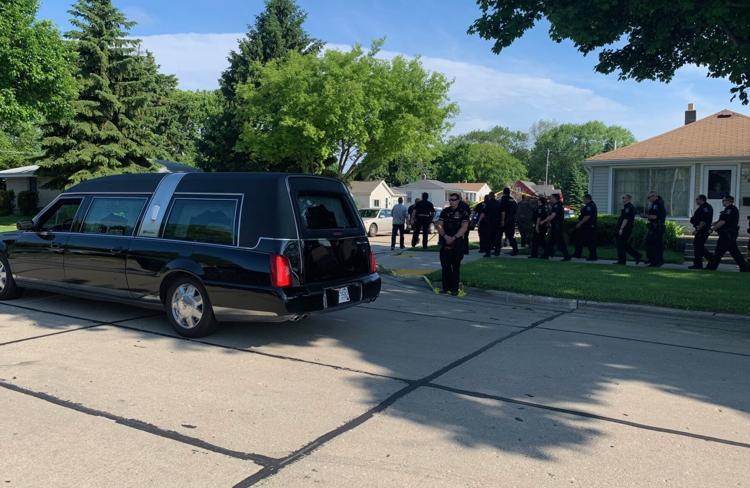 Processional for Officer Hetland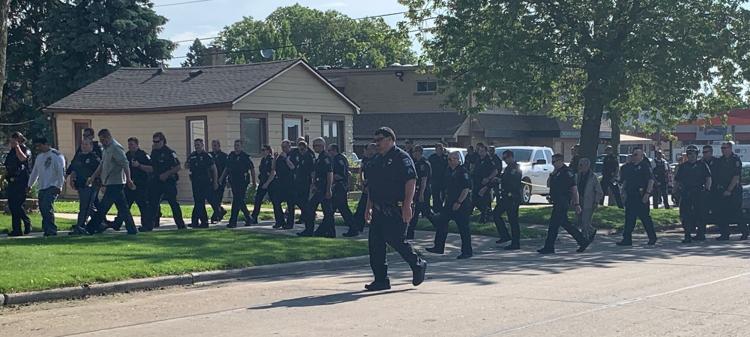 Processional for Officer Hetland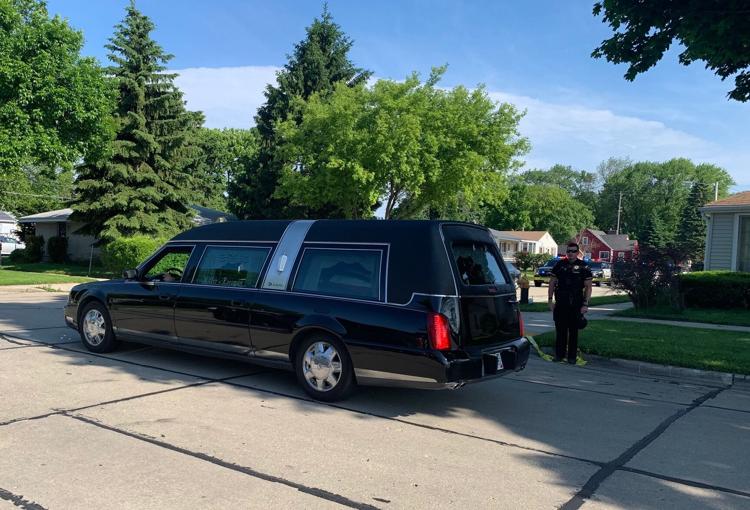 Processional for Officer Hetland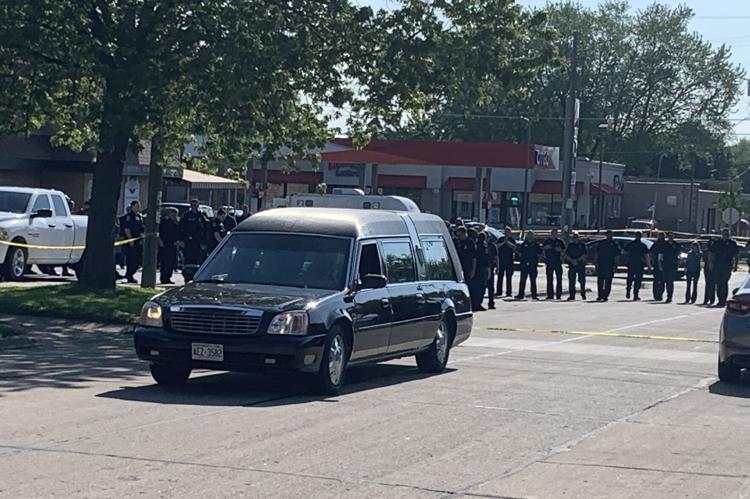 Sign up for our Crime & Courts newsletter
Get the latest in local public safety news with this weekly email.