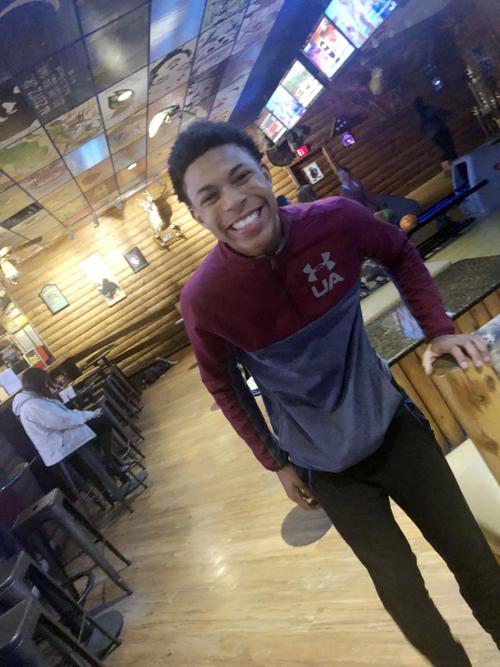 RACINE — An 18-year-old has been charged with first-degree intentional homicide in the shooting death of Dontrell "Trell" Bush, 17.
According to a criminal complaint filed Monday and reports from Bush's family, Joshua D. Daniel, 18, had an ongoing disagreement with Bush, but none expected it to turn violent.
But "Daniel stated that he is from West Chicago and that what he did was just normal behavior there" regarding the allegation that Daniel walked into a party Friday night on the 3000 block of Clairmont Street and immediately shot Bush in the chest, according to the criminal complaint.
During a virtual initial appearance Monday in Racine County Circuit Court, cash bond was set at $100,000. Daniel also faces nine felony charges for first-degree recklessly endangering safety with use of a dangerous weapon and misdemeanor possession of a dangerous weapon by a person under 18. The latter charge is to be dropped in light of the fact that Daniel is 18, Racine County District Attorney Patricia Hanson said Monday when reached for comment on the charges.
Investigation
According to the criminal complaint:
Three women told police that they picked Daniel up from the 1600 block of Sixth Street and drove him to a party attended by about a dozen teenagers in a duplex on the 3000 block of Clairmont Street in Racine's Georgetown neighborhood.
"The women stated that as soon as they walked in the door, Daniels pulled out a gun and shot (Bush). None reported seeing (Bush) with a weapon," the complaint states. "All three ran from the residence with Daniel following. Daniel asked them for a ride away from the scene but the women refused. Daniel then ran away."
Police said they later found Daniel at a home on the 1600 block of Sixth Street — not his primary listed address, which is on the 500 block of Shelbourne Court. He allegedly tried to flee, but was later arrested.
When Daniel was interviewed by police, he "initially denied knowing anything about the shooting," the complaint stated. "He later admitted having shot (Bush) because he was 'smiling and looking' at him. He said he felt that he had been set up by the three women and the people at the party because they were all sitting there looking at him as he came in, so he thought they were going to shoot him. Daniel stated that '(Expletive) was reaching — why you think bro?' when asked why he shot (Bush)."
Police reported that no one at the party said Bush had a gun on him or appeared threatening when he was shot.
Paramedics reported Bush dead at the scene.
Inside a vehicle reportedly used to drive Daniel from near the location of the shooting to Sixth Street, police said they found a "half-loaded magazine for a .38 caliber weapon in the car. .38 caliber casings were located at the scene of the shooting."
The investigation into the homicide is ongoing. Investigators ask anyone with information to call the RPD Investigation Unit at 262-635-7756. Those with information who want to remain anonymous may call Crime Stoppers at 262-636-9330.