A tax-supported business group in downtown Lake Geneva is looking for ways to cut costs after operating in the red for the past three years.
City officials are cautioning the Lake Geneva Business Improvement District to watch its spending to avoid another budget deficit in 2020.
This comes at a time when the business improvement district is experiencing turnover in leadership positions, and when downtown store owners are pushing the group to revive its annual Oktoberfest event despite concerns about the coronavirus.
City Comptroller Karen Hall told the district board Sept. 8 that the organization had a negative fund balance of $57,112 at the end of 2019 and a negative fund balance of $39,651 one year earlier.
In 2017, the group had a budget deficit of about $20,000.
Hall said if the group spends no more than $75,000 for the rest of 2020, there could be a positive year-end fund balance of $10,000.
"We need to cut spending to get back in the black before year end," Hall said.
Spyro Condos, the newly installed president of the group's board, said he agrees that the district has to start decreasing expenses in order to have a budget surplus.
"We have to figure out what we can do without," Condos said. "We will run it like a business."
The last time the Business Improvement District ended a year with a positive fund balance was in 2016 with a $18,000 surplus. One year before that, the organization had a surplus of about $52,000.
Downtown property owners fund the district through property taxes totaling $230,000 a year. The city collects the taxes and distributes the money to the Business Improvement District.
The group raised its taxes from $200,000 to $230,000 in 2019.
Hall said one reason the group has been mired in red ink is its expenses.
In recent years, the group has spent about $100,000 on purchasing and maintaining plants for the downtown area, plus another $60,000 for an executive director's salary, and $57,000 on Christmas holiday events, while not charging admission for those events.
"It seems like paying an executive director and spending a lot of money on flowers and events that don't take in cash is kind of the problem in my mind," Hall said.
While the budget shortfalls were occurring, the group elected to increase its property tax collections before 2019.
"You were spending more money but not increasing that assessment, and it caught up," Hall said.
Condos, who just joined the district board this summer, said he is disappointed with how the district has handled its finances.
"You can't even run a Kool-Aid stand like this," he said.
Others on the board have begun mulling options for controlling costs, possibly by cutting back on events.
Board member Roger Wolff said the district could turn over some of its events to other nonprofit organizations.
In addition to Oktoberfest, the district hosts a cocoa crawl, Mother's Day wine walk, and Maxwell Street Days sidewalk sale.
Wolff suggested turning over the Oktoberfest event to the Lake Geneva Jaycees, the private group behind Lake Geneva's popular Venetian Festival.
"Maybe it's time to hit the reset button," Wolff said.
Because of public health concerns during the coronavirus, the Business Improvement District this summer agreed to cancel Oktoberfest. But with downtown business owners pushing to revive the event, the district board has agreed to resurrect Oktoberfest, now scheduled for Oct. 10 and Oct. 11.
During a district board meeting Sept. 8, Condos questioned whether Oktoberfest initially was cancelled because of a lack of funding. Condos was not a member of the board when the event was cancelled.
Kevin Fleming, who just resigned his seat on the board, said the board decided to cancel Oktoberfest because of coronavirus — not because of budget issues.
"It wasn't about money, because Oktoberfest is a money maker," Fleming said.
Oktoberfest brought in about $36,000 in revenue last year for the Business Improvement District.
Organizers are trying to plan an Oktoberfest for 2020 that includes public health safeguards, including elimination of a beer garden and no street closures.
"We're going to do the best we can for Oktoberfest," Condos said. "It's going to be a little less flamboyant, but it's going to work."
To save money elsewhere, Wolff has proposed obtaining competitive bids for purchasing downtown plants and possibly purchasing artificial flowers that do not have to be maintained and can last for several years.
"I think we should start looking at if there is a high-end product that we can buy, store and not have to water," Wolff said.
Fleming said when the Business Improvement District was formed in 1991, its purpose was to improve the appearance of downtown by collecting donations to purchase flowers — not to host events.
Fleming said the district could return to a similar mission.
"The intention of the flowers was that we were not supposed to make money on them," he said. "They were suppose to beautify the town, so we could have a nice atmosphere for our residents and our visitors."
Condos said the district's bills now will be voted on during each meeting, and payment of bills will be signed off by at least three people to help improve accountability.
He said member businesses will be able to view a copy of the bills during each meeting.
The district board Sept. 8 also agreed to hire a new executive director in 2021 at a salary of $40,000 and $50,000 a year. Voting yes were board members Wolff, Emily Kornak and Dimitri Anagnos, while Condos voted no, and Fleming abstained.
The new director would not begin work until January.
Former executive director Bridget Leech resigned in December 2019 from the position, which she held since 2017. The board then decided to hire Kristina Tarantino as a part-time events manager and Kellie Carper as a part-time administrator to fill out Leech's responsibilities.
Both new positions, however, have since been eliminated.
The organization is wrestling with its budget deficit at a time of considerable turnover among its board members, who are appointed by the Lake Geneva City Council.
Former board members Tessa August-Springer, Sean Payne, Jordan Innis and Sean Levitt have resigned in recent months.
August-Springer was president and was replaced by Condos.
Condos said Fleming has recently resigned, too, although Fleming could not be reached for comment.
Newly elected Lake Geneva Mayor Charlene Klein nominated both Condos was and Anagnos for seats on the board since winning the mayoral election in April.
Klein said several board members indicated that they resigned because of work-related reasons. The mayor said she is in favor of having new members join the group.
"I don't think it's necessarily a bad thing to get new people involved from time to time," she said.
August-Springer said she resigned from the board, because she had started a new job that was no longer located downtown. August-Springer said she also was disappointed that the board was unable to meet under a city emergency proclamation stemming from the coronavirus.
"There was no progress being made, and lots of money being wasted," August-Springer said. "It was something I no longer wanted to be a part of."
Levitt said he resigned from the board because of job and family obligations.
"At the moment, I don't have time to devote to it," he said.
Payne, who was another former board president, said he resigned because of work-related responsibilities and other obligations.
"I had nothing against the BID board," Payne said. "I just had so much on my plate."
Shoppers return to Main Street during pandemic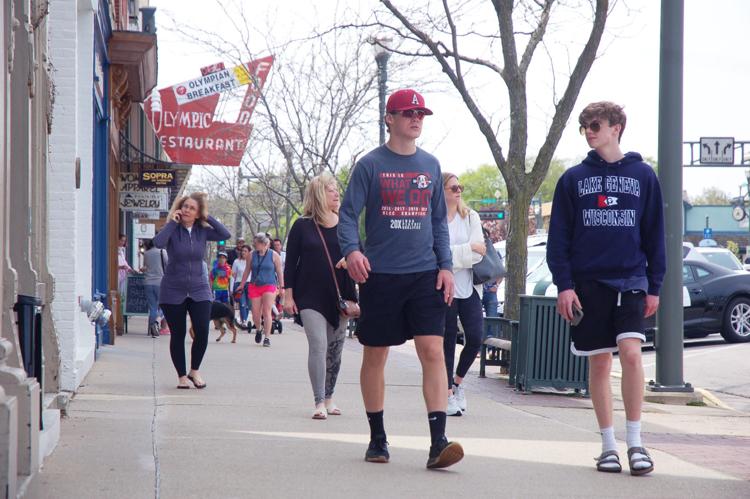 Shoppers in Christine's Gift Shop in Lake Geneva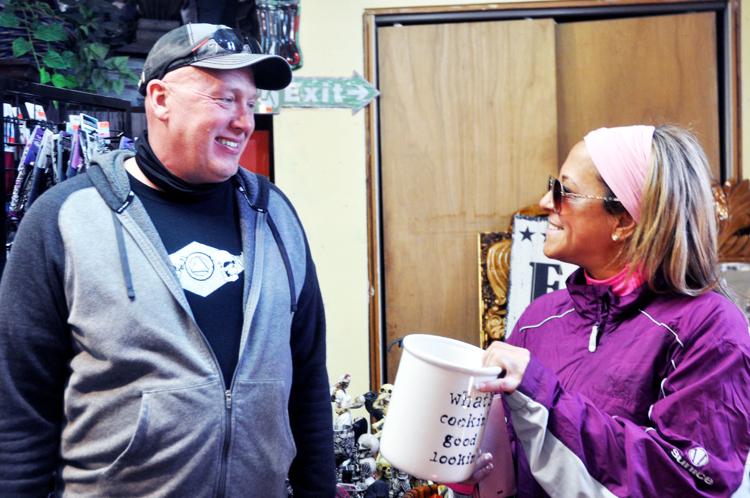 Cars line up heading into downtown Lake Geneva
Customers wait in line at Kilwins candy shop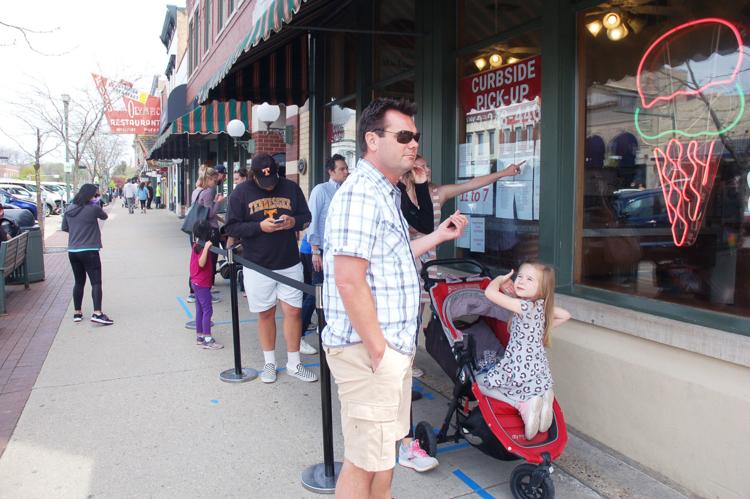 Oakfire restaurant crowd poses for a picture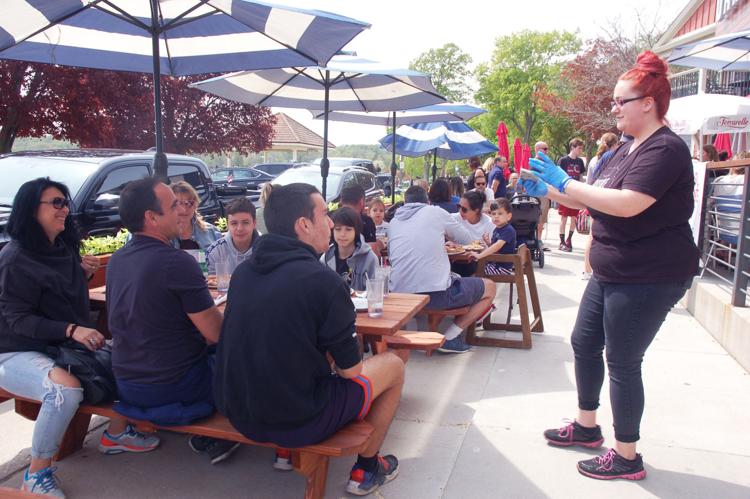 Woman relaxes on bench with her bulldog on Broad Street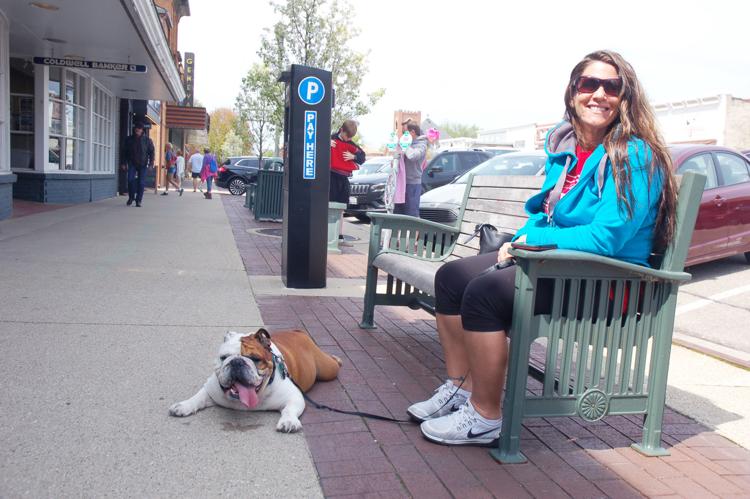 Overland Sheepskin employees prepare for returning shoppers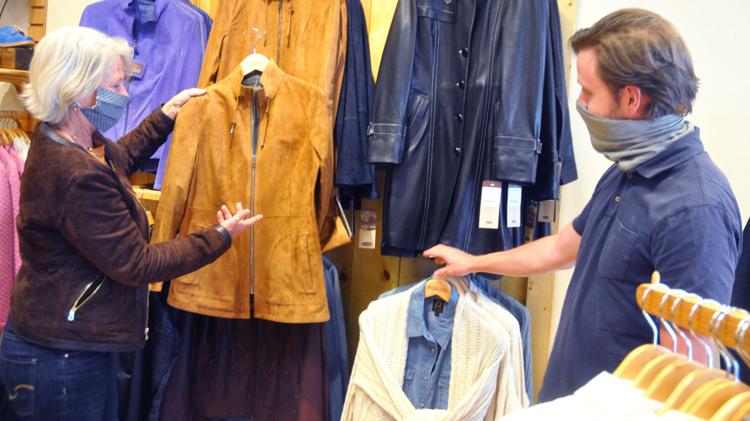 Visitors wear face masks in Library Park in Lake Geneva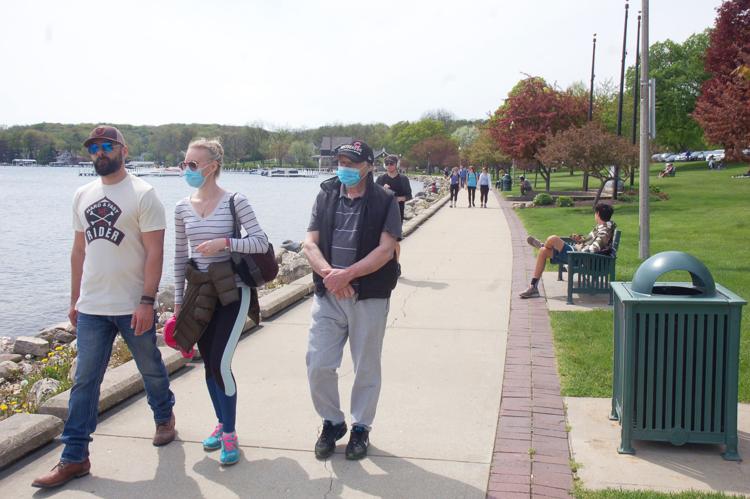 Candle shop worker gets candles ready for shoppers
Shoppers seek return to normalcy in downtown Lake Geneva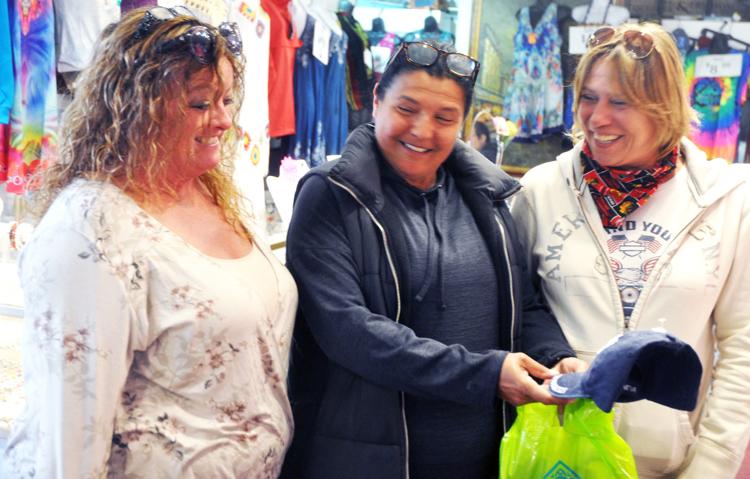 Main Street draws crowds without face masks during public health crisis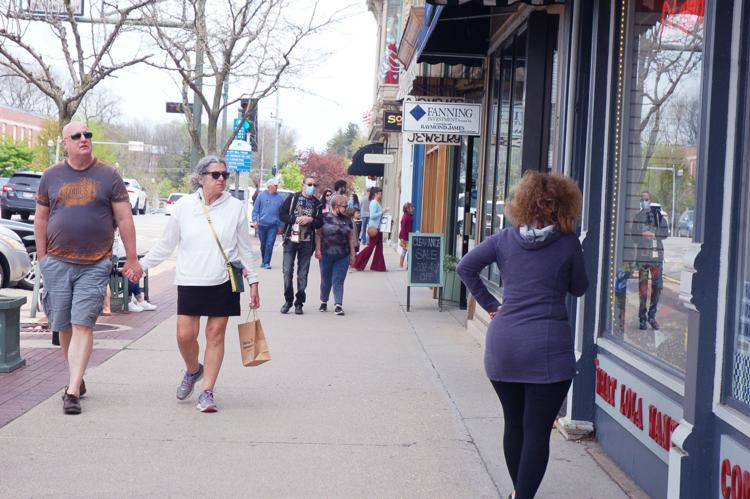 Bookstore employee wears face mask as stores reopen during pandemic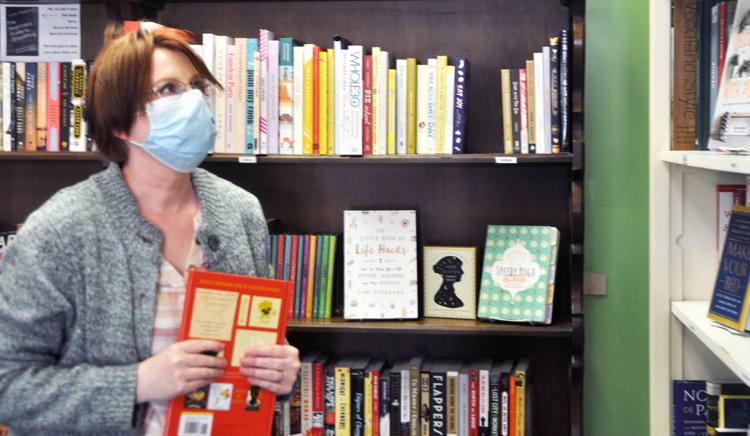 Popeye's outdoor patio fills up during first Saturday back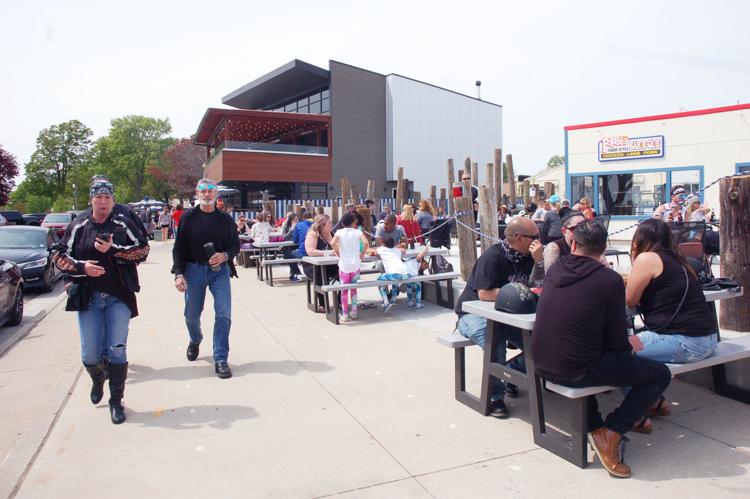 Get local news delivered to your inbox!
Subscribe to our Daily Headlines newsletter.