Three scheduled pop-up dinners set to be held at the former Fleming's have been cancelled after Lake Geneva aldermen decided to hold off voting on temporary liquor licenses for the events.
Nick Vorpagel, vice president of Lake Geneva Country Meats, said he is disappointed that the city council held off voting on the liquor licenses.
He said Lake Geneva Country Meats obtained the appropriate business license and a bartenders license and was in the process of securing the liquor licenses for the dinners.
"We worked with the city clerk and the city administrator and did everything they asked," Vorpagel said. "I don't think it was in the best long-term interest of the city to stop new ideas and new events for the downtown."
Vorpagel said he feels the pop-dinners would have generated at least $10,000 and would have benefitted several local nonprofit organizations that have been unable to conduct fundraisers during the past year because of the coronavirus.
"A lot of people have had a difficult time fundraising in the past year, as a lot of events have gotten cancelled," he said.
Vorpagel said the scheduled pop-up dinners have been cancelled and have not been rescheduled at this time.
"We have withdrawn our requests," he said.
Members of the Lake Geneva City Council were set to vote on temporary retailer's "Class B" liquor licenses for the pop-up dinners, Feb. 22, but decided they wanted more information about the events before granting the licenses.
A Class B liquor license allows a license holder to sell beer and wine for on-premise consumption.
The motion to hold off the vote was approved by a 4-3 margin with aldermen Ken Howell, Shari Straube and Cindy Flower voting "no."
The council members also held off voting on temporary liquor licenses for pop-up dinners that were scheduled for March 6, for Open Arms Free Clinic, and March 13, for My Team Triumph, both by a 4-3 vote with Howell, Straube and Flower casting the dissenting votes.
City aldermen were set to discuss the pop-up dinners again during their March 8 meeting.
Representatives for Lake Geneva Country Meats had obtained a limited lease for the West Main Street building, which they had planned to use to host the dinners for local nonprofit organizations.
The pop-up dinners would have included catered-in food from the host organizations. The food would have not been prepared onsite.
Alderwoman Mary Jo Fesenmaier said she wants to make sure Lake Geneva Country Meats has obtained the proper permits and has followed health department regulations before granting the liquor licenses.
"I think what's at risk is we're approving something when we don't have all the pieces and we don't know all the consequences," Fesenmaier said. "It behooves us to take our time on this."
City Attorney Dan Draper said he would like to obtain input from the neighboring business owners to determine how they feel about the proposed pop-up dinners.
"I believe in innovation," Draper said. "I believe in creating ideas of generating business downtown, but I think we have to respect our next door neighbors."
Flower said she feels granting the temporary liquor licenses for the pop-up dinners is no different than awarding liquor licenses for other community events.
"I don't see how this is different than issuing a license for Oktoberfest or Venetian Fest," Flower said. "I mean they serve food there, and they get licenses to sell liquor."
Fesenmaier said the pop-up dinners could still be held without serving alcohol or the organizers could decide to reschedule the dinners.
Alderman Tim Dunn said he is disappointed that the organizers applied for the liquor licenses close to the dates of the events and not sooner.
"I think it's rather discourteous," Dunn said. "We don't have enough to consider the possibilities, and the neighbors have a right to voice their opinions and they don't have that."
City Clerk Lana Kropf said she feels Lake Geneva Country Meats obtained the proper permits to lease the building and to host the pop-up dinners.
"On my side of things in the city clerk's office, everything looks good from my end," Kropf said. "I have no issues with issuing these temporary retailers liquor licenses."
Lake Geneva Country Meats recently obtained a "limited-time" lease for the 711 W. Main St. building and conducted a pop-up shop at that location during Winterfest, selling brats and cheese products.
The business conducted another pop-up shop at the building Feb. 13 and Feb. 14, selling doughnuts and other items from Simple Bakery.
Vorpagel said he is not certain whether Lake Geneva Country Meats will conduct any future events at the former Flemings store.
"We're still discussing it," Vorpagel said. "We're not sure at this time, because we're trying to regroup after the plans we originally discussed were invalidated by the city council."
In photos: A look at Lake Geneva's newest store Drink Wisconsinbly
The Drink Wisconsinbly store, 223 Cook St. in Lake Geneva, offers a selection of socks and hats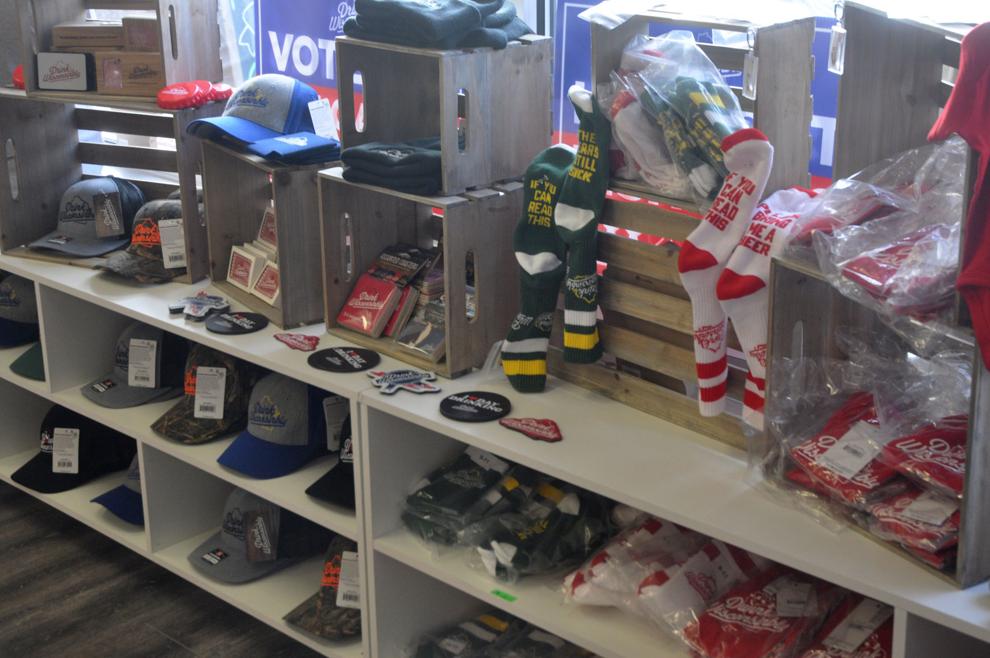 Dillon Murphy, Drink Wisconsinbly employee, stands next to some of the T-shirts that are sold at the store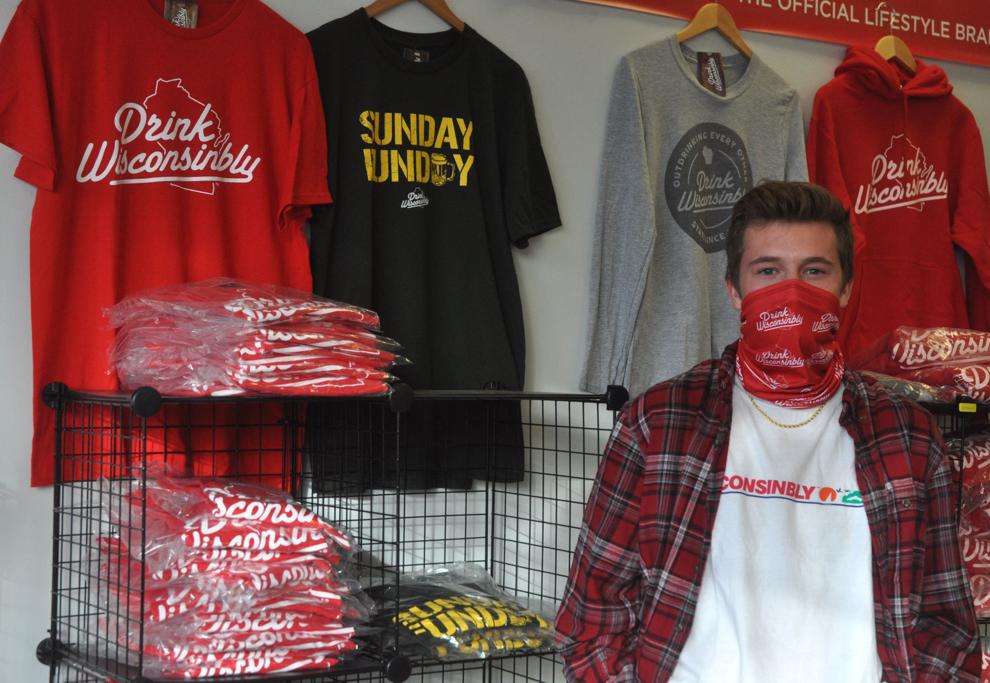 Dillon Murphy, Drink Wisconsinbly store employee, arranges some T-shirts that are offered at the store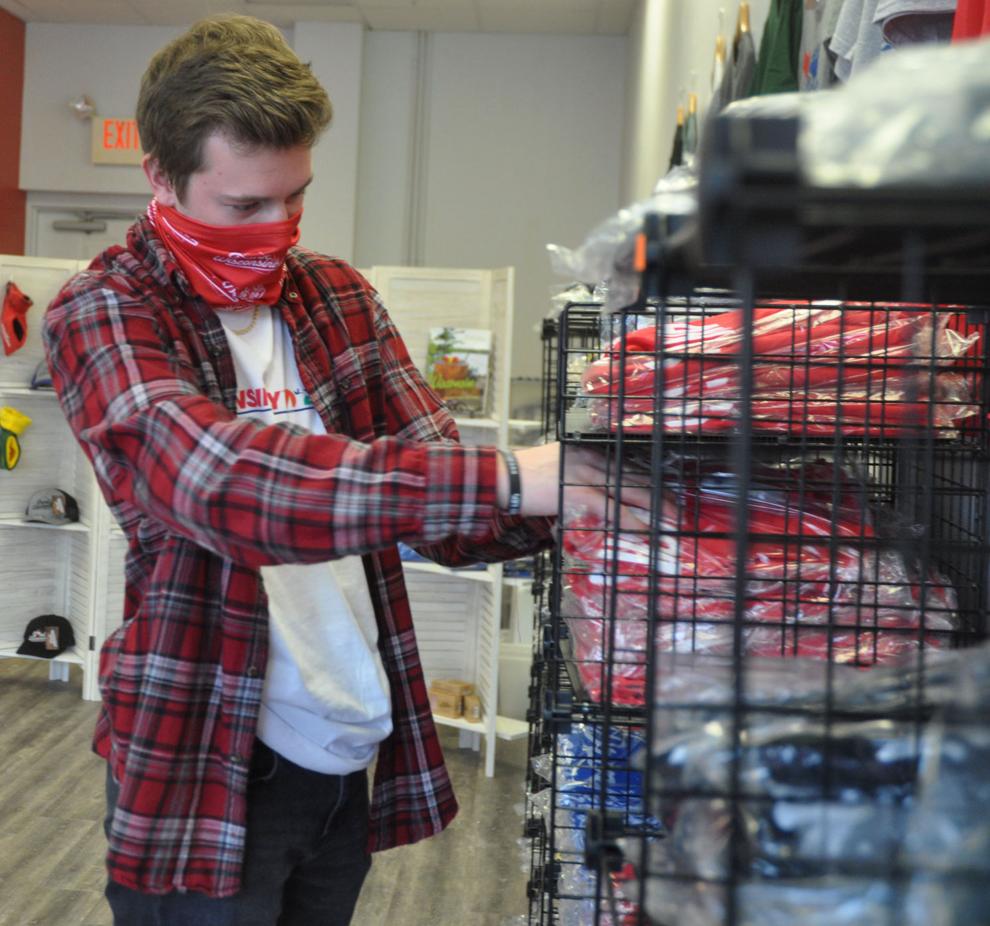 A rover cooler is one of the more unique items that is offered at the Drink Wisconsinbly retail store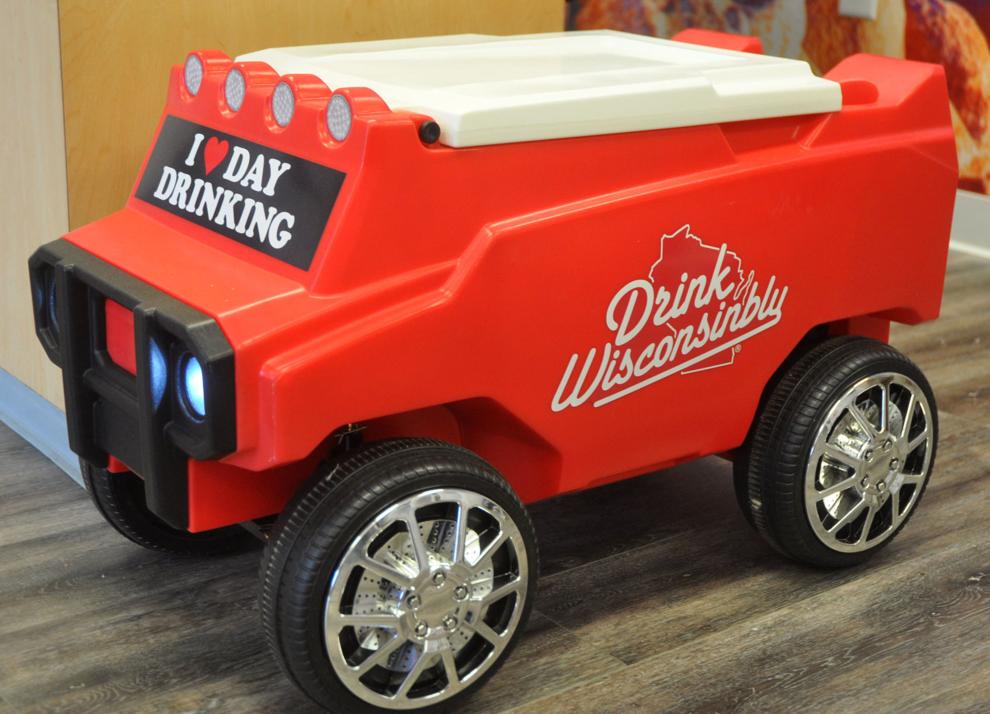 The Drink Wisconsinbly retail store in downtown Lake Geneva offers a selection of T-shirts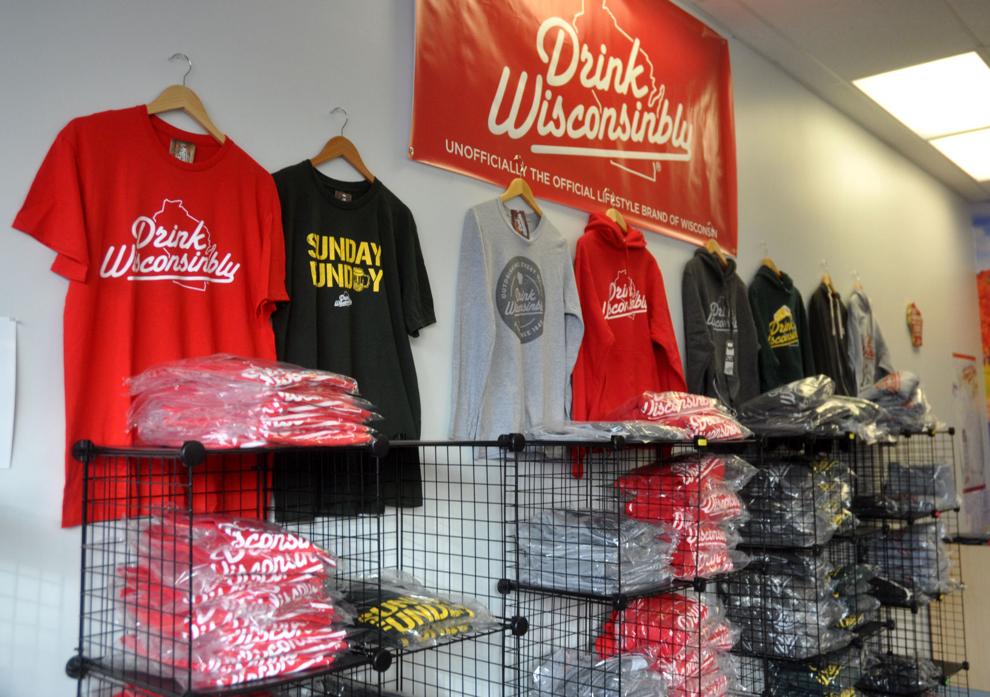 Dillon Murphy, Drink Wisconsinbly employee, looks over some of the shot glasses that are sold at the store