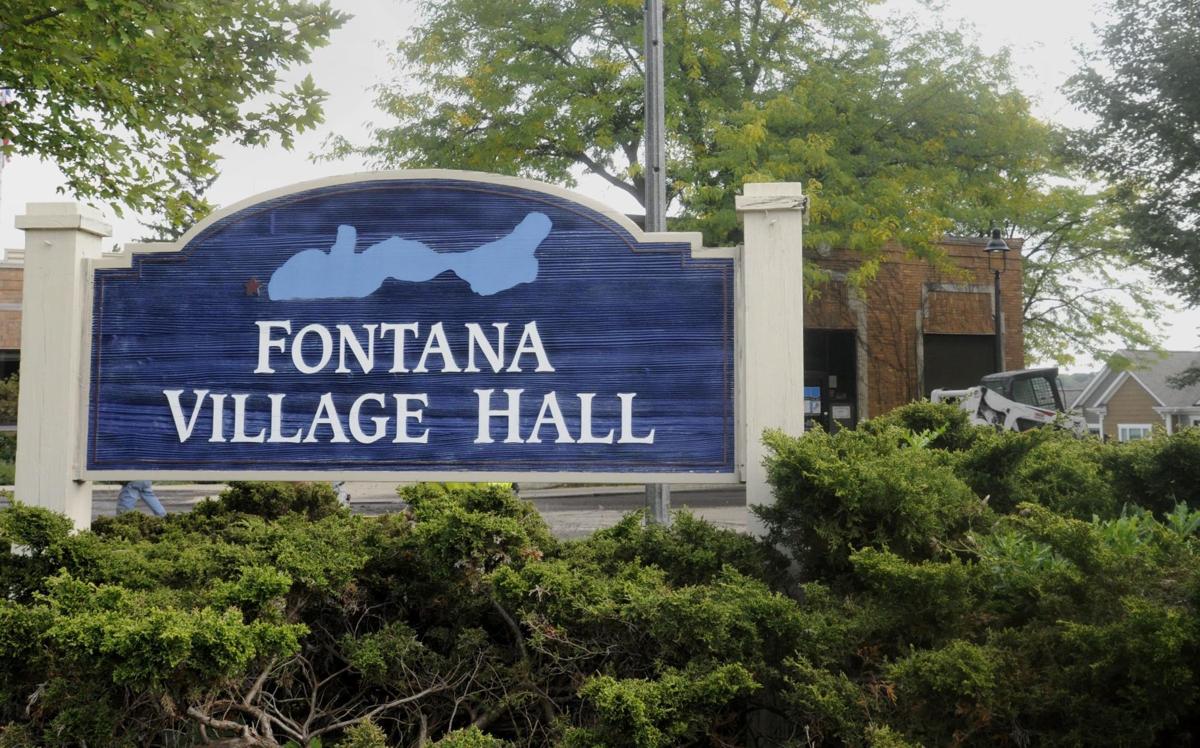 FONTANA — The Fontana Village Board has approved an 8% sewer rate increase this year to stay in line with its debt service payments and the normal inflation of its utility costs.
The increase was unanimously approved during an April 5 village board meeting, following a recommendation from the village finance committee, and will come into effect during the second quarter of this year.
This will be the first sewer rate increase the village has enacted since 2012.
For most residencies, the increase will raise quarterly usage charges from $56.74 to $61.28, an additional $18.16 each year. For every 1,000 gallons of water used, the village usage rate will also increase from $6.55 to $7.07.
Along with the 8% increase this year, the sewer rate will also increase by 5% next year and by another 5% the following year.
The board approved the increase during a March 1 village board meeting but needed it to be drafted into ordinance form and considered by the village finance committee before officially approving it.
During the Mach 1 meeting, trustees opted for sewer rate increases over the next three years rather than a bulk increase all at once.
Trustees weighed the option of implementing an 18% increase this year, which would prevent additional increases in the next two years, but decided to spread the increase out to not incur large expenses to residents all at once.
During the meeting trustee John O'Neil said he believes a gradual increase would allow more time for village residents to prepare for additional sewer rate expenses in the years ahead.
"It would be nice to have it so we could budget it," he said.
Village treasurer Scott Vilona said during the meeting the village should have been implementing smaller gradual increases to stay in line with general inflation rates since its last increase in 2012.
He said when municipalities fall behind in small annual increases, larger rate increases may be required to keep utility balances in the green.
"That is never a good situation because we are always going to be falling behind, the utilities will be struggling and we'll have to do a larger rate increase than we would have otherwise," he said.
Village president Pat Kenny said moving forward the village will have to consider annual increases so as to not fall behind in expenses.
He also said he is not sure why an annual increase consideration did not come before the village board or finance committee in recent years.
"I can't tell you why since 2012 we haven't done these increases," he said.
Water rate increase considerations
During the meeting Vilona also discussed the need for a water rate increase although the village does not currently qualify for one under conditions required by the Public Service Commission, which mandates when municipalities are allowed to increase water rates.
He said while the village is in good standing currently, he is concerned the village may fall behind in water utility revenues when it starts making payments on debt issuances from 2020.
"The utilities are doing fine as of right now but we know there is going to be debt service coming due on it that's not in these numbers, and that's my concern," he said.
The Public Service Commission evaluates a municipality's need for a rate increase based on its most recent budget audit.
Currently the commission has records for the villages 2020 audit, which do not reflect future debt payments, and disqualifies the village from a water rate increase.
"This is one of the quirks," Vilona said. "We know the circumstance but the numbers the PSC goes off of are the audited numbers and they won't be reflected until probably next year."
Vilona said he will be reaching out the Public Service Commission to see if a rate increase can be implemented this year, but it is possible such an increase will be impossible until the commission receives the village's 2021 budget audit at the end of the year.
Collection: A look back at Majestic Hills ski hill
Majestic Hills entrance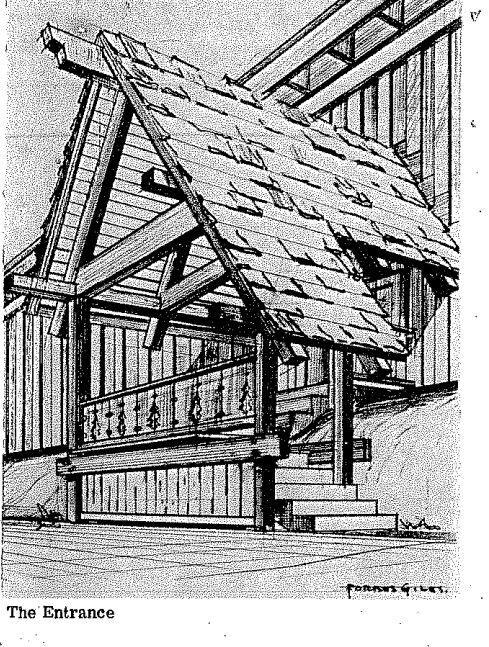 Majestic Hills pamphlet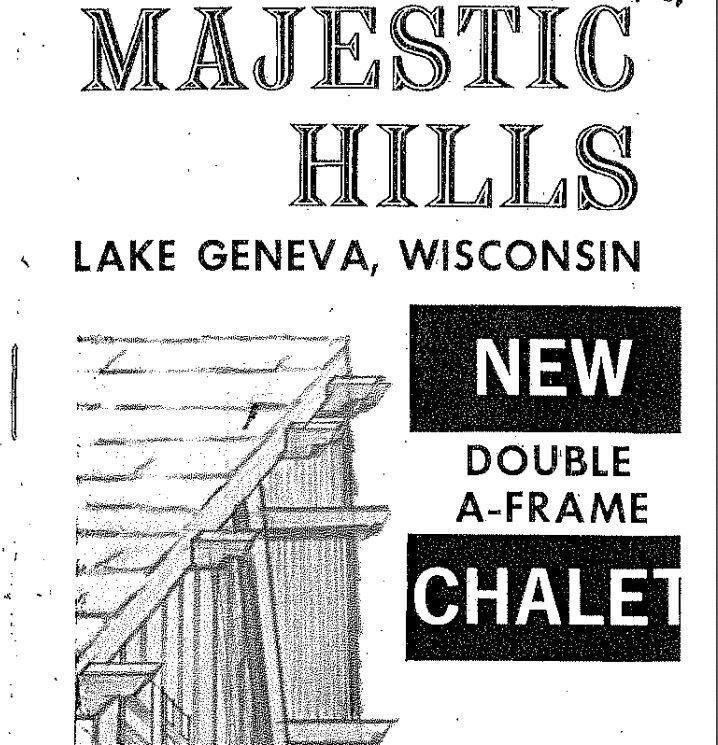 Majestic hours and rates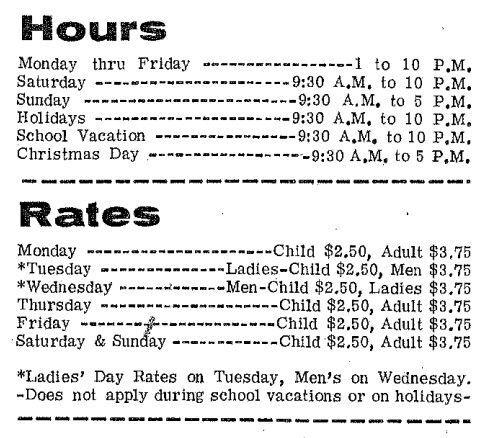 Majestic's huge stock of sweaters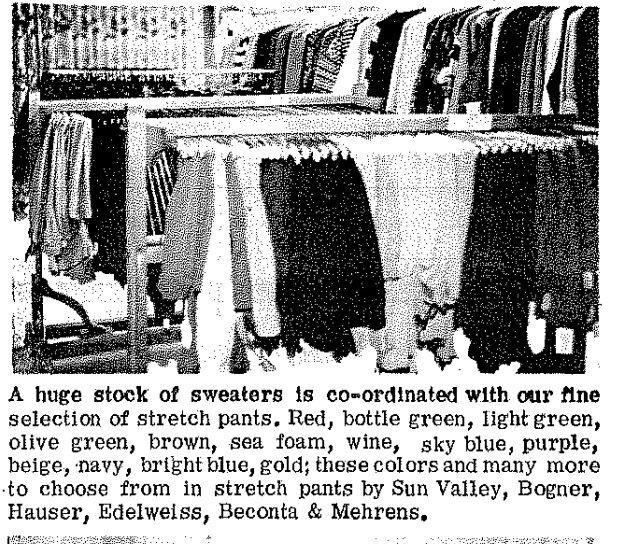 Majestic map
Majestic Hill's area lodging and dining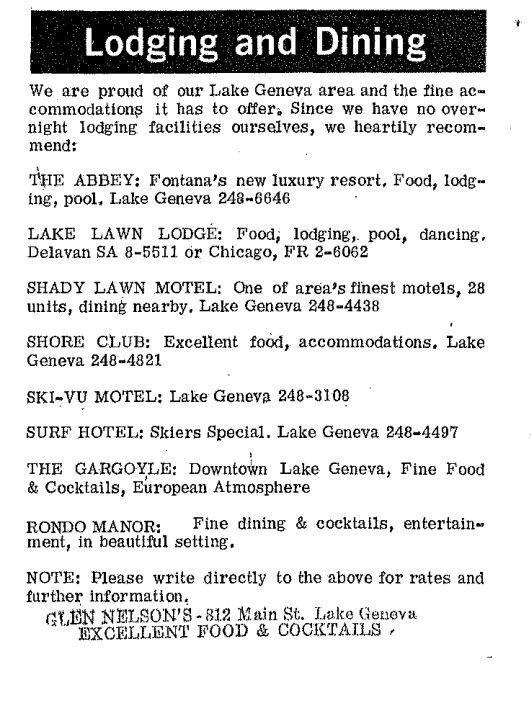 Majestic Hills lodge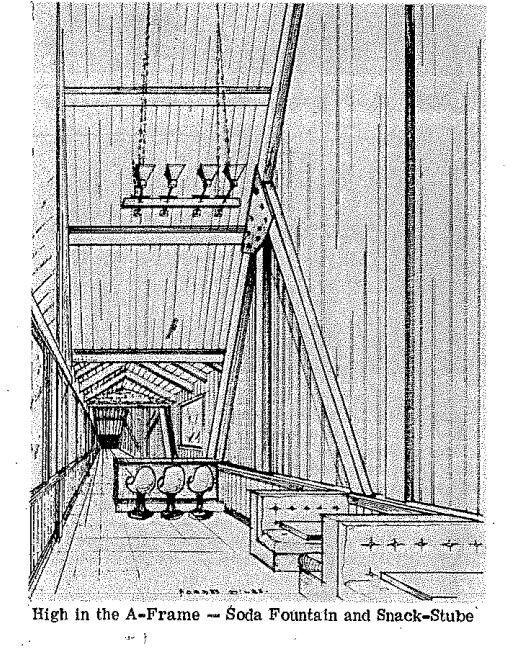 Majestic Hillls' nursery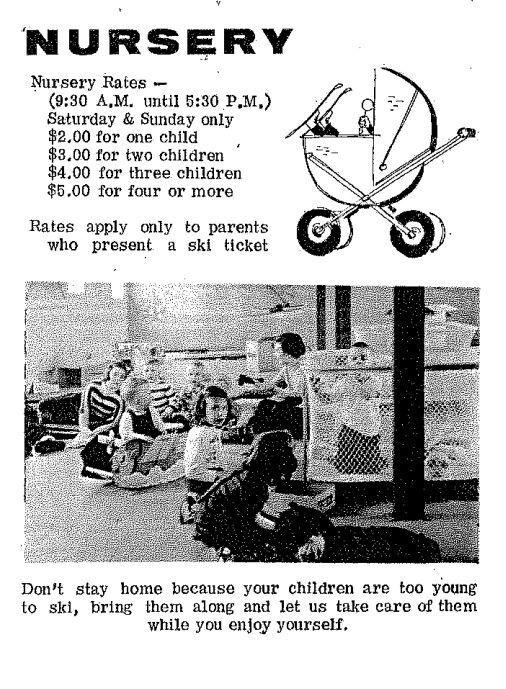 Majestic Hills rentals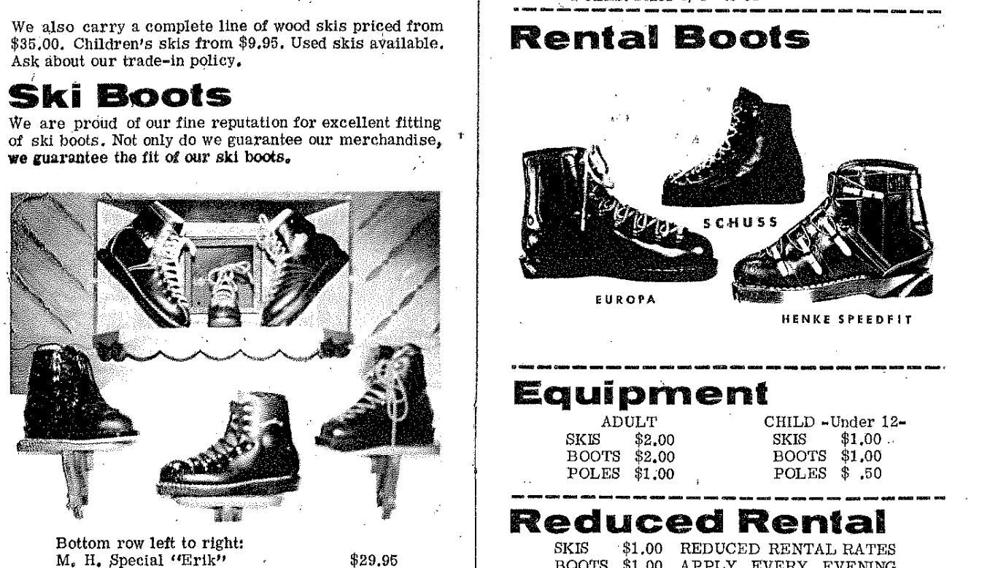 Majestic Hills rentals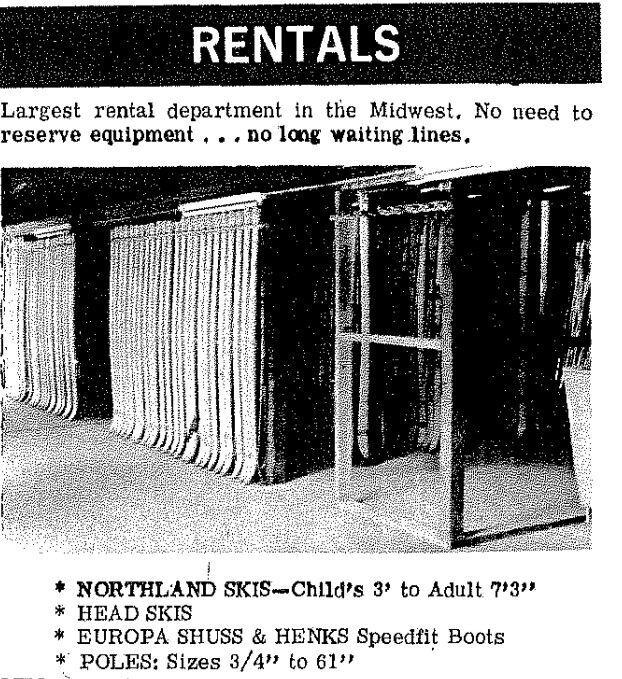 Majestic Hills safety rules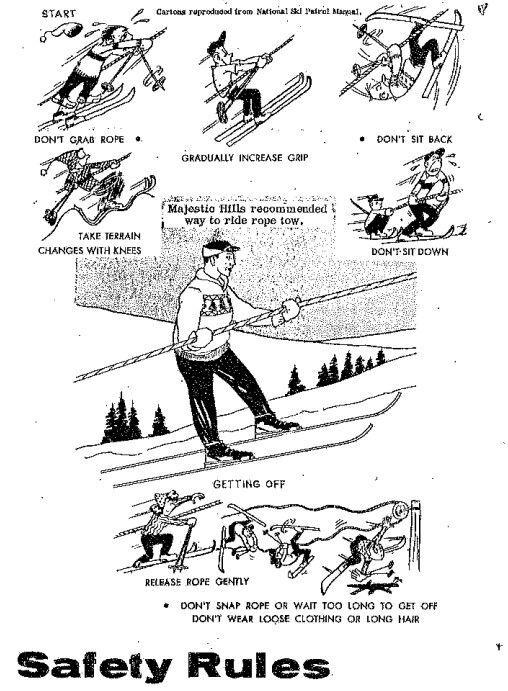 Majestic Hills ski patrol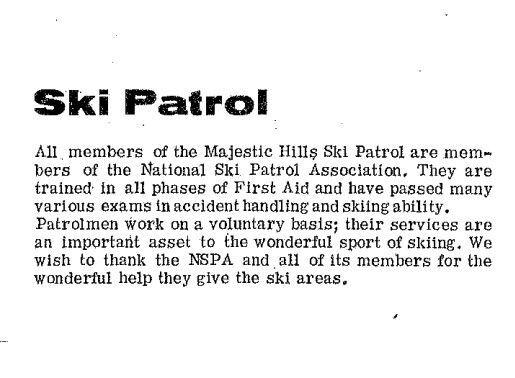 Majestic Hills ski school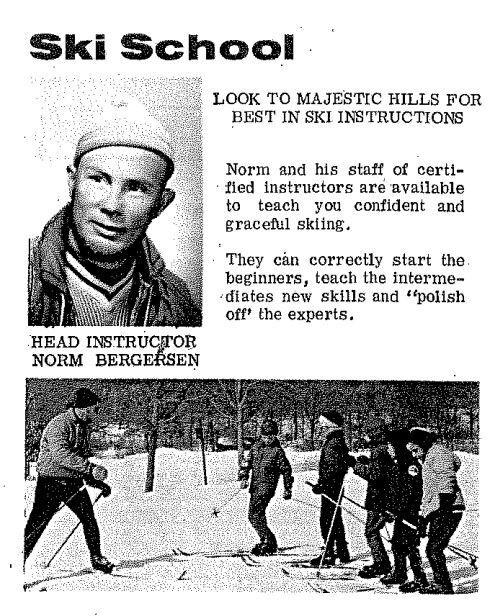 Majestic Hills snow grooming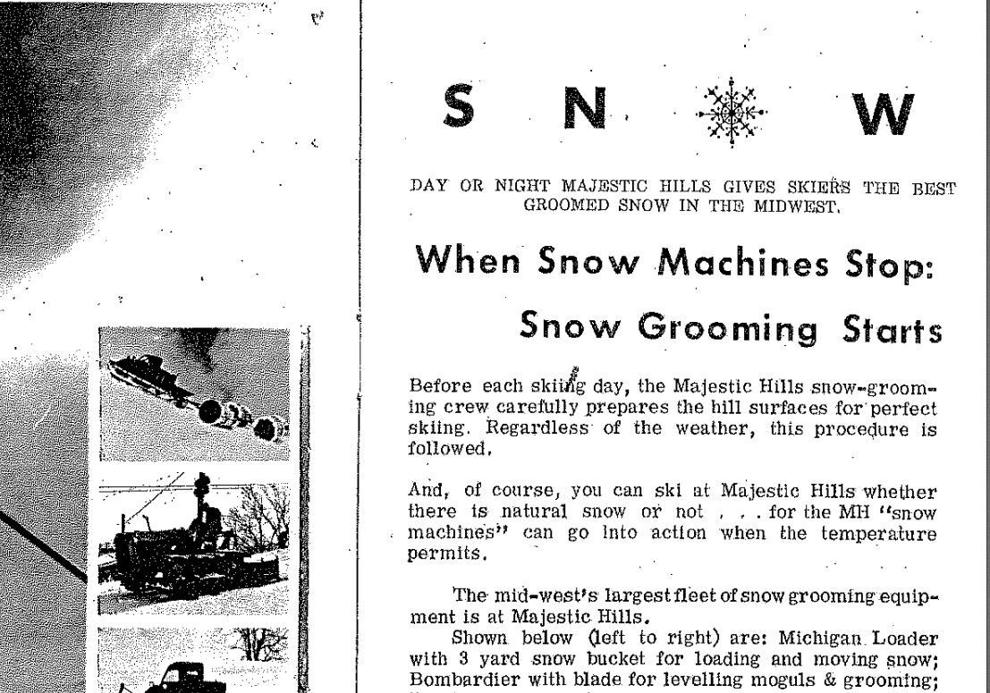 Majestic Hills the finest chalet