GENOA CITY — Have you heard of the Target dress challenge?
If you haven't, you are probably not alone. It's not quite up to the caliber of the ice bucket challenge of 2014, where everyone and their brother dumped a bucket of ice water over their heads.
The #Targetdresschallenge started after Target began selling long prairie style dresses, with high necks that looked like something people would have worn in the 1800s in the days of Little House on the Prairie.
As part of the challenge, people buy the dress and pose in photos to look like they are in the 1800s.
When people started to post the trend on social media, Brandy Fleisher's friends started tagging her.
"I feel like everyone kind of knew this was my forte," said Fleisher, a 2012 Badger High School graduate.
She remembered seeing a historic photo of the house she rents showing a family with ten kids posed in front, with the women looking very stoic and poised. She decided to take her photo shoot with them in mind.
"I took the eerie old photograph vibe and tried to recreate it," said Fleisher, who works at Main Stay Therapeutic Farm. "There wasn't a lot of smiling. Back then it was reserved."
Fleisher was originally planning on doing the photo shoot outside, but then the deep freeze hit, with temperatures in the negatives, and she decided inside was a better option.
But she played it safe and tried to be respectful of the people in the picture from the past. With a house that old, she said, she is pretty sure there is some paranormal activity.
While her post hadn't yet gone viral as some others have. For her, it was about doing it for fun.
"I feel like we all need some fun right now."
Now as for if she will wear the dress ever again, she is thinking of doing another photo shoot outside when the weather gets better. But she is not sure if she will ever wear the dress for anything other than a photo shoot.
"I'm sure I could pull it off in real life, but I'm definitely going to look dated."
Tribal Dance by Team Wisconsin 1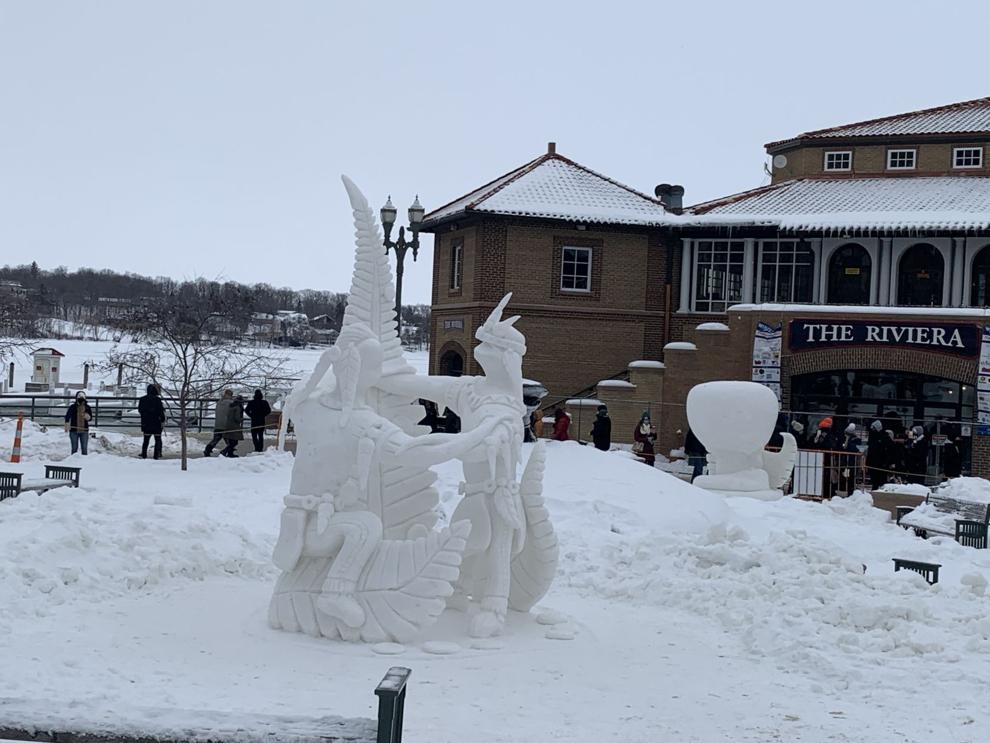 Watch now: National Snow Sculpting Competition from start to finish
Fowl Play by Team Illinois 2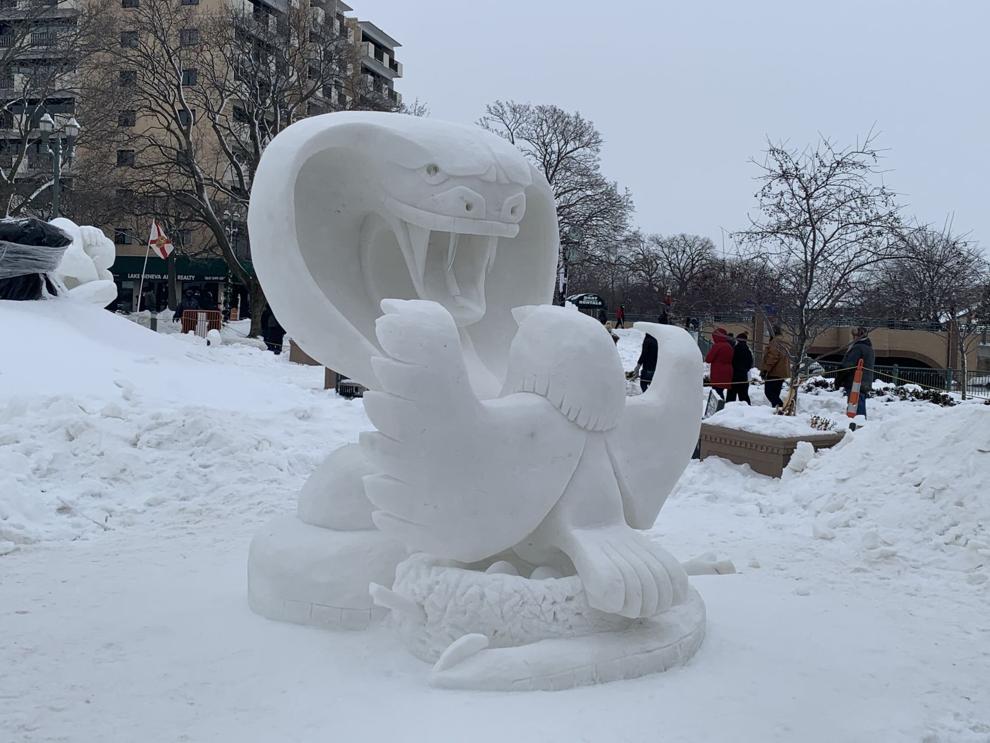 2020 by Team Illinois 3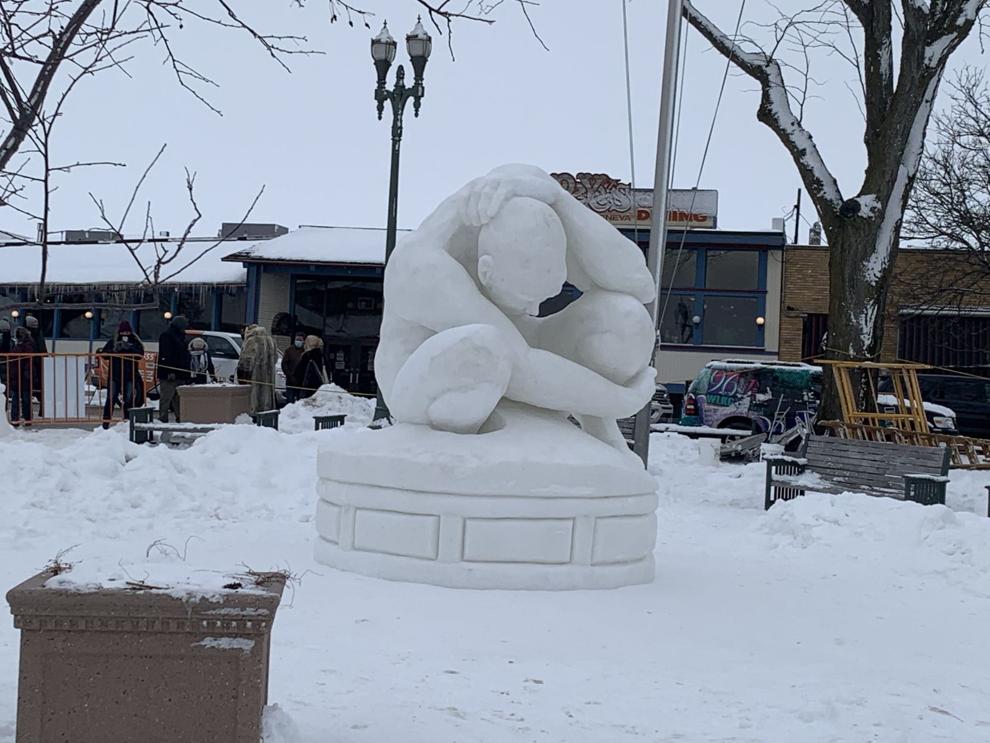 The Power of the Mind's Eye By Team Florida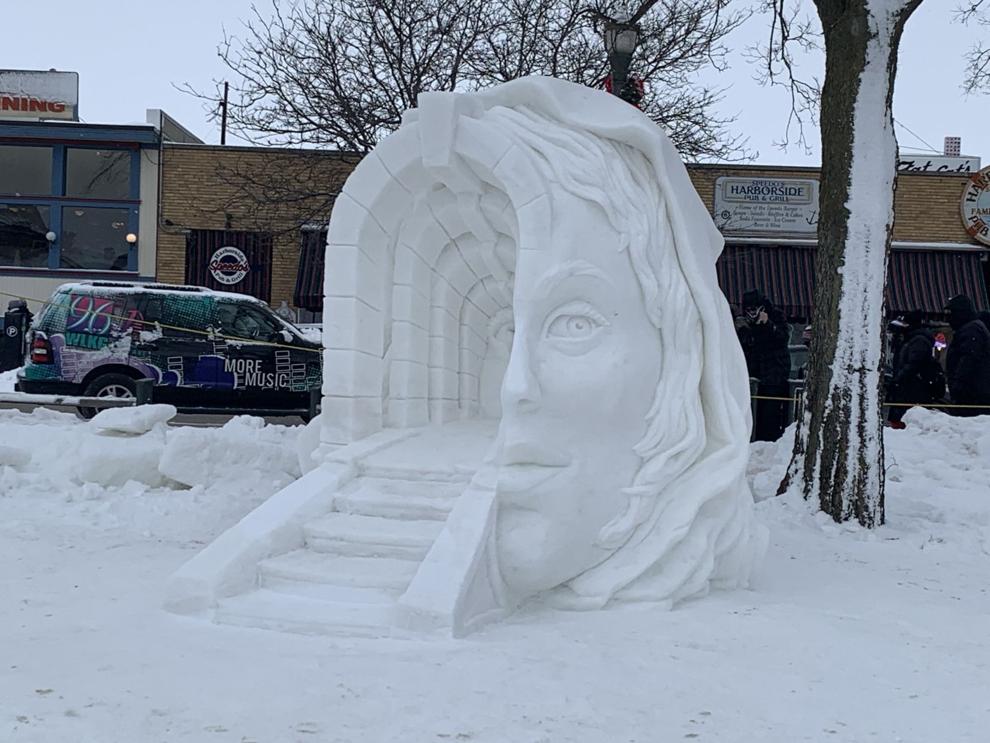 Inoculation by Team Wisconsin 2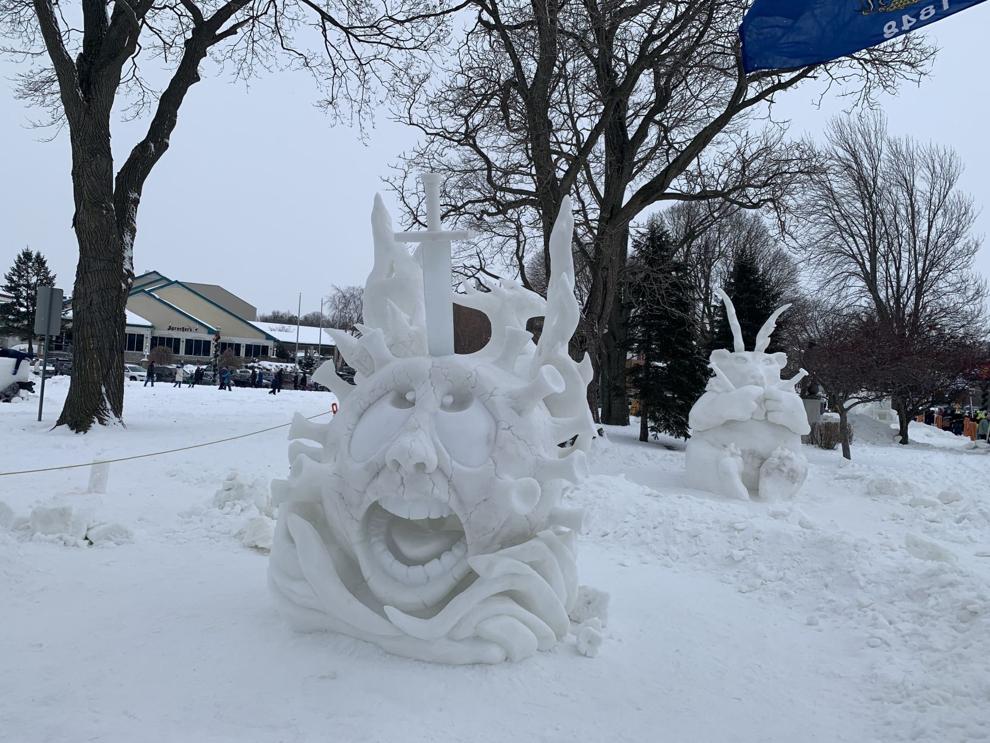 Ice Cold Craft Beer by Team Alaska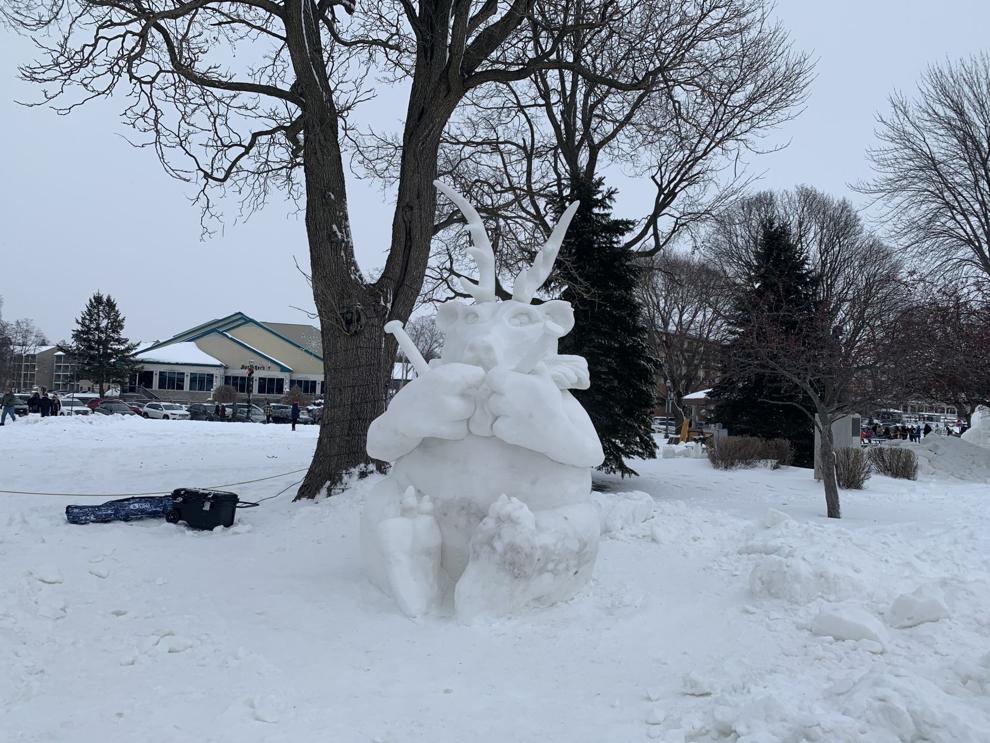 Daryl by Team Colorado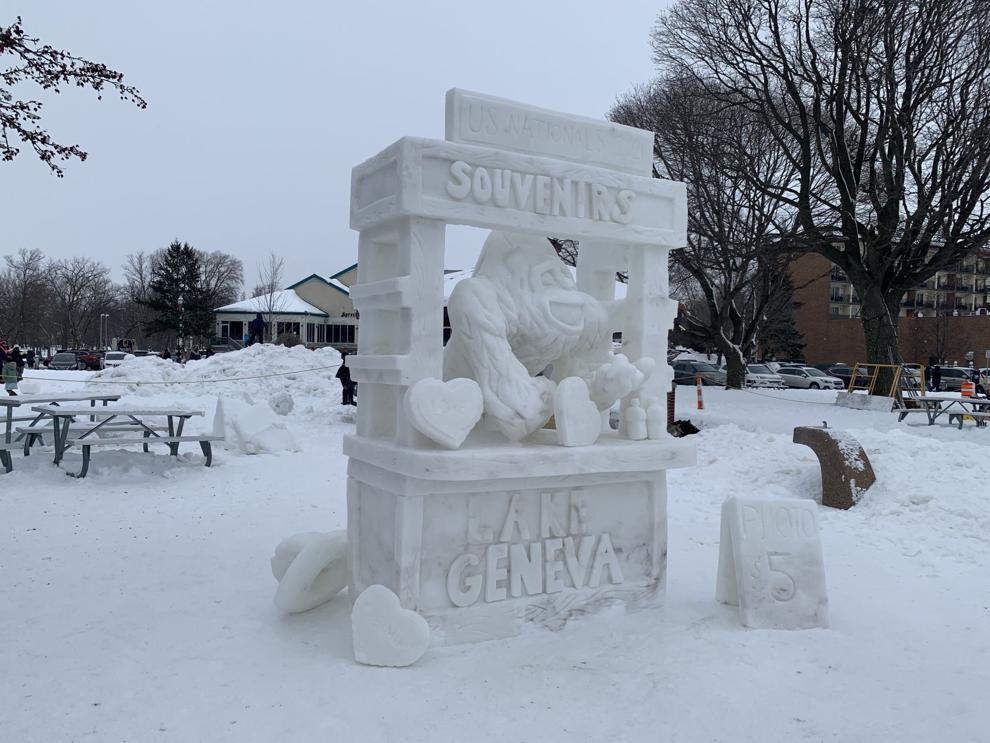 The Like-Ness Monster by Team Illinois 1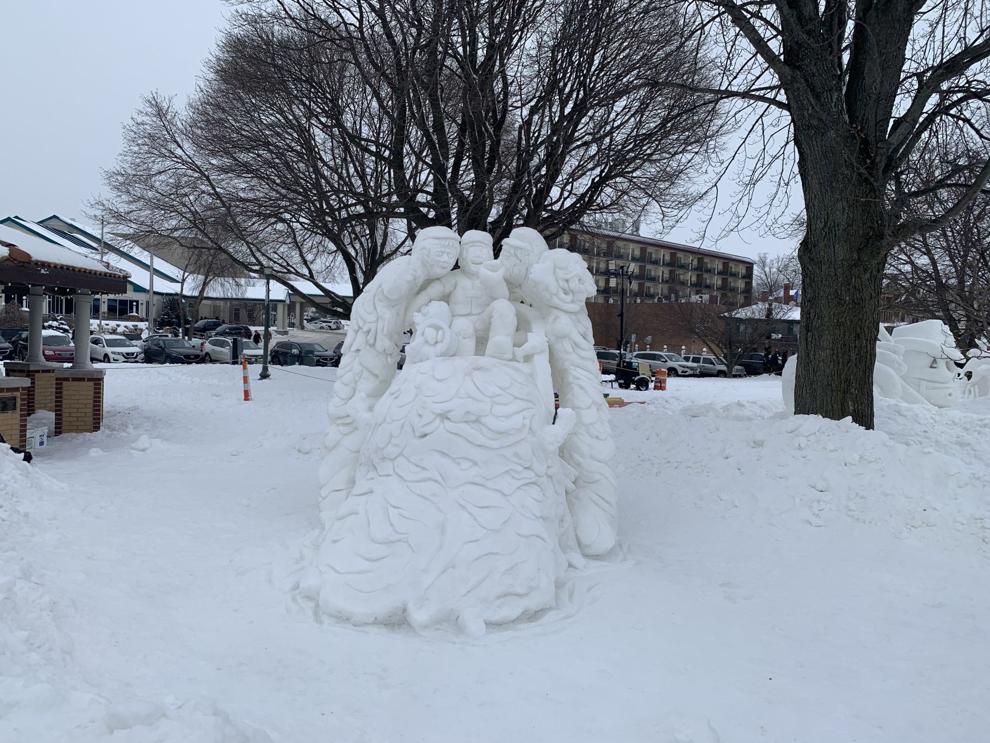 Bird in Hand by Team Michigan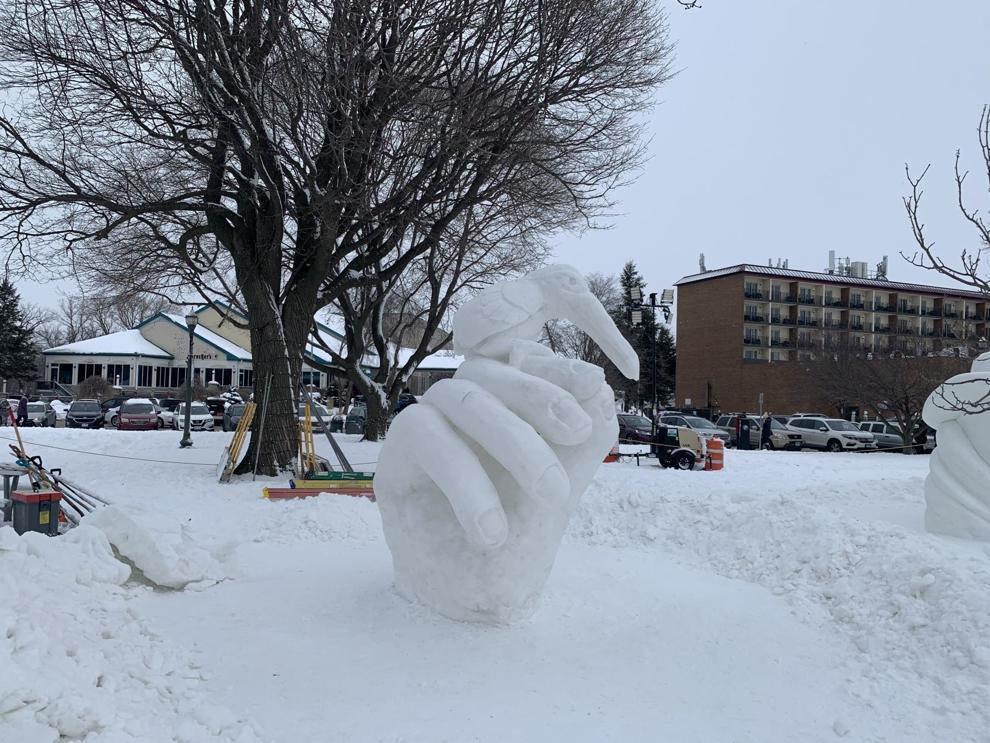 COVID criminal by Team Wisconsin 3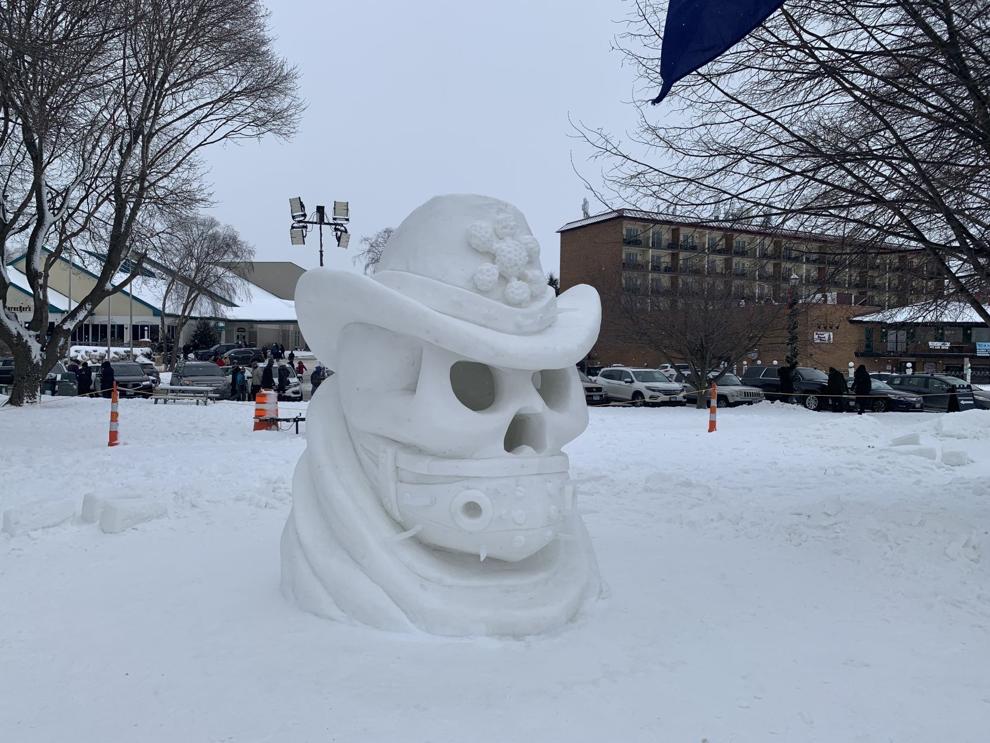 Fantasy Reef by Team Iowa
Day one: Snow sculpting at Lake Geneva's Winterfest 2021