Reports have shown that receiving a COVID-19 vaccine is not pleasant, but it's far preferable to catching COVID-19.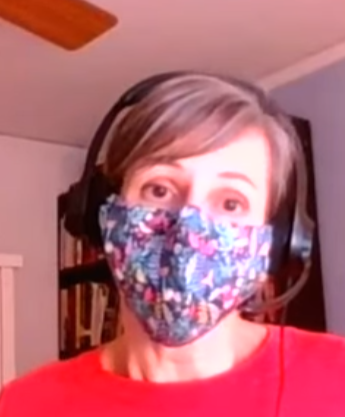 "The benefits certainly outweigh that short-term discomfort," Wisconsin Immunization Program Director Stephanie Schauer said during a press call with reporters last week. "We know that a fair number of folks may experience some fatigue, or headache, or muscle aches, or pain or redness at the site of injection."
"These symptoms are an expected part of immunization. It shows that the body is responding," Schauer said.
The Wisconsin Department of Health Services on Thursday announced the planned staggered launch of the Wisconsin COVID-19 Vaccine Registry. According to the state, it "will provide a central place to let people know where and when they can they can get vaccinated, and let them schedule an appointment."
New data also shows that the side effects and chance of serious illness after receiving a COVID-19 vaccine indicate that the vaccines are far less dangerous than actually catching COVID-19 and are likely safer than even catching the flu.
Still, deaths have been reported after receiving the vaccine. The federal Centers for Disease Control and Prevention recently reported that 113 people died after receiving the vaccine between Dec. 14 and Jan. 13, with 6,994 "adverse events" in total being reported. Over that monthlong period, 13.7 million doses were administered.
Two-thirds of those 113 deaths occurred in long-term care. There were also 46 cases of anaphylaxis, a severe allergic reaction; concerns about anaphylaxis are why recipients of a vaccine, particularly for people who have pre-existing allergies, are encouraged to remain at vaccination sites for a while after receiving the vaccine to make sure they are OK to go about their day.
If all 113 of those deaths are considered to be linked to COVID-19, then the death rate (dividing 113 by 13.7 million) would be 0.000825%. In comparison, COVID-19's U.S. death rate is 1.78%, since there have been 494,008 American deaths linked to COVID-19, with 27,811,343 of confirmed cases, according to the CDC's totals reported Saturday.
Plenty of concerns remain, although health experts are still recommending that virtually everyone age 16 and older get vaccinated.
Pregnancy
What to do
Here's what the CDC recommends if you suffer the following symptoms:
To reduce pain and discomfort where you got the shot
Apply a clean, cool, wet washcloth over the area
Use or exercise your arm
To reduce discomfort from fever
Drink plenty of fluids
Dress lightly
If the redness or tenderness where you got the shot increases after 24 hours
If your side effects are worrying you or do not seem to be going away after a few days
What if I have an allergic reaction?
If you get a COVID-19 vaccine and you think you might be having a severe allergic reaction after leaving the vaccination site, seek immediate medical care by calling 911