TOWN OF GENEVA — The ice castle is returning to the Lake Geneva region for another season of frozen winter fun, with adjustments planned to avoid spreading the coronavirus.
Officials at Ice Castles LLC announced Oct. 28 that they are bringing back the cold-weather funhouse this winter to the Geneva National Resort, just west of Lake Geneva.
"We're excited to return," spokeswoman Melissa Smuzynski said. "We're looking forward to a good season."
The announcement was greeted with cheers from the region's tourism industry, whose leaders have worked to make the ice castle a foundation for a growing winter tourism scene.
Kathleen Seeberg, executive director of the Walworth County Visitors Bureau, said the outdoor attraction — with the added safety precautions — could be an ideal getaway for families this winter.
"This just fits perfectly," Seeberg said.
Added Stephanie Klett, president of the VISIT Lake Geneva tourism group: "We are thrilled to have Ice Castles back."
It will be the third consecutive winter here for the jumbo-sized frozen funhouse, which treats visitors to walk-through tunnels, slides and other interactive features — all made of ice.
The castle debuted in 2019 with a six-week run at Riviera Beach in Lake Geneva, followed by a four-week run in 2020 on a golf course at Geneva National. Although detailed attendance figures are not released, organizers said the debut season drew about 90,000 people and that the second season was comparable.
The attraction has drawn visitors from throughout the Midwest, including Chicago and Milwaukee.
The Geneva National site overlooks Lake Como about five minutes west of Lake Geneva.
Plans for 2021 include a downsized castle built in a more shady spot at Geneva National's golf course — both steps designed to account for Wisconsin's unpredictable winter weather. Unseasonably mild temperatures last year slowed the castle construction effort.
Smuzynski said the 2021 attraction will be about one acre in size, roughly 30 percent smaller than last year, but it will include taller walls and a more vertical construction.
Garth Chambers, president of Geneva National parent company Paloma Resort Properties, said the town of Geneva resort is happy to be hosting the ice castle again this winter.
Chambers noted that Geneva National has 32 newly completed suites for overnight accommodations for visitors.
"We are excited to provide a venue for fresh-air adventure," he added, "and an amazing lakefront landscape that accentuates the magic of this one-of-a-kind outdoor attraction."
Because of the coronavirus public health crisis, the capacity of the crowd permitted inside the ice castle will be reduced. Also, visitors and staff will be required to wear face masks, and some walk-through amenities will be made one-way only to limit face-to-face contact among guests.
Details of the operating plan are still being finalized.
Plans call for opening to the public in January, with crews scheduled to arrive on site in November to begin construction.
The castle is created by forming thousands of icicles by hand, then fusing them together and spraying water until the structure grows to sometimes two or three stories tall and 30,000 square feet or more in size.
Ice Castles LLC, based in Utah, is scrapping plans this year for attractions in Minnesota and Canada this year, but moving forward with four sites in Wisconsin, Colorado, Utah and New Hampshire.
Smuzynski said officials considered canceling the entire season because of the challenges presented by the coronavirus outbreak. Officials are happy, she added, to be moving ahead with another winter of outdoor fun adapted to the unusual circumstances.
"It was a difficult decision," she said. "We wanted to make a decision that was not only safe, but in the best interests of our guests and our staff."
Klett said that with fewer ice castles than last year going up around the country, the Lake Geneva attraction could become an even more popular destination for winter travelers.
The location on Lake Como, Klett added, is a centralized spot that should benefit hotels and other businesses in Lake Geneva, Williams Bay, Fontana and elsewhere in the region.
"Our businesses win big," she said.
Seeberg said her staff was already meeting with Ice Castles representatives to begin planning promotions for the new ice castle season.
Considering how many indoor attractions throughout the country are being shut down or disrupted by the coronavirus outbreak, Seeberg said, the Lake Geneva region could capitalize in a big way with its outdoor attraction.
"It's a pretty cool way to get outdoors," she said. "That's perfect for what we're trying to do to keep everybody safe."
Ice castle gallery - 1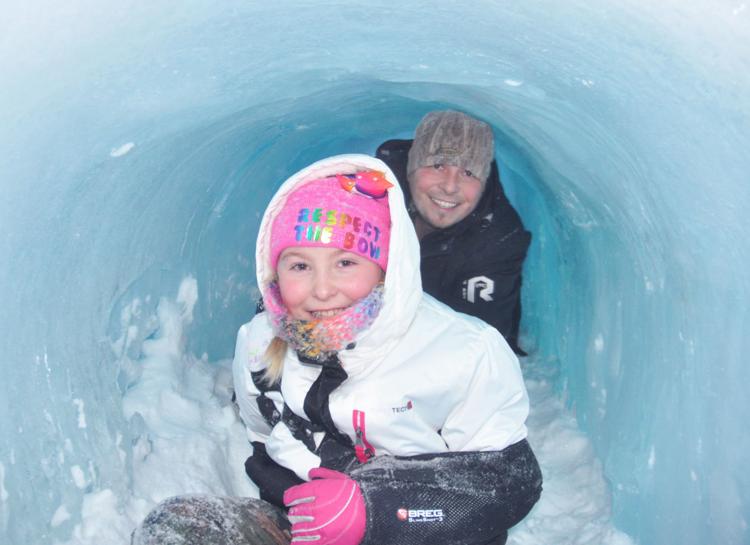 Ice castle gallery - 2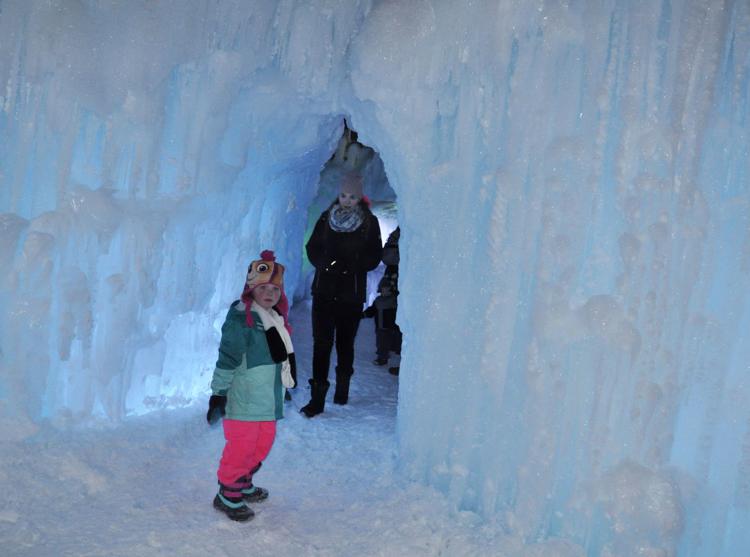 Ice castle gallery - 3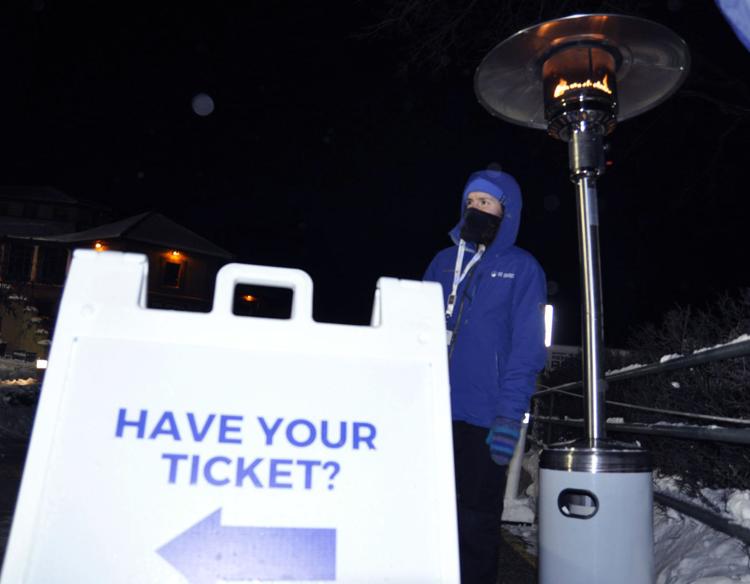 Ice castle gallery - 4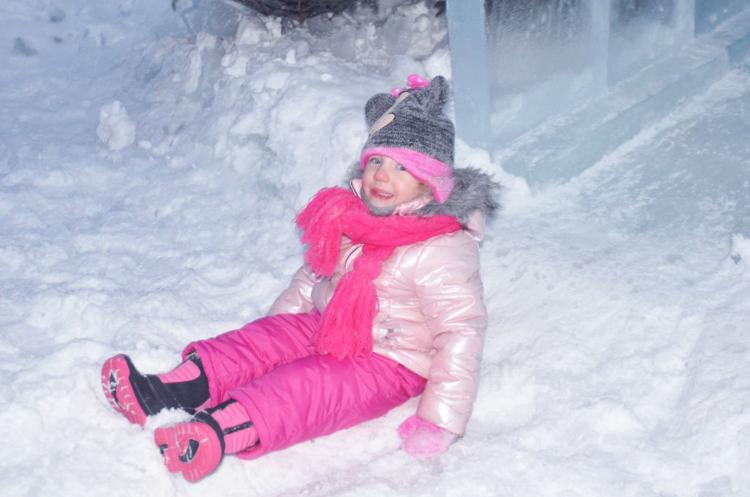 Ice castle gallery - 5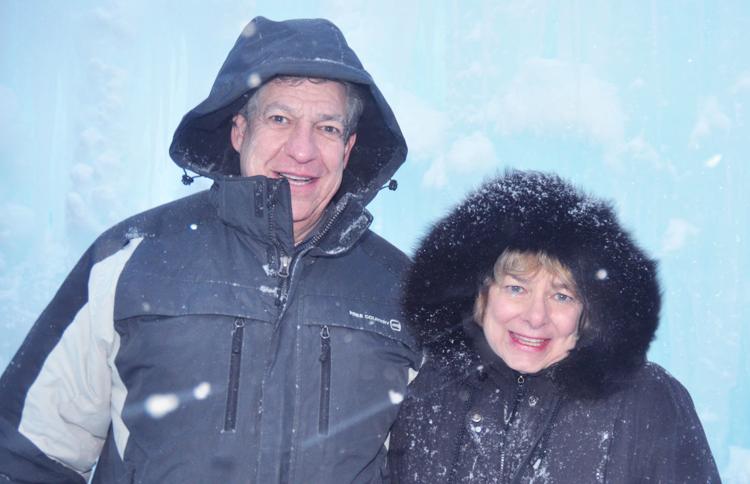 Ice castle gallery - 6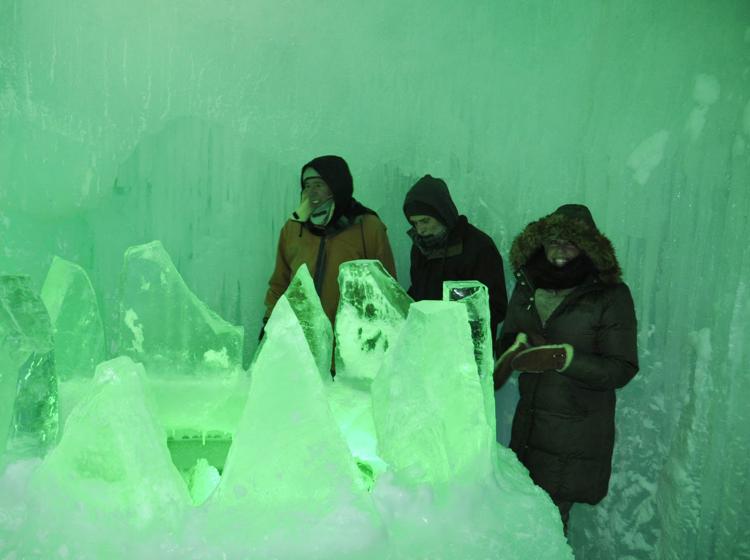 Ice castle gallery - 7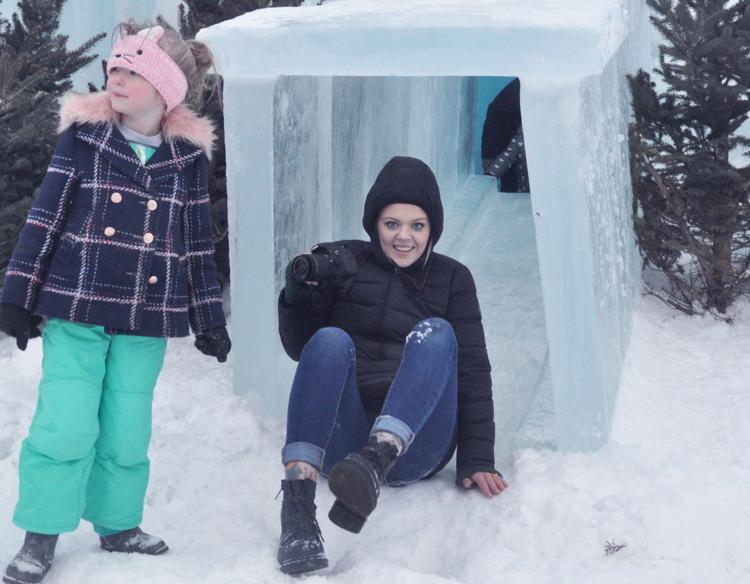 Ice castle gallery - 8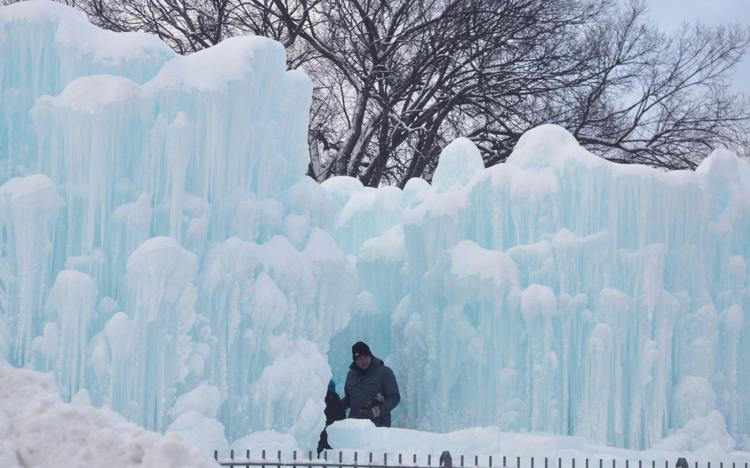 Ice castle gallery - 9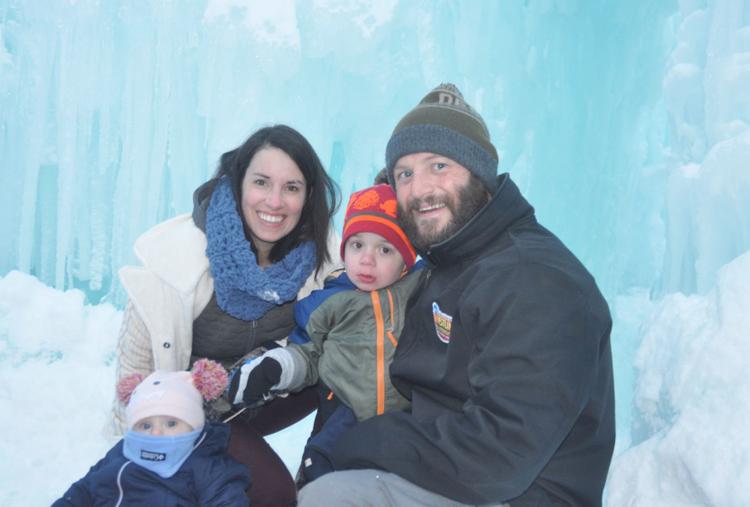 Ice castle gallery - 10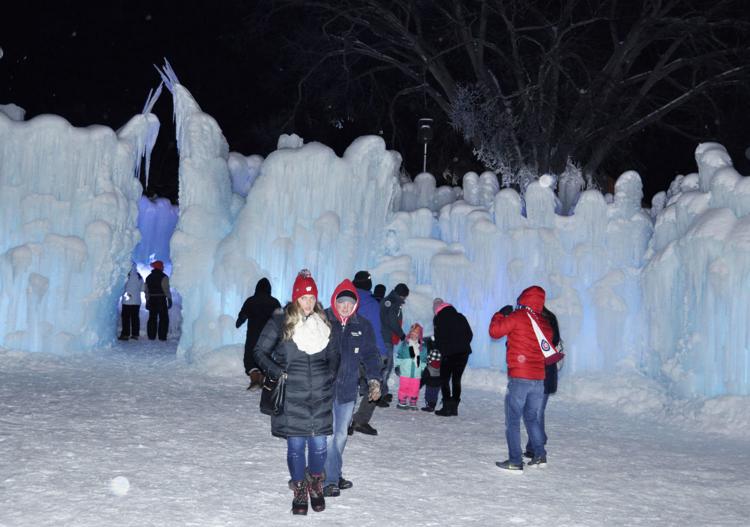 Ice castle gallery - 11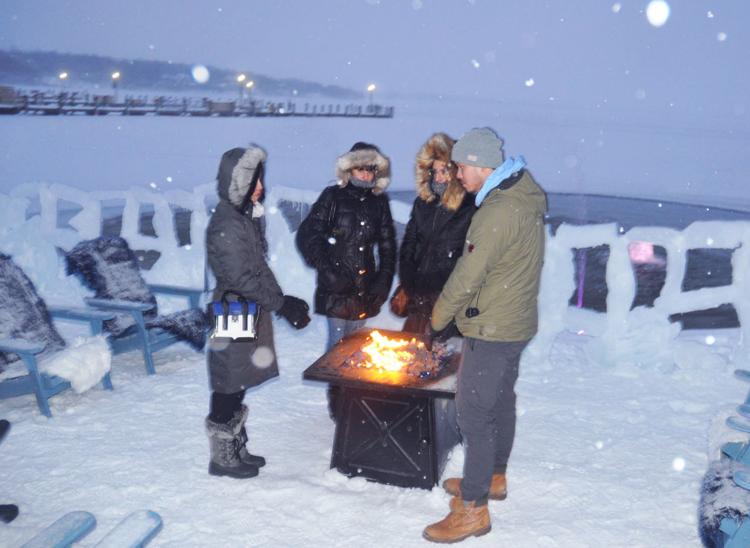 Ice castle gallery - 12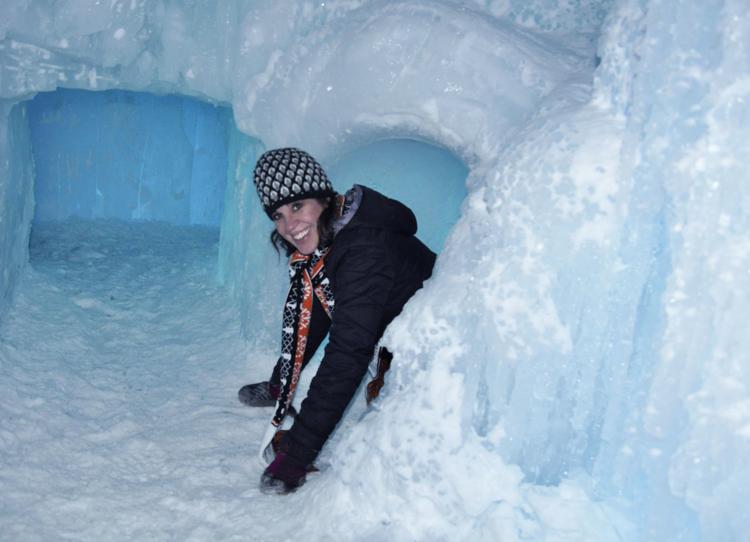 Ice castle gallery - 13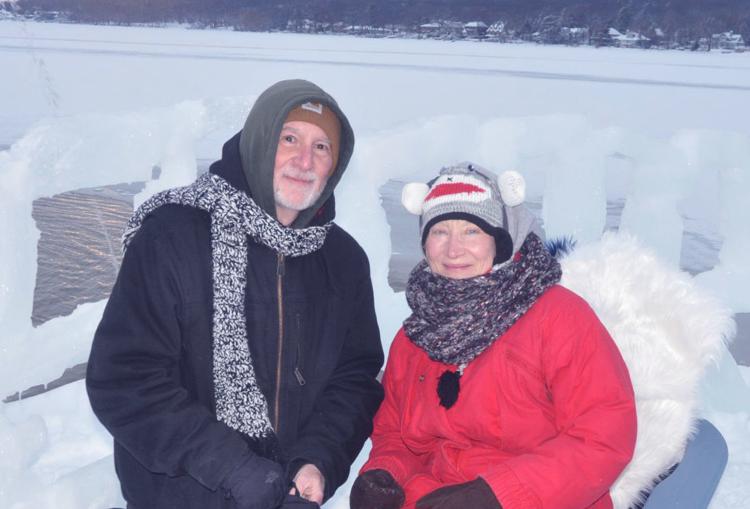 Ice castle gallery - 14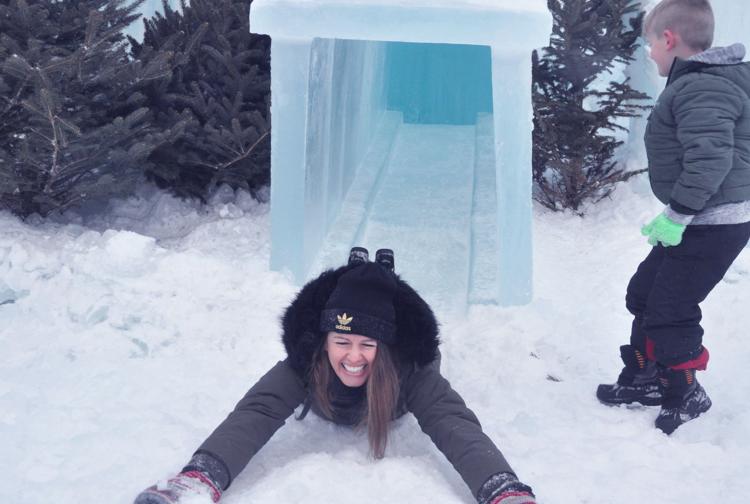 Ice castle gallery - 15