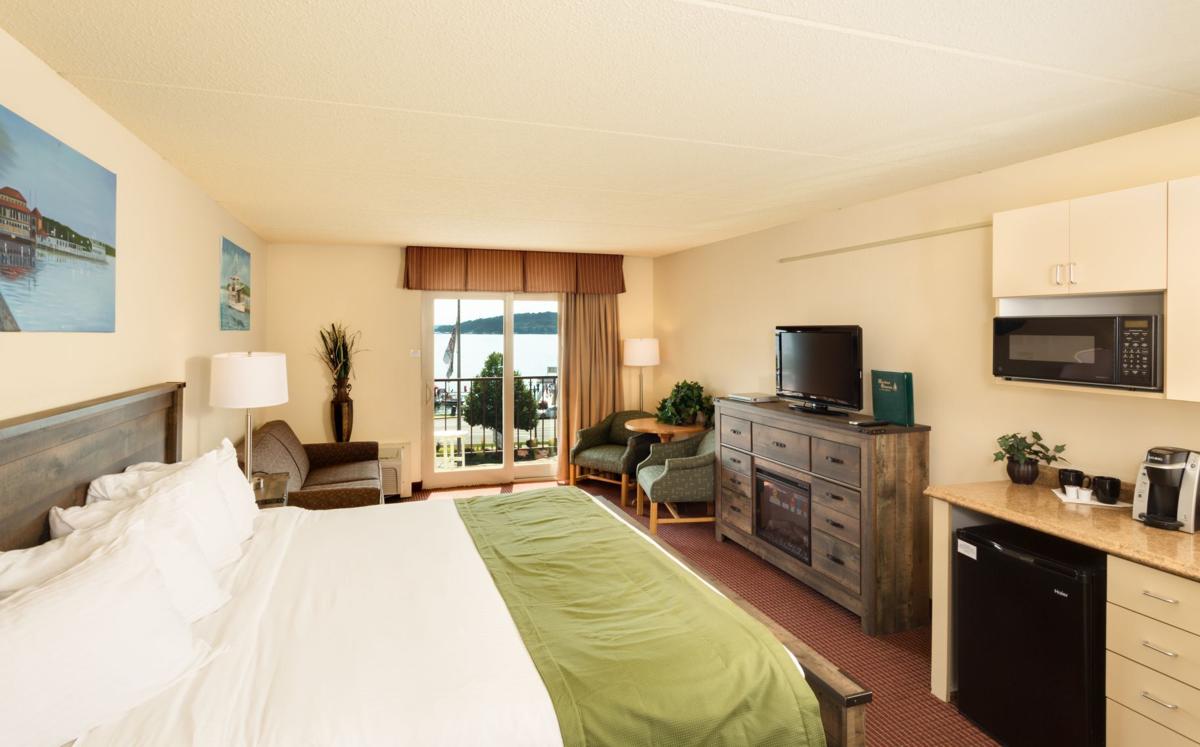 Lake Geneva aldermen feel they need more information before approving a proposed 3-percent increase in the city's hotel room tax rate.
City officials are considering increasing Lake Geneva's hotel room tax rate from 5 percent to 8 percent to help pay for renovations to the historic Riviera building and other proposed projects.
The tax increase could cost hotel guests more than $400,000 a year by adding three percentage points to a tax that already generates $798,239 a year for Lake Geneva.
Members of the city council's finance, licensing & regulation committee were set to vote on the proposed rate increase, Oct. 6, but unanimously decided to hold off voting to learn what representatives from local hotels feel about the issue and what other surrounding communities have implemented for their hotel room tax rate.
The committee members are set to discuss and vote on the proposed rate increase during their Oct. 21 meeting, which will be held 5:30 p.m. in the city hall building, 626 Geneva St.
If the committee approves the rate increase, it still has to be approved by the full city council.
The rate increase would go into effect Jan. 1, 2021 if it is approved.
Alderman John Halverson said he is in favor of the proposed rate increase but feels the city should talk with local hotel representatives to determine how they feel about the issue.
"At least we should bring them into the discussion," Halverson said. "I agree, on the face of it, that we need an increase, but they should be in the loop."
Alderman Ken Howell said he also would like to obtain input from the local hotel owners.
"I think they should at least have a say in the matter," Howell said.
Alderman Richard Hedlund said it is up to the city council whether the room tax rate will be increased, not the hotel owners.
Hedlund said he is concerned that if the room tax rate is not increased, then the cost to renovate the Riviera and other city projects would completely be paid by the residents' property taxes.
"Do they call us and ask us when they want to adjust their rates?," Hedlund said. "They're not a legislative body. We are. We are elected to serve the citizens of Lake Geneva."
Some local hotel representatives have said they are against the increase because they feel it would decrease the number of guests, while others feel the increase would generate more revenue to help pay for city projects.
Alderwoman Cindy Flower said she is concerned that the rate increase would negatively affect the local hotels. She said she feels the cost of the Riviera renovations and other projects should be paid by both the residents and business owners.
"I don't think the residents should be on the dime for the Riviera improvements, but I don't think we should throw it all on the businesses either," Flower said. "I think it should be shared."
Alderwoman Mary Jo Fesenmaier said she would like to know what surrounding communities, as well as Milwaukee and Madison, charge for their hotel room tax rate before voting on the proposal.
"I think we need that before FLR actually makes a decision," Fesenmaier said.
Whitewater, Beloit, Stevens Point, Eagle River, Fond Du Lac and La Crosse currently have an 8-percent hotel room tax rate, according to city information.
Mayor Charlene Klein said she wanted to present rates for communities that are similar in size to Lake Geneva.
Klein said the rate increase would help the city obtain additional revenue.
"It just doesn't make sense to me to not raise it," Klein said. "I know the question is why, but my question is why not."
Get local news delivered to your inbox!
Subscribe to our Daily Headlines newsletter.