WALWORTH — Health care workers at some local nursing homes have begun vaccinating staff and residents against coronavirus along with thousands of susceptible workers throughout the country.
Mercyhealth has also started vaccinating staff as well as Walworth County first responders.
Residents and staff at the Golden Years facilities in both Lake Geneva and the Village of Walworth, as well as the Geneva Lake Manor nursing home, have received initial doses of the vaccine. Staff and residents at the Williams Bay Health Services nursing home also received coronavirus vaccines.
Jon Stankevitz, healthcare administrator for Golden Years Wisconsin, said residents and staff are hopeful the vaccine will bring an end to the trying times the coronavirus has caused long-term care facilities throughout the country.
Throughout the coronavirus pandemic, retirement home residents have had to forgo in-person family visits, reduced social activity and other precautions to prevent against spread of the virus.
"It's been a long, long stretch for our residents and staff with all of the extra precautions we've had to do both at work and in our personal lives, so just the hope and the thought that there is a potential for this to work and start to get things back to normal is certainly exciting," Stankevitz said.
Golden Years has been able to vaccinate about 80 residents and staff members through the Pharmacy Partnership for Long-Term Care Program, which it enrolled in back in fall 2020, long before a vaccine for the coronavirus was even in existence.
The federal program allowed long-term care facilities to coordinate vaccine distribution and administration by pharmacy partners once a coronavirus vaccine was available. More than 75,000 long-term care facilities enrolled to have residents and staff vaccinated through the program.
The Golden Years' pharmacy partner, CVS Pharmacy, sent a team to administer vaccines to about 80 residents and staff at skilled-nursing facilities in the Village of Walworth and Lake Geneva locations.
Stankevitz said currently the state has only permitted vaccines to be distributed to residents and staff members in skilled-nursing facilities, or in-patient centers where residents are more susceptible and require more hands-on treatment.
"That's where the state of Wisconsin prioritized, was that skilled-nursing side," he said.
Stankevitz said some staff members and residents in the skilled-nursing facilities opted not to receive the vaccine for a variety of reasons including having recently come into contact with the coronavirus or being unsure about how the vaccine may affect their health after consulting their doctors.
He added that some staff members are under the age of 18, which is the required age to receive the FDA emergency use authorized Moderna Inc. vaccine.
Residents and staff members who missed their first chance to receive the vaccine will likely have another chance though, according to Stankevitz.
He said two more vaccine sessions are expected to occur at Golden Years facilities in the coming weeks, allowing residents and staff the chance to still receive both the first and second doses of the vaccine.
"There is a possibility that folks who either couldn't or chose not to get it in this first round will have another round of possibility coming up," he said.
Throughout this difficult year, facility operations manager Jeff Austin said he is especially thankful to all the family members of residents at the facility who have helped support Golden Years throughout the difficult time, even if it means social distancing to ensure the safety of all residents.
"A lot of these families for ten months now have not seen or touched their loved ones," he said.
Stankevitz said while it has been a tough year, Golden Years has a lot to be thankful for and has a lot of hope as staff and residents continue to be vaccinated.
Coronavirus vaccine in Walworth
Doses of the Pfizer vaccine first arrived in the area Dec. 22 at the Mercyhealth Hospital and Medical Center-Walworth. The hospital received 375 of the 1,950 doses delivered to the Mercyhealth hospital in Janesville, according to press release from Mercyhealth.
Hundreds of high-priority hospital workers, who work in medical intensive care units or emergency departments where they are more susceptible to contracting the virus, received the first dose of the vaccine within days of its delivery.
Don Janczak, system director of pharmacy at Mercyhealth, said pharmacy and nursing staff members at the hospital were trained to prepare and administer the vaccines and were able to distribute them to employees in a safe and effective manner.
"Today is a day to celebrate," he said in a release to the public.
Clinical trials have indicated that the Pfizer-Biontech vaccine is 95 percent effective in preventing contracting the coronavirus. The vaccine is administered in two doses which must be separated by 21 days.
Damaged mailbox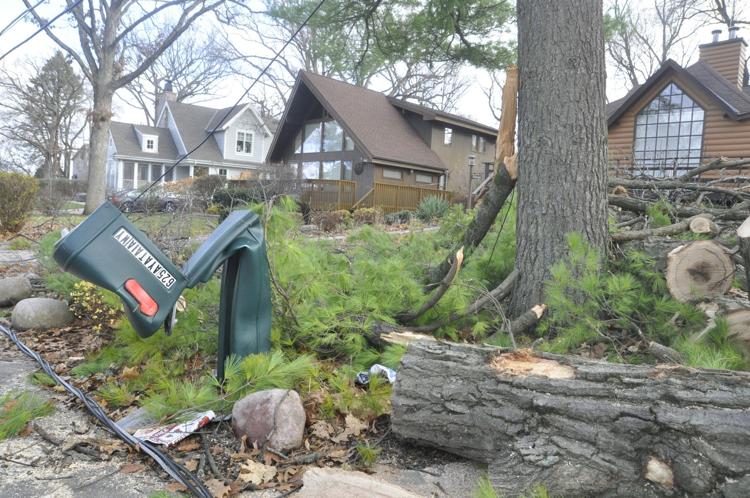 Roof damage from tree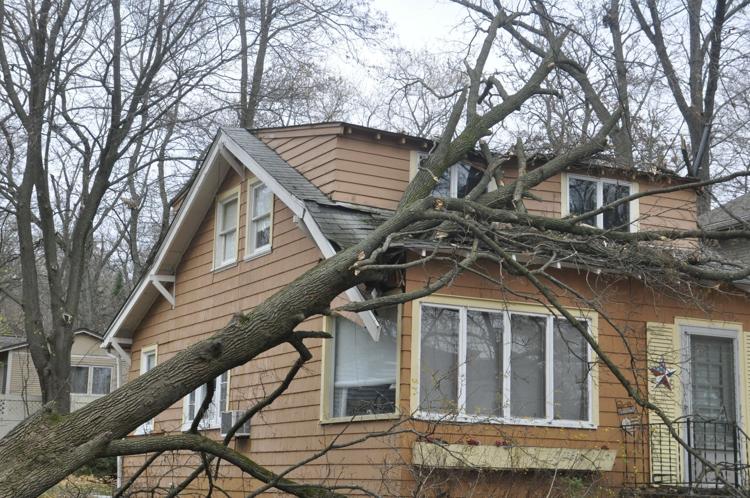 Downed tree on roof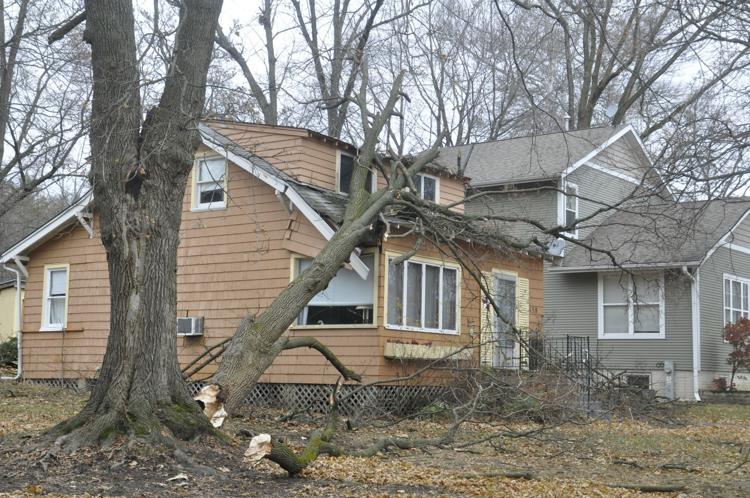 A lifeguard stand at Riviera Beach blew over during a storm that hit the Lake Geneva area Tuesday afternoon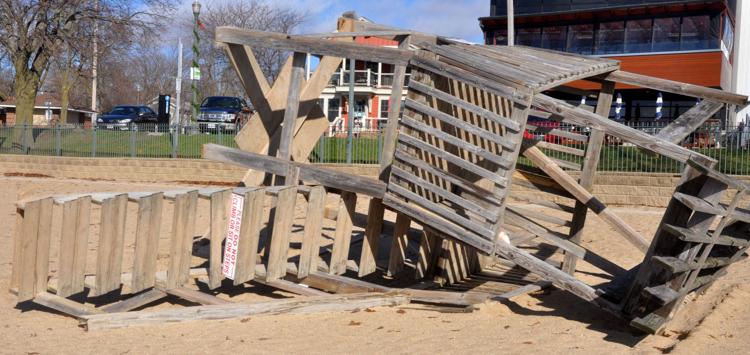 Tree on home in Fontana
Downed electrical transformer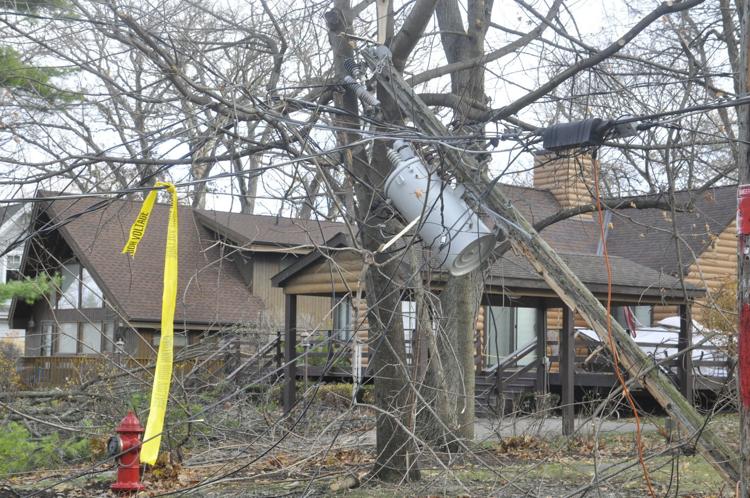 Indian Hills damage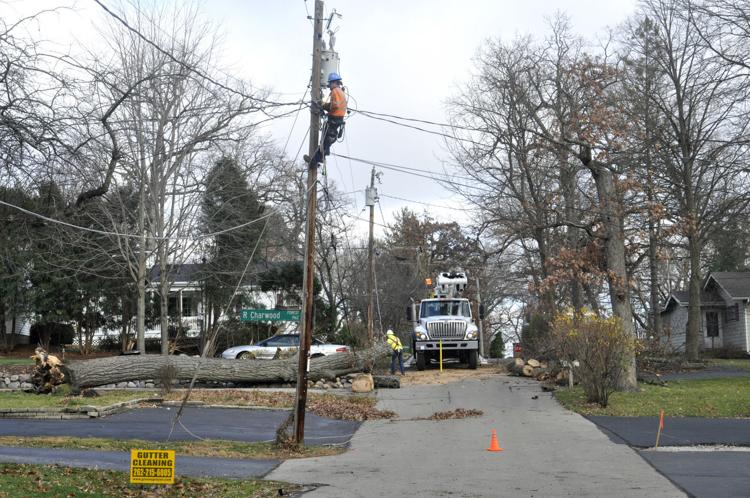 Tree limbs downed by storm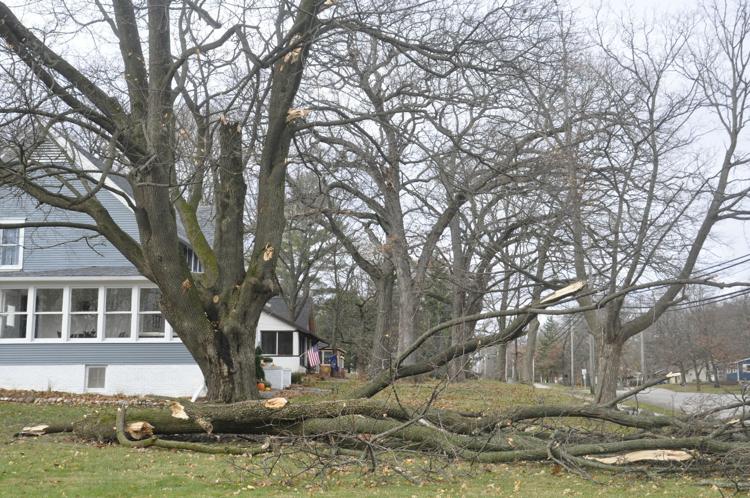 Downed tree on Indian Hills home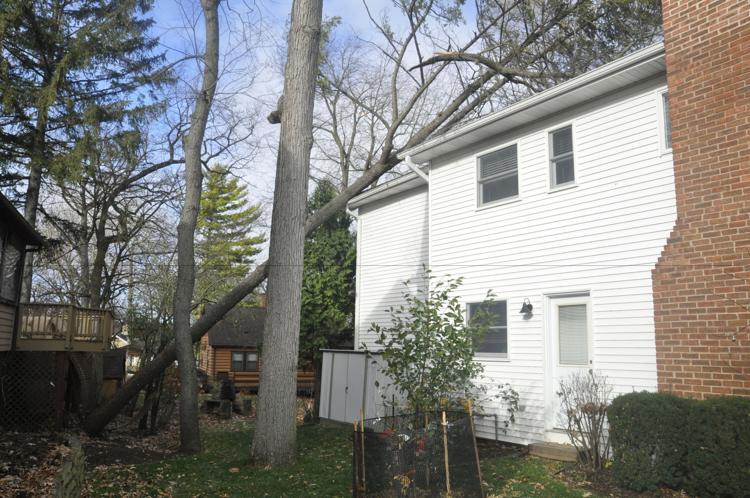 Tree limb on Fontana roof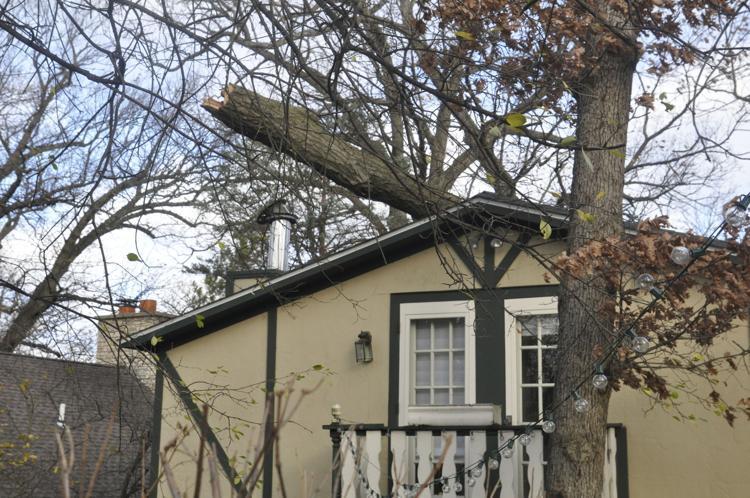 Indian Hills downed tree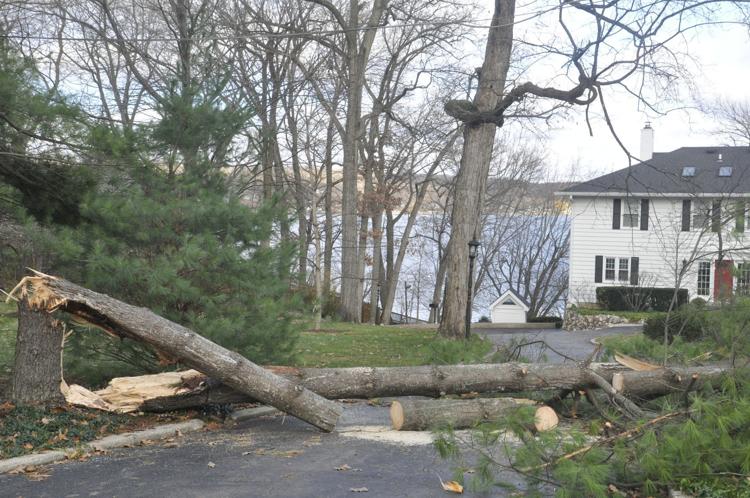 Yerkes Observatory campus tree