VISIT Lake Geneva has decided to cancel its "reverse" Lake Geneva Electric Parade because of issues related to the coronavirus.
Stephanie Klett, president and CEO of VISIT Lake Geneva, sent a letter to City Administrator Dave Nord and Brian Waspi, chairperson for the Tourism Commission, Nov. 19 notifying them of the group's plans to cancel the parade.
It had originally been scheduled for Dec. 5 and was scheduled as a reverse parade to prevent people from lining up on the streets. Instead people would have driven by the stationary parade floats and entries.
Klett said VISIT Lake Geneva officials agreed to cancel the parade after several of the participants decided to pull out, indicating that they did not feel safe decorating a float as a group with the spread of the coronavirus.
"A lot of teams did not feel safe making their floats," Klett said. "We didn't think about that. We realized there would be lots of people making floats in a garage."
Klett said several volunteers who were suppose to serve as "crowd control" workers during the parade also decided to cancel.
She said VISIT Lake Geneva officials also decided to cancel the parade because of the increasing number of coronavirus cases in Wisconsin.
"With that, we didn't think it was worth it," Klett said. "It's not safe. We just had to make that decision."
As of Nov. 19, Walworth County had 660 active coronavirus cases, according to the county health department. Over the last 14-day period, the county was averaging that about one in four COVID tests were coming back positive.
Nord said even though city officials supported the concept of the "reverse" parade, he understands the reasons for the event being canceled.
"While disappointed, the city totally understands and supports VISIT's decision," Nord said.
The theme for the parade was going to be "Christmas Classics: Movies, Music & Stories," in which participating teams could decorate their floats based on a holiday movie or song.
The deadline for teams to register was Nov. 15, and up to 54 entries would have been accepted.
Klett said the parade had about 50 entries, but then several teams started to cancel.
"We didn't want to do the parade and have people say, 'Hey look, there's three floats left,'" she said.
Klett said VISIT Lake Geneva plans to host a holiday parade again next year.
"It will be full speed ahead," Klett said. "The only reason why we're canceling is because of COVID."
Klett said several of the float teams indicated that they plan to participate in next year's parade.
"Several of them said, 'Count us in for next year,'" Klett said.
Representatives from the Business Improvement District still plan to conduct their holiday tree-lighting ceremony, which will be held from 5:30 p.m. to 6:30 p.m., Dec. 4 at Flat Iron Park in downtown Lake Geneva.
The event is set to include the lighting of the city's Christmas tree, live entertainment, storytelling and a visit from Santa.
People will be asked to wear a face mask and follow social distancing guidelines while attend the event.
"It's still on," Spyro Condos, president of the Business Improvement District Board, said of the tree-lighting ceremony. "We're still going to have it."
Snow sculpting at Winterfest 2020
Snow Sculpting 1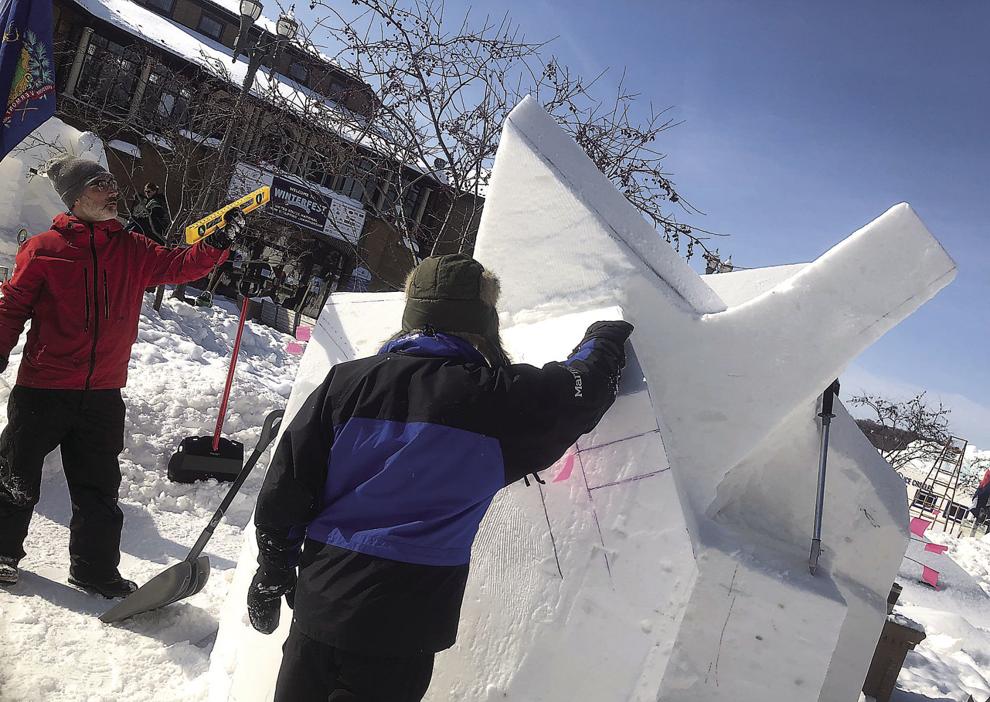 Snow Sculpting 2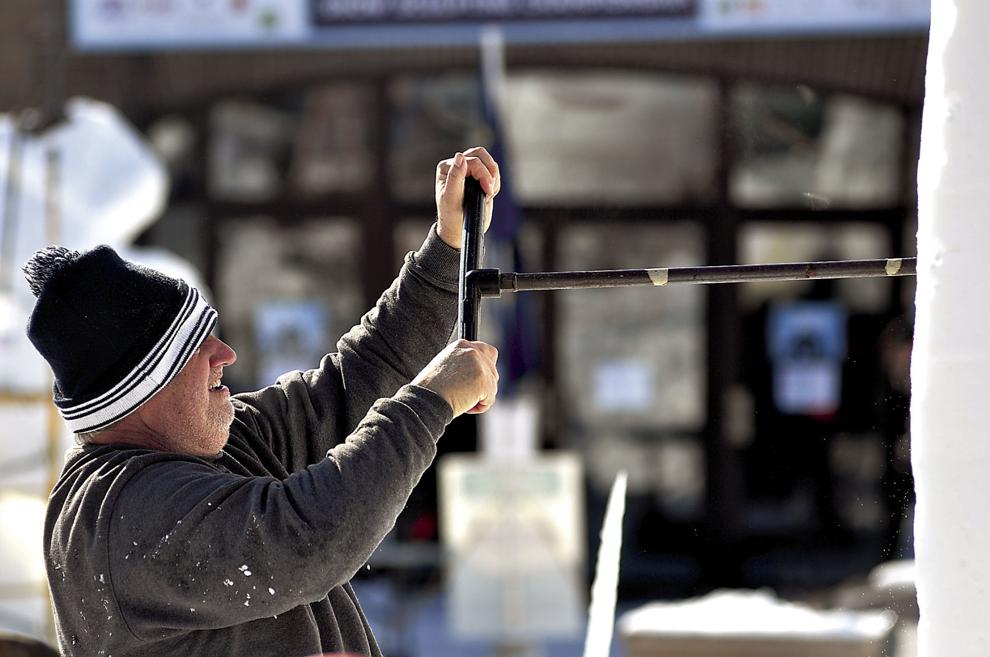 Snow Sculpting 3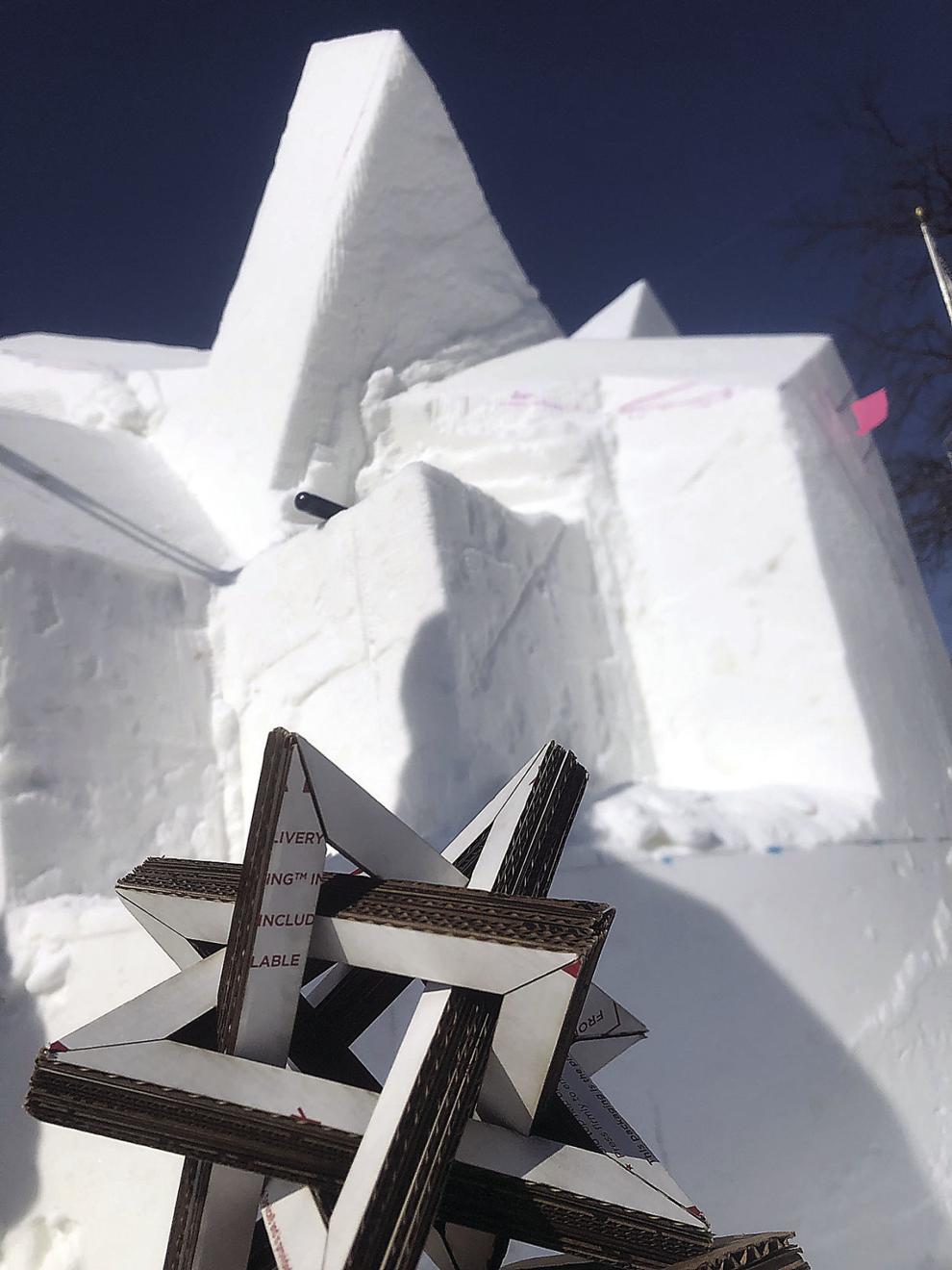 Snow Sculpting 4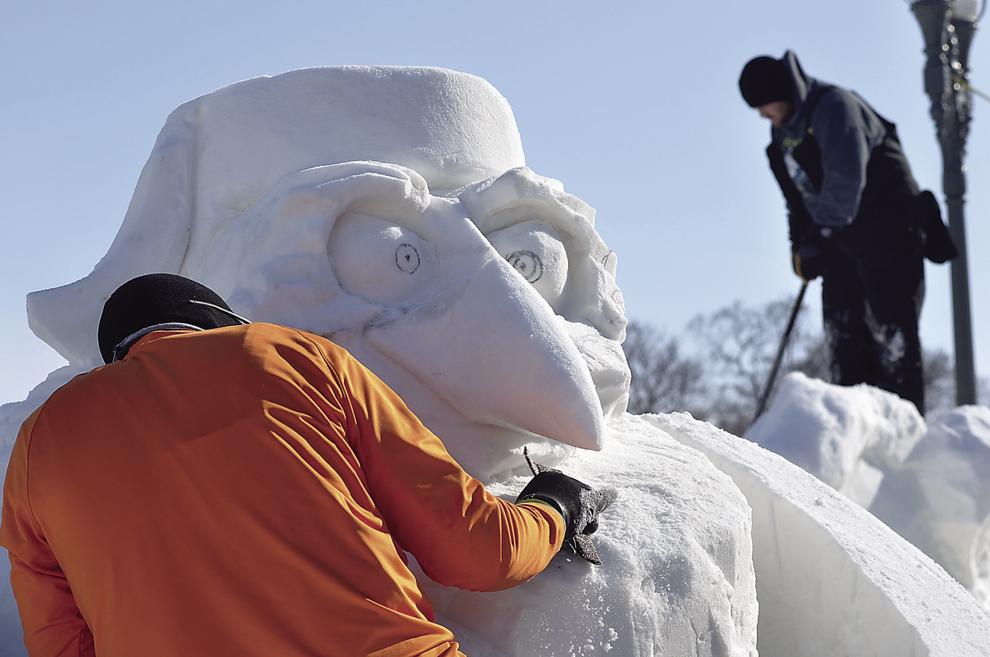 Lake Geneva's Winterfest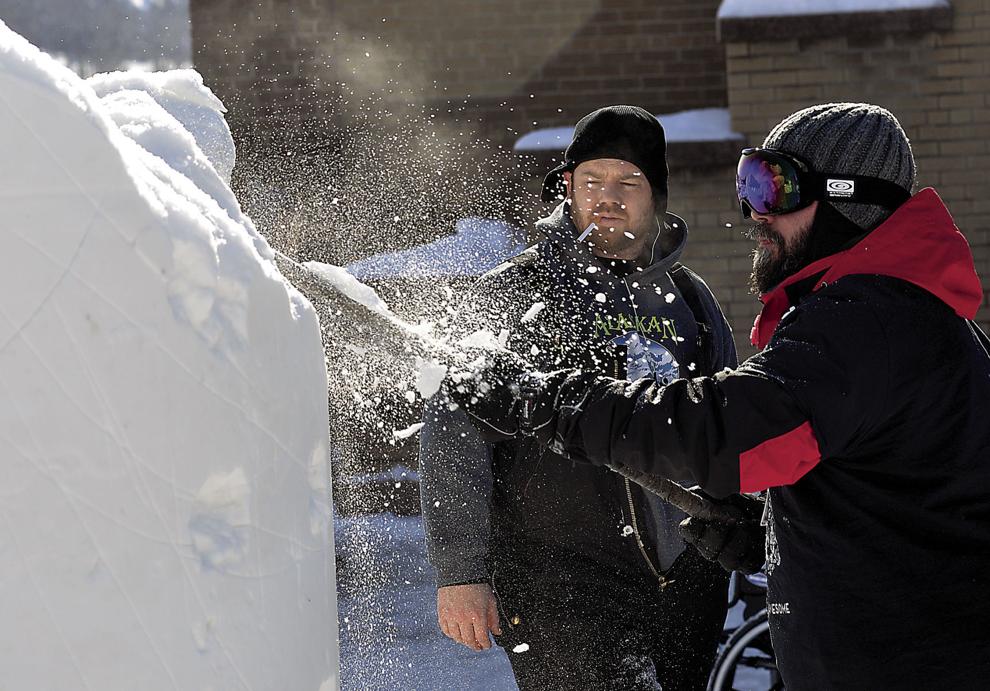 Snow Sculpting 6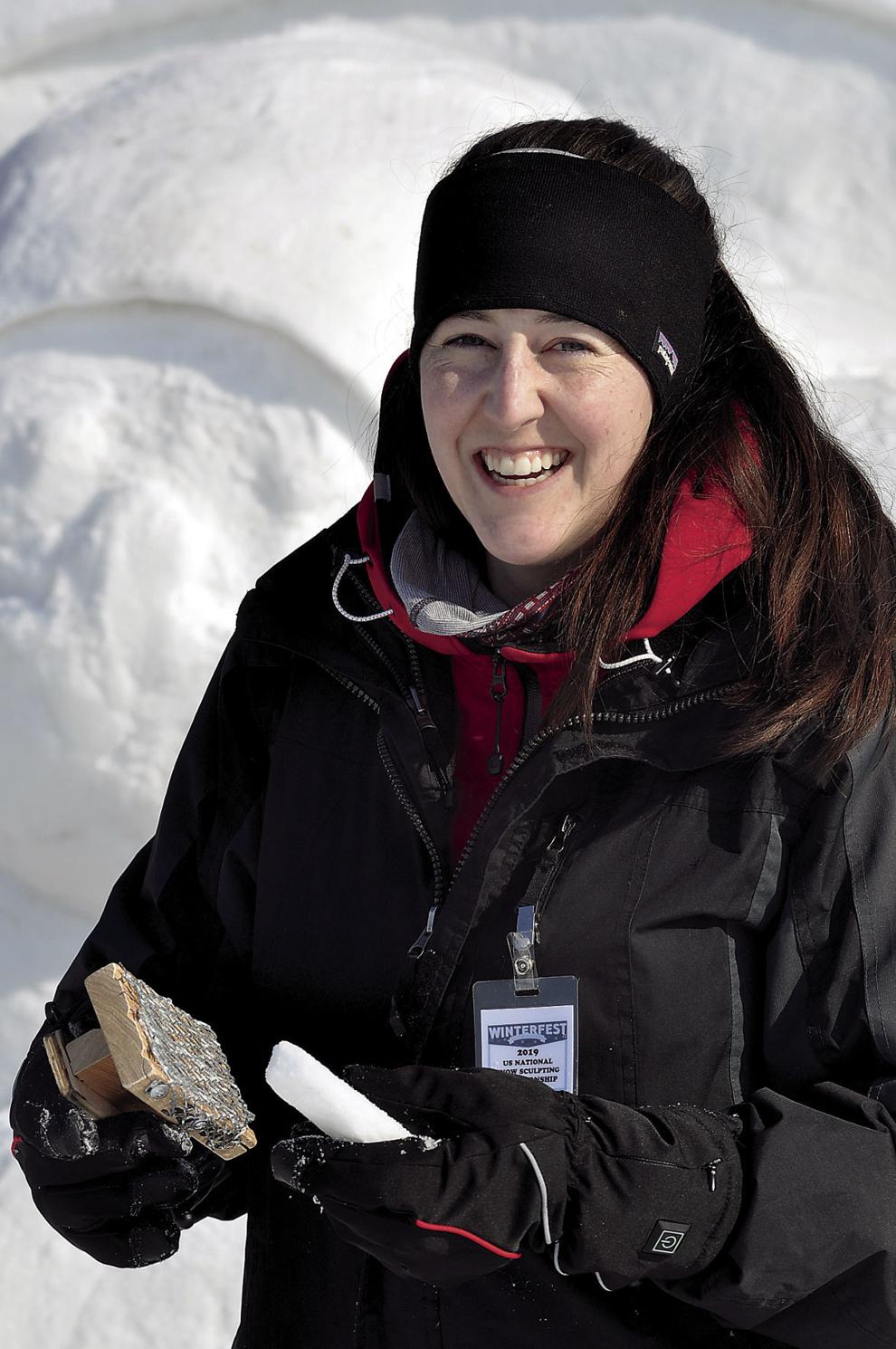 Snow Sculpting 7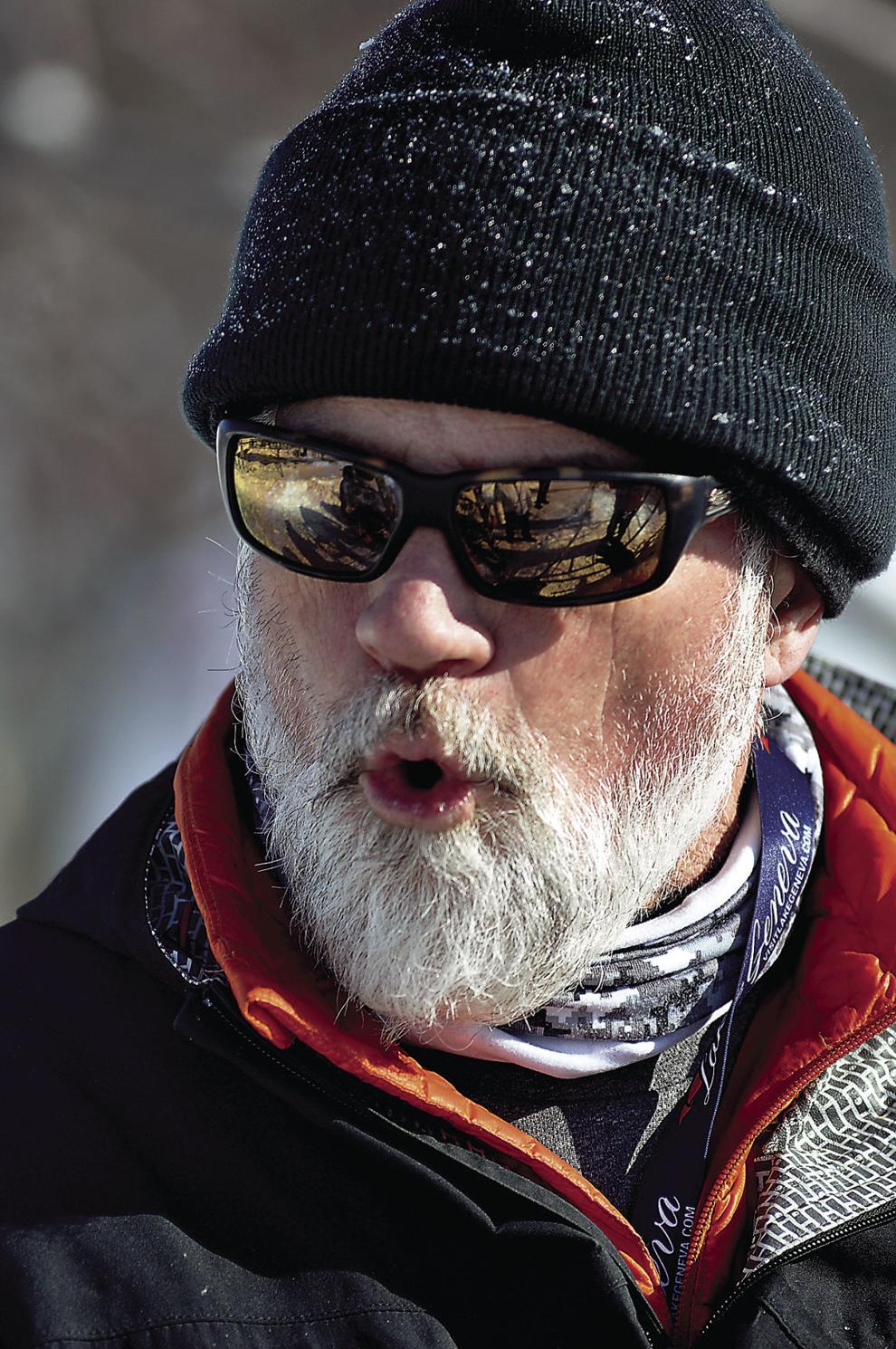 Snow Sculpting 8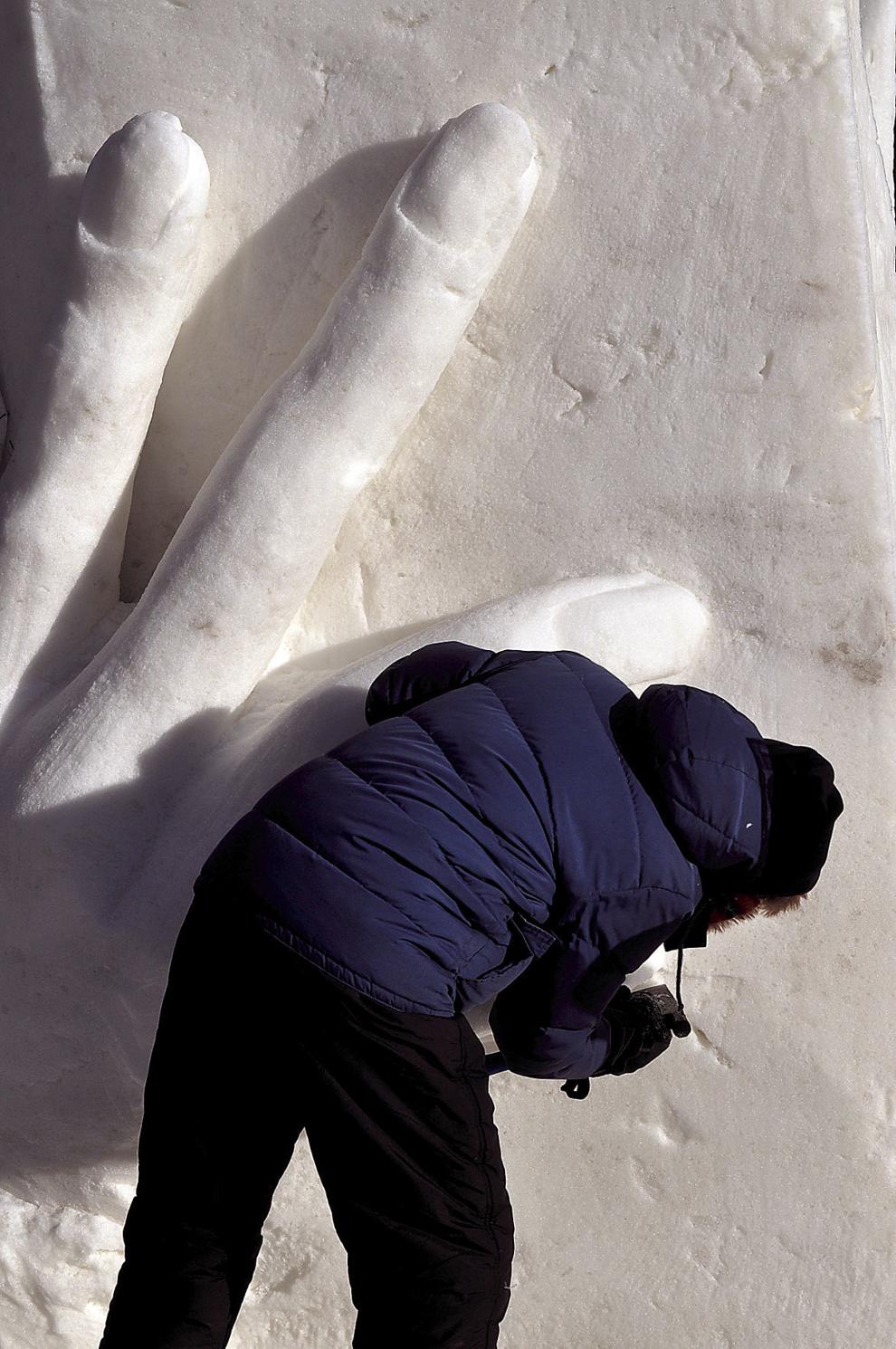 Snow Sculpting 9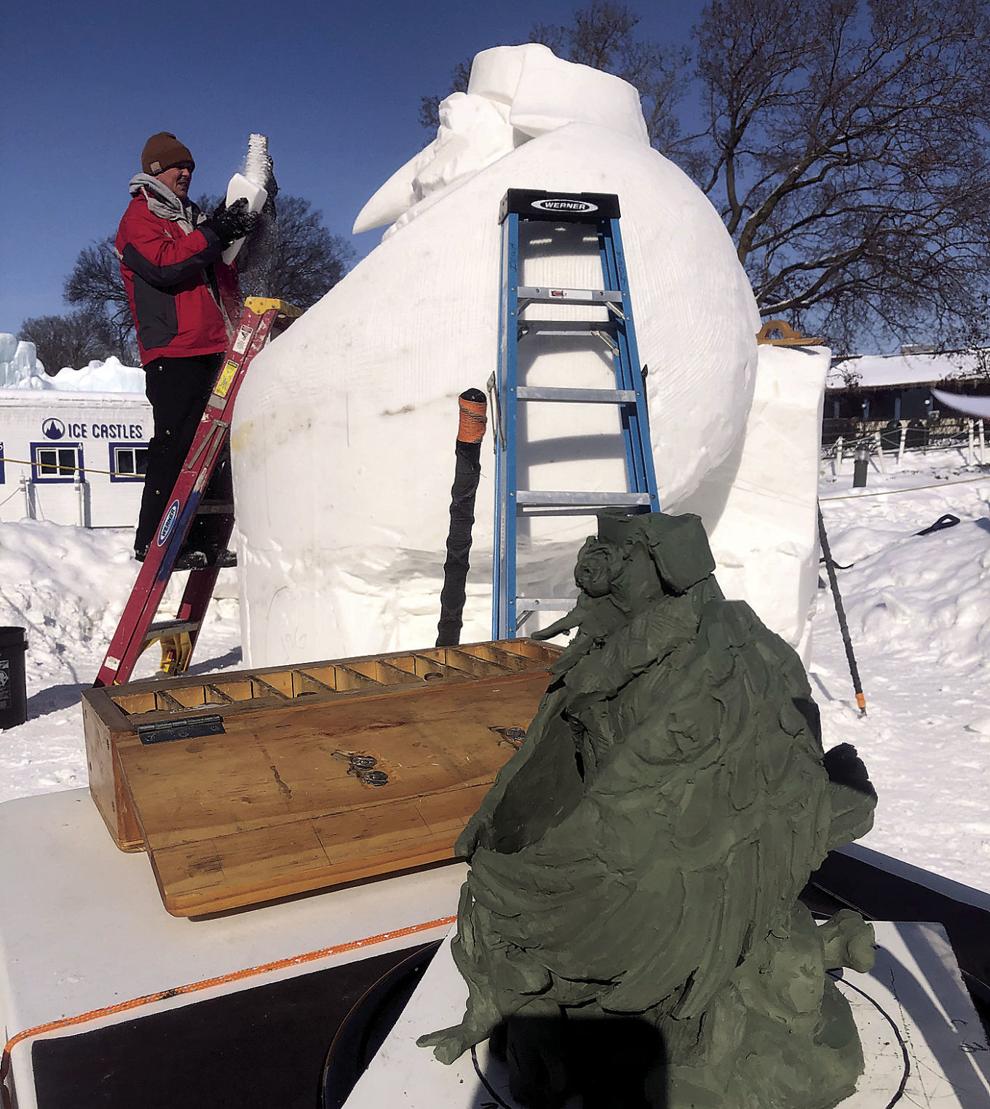 Snow Sculpting 10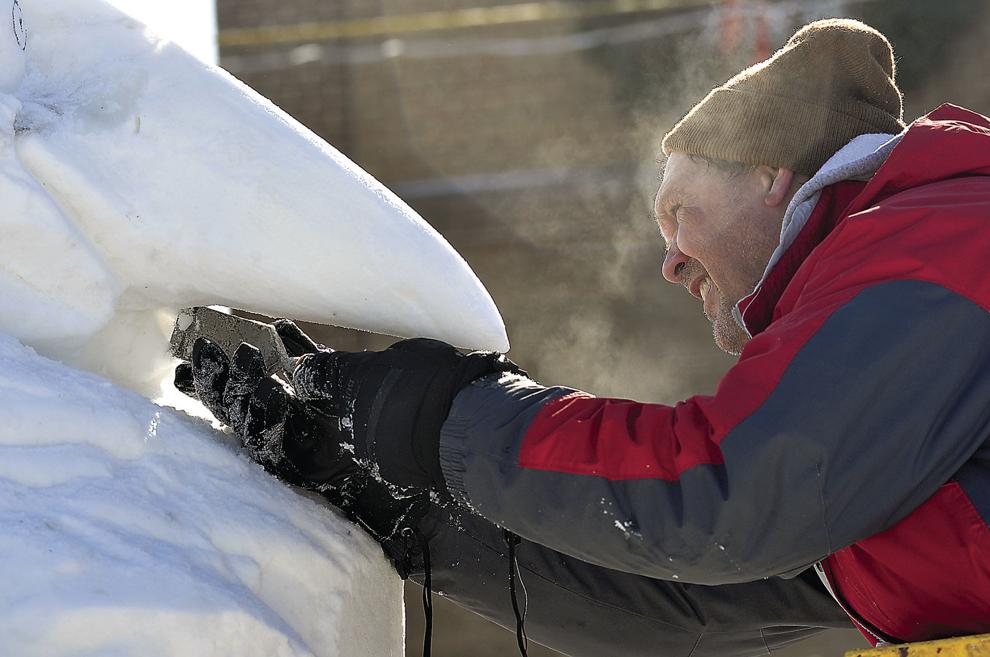 Snow Sculpting 11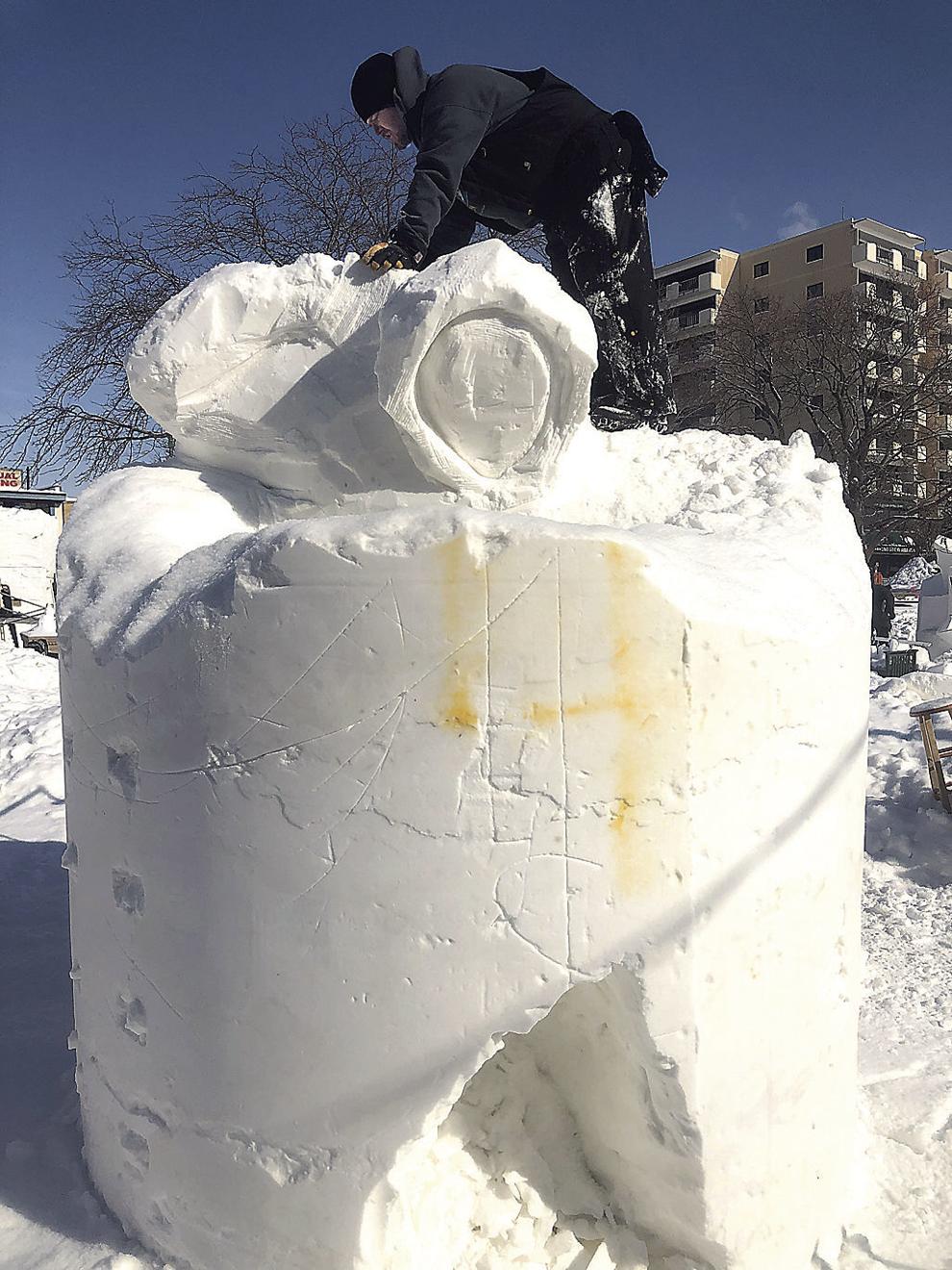 Snow Sculpting 12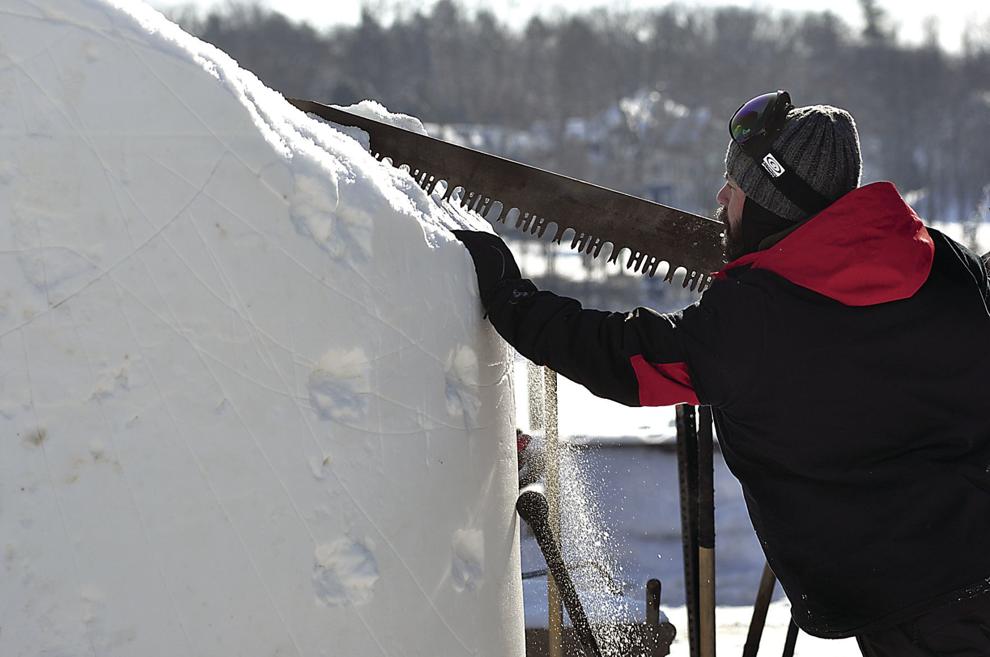 Snow Sculpting 13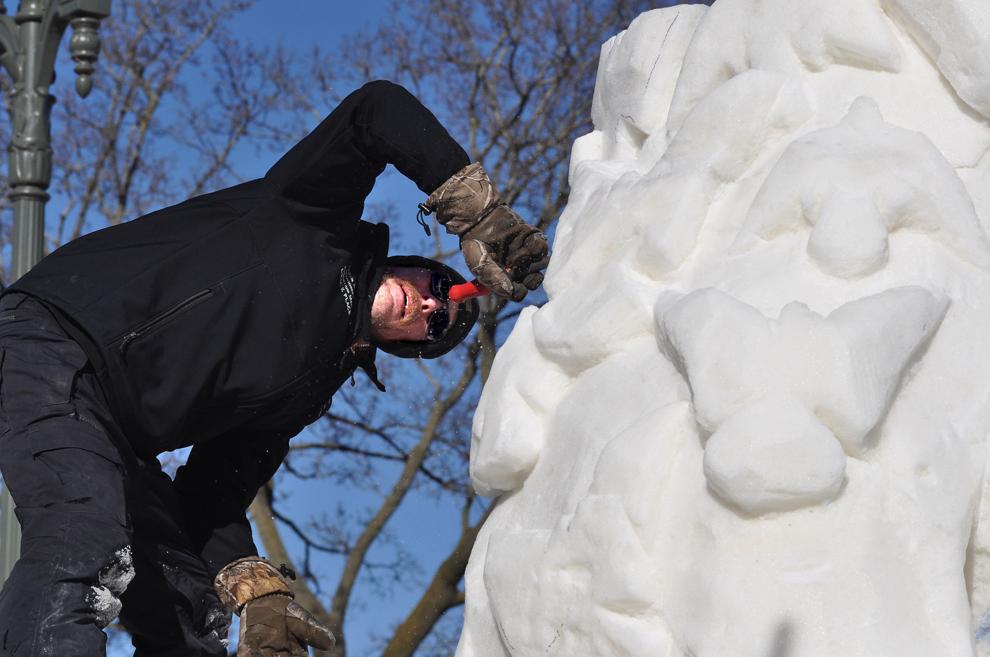 Snow Sculpting 14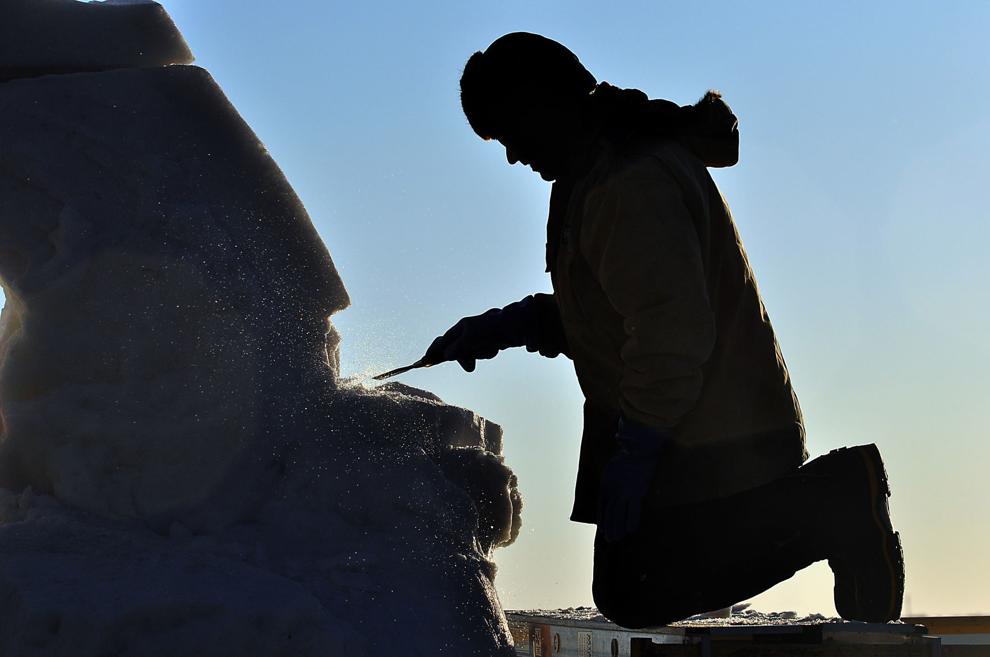 Snow Sculpting 15