Lake Geneva's inaugural Taco Fest got off with a bang over the weekend and a lot of spice, complete with a jalapeno and hot pepper eating contest.
"I love tacos," said Lindy Pickelsimer, of Janesville, who came to Taco Fest with her daughter and nephew. Her nephew sported a hat shaped like a taco for the occasion and road the mechanical bull as many times as he could.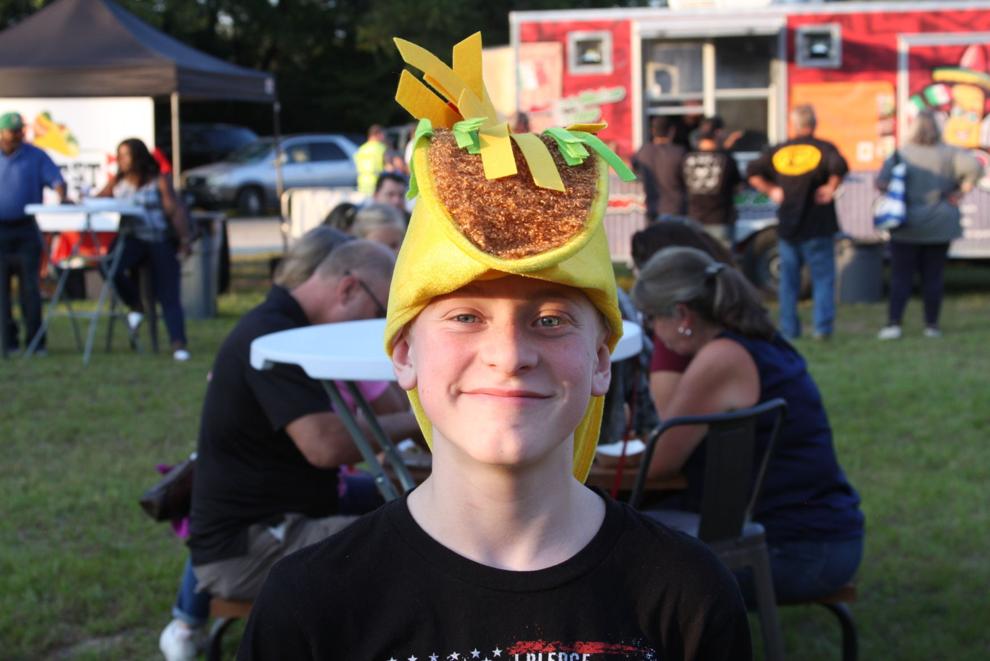 The bull was a hit throughout the night. "It was pretty scary, but still fun," said Sophia Navarro, 7, after riding the bull, which was fun for kids and adults alike.
The festival kicked off on Friday night at the Lake Geneva House of Music, N3241 Highway H, town of Geneva. The music and fun continued Saturday and Sunday.
The event is sponsored by the city of Lake Geneva and organized by House of Music and the Lake Geneva Regional News.
Rob Ireland, the general manager for the Lake Geneva Regional News, said, "The crowds at Taco Fest were tremendous and exceeded our expectations. The vendors did a great job in providing our guests with tasty, authentic tacos, and our musical acts did a wonderful job. Anyone who watched or participated in our Jalapeño eating contest or Hot Pepper eating contest will have a story to tell for sometime. I'm still surprised that not one, but two people ate the Ghost Pepper, The Chocolate Jigsaw and the Carolina Reaper."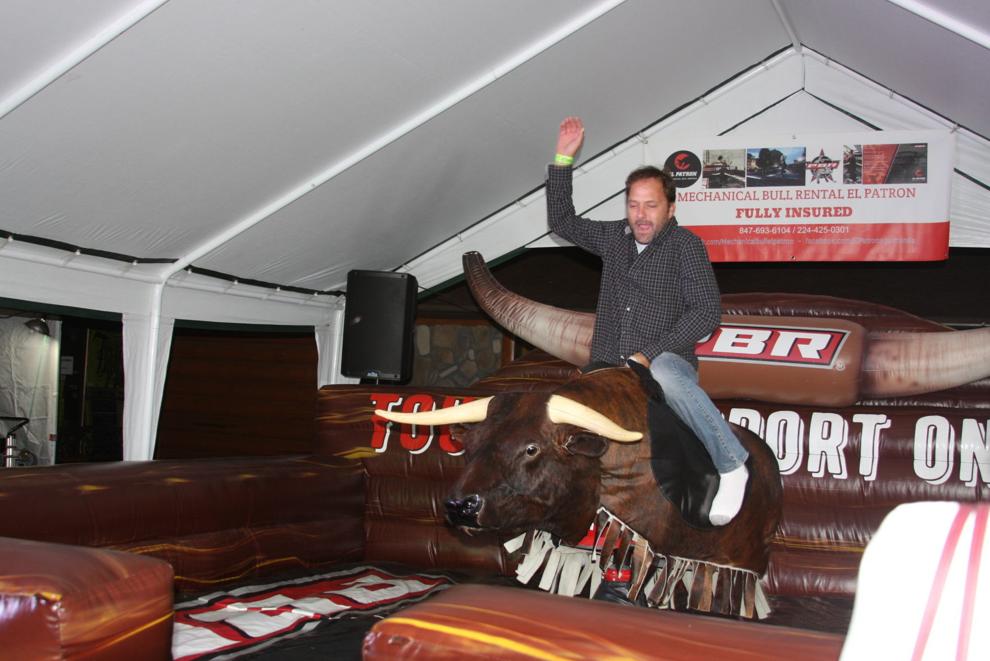 "Everything has been good so far," said Lori Otto, who was staying at a hotel in Lake Geneva for the weekend.
"We are from Kenosha and on vacation for the weekend," Otto said. "I googled, 'What is going on in Lake Geneva?'" She found Taco Fest and said, "We are going there."
Turnout was good, but still not so busy that anyone had to wait in long lines for food. That helped Otto buzz through the festival getting a wide variety of Mexican delights including Mexican corn with cheese, butter and chili powder.
Eileen Szamlewski from McHenry Illinois was also in town with friends on vacation.
"We saw this a while ago. It peaked our interest and planned it," said Szamlewski. They booked hotel rooms at Harbor Shore in downtown Lake Geneva and then headed over to the fun at Taco Fest.
Her group of friends, who all went to college together at Illinois State, now live all over the Midwest so they thought Lake Geneva was good gathering spot, with Taco Fest starting out their weekend.
"Music brings people together," said Paulina Perez of Lake Geneva. "When you bring people together, it's enjoyable."
Perez works in hospitality in Lake Geneva and this year she worked with a few people from abroad, including two from Magnolia.
This weekend was the last weekend for two of them before flying home and Perez said she didn't want to pass up the opportunity to bring them to a real Mexican fiesta and have some real Mexican food, something hard to find in Mongolia, which shares a border with China.
They had chips with guacamole and pork and chicken tacos as well as a michelada, a Mexican drink that is made with tomato juice and spices; it is comparable to a Bloody Mary with beer instead of vodka.
One of the biggest highlights from the first night was the jalapeno eating contest, where the person who ate the most jalapenos won $200 cash.
Four people signed up including Jaimie Falbo, who grew up in Lake Geneva and now lives by Lake Como and was the sole female in the competition.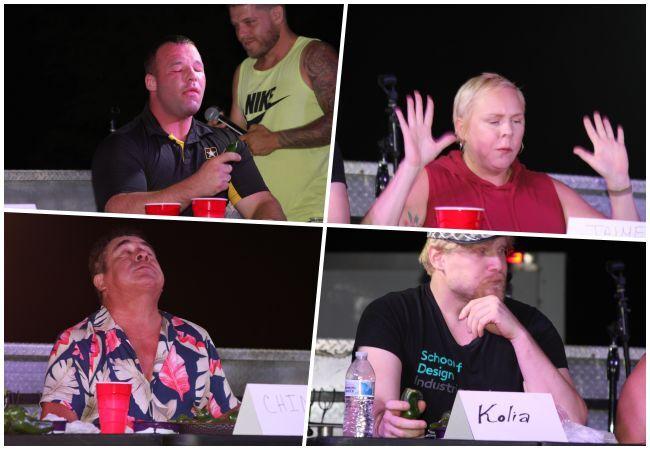 She loves spicy food, she said, so she was not afraid of the challenge and was up for the activity, after all she is the activity director at Holton Manor senior center in Elkhorn.
After a lot of eye watering, red faces and grimacing, three tied in the first round. Then there was a tie breaker round, where the three raced to see who could finish one jalapeno first.
What was it like? "Spicy," Falbo said smiling after she won the cash price.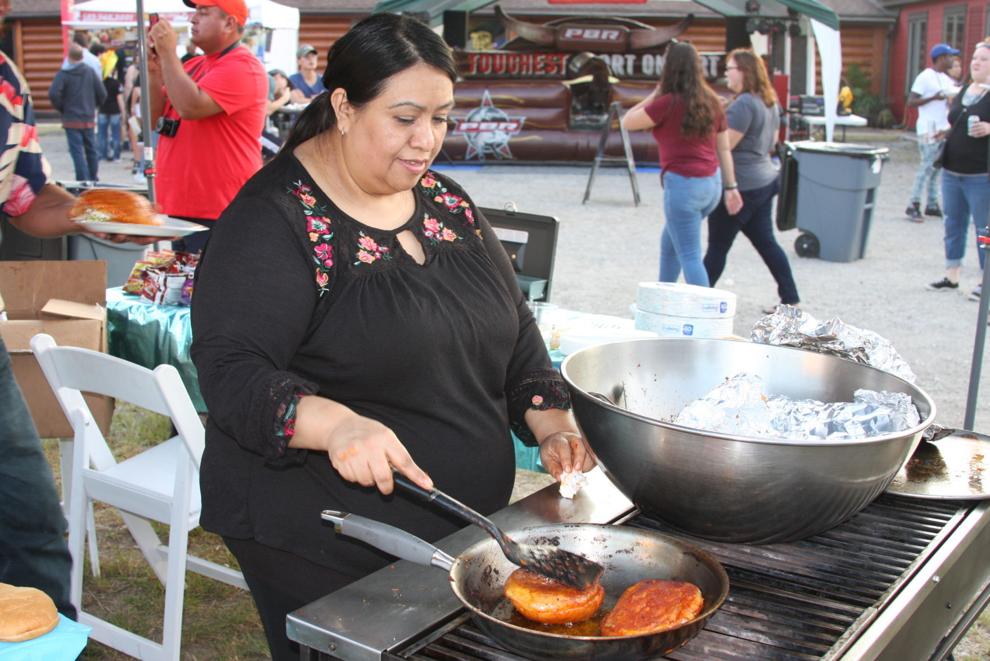 Photos of the Lake Geneva Taco Fest including the jalapeno pepper eating contest
Taco time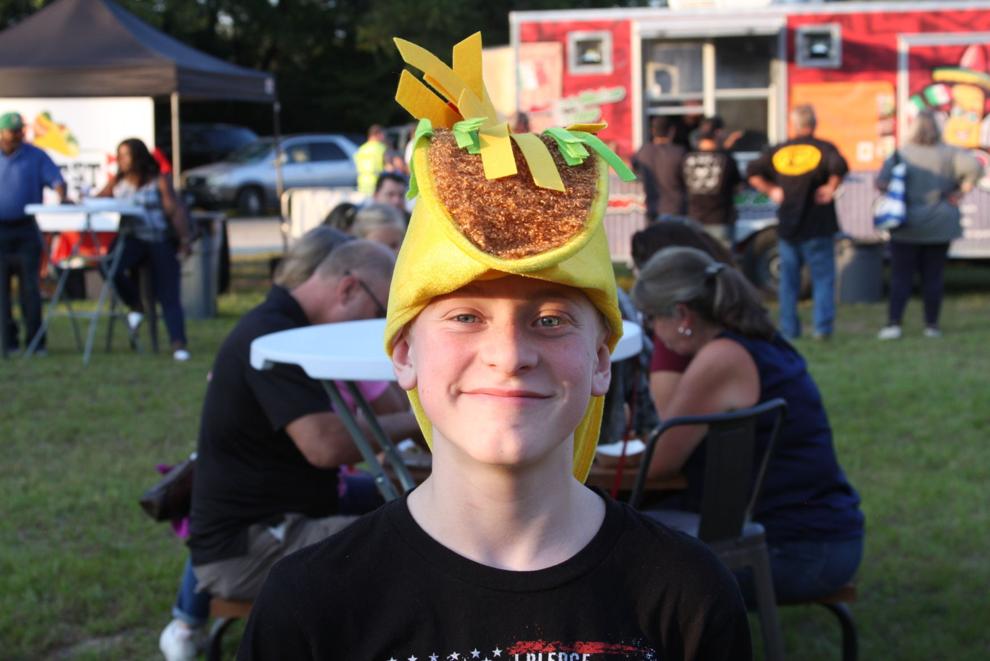 The slide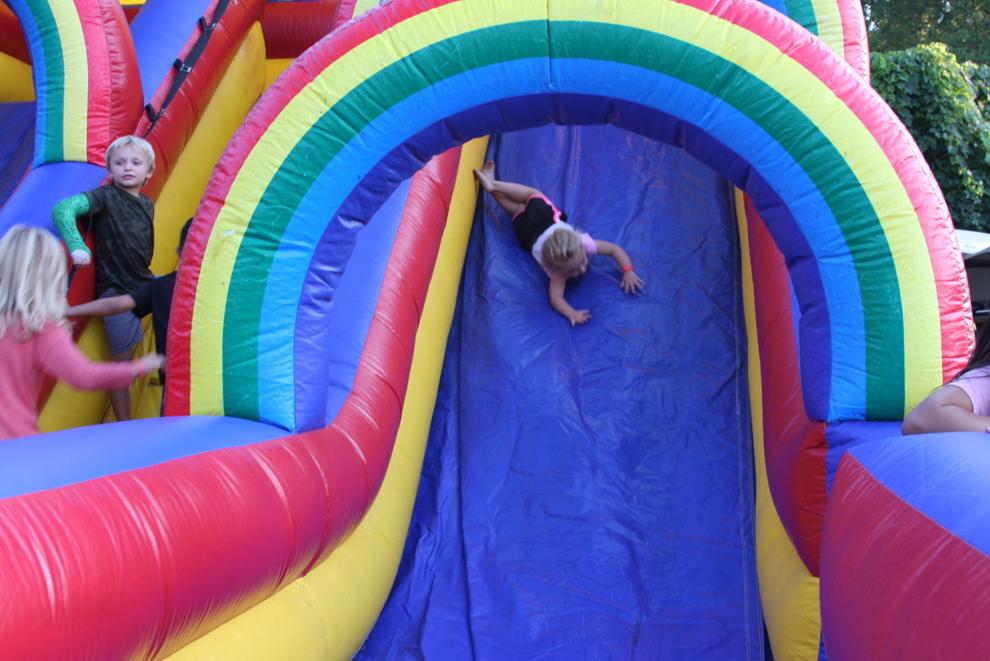 Music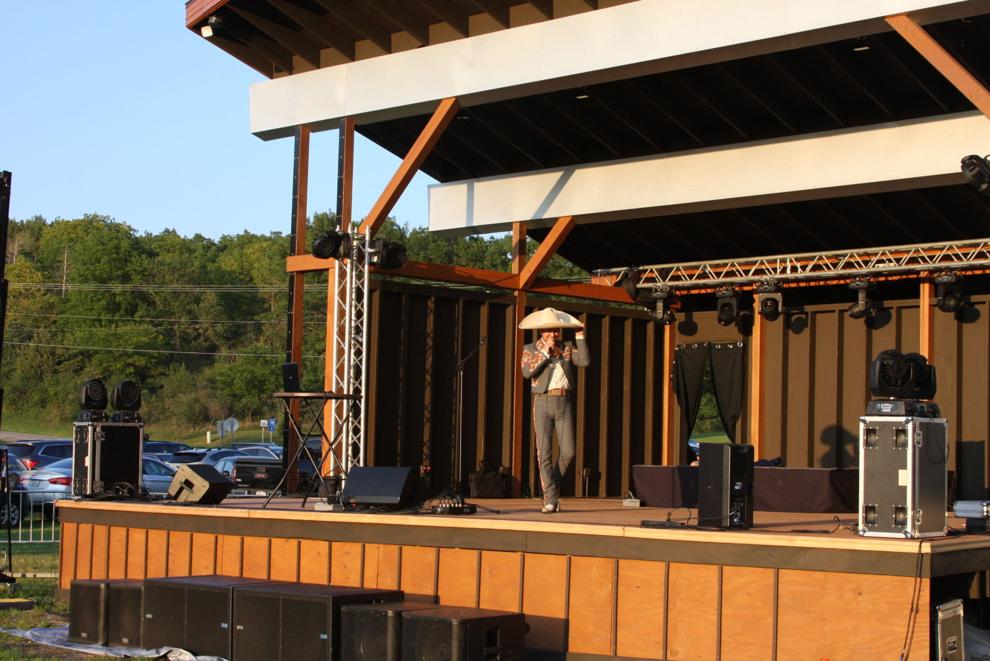 Food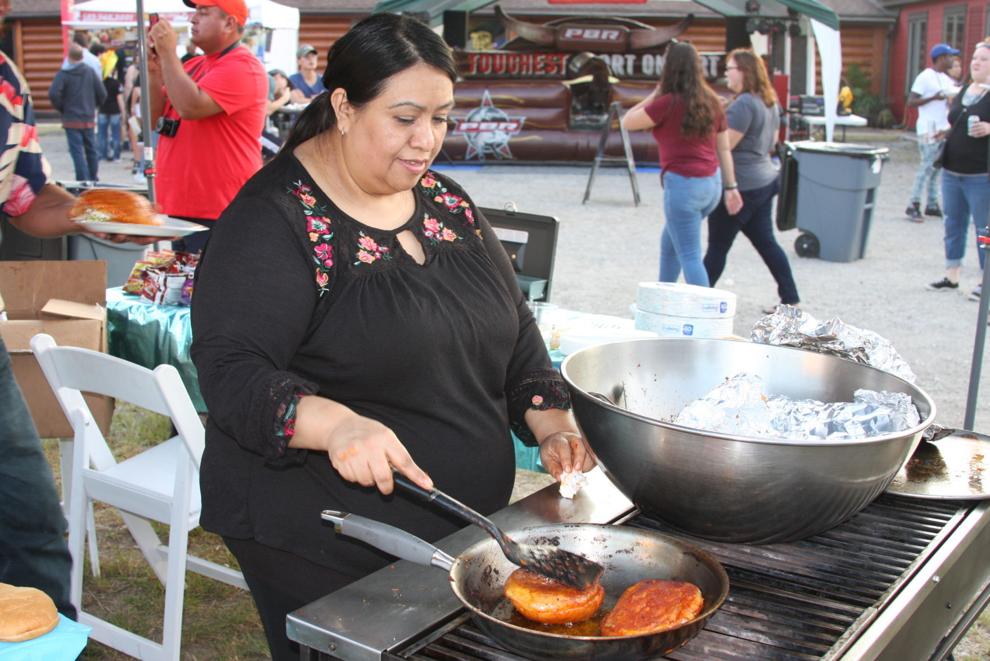 Salvador Villanueva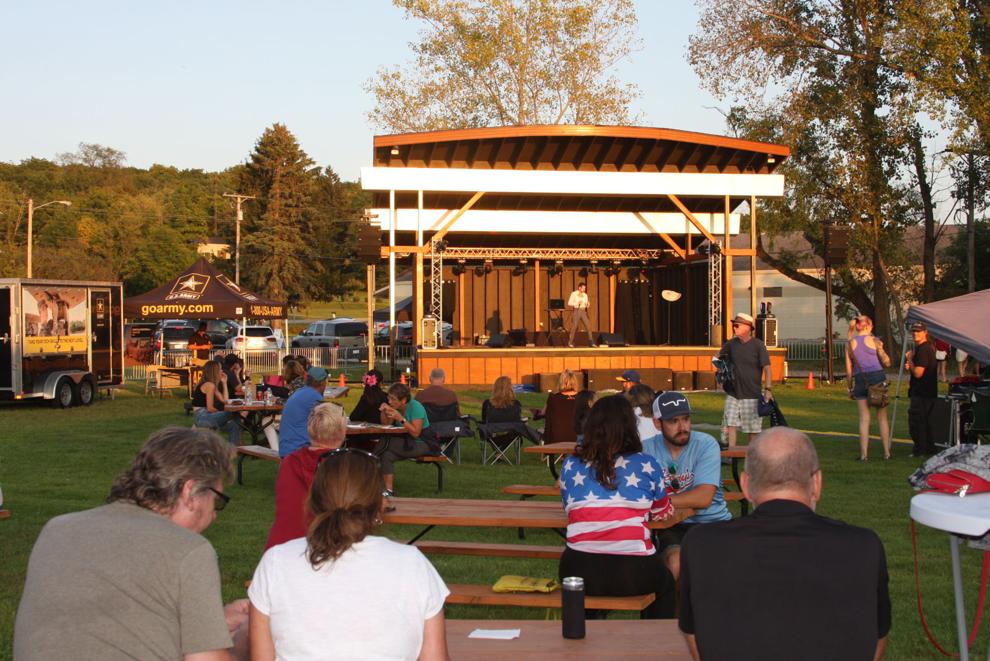 The bull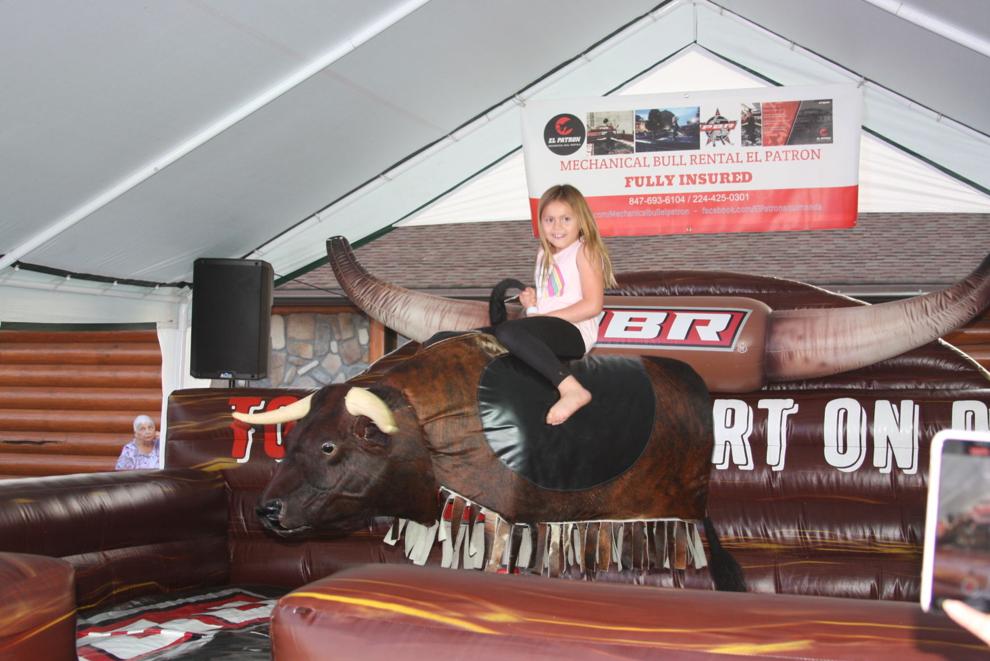 Jalapeño eating contest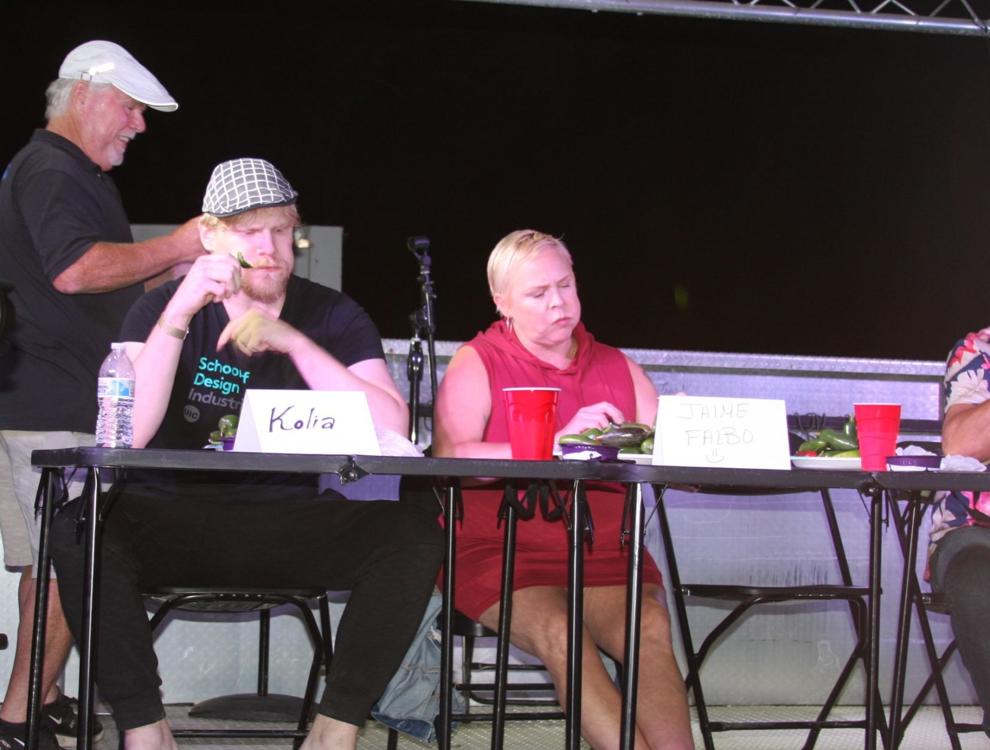 Eyes getting big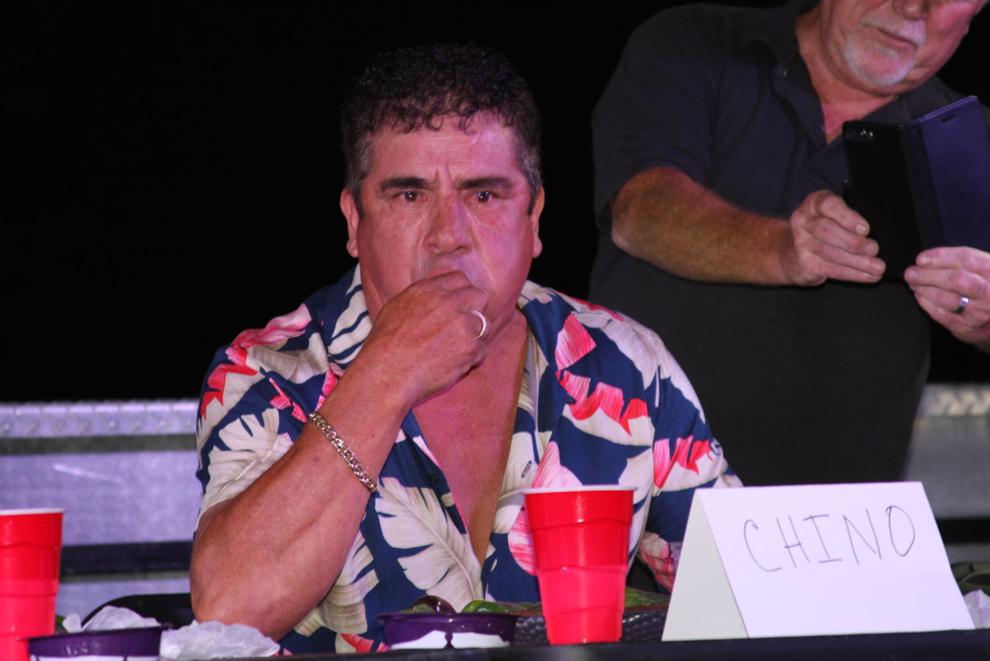 Closing his eyes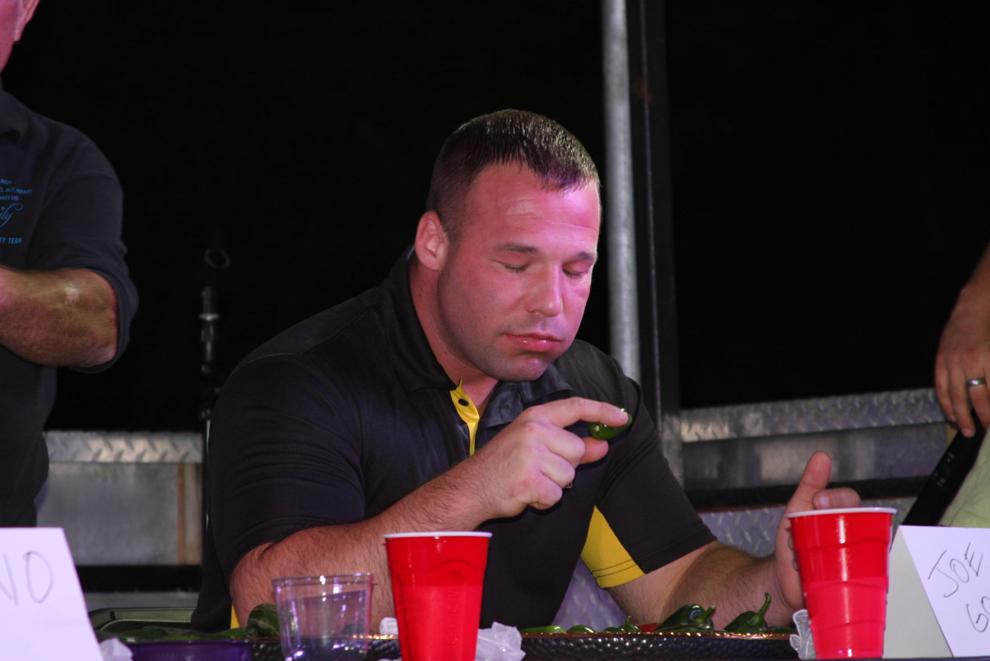 Will she make it?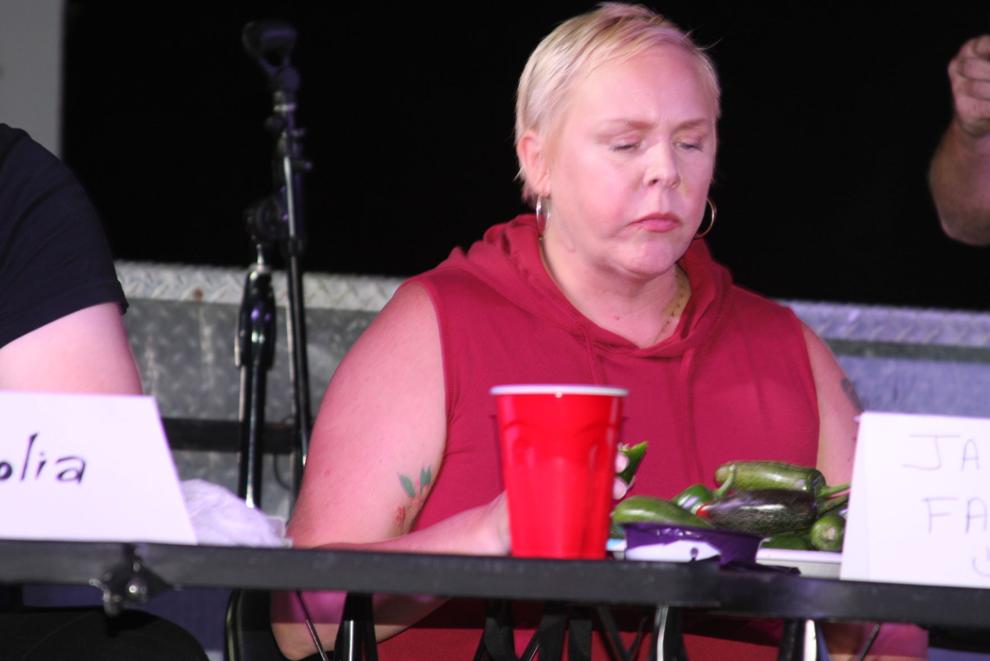 Watching the others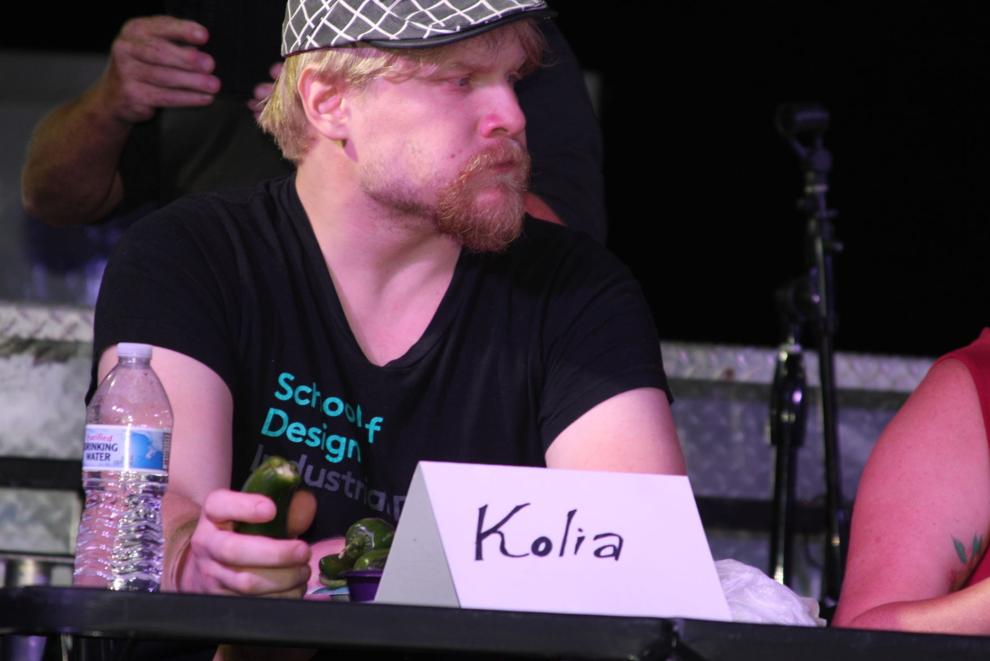 Turning red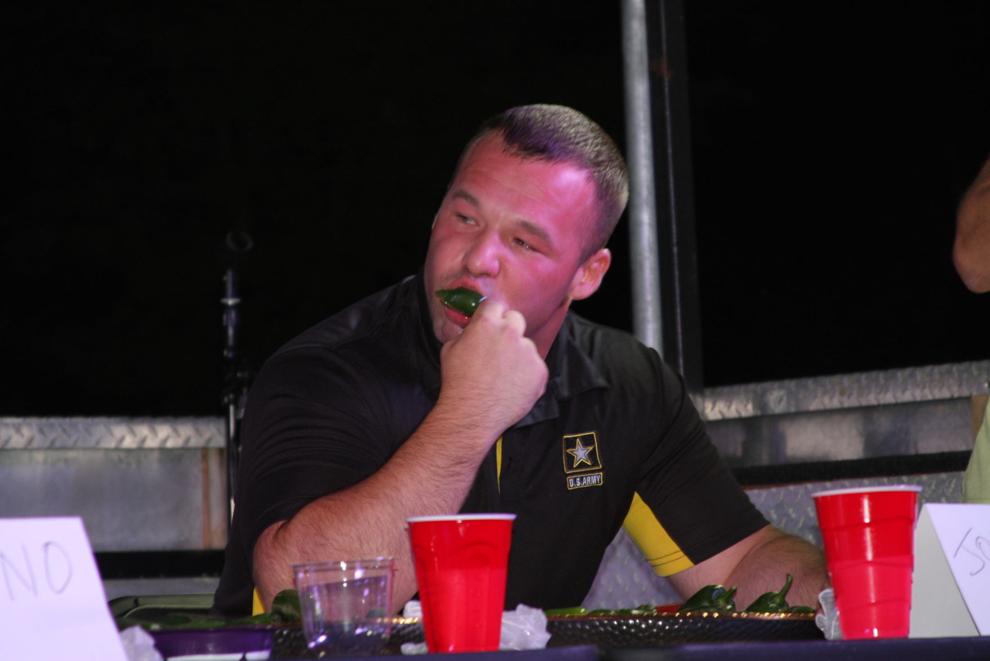 Another pepper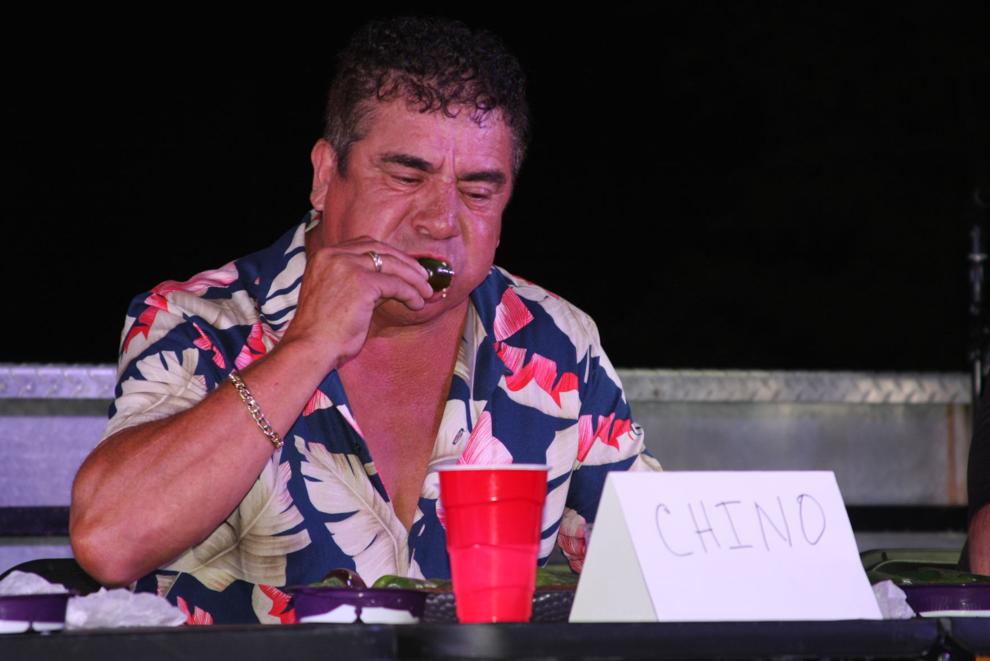 And she is the winner!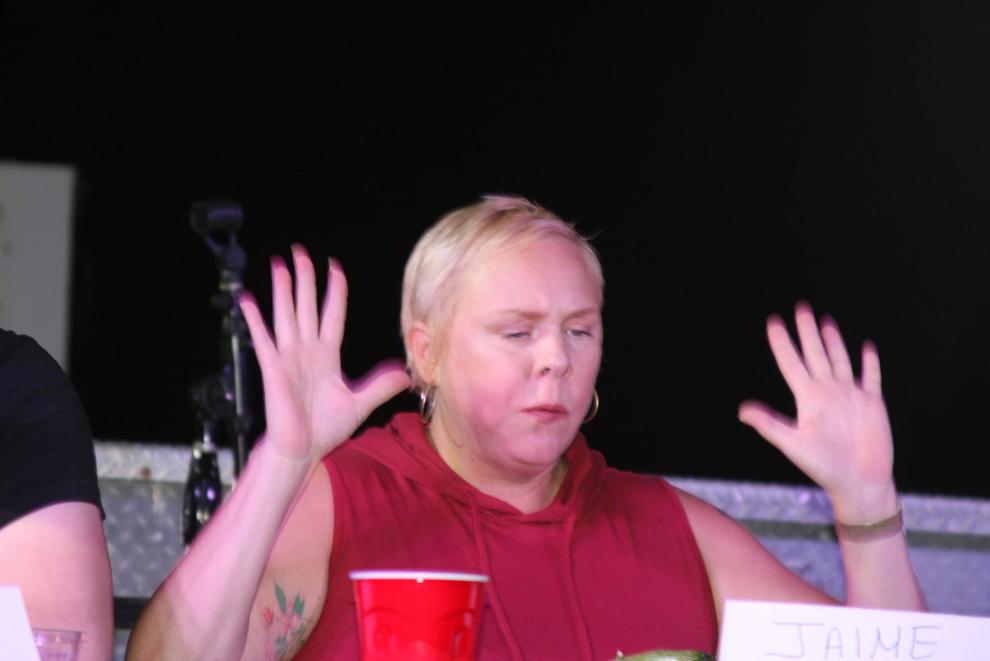 It's getting hotter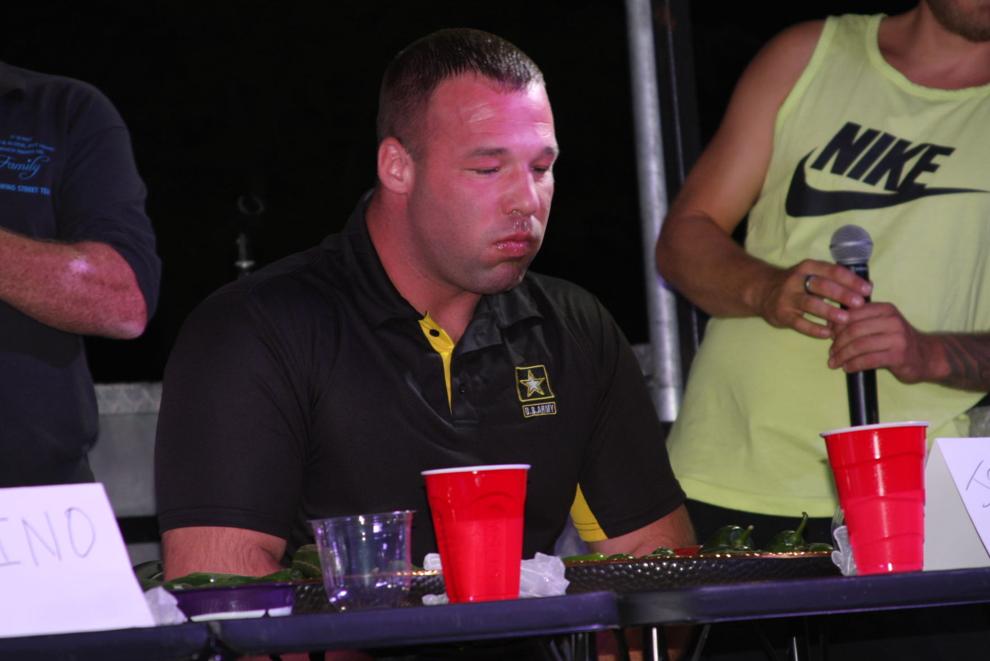 Help from above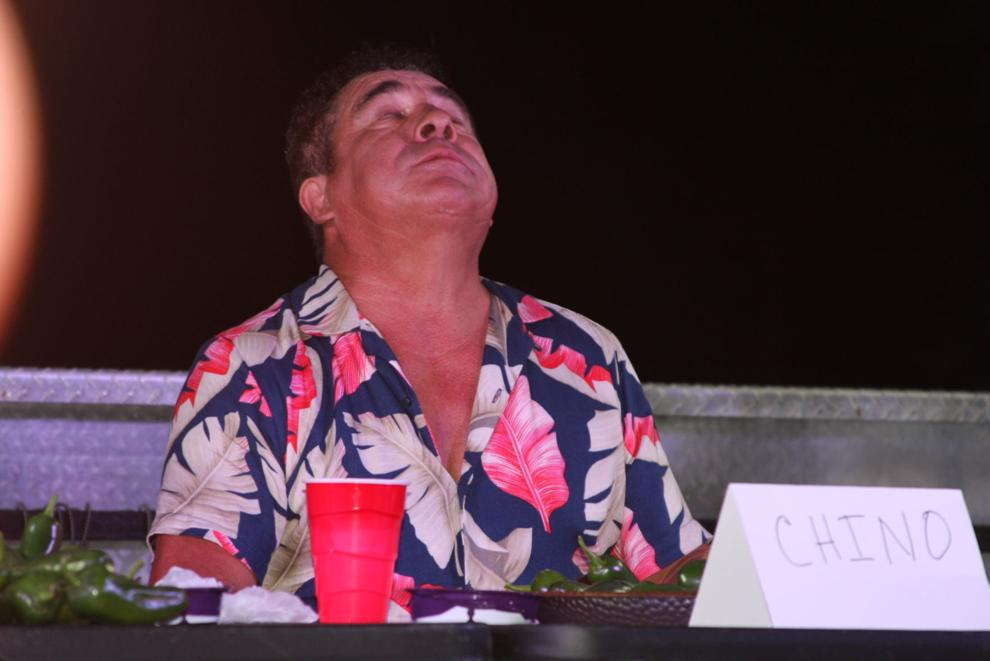 It's getting hot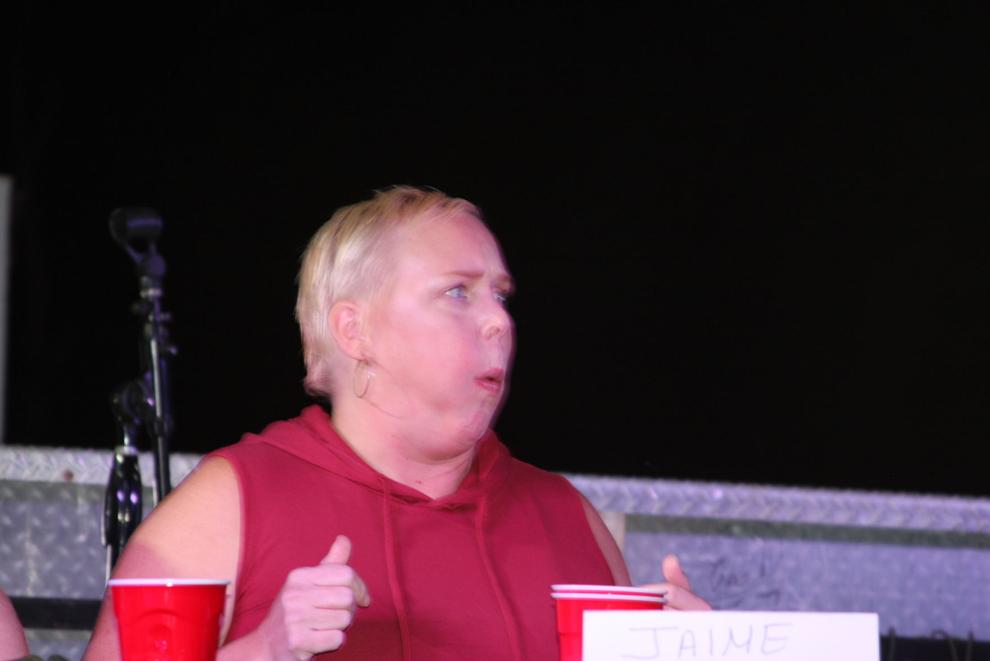 Bull riding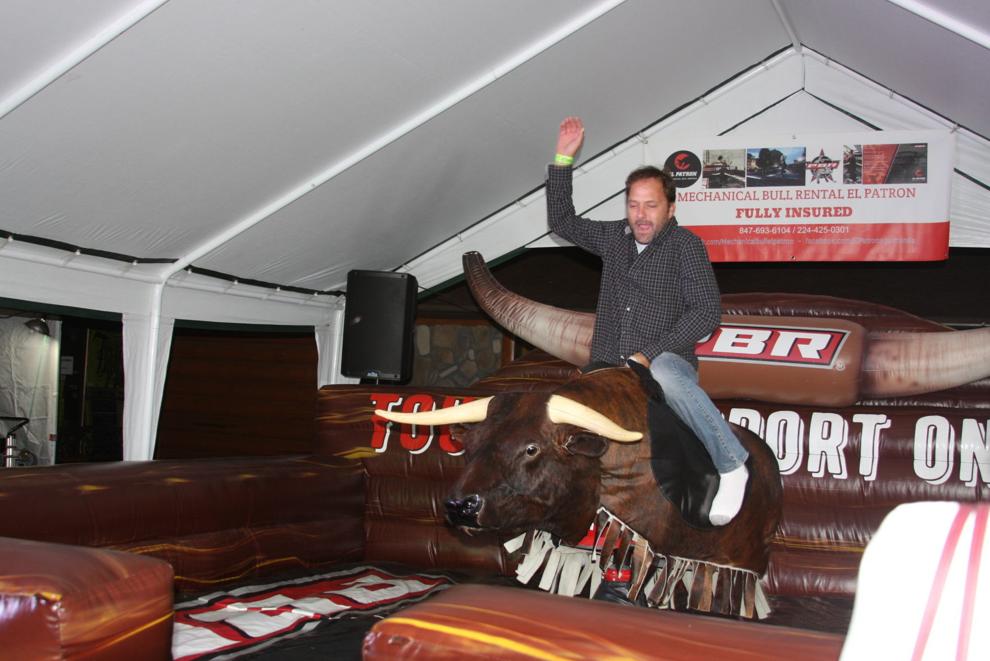 Mariachi Alas de America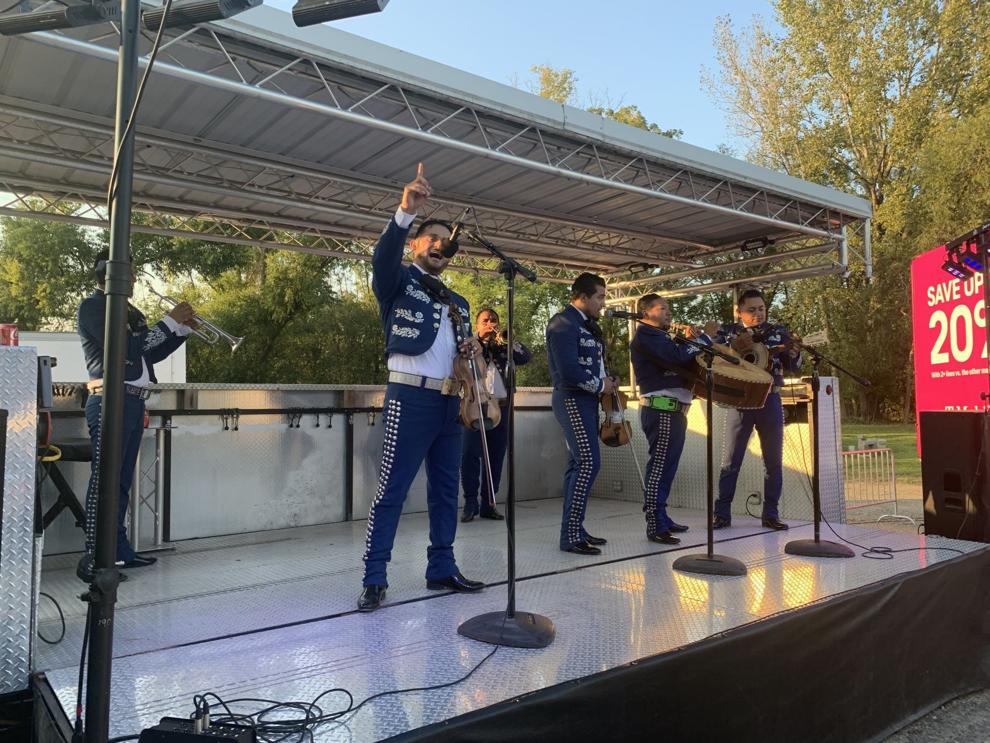 Chef Abel Rosas