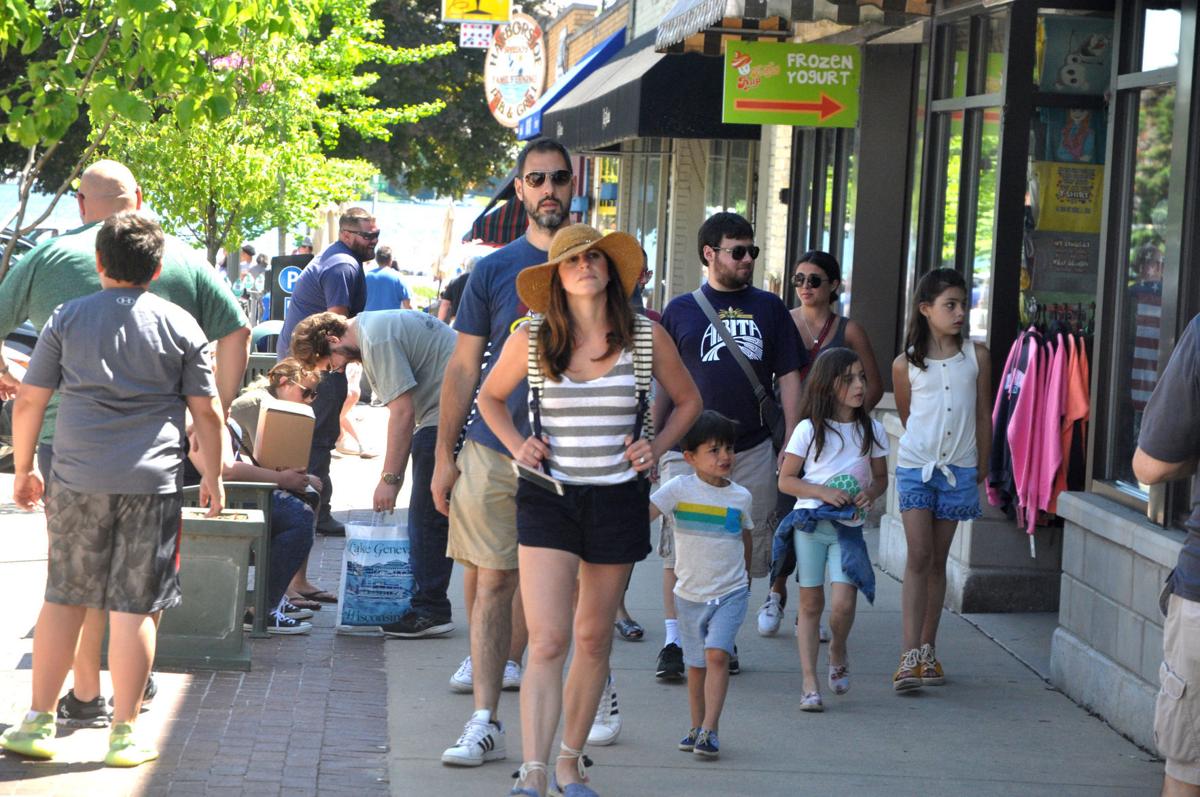 Despite increased cases of coronavirus in Illinois, health officials say tourism crowds in Lake Geneva are not likely a significant factor in spreading the disease south of the border.
Health officials in counties along the Wisconsin-Illinois border say they are aware that Lake Geneva is generating large crowds of tourists without adhering to public health safeguards.
But while those counties have recorded ever-growing numbers of people infected with the virus, officials do not believe visitors to Lake Geneva have accounted for many new cases.
Since Wisconsin lifted its stay-at-home restrictions May 13 and tourists returned to Lake Geneva in great numbers, Cook County, Illinois, for example, has seen its coronavirus cases increase from 21,455 to 33,439 — an increase of more than 50 percent.
Kim Junius, spokeswoman for the Cook County Department of Public Health said no pattern has been reported of large numbers of cases involving people who visited Lake Geneva.
"We knew that people went off to Lake Geneva, for sure," Junius said. "You would think we could've seen an uptick, but we have not seen that."
People who test positive for coronavirus, also known as COVID-19, are reported as new cases only in the county where they live, regardless of where they contracted the virus.
Walworth County's current tally of 487 cases does not include any Lake Geneva tourists who live outside the county.
Carlo Nevicosi, deputy director of the Walworth County Health & Human Services Department, said it is a "great question" whether tourists are contracting the virus in Lake Geneva and then showing up as new cases in the Chicago area or wherever they live.
Referring to the Illinois counties, Nevicosi said: "You could argue that they might be more impacted by the 'Lake Geneva surge,' since they're congregating together and all returning back to their homes south of the border."
Officials in both Wisconsin and Illinois said there has been no coordination between the neighboring states to explore the tourism issue further.
Whenever a person tests positive for COVID-19, they are asked by their local health department whether they have traveled recently. But the questioning does not always pinpoint where their travels have taken them.
Hannah Goering, spokeswoman for the Lake County, Illinois, Health Department said she cannot say definitely that nobody from that county has gotten coronavirus while visiting Lake Geneva.
Since May 13, Lake County has recorded a 50 percent increase in cases, from 6,059 to 9,154 confirmed infections.
Goering said she can only offer assurances that her department has not detected a significant surge in new cases among people who cited Lake Geneva as a place they have visited.
Referring to Wisconsin's action on May 13 to reopen businesses without restrictions, she said: "It definitely was a concern. And we still urge our residents to take precautions no matter where they go."
Lake Geneva has attracted large crowds of tourists since mid-May, and the lack of face masks and other personal protective measures has turned a spotlight on Lake Geneva in the national media. City officials briefly discussed imposing new local rules on tourists as a result. But so far they have opted not to require face masks or take other steps to regulate the tourists who are packing restaurants, taverns and other popular spots.
The Chicago area historically has been one of the main sources of tourists visiting Lake Geneva during the summer season.
In suburban DuPage County, Illinois, the health department since May 13 has recorded a 60 percent increase in coronavirus cases — from 5,234 up to 8,542.
Don Bolger, spokesman for the DuPage County Health Department, said there has been no pattern among infected tourists citing Lake Geneva as the place they visited.
Of tourist destinations in general for DuPage County residents, Bolger said, "I'm sure it is a full gamut."
Winnebago County, Illinois, which also borders Wisconsin just south of Beloit, has more than doubled its coronavirus caseload since May 13, jumping from 1,179 cases to 2,806.
Katherine O'Toole, spokeswoman for the Winnebago County Health Department, said she could not rule out Lake Geneva visitors accounting for some new local cases.
However, O'Toole said, the county's case researchers have not found any "cluster" associated with Lake Geneva travel in the same manner that they might find a number of cases linked to a particular workplace or nursing home.
"We're looking at trends and for clusters," she said.
Junius said Cook County's research has been limited somewhat by having only 25 researchers, known as "contact tracers." That number is expected soon to increase to 400 researchers, Junius said.
As for tracking the source of local coronavirus cases, she said, "You might not see a whole heck of a lot yet."
Shoppers return to Main Street during pandemic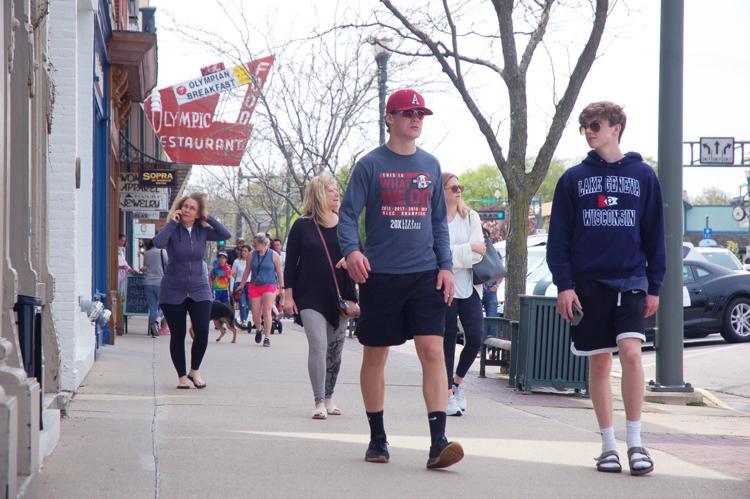 Shoppers in Christine's Gift Shop in Lake Geneva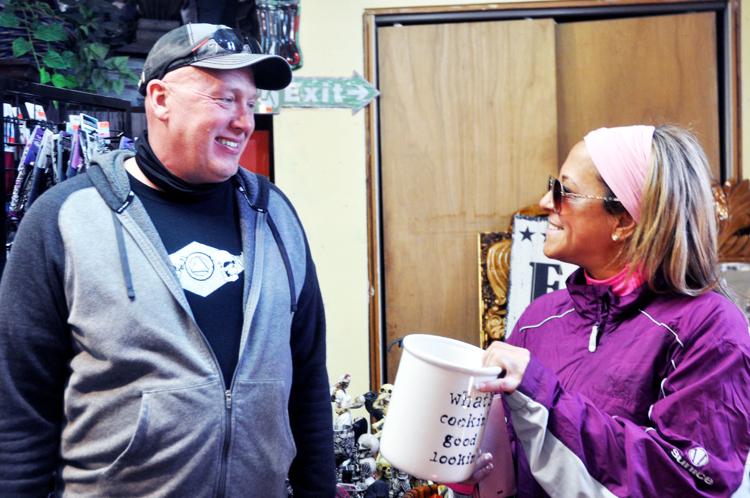 Cars line up heading into downtown Lake Geneva
Customers wait in line at Kilwins candy shop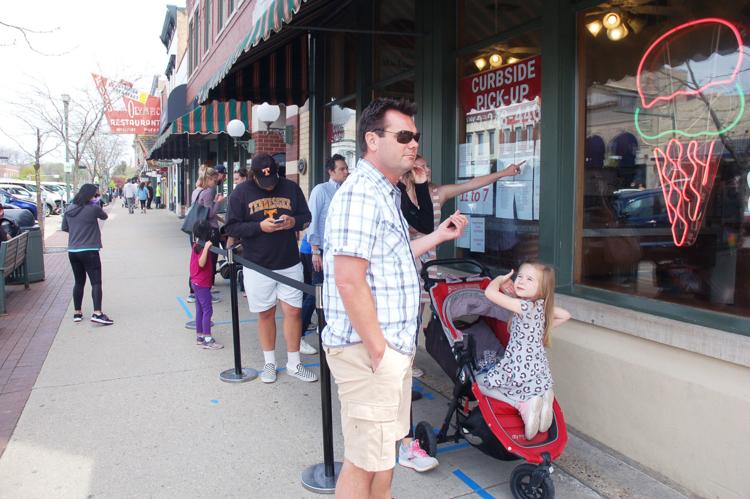 Leather Accents owner Linda Longwell wears face mask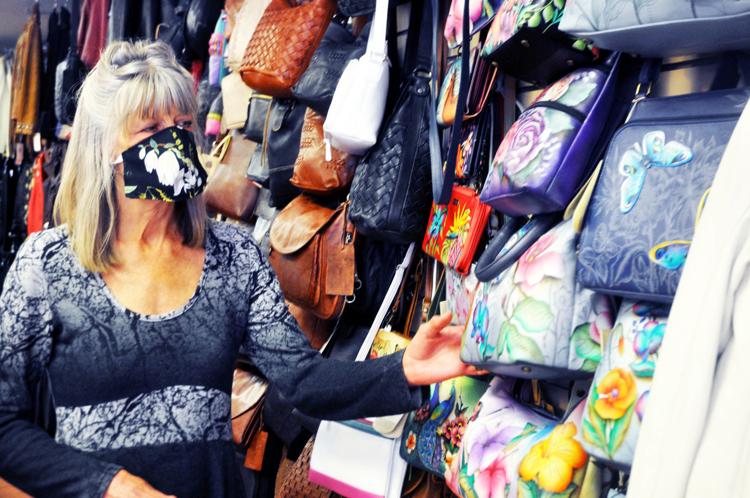 Oakfire restaurant crowd poses for a picture
Woman relaxes on bench with her bulldog on Broad Street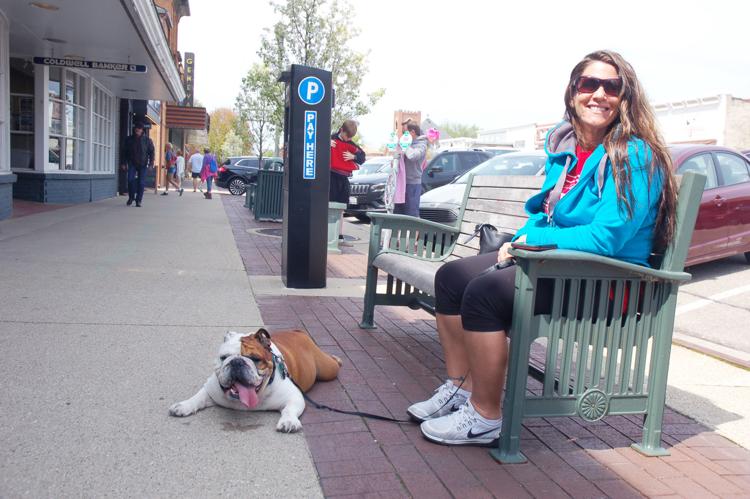 Overland Sheepskin employees prepare for returning shoppers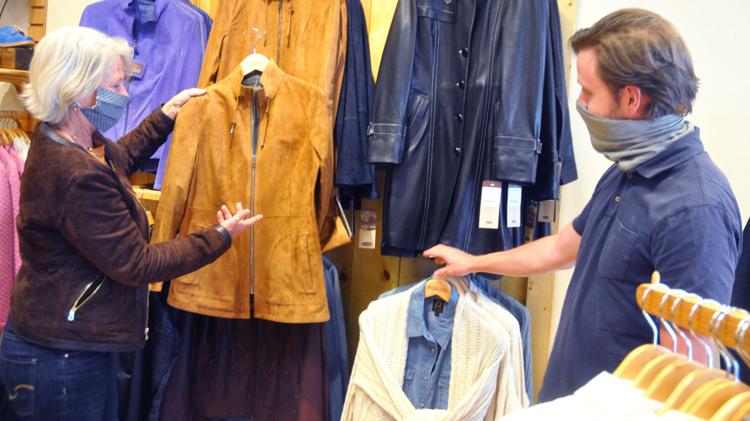 Visitors wear face masks in Library Park in Lake Geneva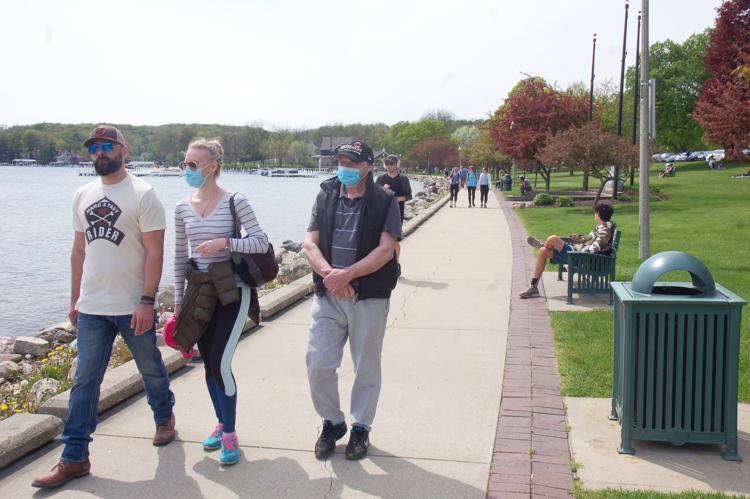 Candle shop worker gets candles ready for shoppers
Shoppers seek return to normalcy in downtown Lake Geneva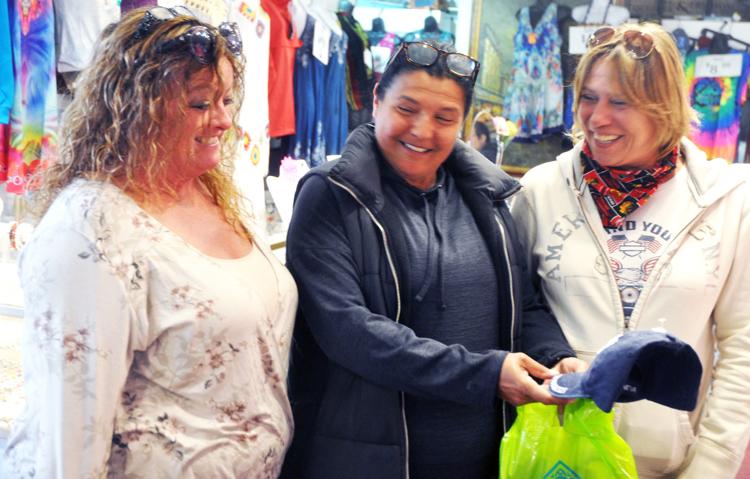 Main Street draws crowds without face masks during public health crisis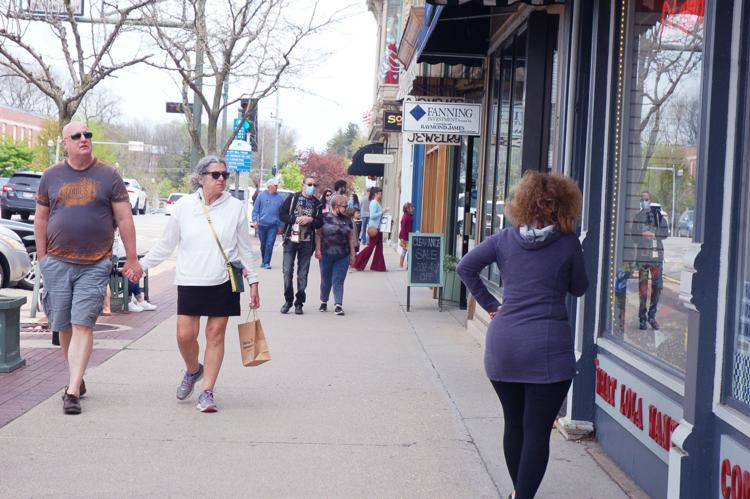 Bookstore employee wears face mask as stores reopen during pandemic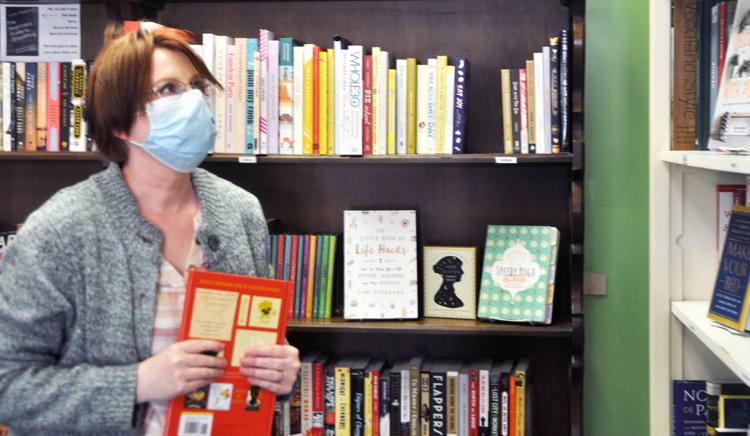 Popeye's outdoor patio fills up during first Saturday back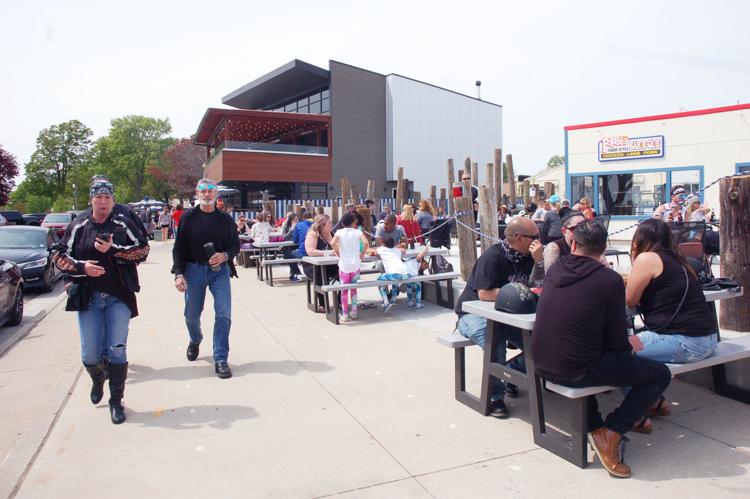 Get local news delivered to your inbox!
Subscribe to our Daily Headlines newsletter.