A Lake Geneva water tower is even more visible now that it extends 30 feet higher following an unusual operation to expand it.
The water tower near Dodge Street was extended July 23, raising the height from 105 feet to 135 feet, to create more water pressure for homes served by the tower.
The process involved hoisting the water tower into the air using a giant crane, then lowering it back down on top of a 30-foot extension, and welding the two parts together.
City utility commission director Josh Gajewski said it is not often that such a project is attempted — maybe a half-dozen times across the country.
"It's not completely unusual," Gajewski said. "But it's not super routine, either."
Neighbor Eddie Miller, who lives across the street, came outside to watch the unusual construction effort.
"It was quite the job," Miller said. "It was awesome to see it happen."
The water tower holds about 200,000 gallons of water, and will continue to operate at that capacity.
The purpose of making the tower 30 feet taller is to improve water pressure in a distribution zone that includes areas north of Main Street, and between Forest Street and Elmwood Avenue.
City public works director Tom Earle said the extension will help improve water service in the city.
"I believe it to be instrumental in future growth of the city," Earle said.
The project, which cost $364,260, was completed by general contractor Pittsburg Tank & Tower Co. Inc. of Henderson, Kentucky, along with design engineer MSA Professional Services of Baraboo.
"We got a lot of people involved," Gajewski said.
Starting July 22, city crews blocked off Dodge Street between Pond View Lane and Forest Street.
Once the extension was in place and the water tower returned to its new base, crews planned to weld the structure together, then sandblast, recoat and repaint the water tower.
Work was expected to continue until fall.
Gajewski said neighbors in the area have been understand and cooperative throughout the project.
"They have been flexible and understanding with what's going on here," he said.
City officials have been planning the water tower extension since 2018.
Miller said he was not aware the unusual project was coming to the neighborhood until he stepped out of his house and saw the road blocked off and equipment in place.
"I saw the big crane," he said, "and that was about it."
Miller said he had not experienced any disruption in water service, so he assumed work was moving along smoothly.
"Everything is working," he said. "I think they did a good job."
Gene Haseley greets parade on his cul-de-sac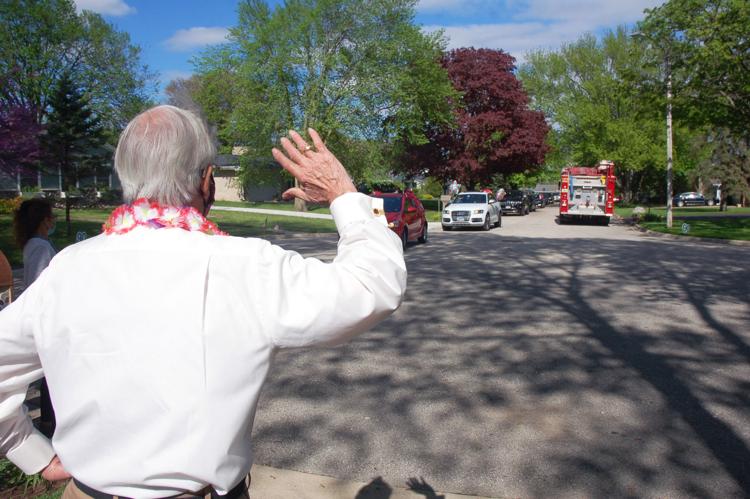 Gary Frank decorates his car for birthday parade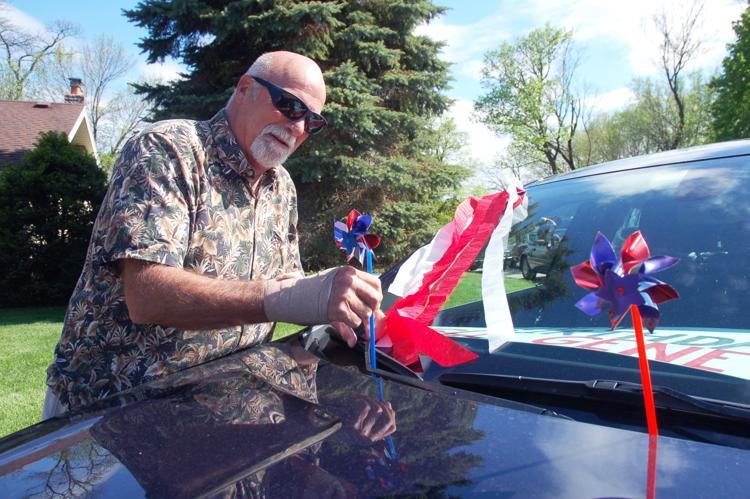 Gene Haseley watches cars arrive for birthday parade outside his house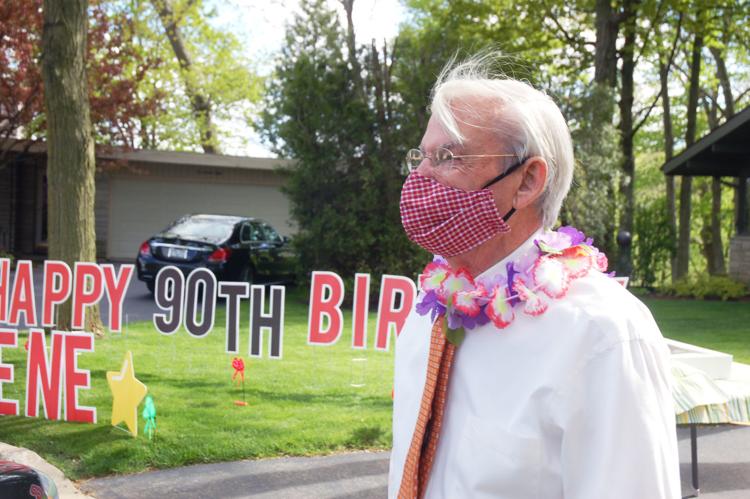 Yard sign for Gene Haseley's 90th birthday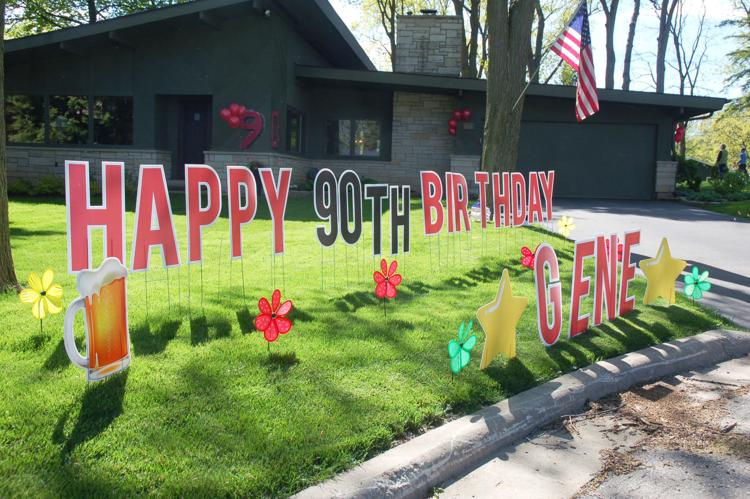 Gene Haseley steps off curb to greet his birthday parade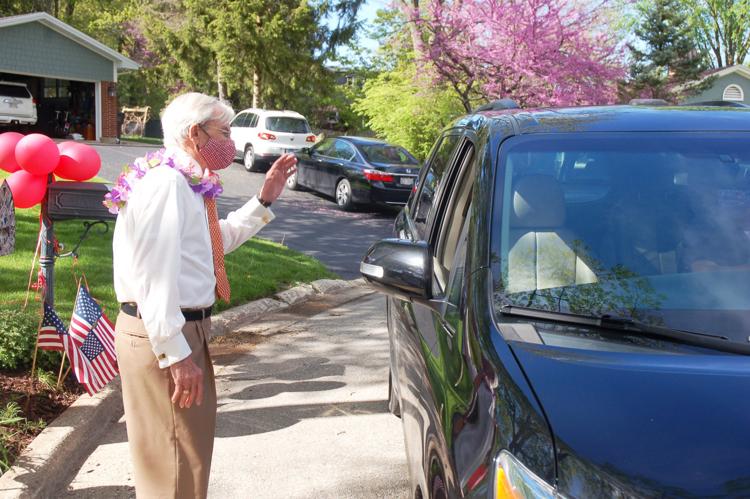 Gene Haseley wears face mask during birthday parade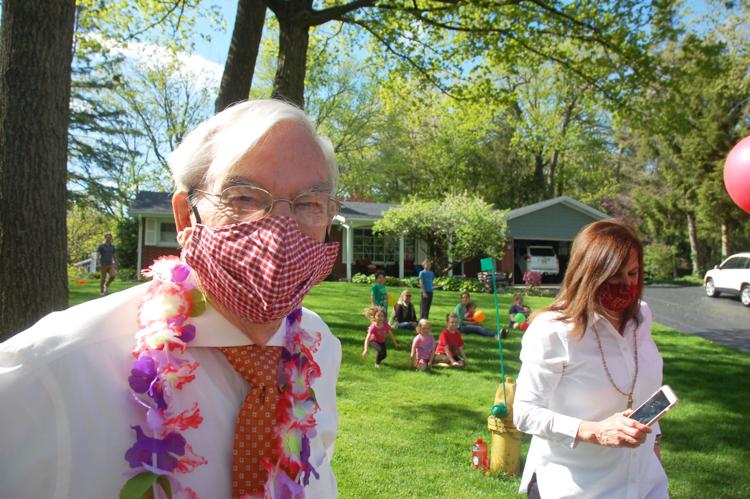 Daughter hands out cookies for Gene Haseley's birthday parade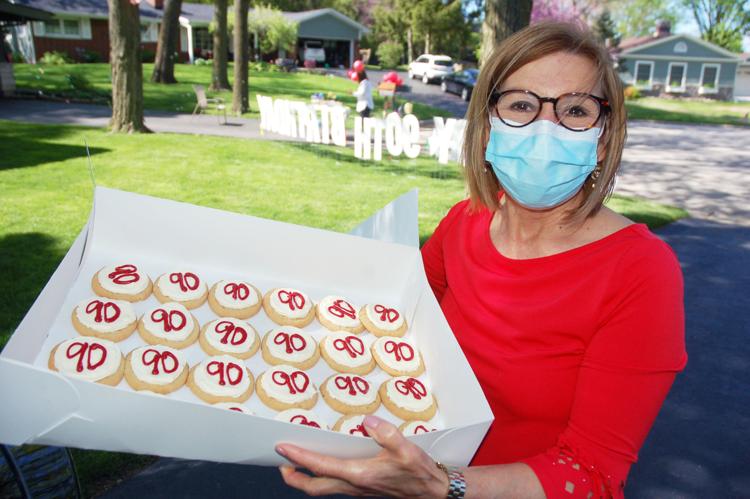 Gene Haseley gets 120 birthday cards for his 90th birthday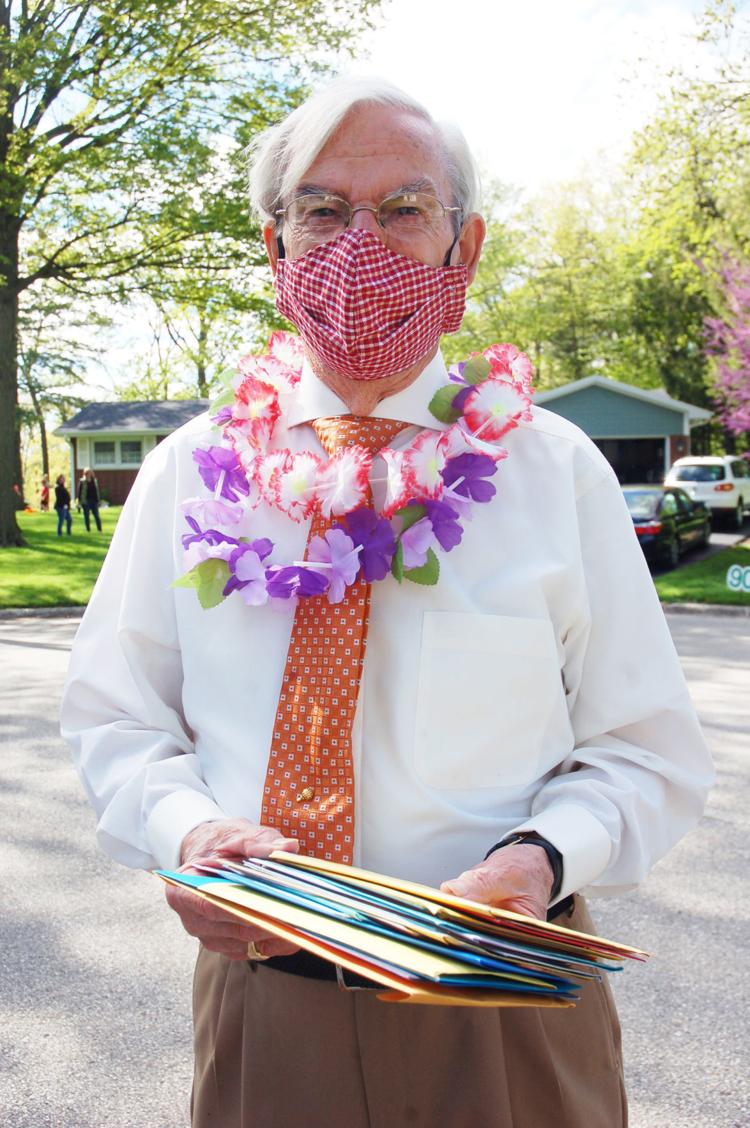 Gene Haseley in center of cul-de-sac for his birthday parade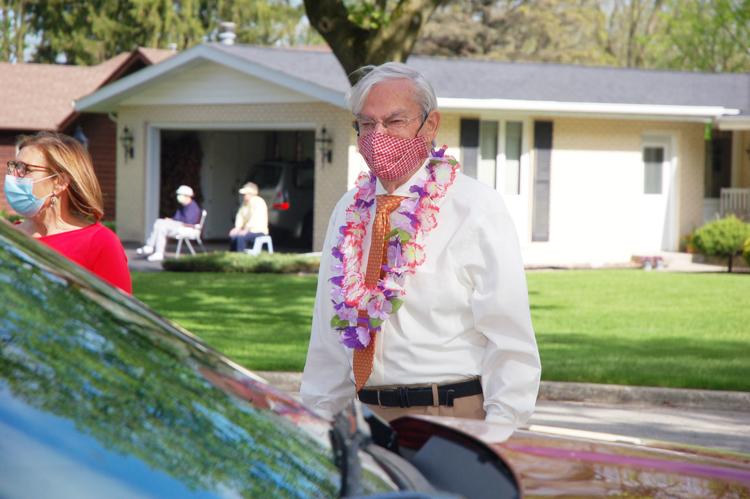 Julie Goodman shows sign for Gene Haseley's birthday parade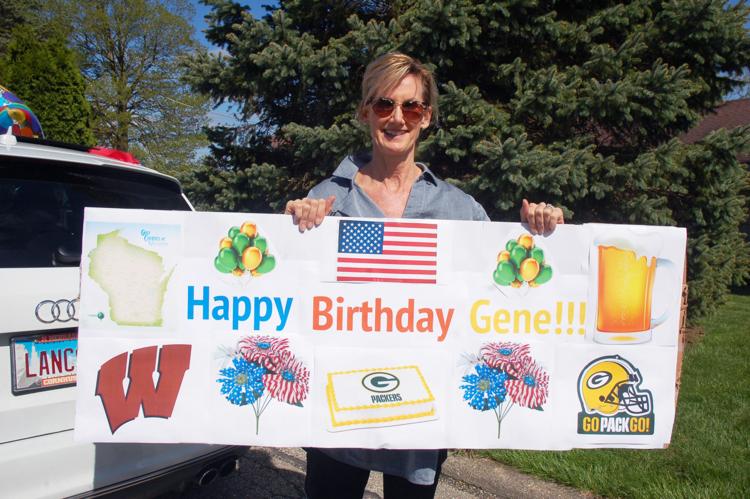 Gene Haseley with Lake Geneva Fire Department ambulance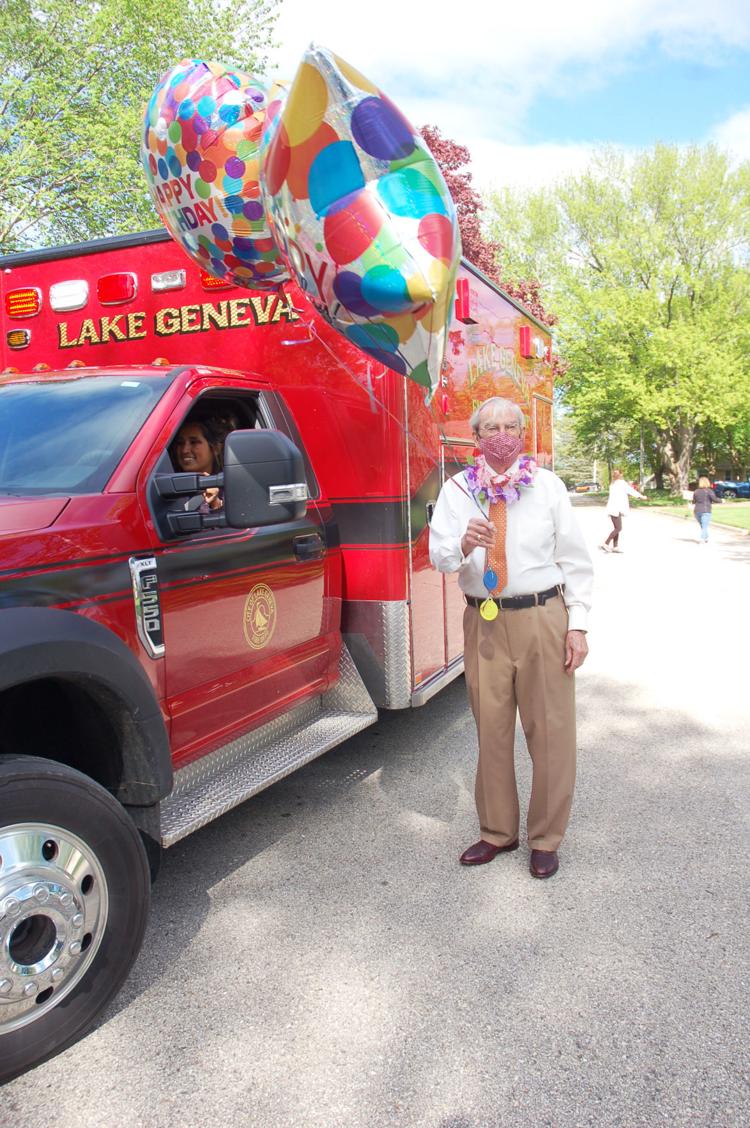 Gene Haseley in front of yard sign outside his home