The site where a hotel stood for more than a century in downtown Lake Geneva is coming back to life.
A new two-story building is being constructed at 323 Broad St., the former site of the Traver Hotel, which was located on the property from 1878 to 2016.
The first floor of the new building will serve as the home of Lake Geneva Architects and Geneva Lakefront Realty, and the second floor will include two condominiums.
Construction crews from Balsitis Contracting Inc.have poured the building's foundation and begun erecting the exterior walls.
Anthony Silvestri, senior project manager for Balsitis, said he is pleased with the progress that has been made so far.
"Now that the foundation is in, it's going good," Silvestri said. "We're going to rock it out."
The Lake Geneva City Council last year approved plans for the new commercial-residential project at the vacant lot, which is located next door to the Lake Geneva Regional News.
The old Traver Hotel building was demolished in 2016, and the property had remained vacant for four years.
David Curry, owner of Geneva Lakefront Realty, has announced plans to move from his existing office at 57 W. Geneva St. in Williams Bay and relocate the business to the new Lake Geneva site.
"This is a great, little building," Curry said of his Williams Bay site. "I'm going to miss it, but I think the new space will be so nice that I won't be too sad about the move."
The property owners hope to have the new building on Broad Street completed by summer.
Lake Geneva Architects, owned by Jason Bernard, will share the building with Curry.
Curry said he and Bernard purchased the property for about $230,000. He estimated that it will cost $1 million to construct the building.
"This a project we're doing with an end goal of having our own, nice space in town," Curry said. "We're trying to make it look like a high-end residential property with a benefit that we have these great offices."
Bernard could not be reached for comment.
Silvestri said the next phases of the project include completing the second floor, constructing the roof and installing the windows.
Silvestri said the coronarvirus outbreak could slow down the work.
"I can't say with what's going with the health of the country," he said. "We might get held up."
Curry said the upper-level condominiums will be ideal for someone wanting to live downtown. The condos will include two bedrooms, two bathrooms, kitchens, living rooms and fireplaces.
Curry said he hopes to have the condos occupied by summer.
"Basically, it's two blocks from everything," he said. "You can walk to dinner, walk to get coffee, walk to the beach, walk to the piers and walk to get on a boat."
Silvestri said it has been an exciting project to be part of.
"It's new history," he said. "It's giving downtown Lake Geneva a nice building with good architecture."
Riviera chain-link fence at start of project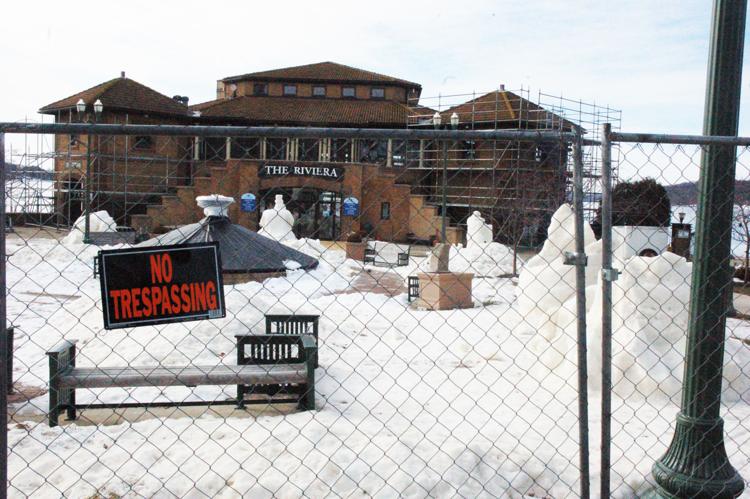 Crew member with Chicago Bears logo on hardhat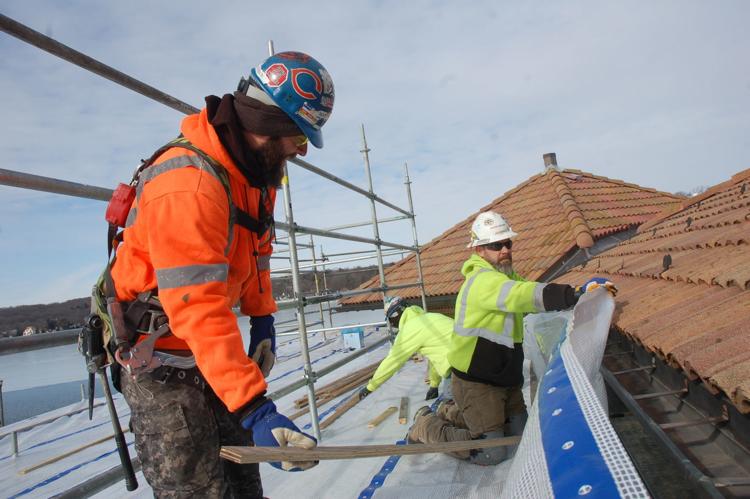 Crew member smiling on Riviera scaffolding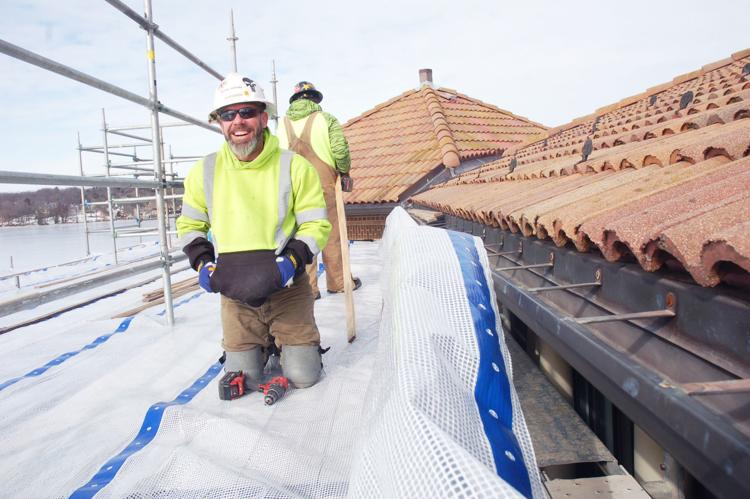 Badger Scaffold crew at rooftop of Riviera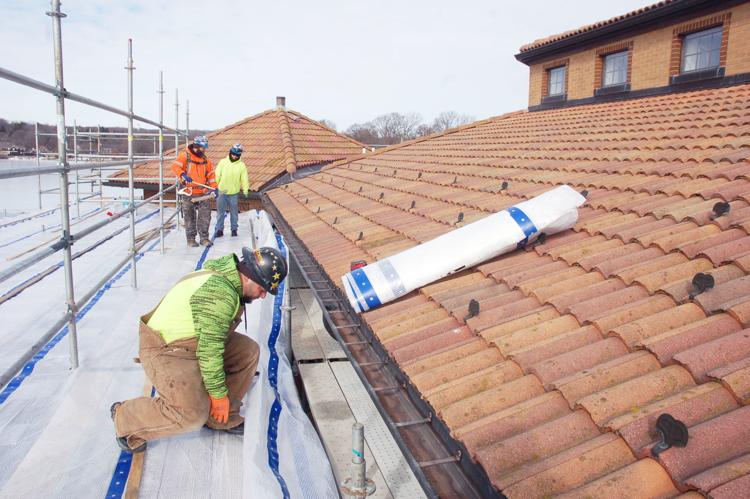 Scaffolding goes up February 2020 for historic Riviera job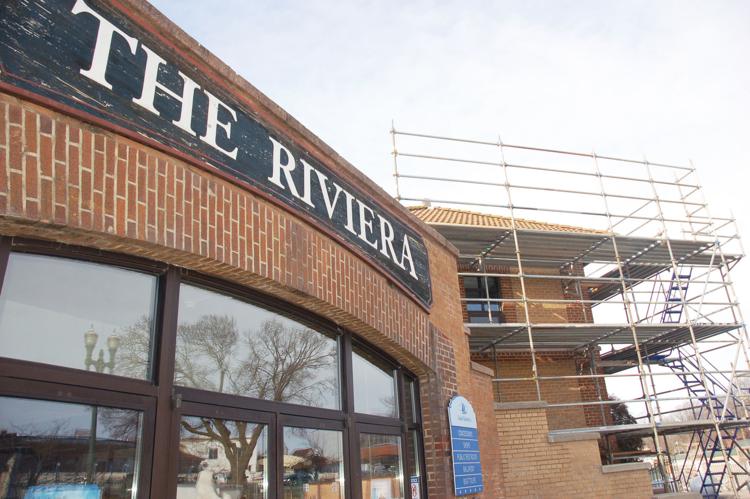 Scaffold crew members on top of Riviera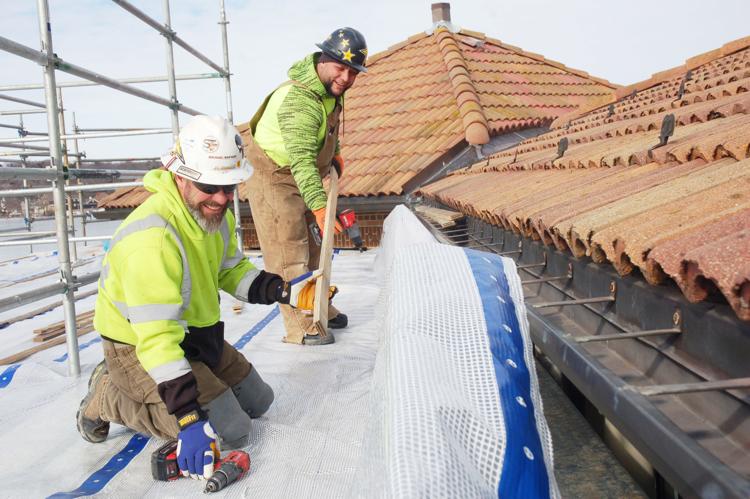 Scaffolding overlooking downtown from atop Riviera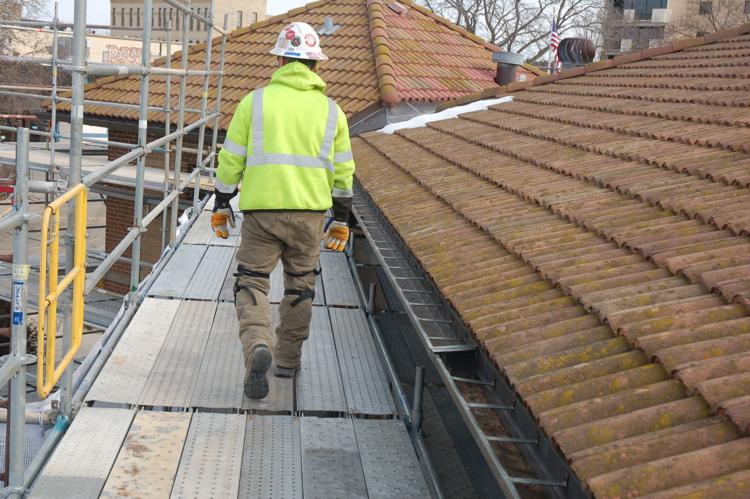 Badger Scaffold crew facing lakefront on Riviera job site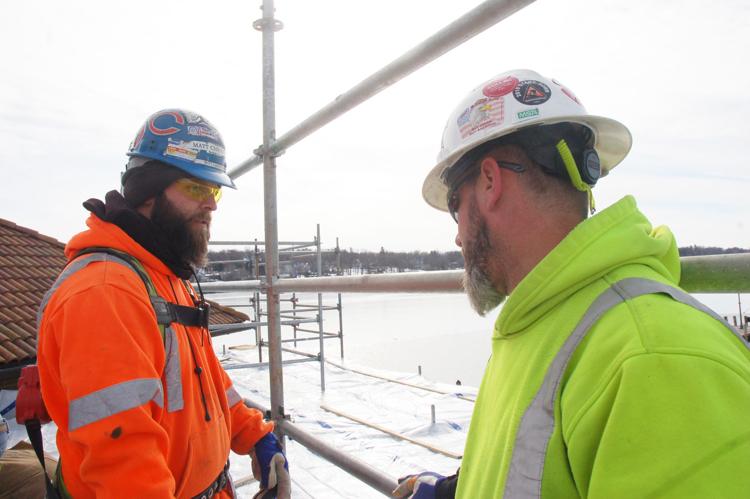 Crew member John Quinonez on scaffolding at Riviera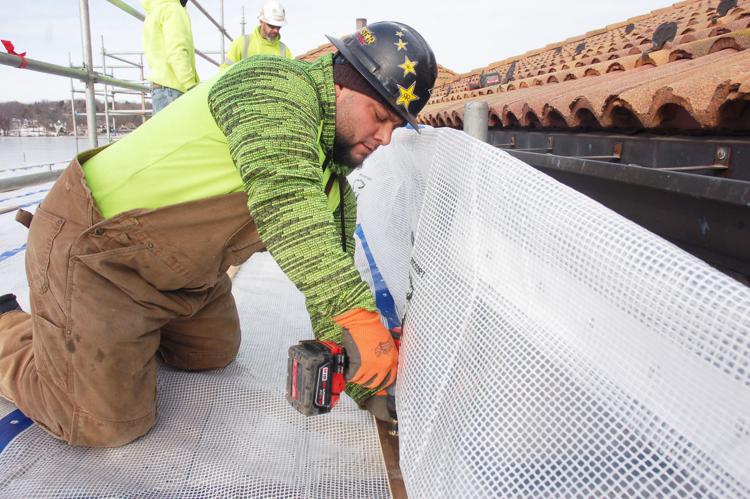 Crew member Ryan Paegelow on scaffolding at Riviera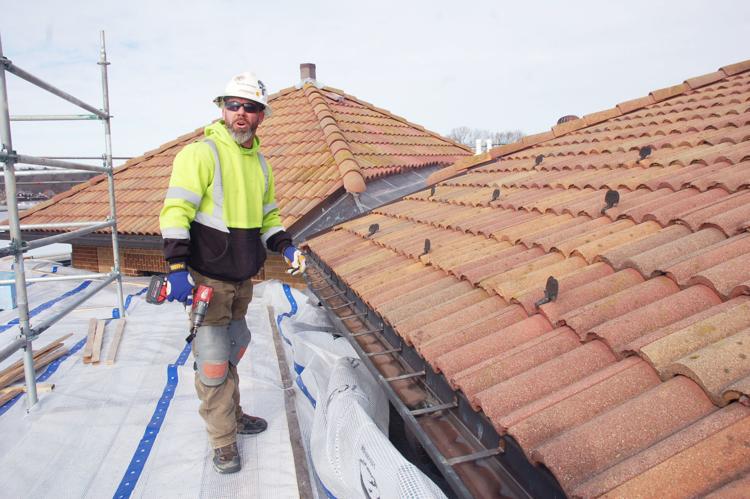 Riviera scaffolding west side of building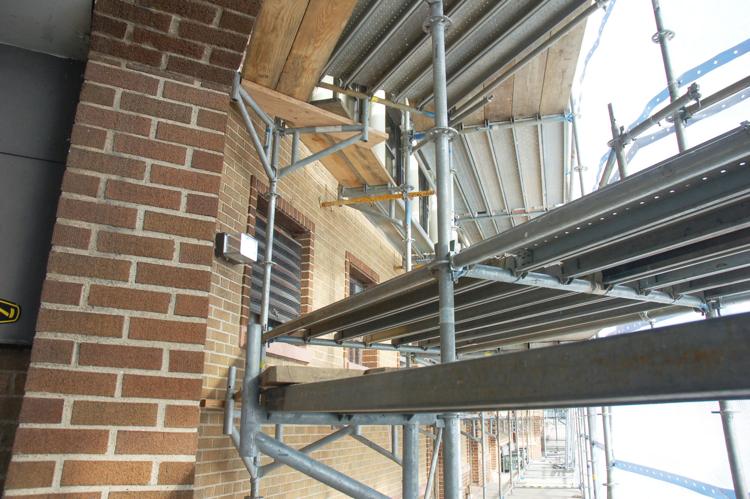 Crews enjoy mild weather at Riviera construction site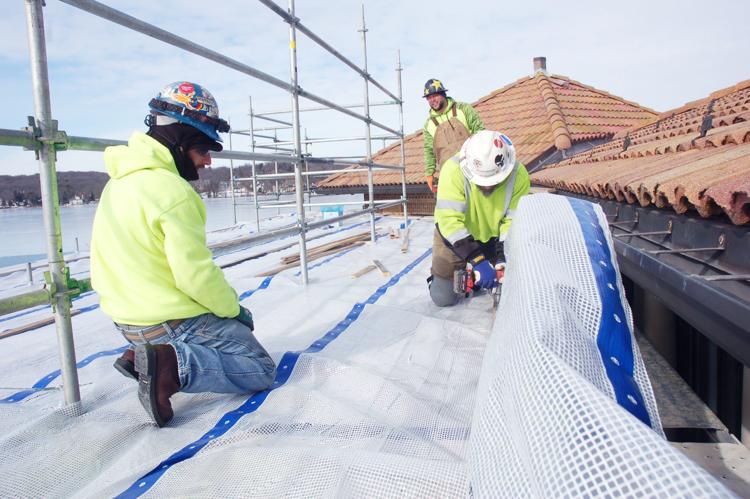 Tenting protects Riviera construction crews from winter weather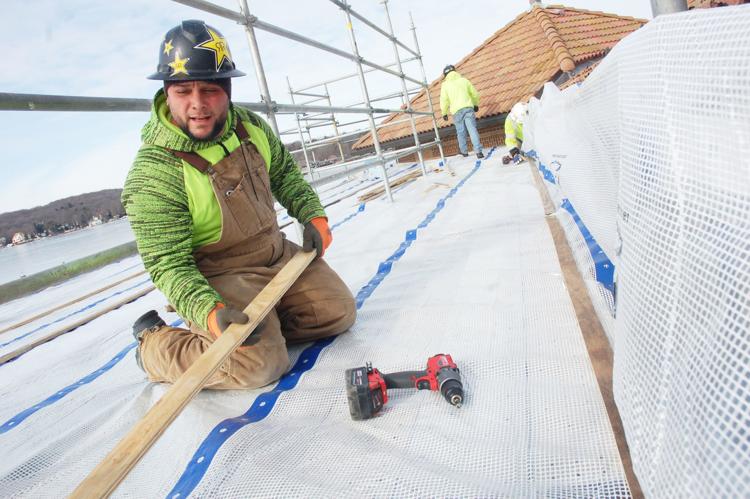 Exterior of Riviera with scaffolding to start repair job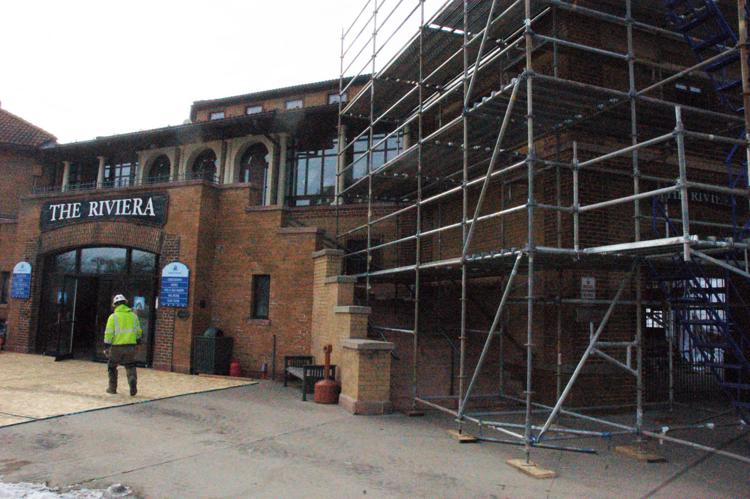 Crew members Badger Scaffold atop the Riviera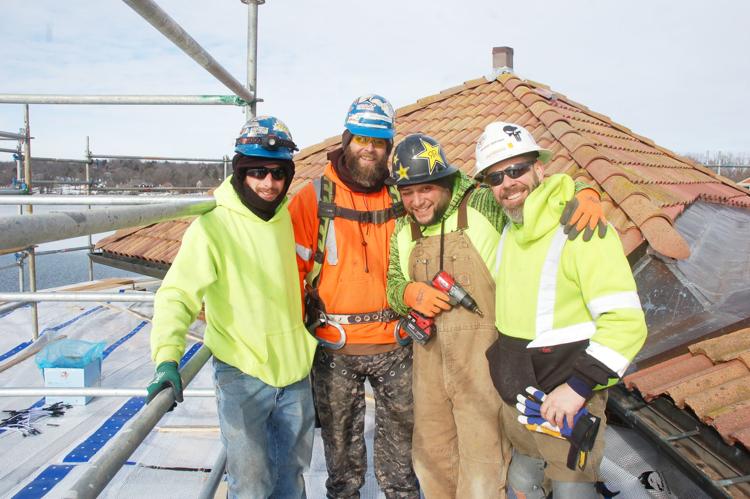 Get local news delivered to your inbox!
Subscribe to our Daily Headlines newsletter.