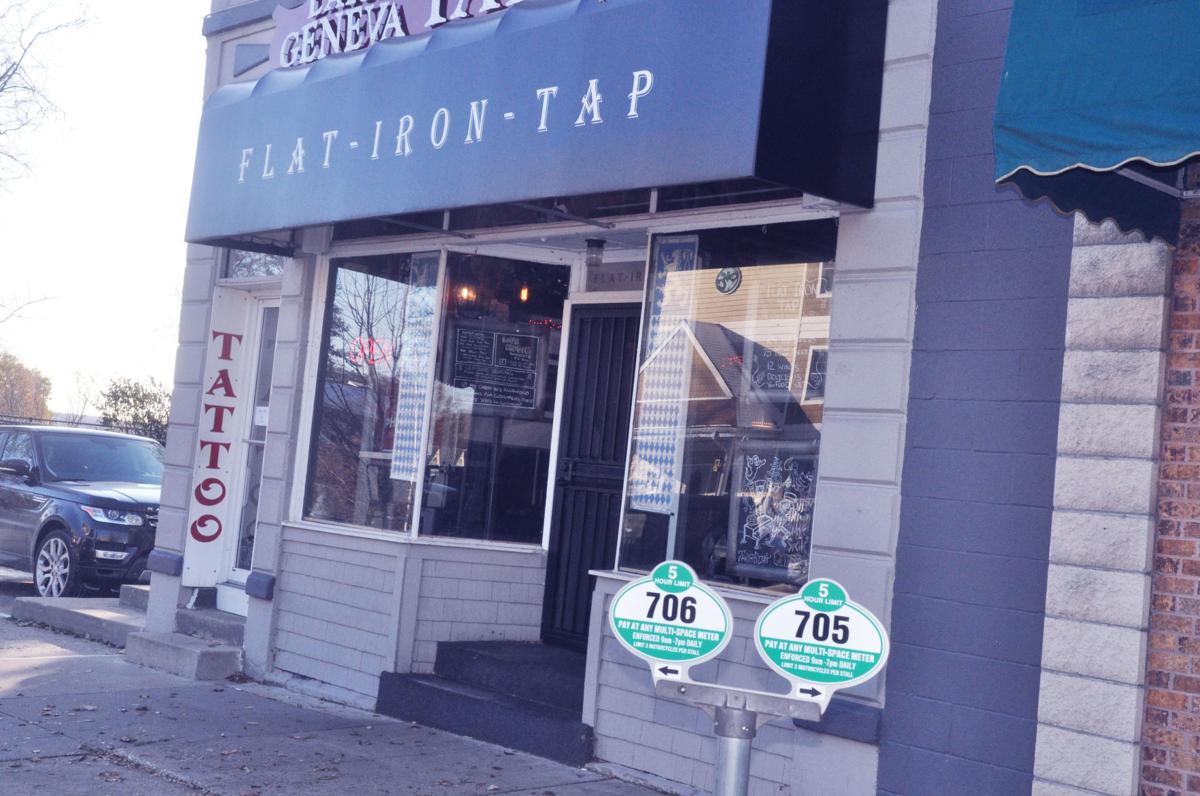 In the first test of Lake Geneva's new point system for awarding liquor licenses, Flat Iron Tap has outscored the Barrique Bistro & Wine Bar.
The city council's finance, license & regulation committee voted Nov. 5 to recommend a new liquor license to Flat Iron Tap over Barrique Bistro & Wine.
The two businesses are competing for Lake Geneva's last available Class B fermented beverage liquor license, which allows a business to sell beer, wine and liquor for on-site consumption.
Such licenses previously were awarded largely on a first come-first serve basis. But the city in September set up a new point system for scoring applicants in a variety of categories.
Flat Iron Tap came out ahead with 46 points compared to Barrique Bistro & Wine's score of 40 points.
Under the city's new system, Barrique Bistro & Wine did better by employing more people than Flat Iron Tap. However, Flat Iron Tap pulled away in the scoring by reporting that the owner lives in Lake Geneva and that the owner plans to invest more in physical improvements to the property than Barrique Bistro & Wine planned.
"Both of the applicants did well, but Flat Iron Tap did a little better," Alderman John Halverson said. "I think Flat Iron Tap won by a good margin."
The committee license award recommendation now goes to the full city council.
Officials at Barrique Bistro & Wine, 835 Wrigley Drive, could not be reached for comment.
Two aldermen, Doug Skates and Richard Hedlund, voted at the committee level against awarding the license to Flat Iron Tap, 150 Center St.
Both said they wanted to hold onto the city's last Class B license to see if other applicants come forward.
"I think it's in the city's best interest to hold on to the reserved license," Skates said. "There are opportunities for other licenses to be opened within the next six months."
Hedlund said he also agreed that the city should withhold action on the license award.
"I have a hard time giving it away, because I don't know what other opportunities are coming down the pike," he said.
Other aldermen, however, questioned whether such an approach would undermine the city's new point system.
Alderwoman Selena Proksa questioned the reasoning for approving the point system if the city is not going to use it.
"Literally, we're being subjective in seeing what's coming in down the road," Proksa said.
The city can consider awarding more Class B liquor licenses if its population increases by 500 people or if an existing business gives up its license.
Under the new system, points are awarded to liquor license applicants based on whether the owner lives in Lake Geneva; if the business purchases products from farmers, growers and suppliers within 100 miles; if the applicant plans to make improvements to the establishment; and if the establishment is an existing business.
Points also are based on the number of employees who work at the establishment, seating capacity and parking availability.
A business must receive at least 32 points in order to quality for a liquor license, which means that both Flat Iron Tap and Barrique Bistro & Wine qualified.
Halverson said he supported awarding the license to Flat Iron Tap rather than withholding action. He said both Flat Iron Tap and Barrique Bistro & Wine had been waiting for the city to determine which business would be awarded the license.
"Not approving this makes the application process a moot point," Halverson said.