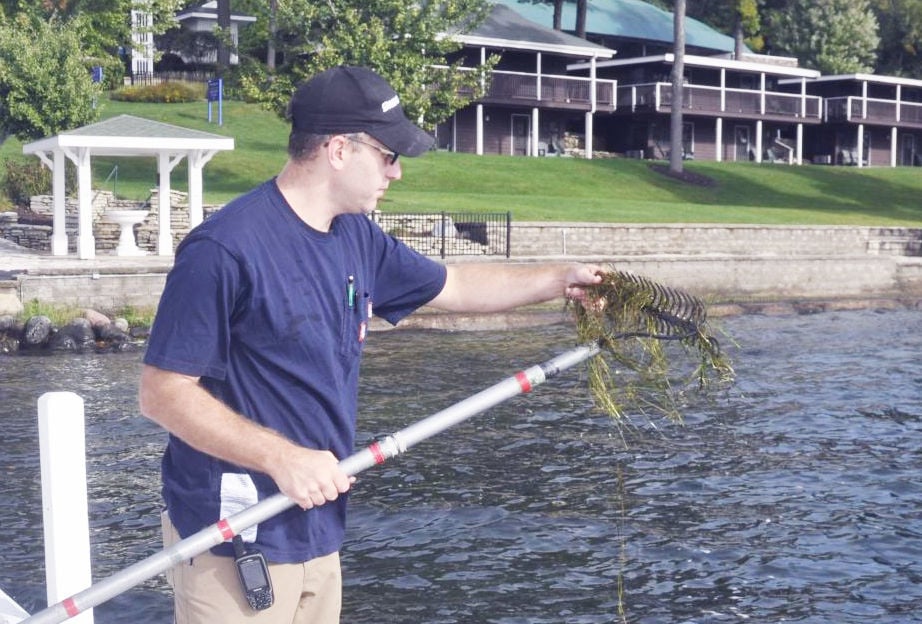 FONTANA — The Geneva Lake Conservancy is leading an effort to forge a comprehensive strategy on water quality issues that could jeopardize the lake's future.
The Fontana-based conservation group hopes to pull together diverse organizations throughout the region to confront invasive species, pollution and other threats.
An as-yet-unnamed regional task force led by conservancy officials held its first organizational meeting in mid-November, with hopes of drafting an action plan on water quality by next year.
The effort is not without early skepticism.
Ted Peters, director of the Geneva Lake Environmental Agency, is voicing concern that the new task force will needlessly duplicate efforts already undertaken by his agency and others.
"It's just one more group out there to confuse people," Peters said.
Organizers, however, say the task force is intended only to harness the expertise of existing groups and to draw upon their ideas and energy to protect the lake better.
Tom Nickols, vice chairman of the Geneva Lake Conservancy, said rather than trying to create something new, the idea is to unite the region behind an aggressive strategy for combating water quality threats.
"We've got enough challenges that we thought we really ought to get everybody together," Nickols said. "If we're going to protect the lake, it's not up to any one of us, but all of us."
Among those attending the first organizational meeting were representatives of the Geneva Lake Conservancy, the Geneva Lake Environmental Agency, the Geneva Lake Association, Walworth County, and the state Department of Natural Resources.
The meeting was held Nov. 13 on the campus of George Williams College in Williams Bay.
Water quality issues driving the discussion include invasive species, including the new starry stonewort plant; livestock runoff from nearby farms; septic systems that might be failing; recent heavy rain and flooding; and pollution from industry and construction sites.
Walworth County conservationist Shannon Haydin said she supports and applauds the new task force initiative.
While such efforts elsewhere in Wisconsin have grown out of beach closings and other crisis situations, Haydin said, the Geneva Lake Conservancy is showing initiative by looking for solutions before local water quality issues reach the brink of catastrophe.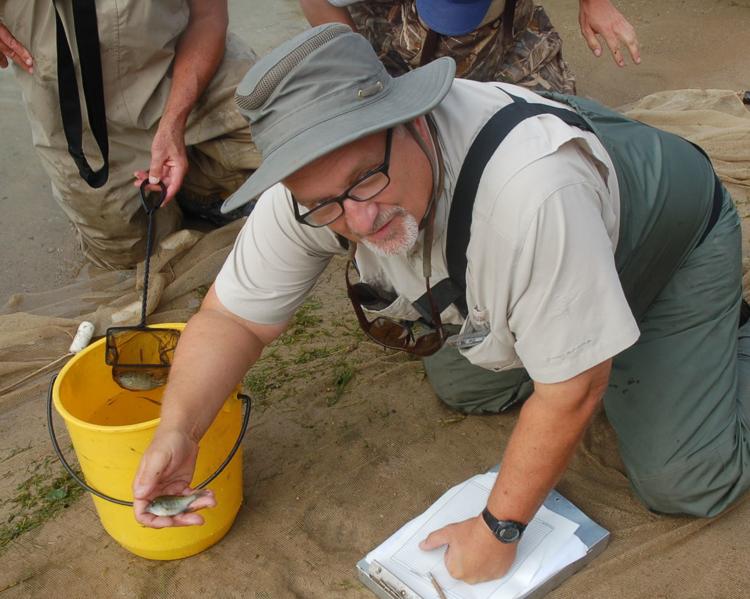 Haydin and her staff at the county have joined early discussions about the new task force.
"I think it has a lot of potential," she said. "This group is getting ahead of the problems."
The impetus for the conservancy to take action has stemmed, in part, from the recent emergency of starry stonewort. First detected in the lake in August 2018, the unwanted plant is virtually impossible to eradicate and can grow into thick bushes that disrupt boating, fishing and swimming.
The Geneva Lake Environmental Agency urged swift action to contain starry stonewort, as well as a dredging operation to try uprooting and removing it. But after dredging became too expensive and plans began to change, officials discovered that starry stonewort had spread to other areas of the lake.
The environmental group took the unusual approach of soliciting donations at the Go Fund Me website to fund its battle against the invasive plant species.
Nickols cited "fits and starts" on the issue of starry stonewort, and said there is some confusion in the community as to whether any concrete plan exists for dealing with the invasive plant.
"We're really trying to get everybody together and working on the same page," he said.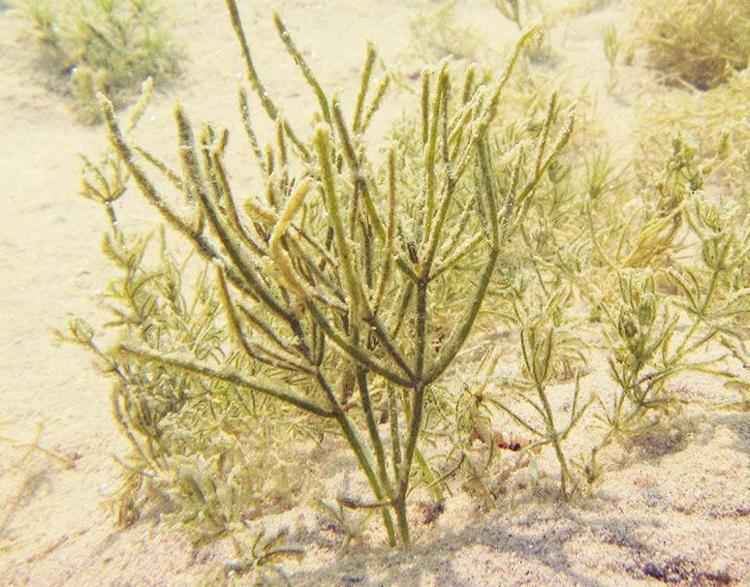 Peters, who has led the Williams Bay-based environmental agency for many years, said he recognizes the good intentions of the conservancy's new task force organizers.
Peters also said he will continue to participate to find out what is planned and how it is going to be executed.
Another concern, he said, is whether private groups like the conservancy will conduct their business with the same public transparency as government organizations like his agency.
Generally speaking, he said, "They just don't do business that way."
Charles Colman, another board member at the Geneva Lake Conservancy, said organizers hope to bring the task force together again by February to continue discussing how the group should be structured, operated and funded.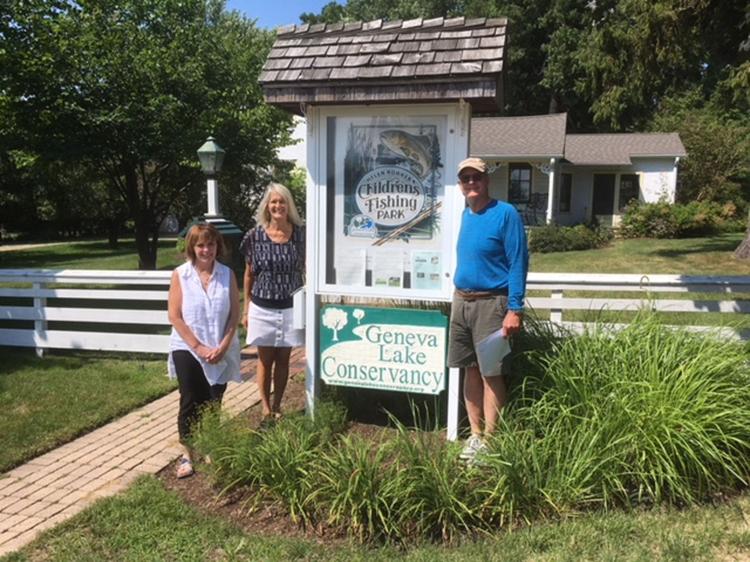 Colman said he anticipates that will be followed by regular meetings to review past studies on water quality and to examine the numerous issues threatening the lake.
Expressing excitement about the effort, he said the intention is not to point fingers of blame for water quality issues, but rather to pinpoint the causes and implement solutions.
"Geneva Lake has been a pristine lake," he said. "And we want it to stay that way."
Get local news delivered to your inbox!
Subscribe to our Daily Headlines newsletter.